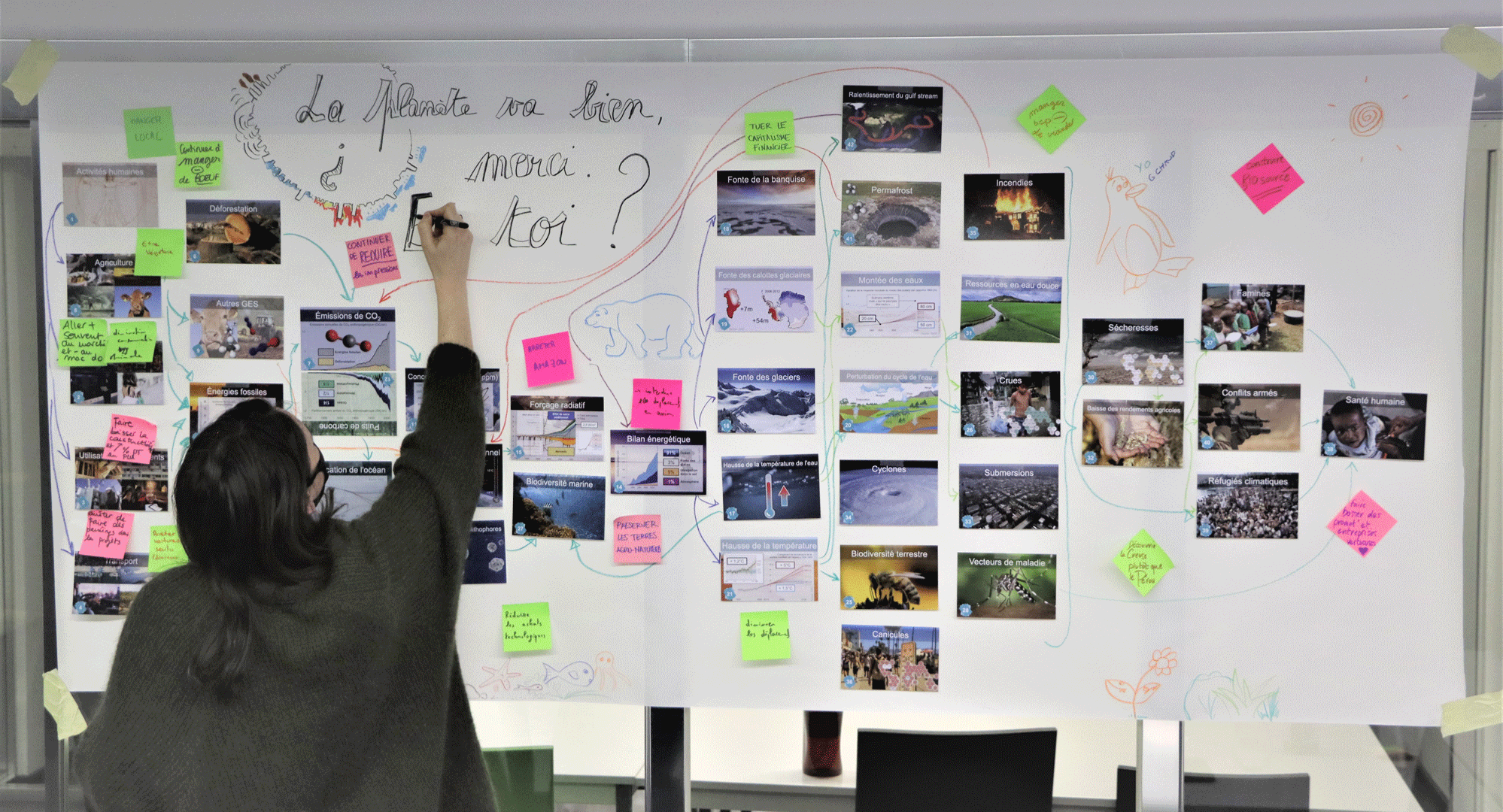 LA FRESQUE DU CLIMAT
to the Petites Écuries
On January 26, 2022, the Fresque du Climat association invited itself to the ANMA Corporate Foundation for a workshop on the challenges of climate change. Renaud Bonnel, co-founder of the Fresque de la Construction and experienced animator of the Fresque du Climat was the animator.
La Fresque is a collaborative, fun, creative and scientific workshop for which all data comes from the IPCC. It is a reference tool to enable individuals and organizations to take ownership of the challenge of climate change. It is made up of 42 cards on its stakes.
The workshops at the agency have thus been applied to the challenges of construction and the Fresque can develop internally with new facilitators because "it is by Fresquant that one becomes a Fresqueur! ".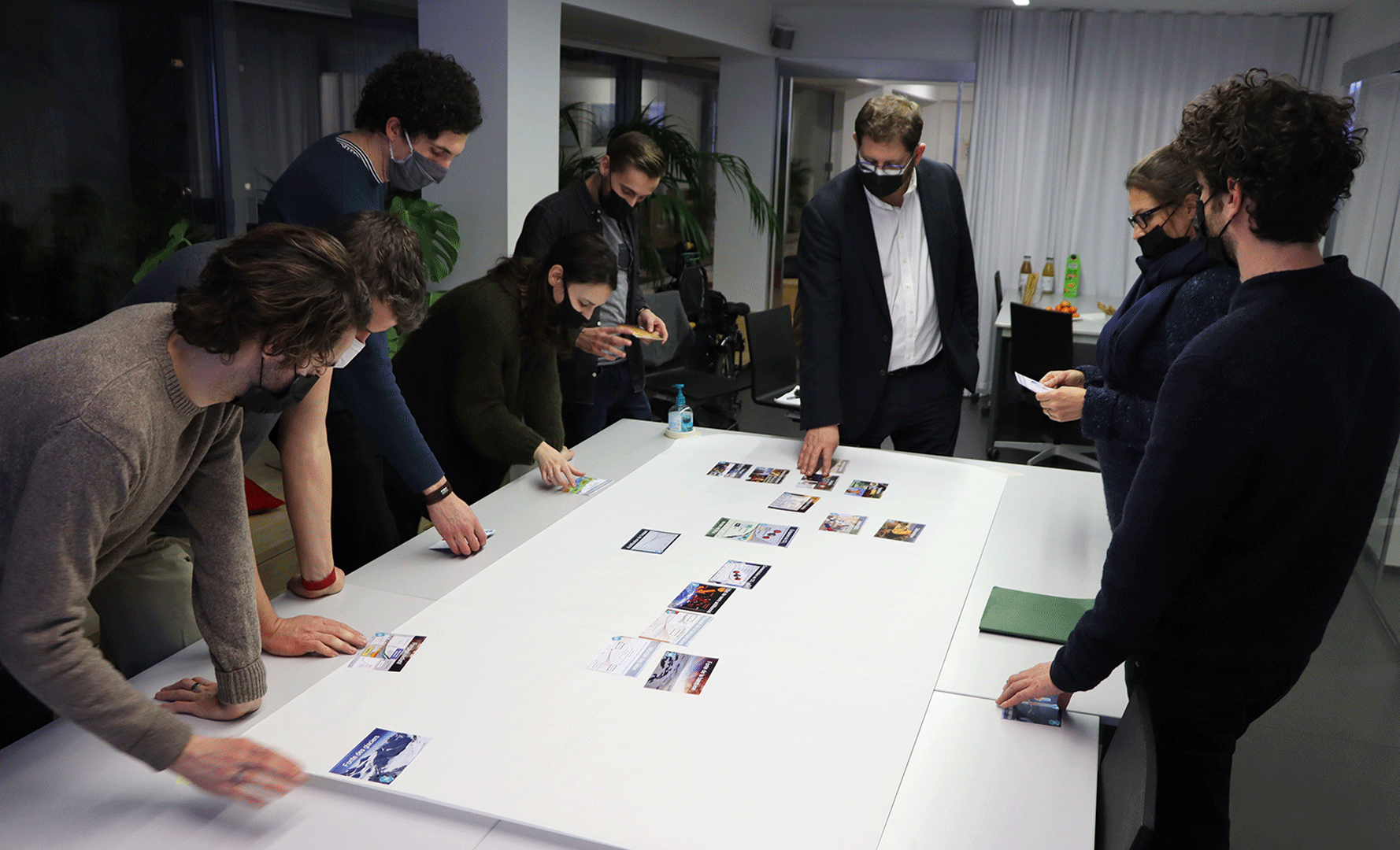 PROJECT TEAM
STATUSCompleted
SPEAKER Renaud Bonnel
DURATION 3h workshop
CONTRIBUTIONS Deciphering, debating and triggering action
PARTICIPANTS
Laura Dumarché
Anne-Laure D'Artemare
Mathilde Lecomte
Lucas Rietsch
Emil Walbron
Olivier Péroneau
Sébastien Moinet
Pierre Bouilhol