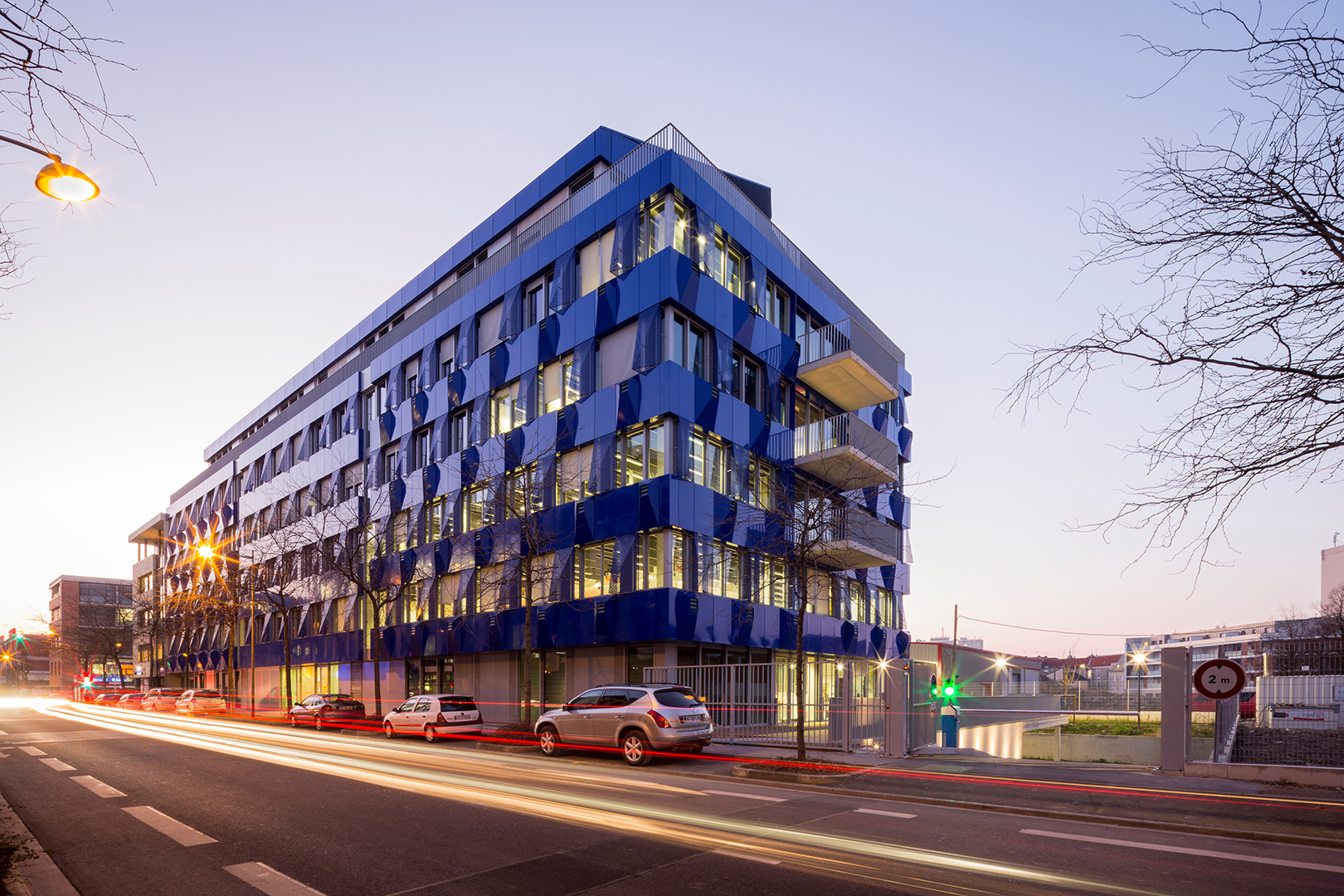 sustainable development
around the station
Located rue Edouard Mignot, in the new district of Reims Clairmarais, these new offices hold a privileged position in the urban fabric of Reims, near the TGV station and at the heart of a new center of tertiary activities.
This pole is made up of a set of green blocks with environmental and urban assets: footbridge, multimodal pole, connecting pedestrian malls, thematic gardens, games, recreational and retention ponds, etc. It is also part of the sustainable development plan for the city of Reims.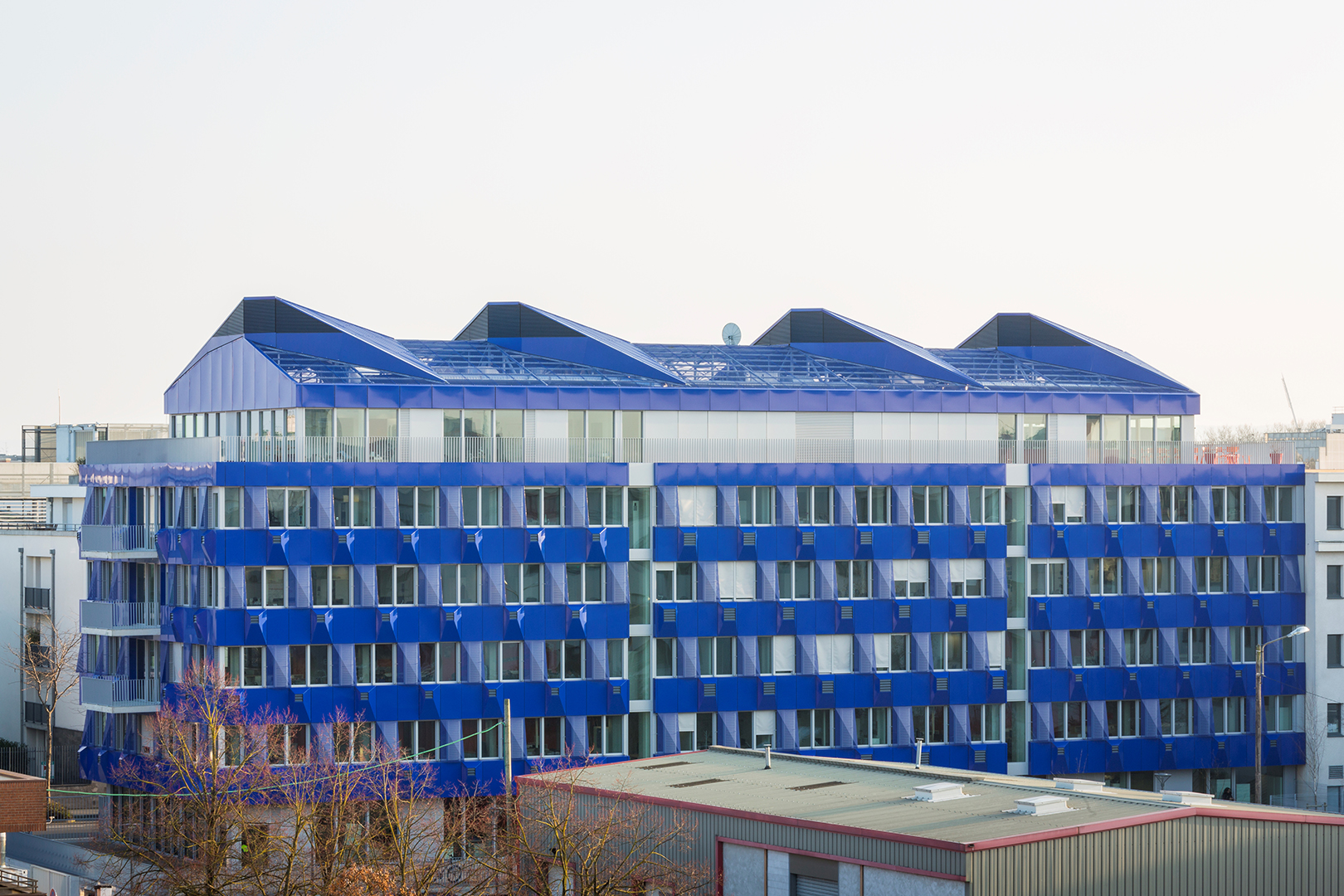 natural ventilation
chimneys
To the north-west of the project, the Pré Carré, a new thematic garden, largely planted, with a rainwater retention and treatment pond, allows a conversation with nature taken into account from the beginning of the project. This not only generates a view of a green space from the ground floor terrace, but also guarantees a supply of fresh and new air for the assisted natural ventilation system of the office floors.
The location of the building in an innovative district encourages the creation of a particular, tailor-made office building, designed not only functionally and economically but above all with new principles of sustainable construction, natural systems and recent technologies. NF Tertiary Buildings and BBC Effinergie project, this is a sign, conveying meaning, on what an office building can be today.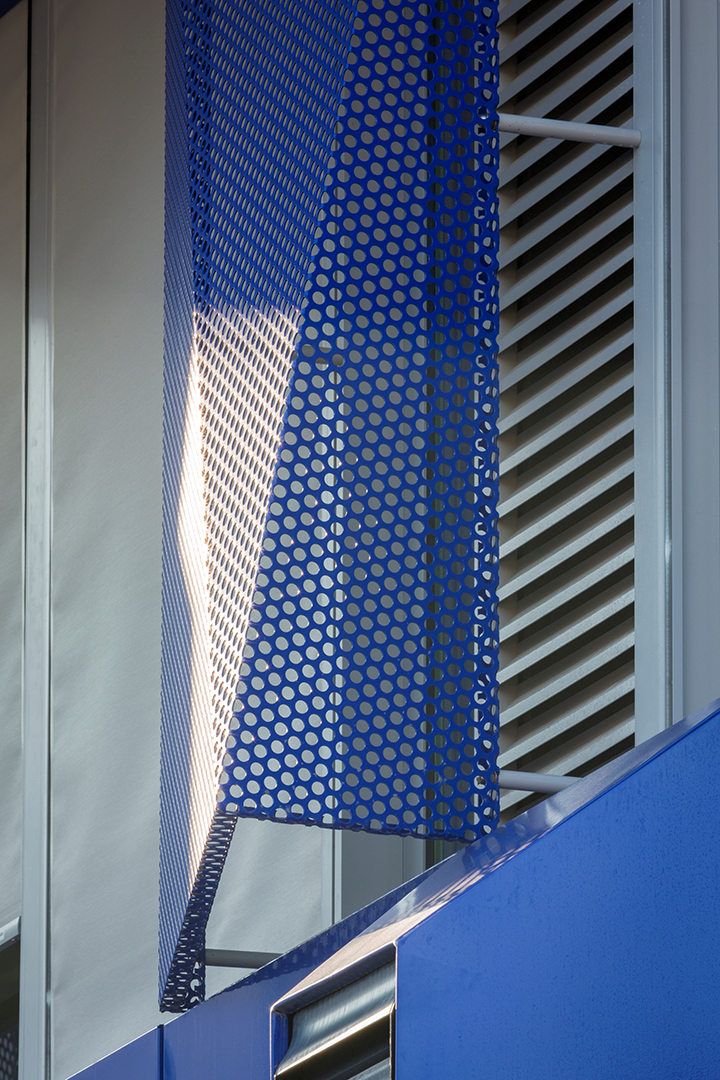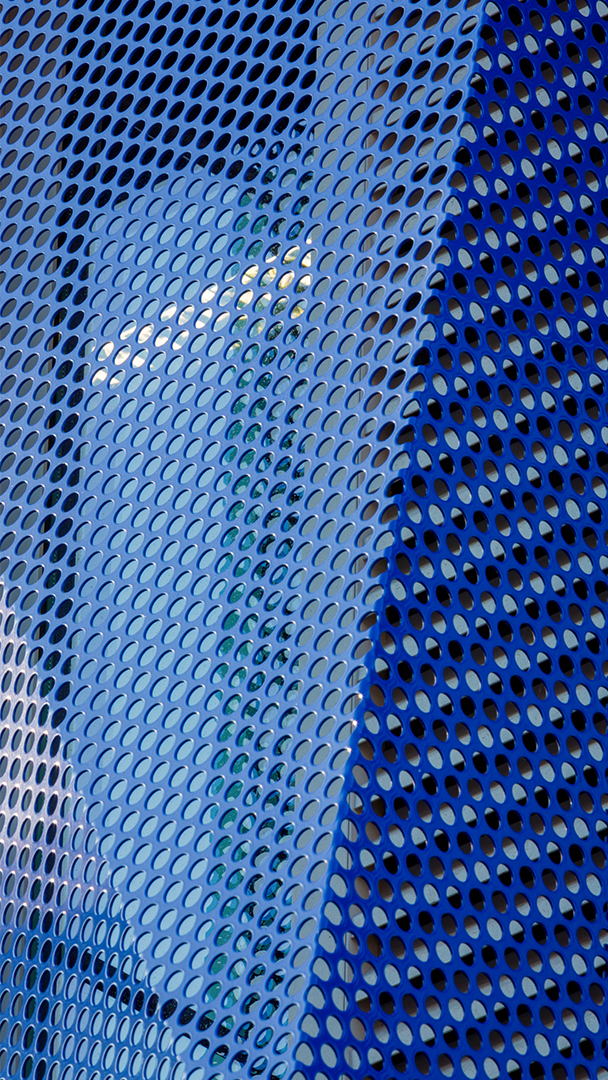 PROJECT TEAM
MANAGEMENT TEAM
Architect: ANMA
TCE: Coteba
Engineering: Artelia
Structure: Batiserf
Fluids, environment: Deerns
Acoustic: Peutz & Associés
HQE: Etamine
COMPETITION
Hélène Galifer
Jean-François Vaudeville
RESEARCH
Hélène Galifer
Antoine Carrel
CONSTRUCTION SITE
Etienne Challet-Hayard
Guillaume Ribay