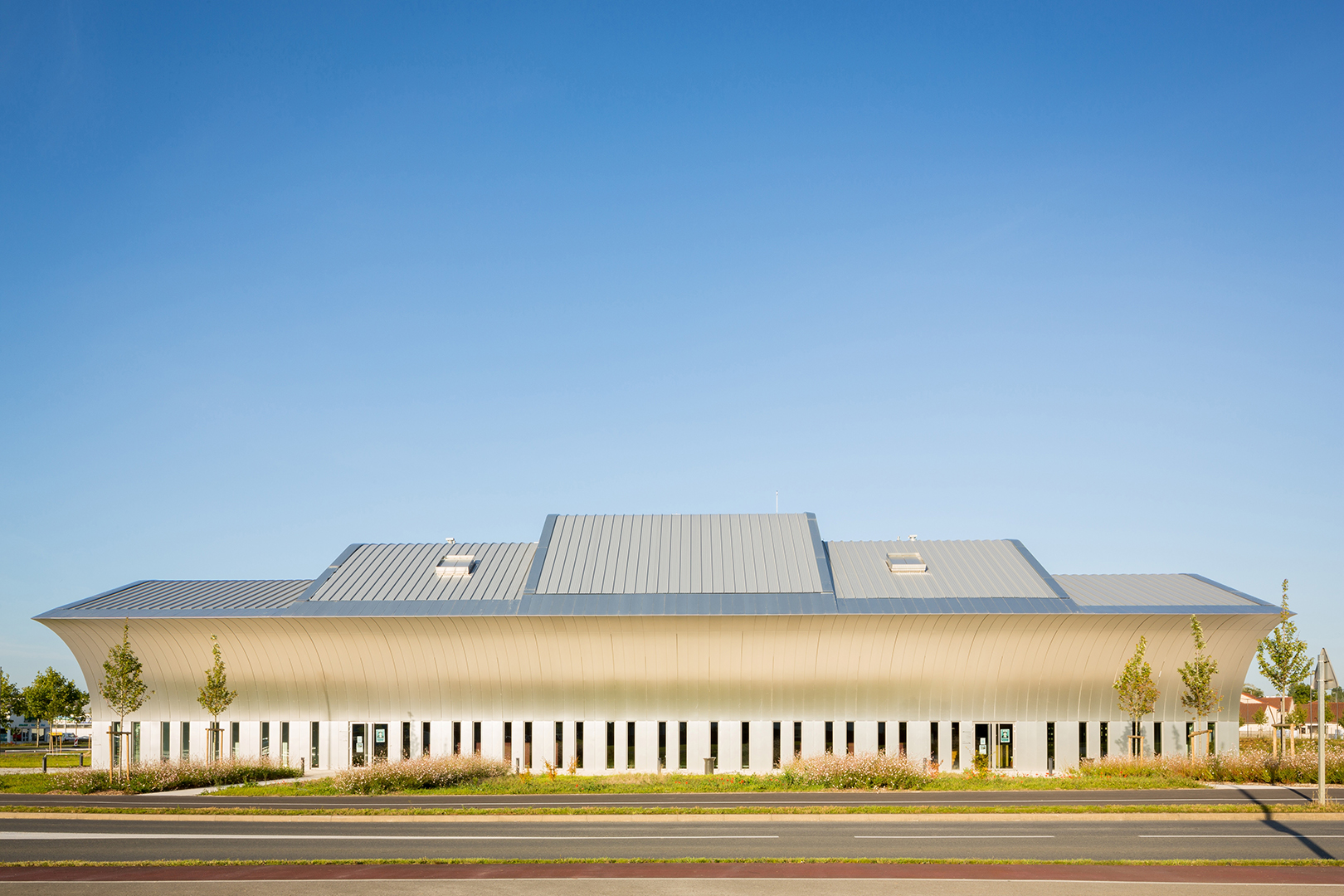 flexible spindles among the plant lines
Located in the heart of the Bragarde community, between the city center and the Vert Bois district, the new cultural center -with an auditorium for 1,800 spectators – is the structuring element of the northern entrance to the city.
199 / 5000 Résultats de traduction Coming from Bar-Le-Duc or Vitry-Le-François, the auditorium is presented as a flexible, elongated volume, formed of spindles taking place in the middle of the plant lines of the new city entrance landscape.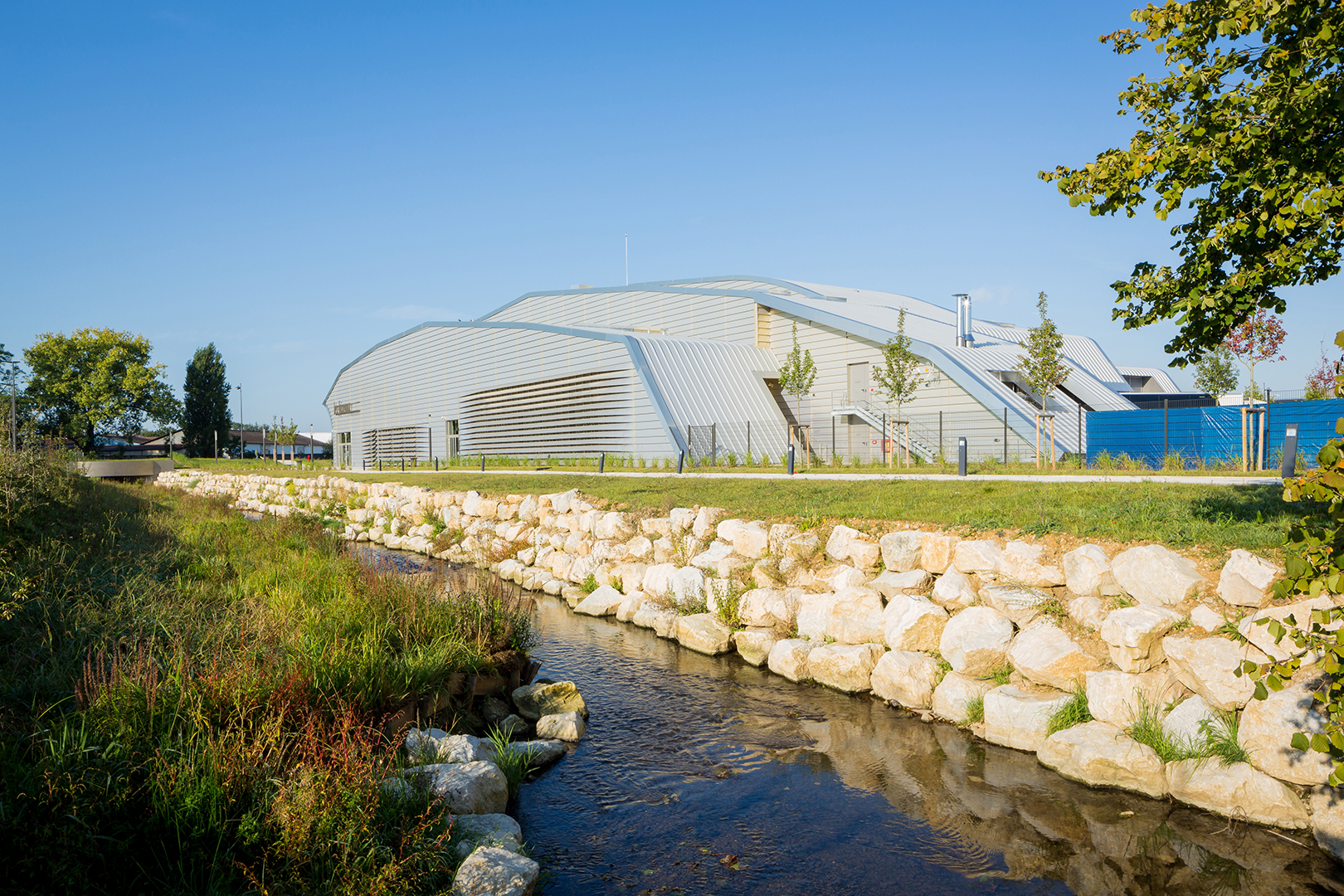 part ofthe city's urban development
This dynamic landscape fits perfectly into the economic and cultural urban development of the city, towards the multimodal pole, the canal projects, up to the market place that the Ornel crosses secretly before flowing into the Marne.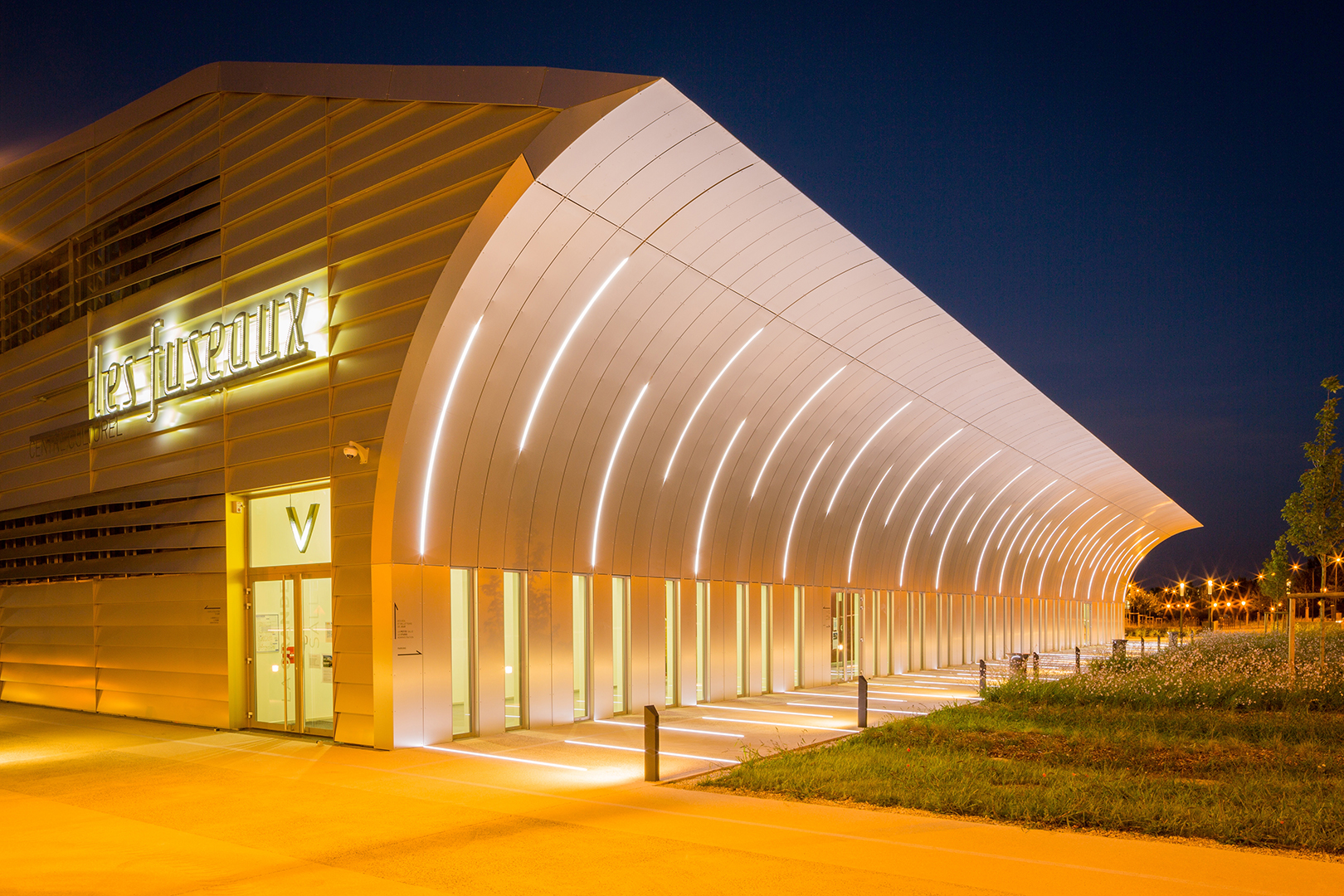 singular and discreet
The Les Fuseaux cultural center is a unique building, remarkable but which can also be discreet. Its roof is made up of several curves which hang together, on the south side, shaping a horizontal line.
Coming from this long line, a rounded and luminous canopy is designed to create a signal facade on the roundabout, a strong but subtle touch that plays with shadow, light and tree strata.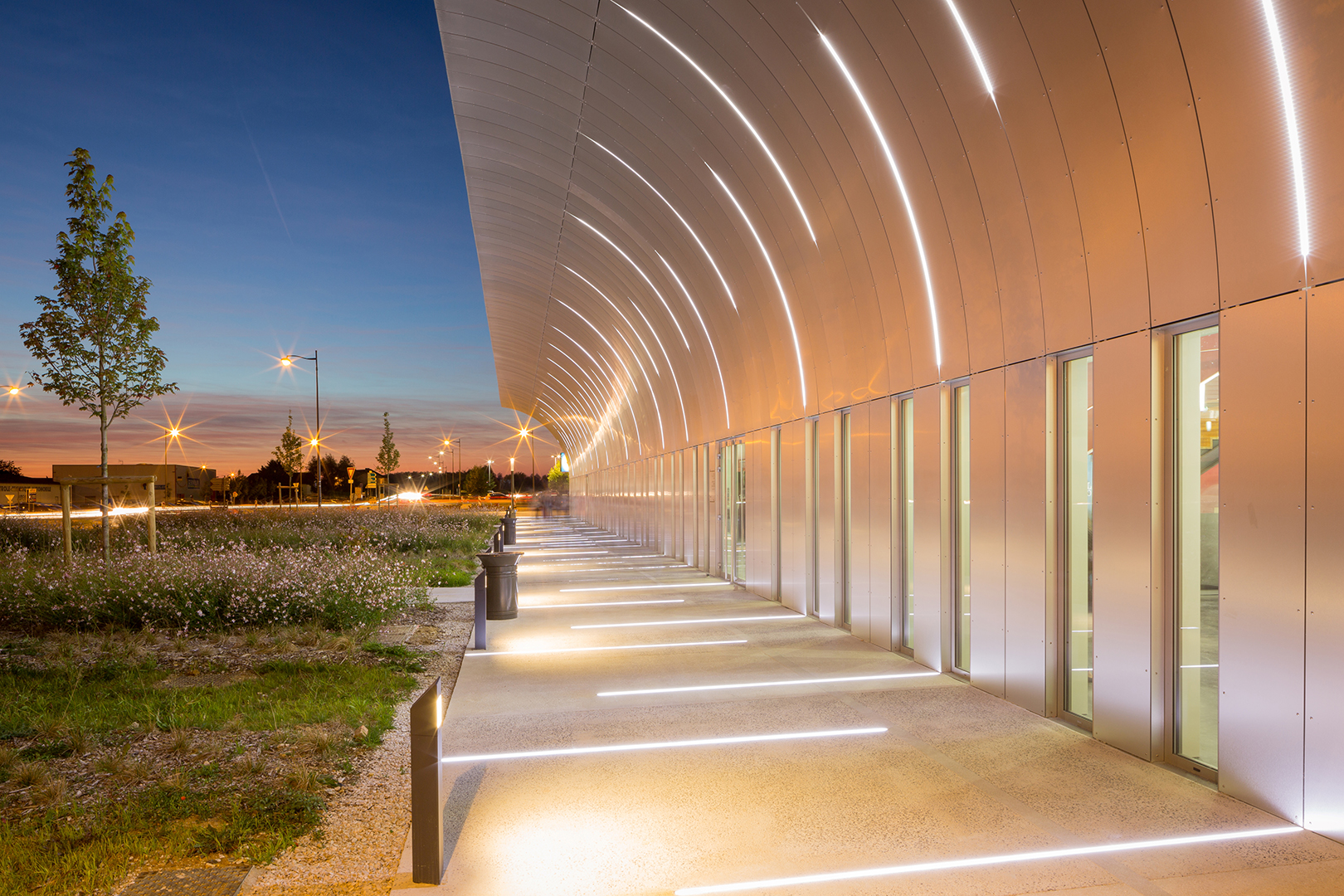 PROJECT TEAM
MANAGEMENT TEAM
Architect: ANMA
Acoustic: Peutz & Associés
Structure: Batiserf
Structure: OTE
HQE: Otelio
Electricity: IDF
Staging: Architecture & Technique
COMPETITION
Hélène Galifer
Clémentine de Sorbay
David Cote
RESEARCH
Hélène Galifer
Jean-François Vaudeville
CONSTRUCTION SITE
Etienne Challet-Hayard
Gaëtan Jaworski