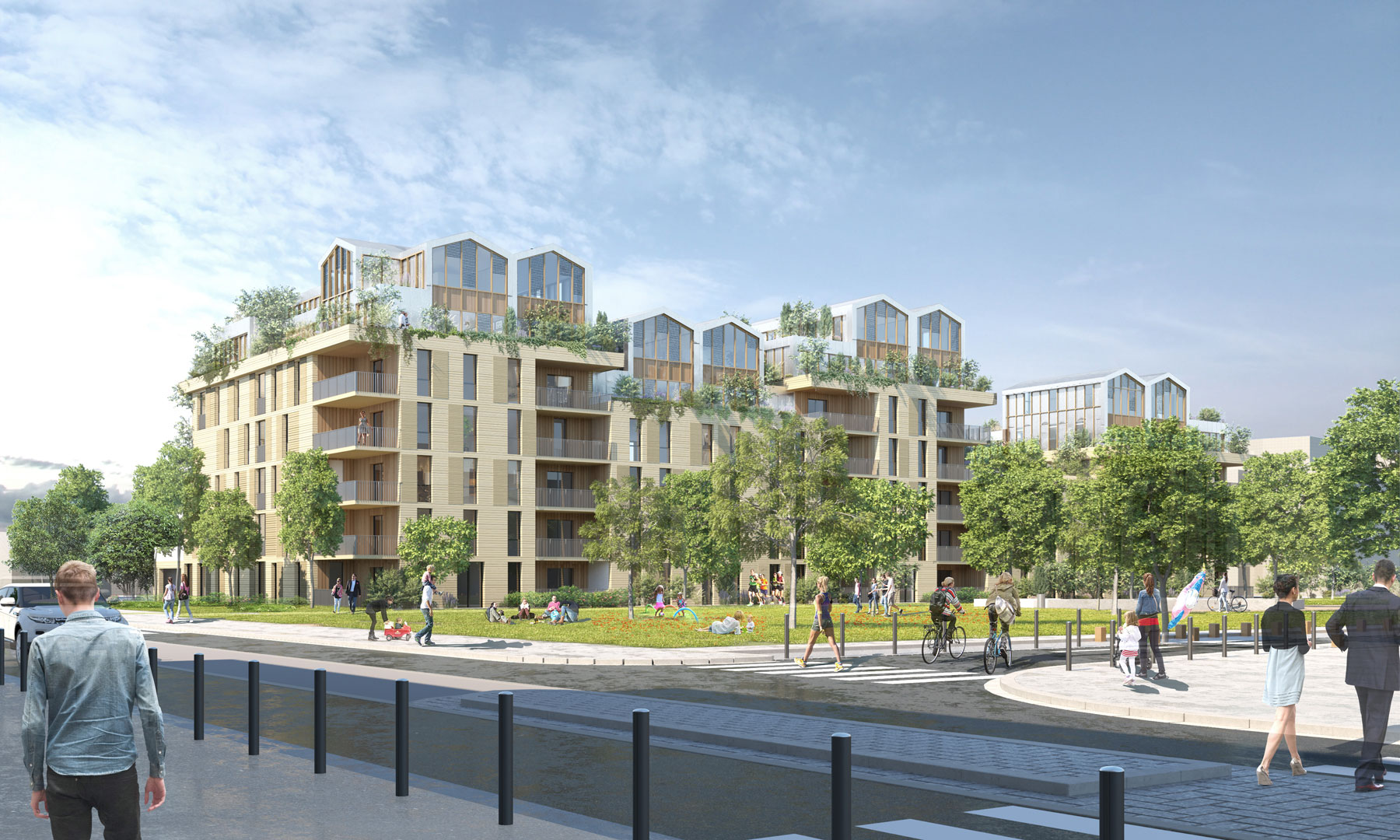 facing the parc du sausset
In the Pépinière eco-district, this operation of 92 housing units and parking is made from more than 50% biobased construction materials. It offers a wide mix of flexible, sustainable housing that is linked to their environment: the living, to be crossed and walkable nature of the Sausset departmental park, opposite the project.
On the edge of the residential part of Villepinte, it establishes a seamless dialogue with what already exists. The project works according to three emergences and two volumes dividing it in its length and pursues four fundamentals – opposite.
It is thus a question of bringing together the qualities of the individual house, generous and spacious, and those of the collective building with shared spaces to offer a soothing and comfortable living environment.
4 fundamentals
Verticality: to break the bar effect of high density. Playing with full, empty, unhooked and setbacks, alternating colors and materials allow to punctuate and emphasize the verticality of the facades.
Vegetation: by accentuating visual openings from east to west, above the ground gardens in the continuity of the accommodation on the roofs.
Roof architecture: inhabiting the roofs, covering the building, making the fifth facade accessible. Houses on the roofs draw a cut out skyline, animated with trees. They assert the identity of the project on the park.
Thinness: thin frames allow housings that are sunny from morning to evening, ventilated by through air stream.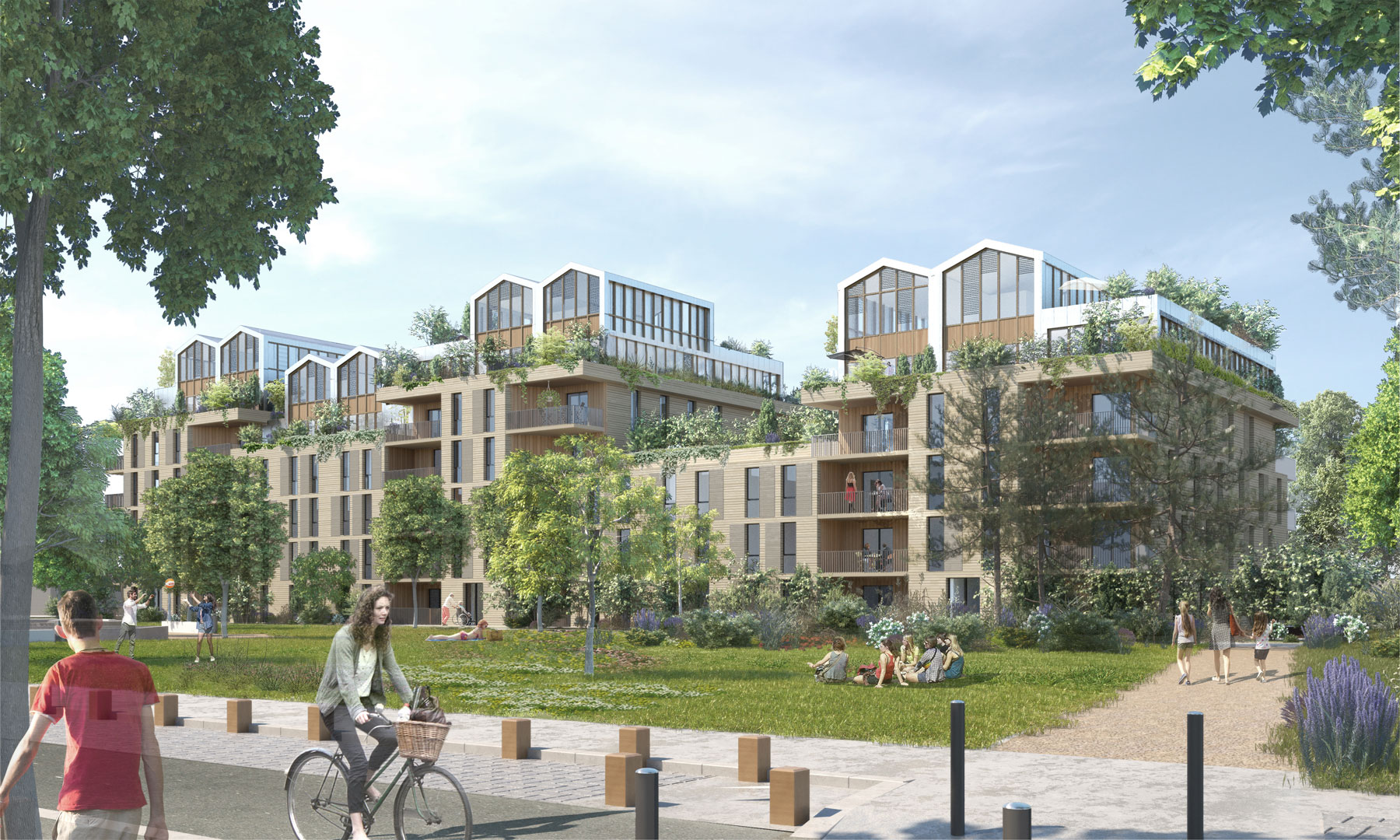 PROJECT TEAM
MANAGEMENT TEAM
Architect : ANMA
Structure : S2T
Landscape : Atelier Altern
Fluides, HQE, thermic : Tribu Energie
Site coordinator, control : BTP Consultants
COMPETITION
Olivier Calvarese
RESEARCH
Camille Pastier
Olivier Calvarese
Elisa Prete
CONSTRUCTION SITE
Elisa Prete
Guillaume Ribay
Mariane Bernard