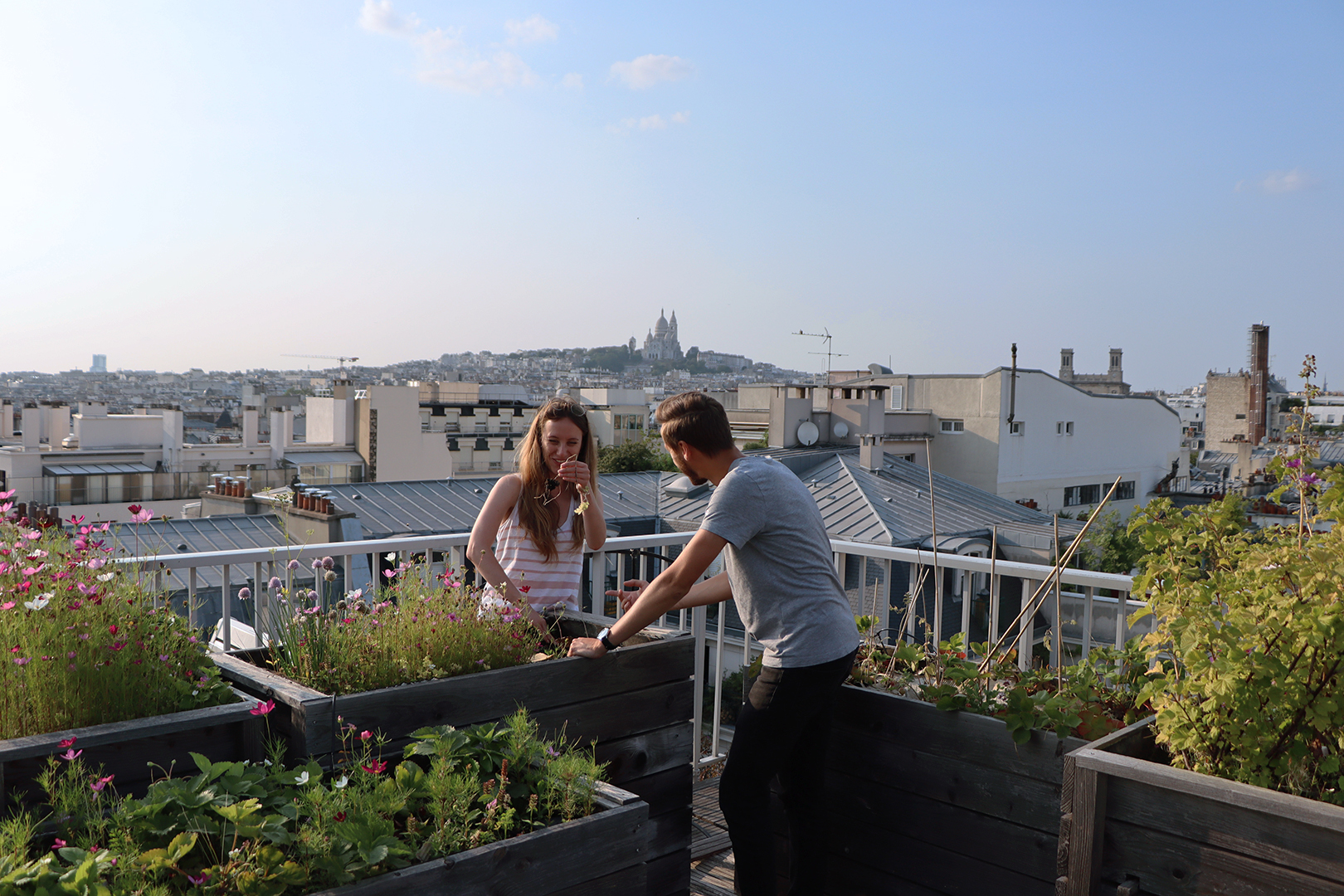 SHARED URBAN GARDEN
ANMA TERRACES, Paris
The shared urban vegetable garden, a new form of agriculture, has a social and educational vocation. This project aims to raise awareness of agriculture and the importance of biodiversity through training and participatory and collaborative workshops.
Thanks to the creation in collective intelligence with TOPAGER, of an urban vegetable garden on the roofs of Paris in 2019, we contribute to the greening of the city by the creation of islands of freshness and biodiversity promoting the protection and development of species. .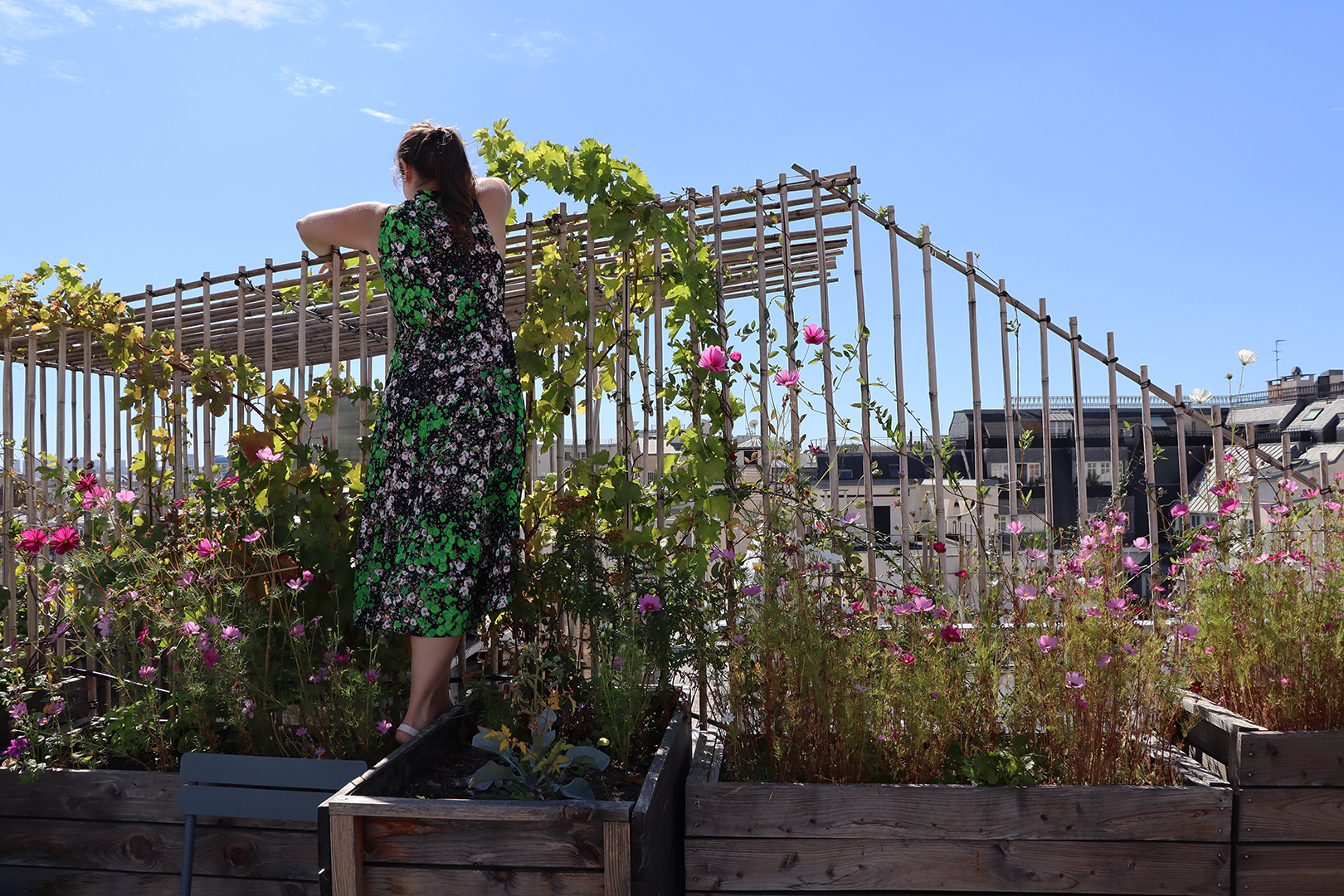 TECHNICAL SHEET
STATUS Completed – in operation
CALENDAR since 2019 – workshops all year round
SPECIES Melliferous
AREA 354 m²
DISTRIBUTION OVER THE YEAR
Quarter 1 : Tank maintenance
Quarter 2 : It's budding !
Quarter 3 : Let's harvest !
DESIGN – ANIMATION
Aimie CALVET
Sébastien MOINET
MAINTENANCE
ANMAgriculture team
CONTACT
anmagriculture@anma.fr