transforming a postal sorting CENTRE into housing
At the scale of the postal sorting plot and its immediate environment, the urban composition scheme proposed two scenarios. Scenario 1 proposed the complete demolition of the existing building and presented a new urban form involving the creation of a service road. Scenario 2 (selected) proposes to reconvert the Tri Postal building and to take advantage of its structural quality even if partial demolitions should be carried out.
The old postal sorting building occupies the heart of the plot on an area of approximately 6,226 m². Access to the plot and to the building is from both the Bordeblanche path and the Ramelet Mundi path. An internal service surrounds the building and provides accessibility to all its wings.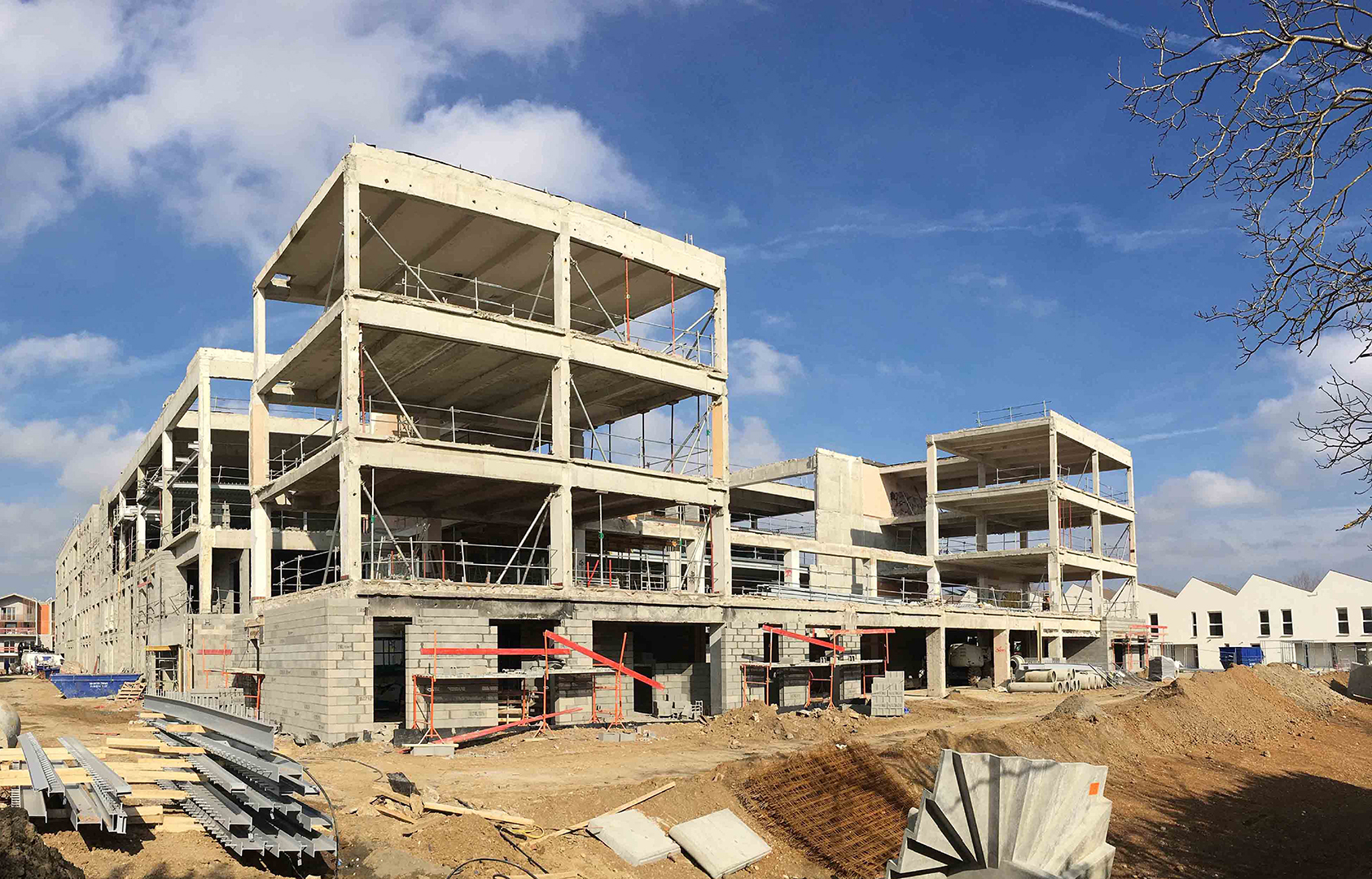 housing DIVERSITY
So, various parking spaces are organized along this service. The building consists of an extension on the ground floor (metal structure), a central body on two levels (the sorting workshops) and a R + 3 part devoted to offices and additional premises.
Around the building, various planted green spaces define the boundaries of the plot. The demolition of the central part of the building frees its heart and makes its development feasible. The existing sub-beam heights on the two levels allow the creation of two additional slabs to make the building livable and integrate a very diverse housing program.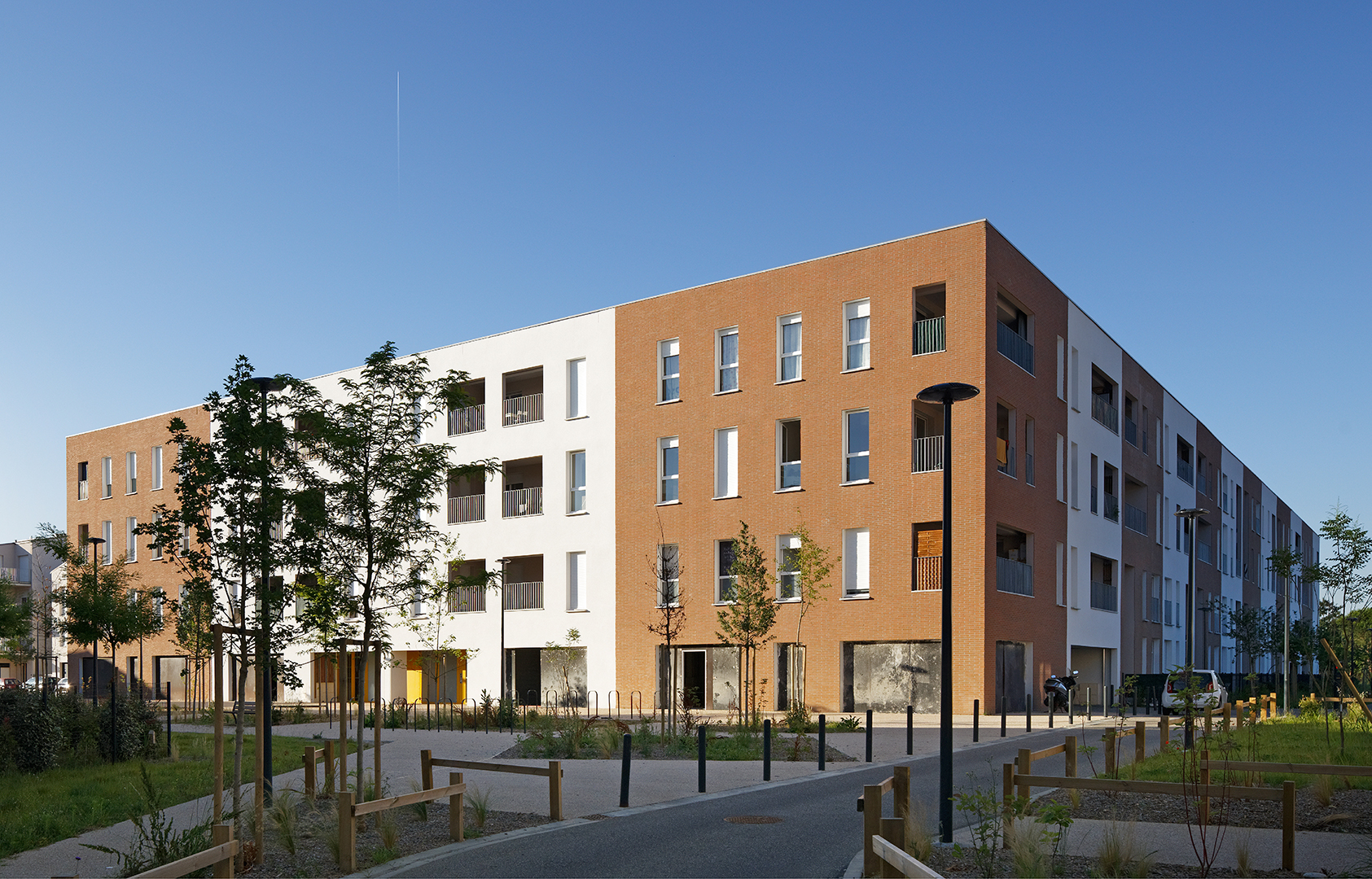 silo parking integrated
into the recovered block
The first three levels are dedicated to an integrated multi-story car park, in the center, and to single orientation duplex housing. The ground-floor accommodations have private gardens with independent access.
Interclimatic spaces extending from the existing structure (loggias, greenhouses, verandas) complete this device and enliven the east and west facades. At the level of the R + 3, double-sided housing (east-west) overlook the high garden arranged in the heart. An additional level is created in R + 4.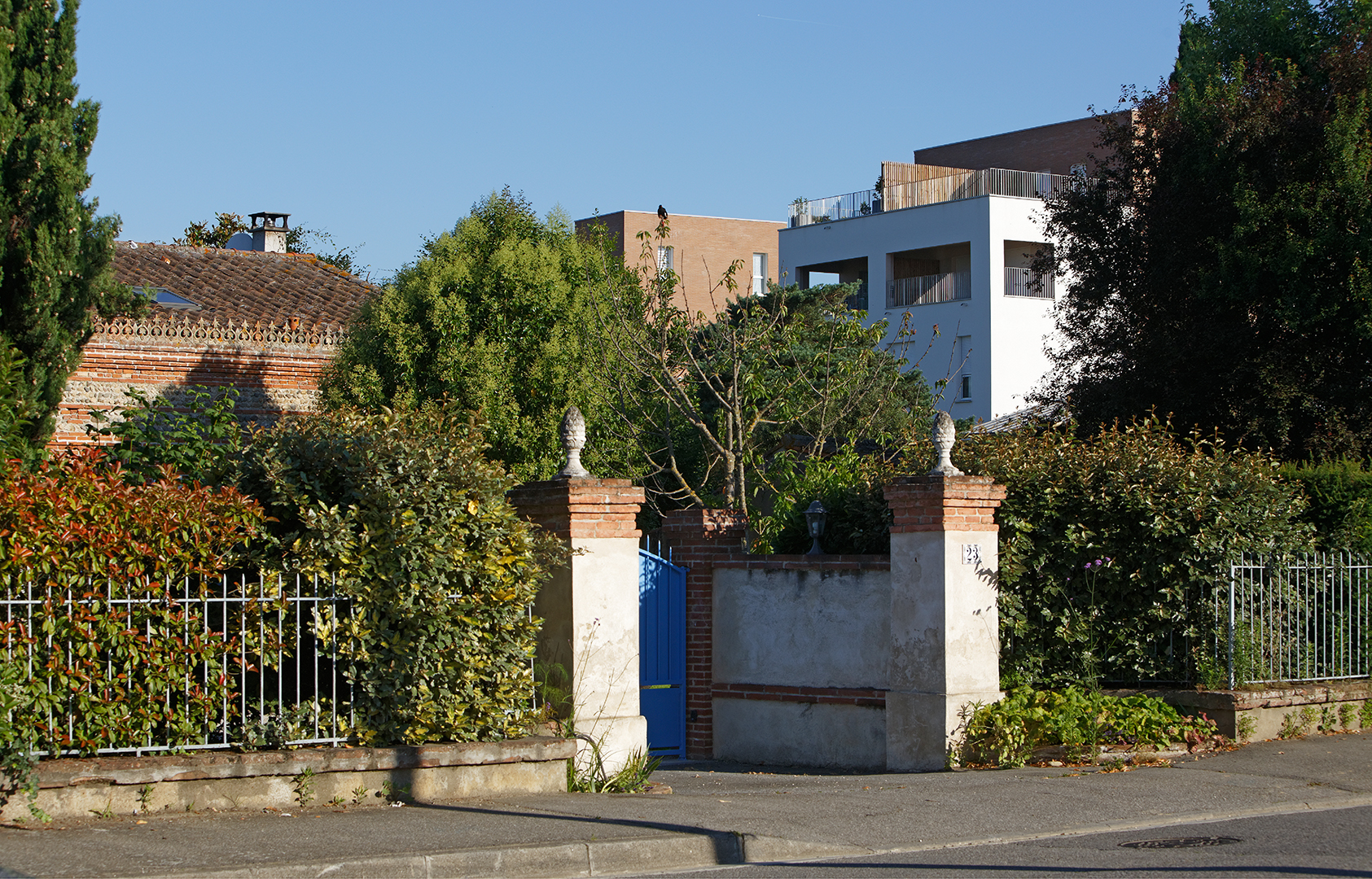 individual, intermediary and collective
Housing of various types (individual, intermediate and collective housing) with private gardens is organized around the postal sorting and the common garden. Individual R + 1 housings border the plot to the west and maintain the link with the existing building.
To the east, three multi-story buildings in R + 3 punctuate the street facade. On the plot north of the forecourt, three lots of diverse habitats ranging from R + 3 to R + 1 are addressed on the future internal service.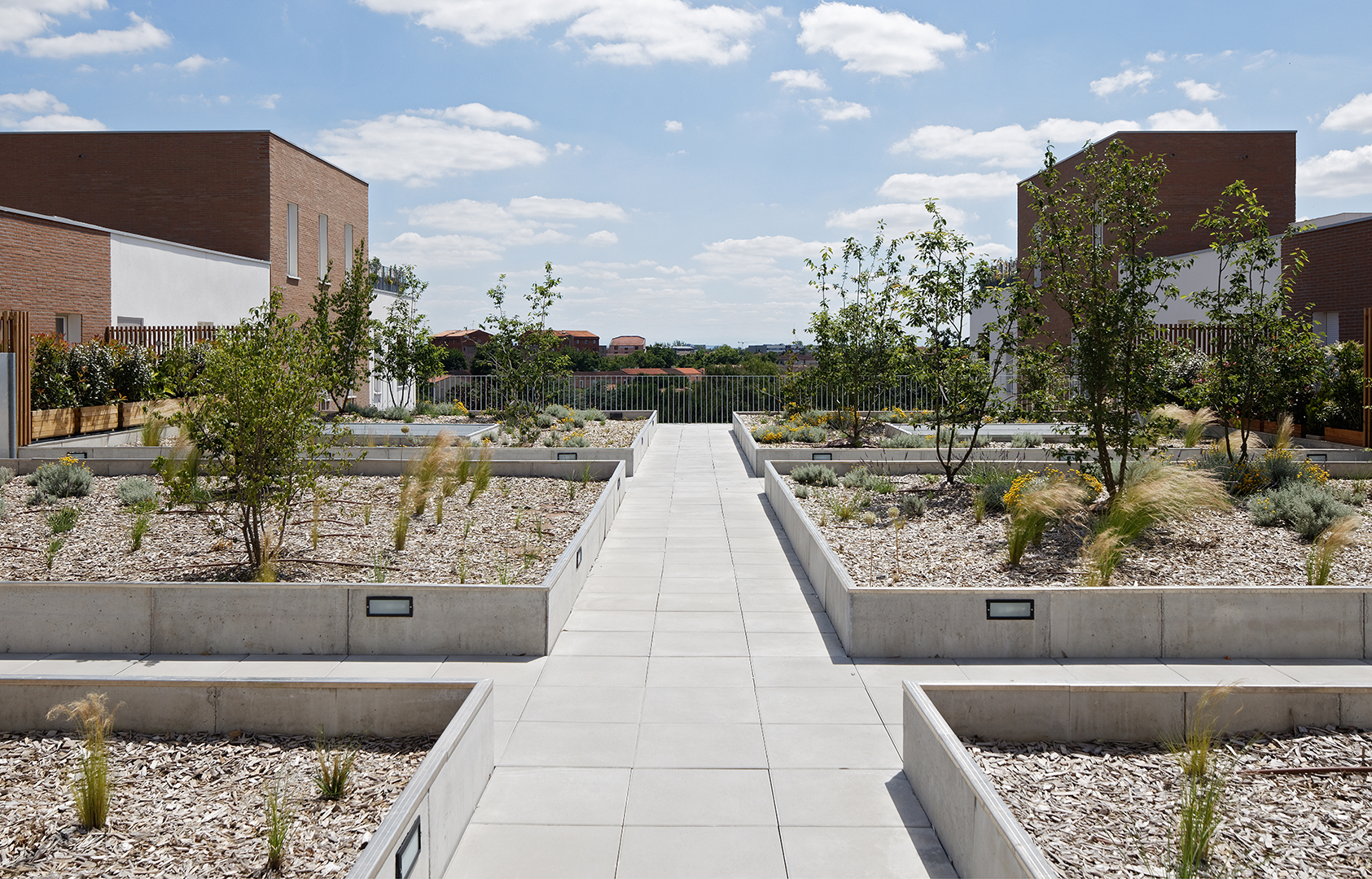 PROJECT TEAM
PROJECT MANAGER
Arcihtect: ANMA
Structure: Batiserf
Roads and networks: Axe Ingénierie
Acoustic : Gamba Acoustique
Fluids, thermic: ABM Énergie Conseil
Structure: SIC
URBAN RESEARCH
Ilias Rasmouni
Sophie Morgenthaler
ARCHITECTURAL STUDIES
Olivier Calvarese
Clémentine de Sorbay