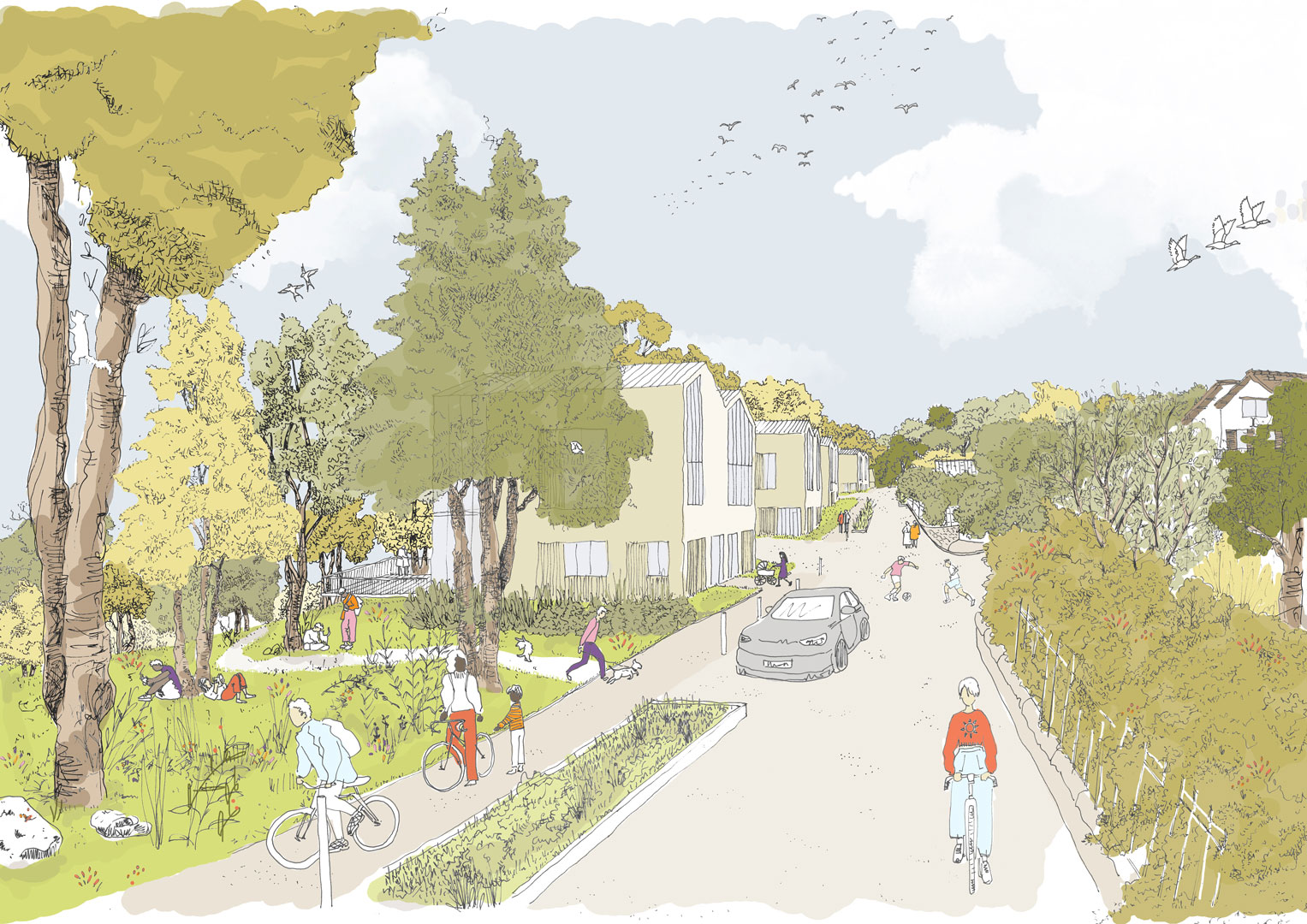 A SITE WITH A STRONG
TOPOGRAPHY
The town of Ormesson-sur-Marne, located 20km in the south-east of Paris, is part of the agglomeration community of Grand Paris Sud-Est Avenir, in the Val-de-Marne department. It is located on a sloping ground bounded in the north-west by the Marne, and by the Morbras Park in the south-east.
The Coteaux joint development area is set up in the Châtelets : a steeply sloping district mainly accommodating suburban housing and offering generous perspectives on nature.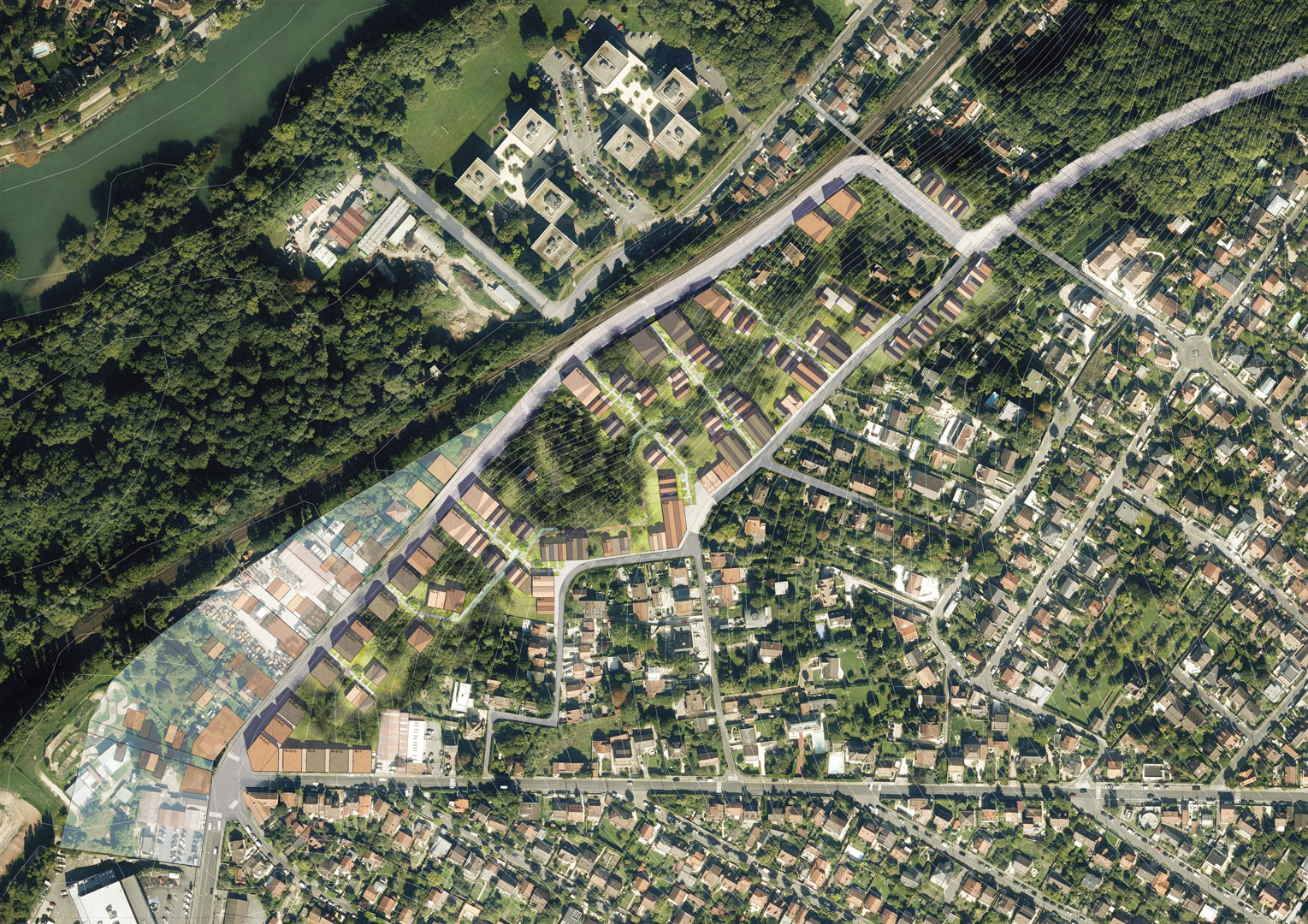 WELL-BEING
AND NATURE
The project, which provides for nearly 600 housing units and an intergenerational residence, consists of redefining this entrance to the city according to several ambitions:
• Facilitate access to public transport,
• Promote social diversity,
• Preserve and enhance the inherent nature of the neighborhood.
The well-being and the preservation of the natural setting of the site are the structuring axes. The aim is to develop the supply of housing in order to be in line with the current needs of the city while maintaining a high quality of life.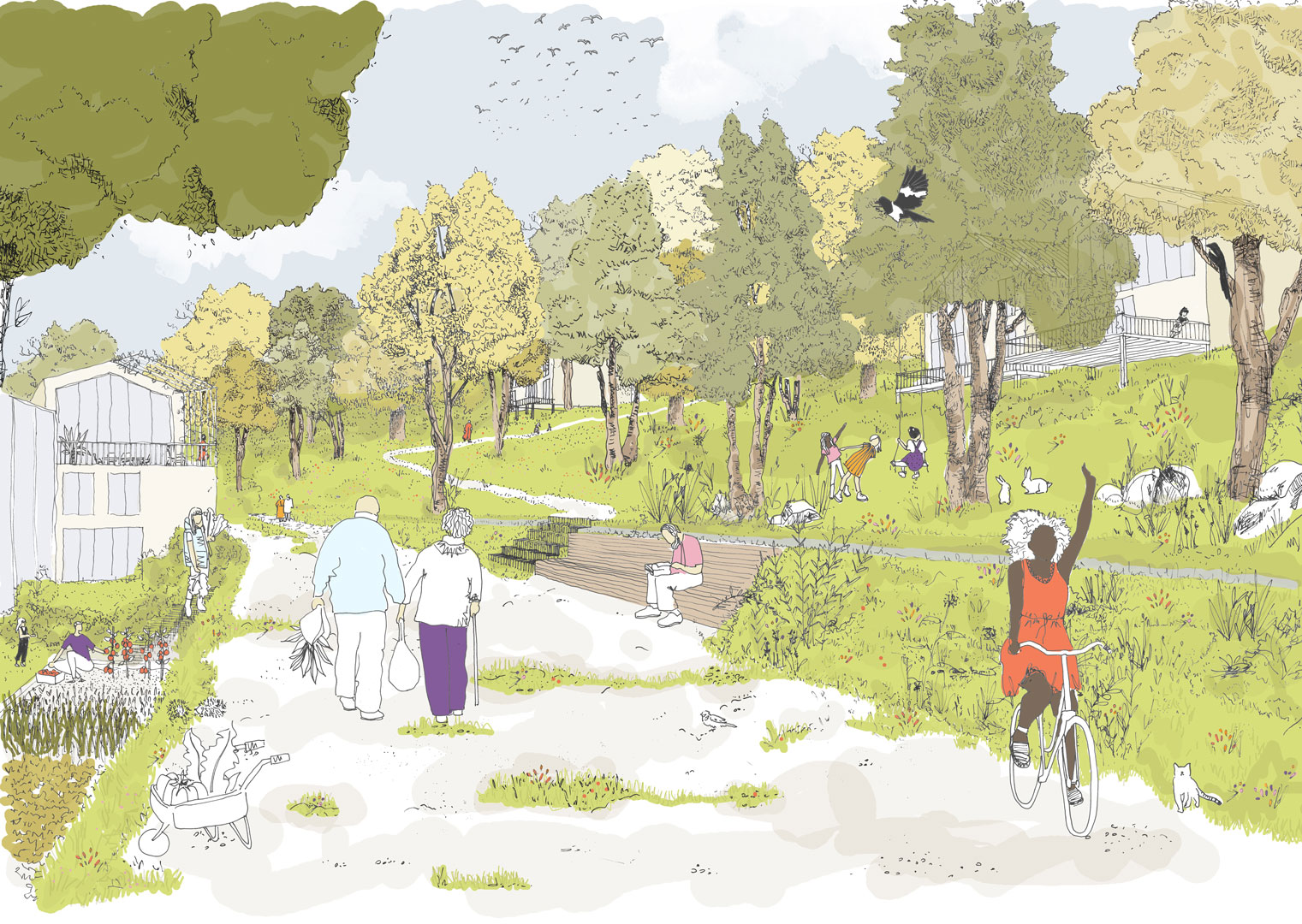 A DISTRICT
MARRIING THE SLOPE
The characteristic drop of the land on which the joint development area is located constitutes an architectural asset for the Coteaux project. Homes take advantage of this by fitting in fully with it and the surrounding nature. More than just a neighborhood, the ZAC aims to be a meeting place for residents and an example in terms of sustainable development thanks to arrangements for soft modes of transport.
The environmental approach of the project is also manifested by the use of bio-based materials, the integration of nature in the city and the preservation of the landscape context, which enabled it to obtain the HQE Planning label.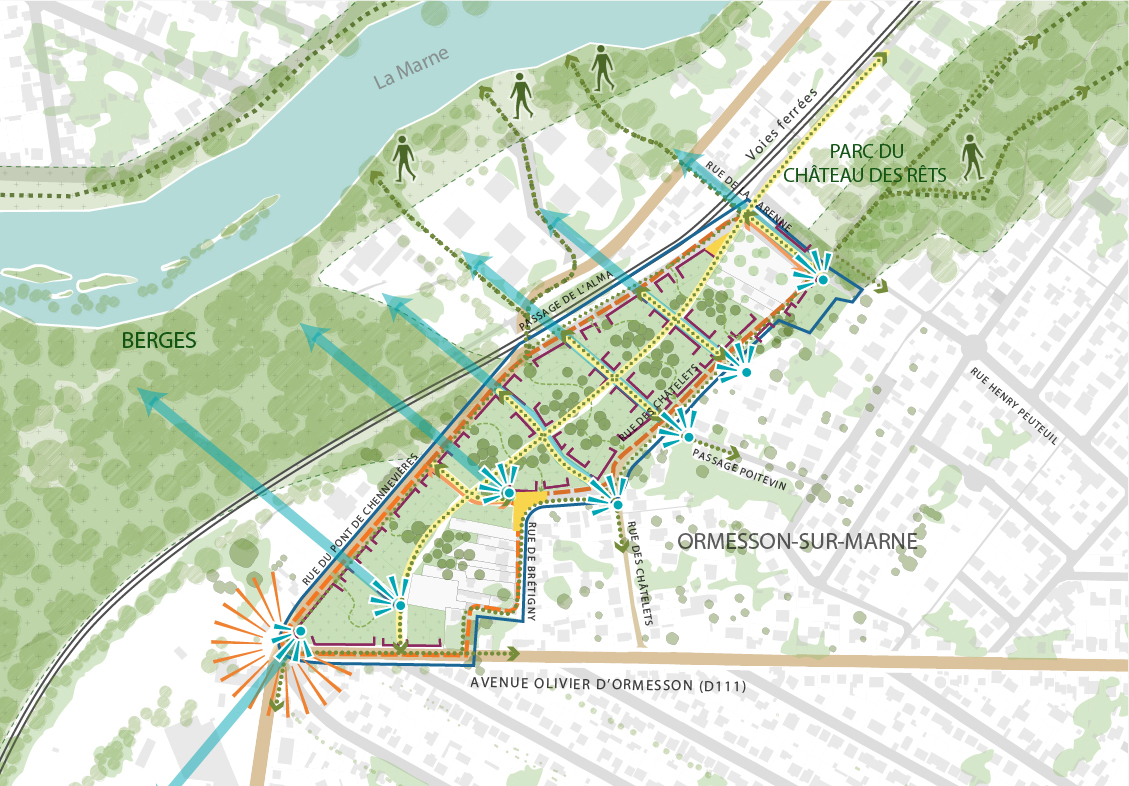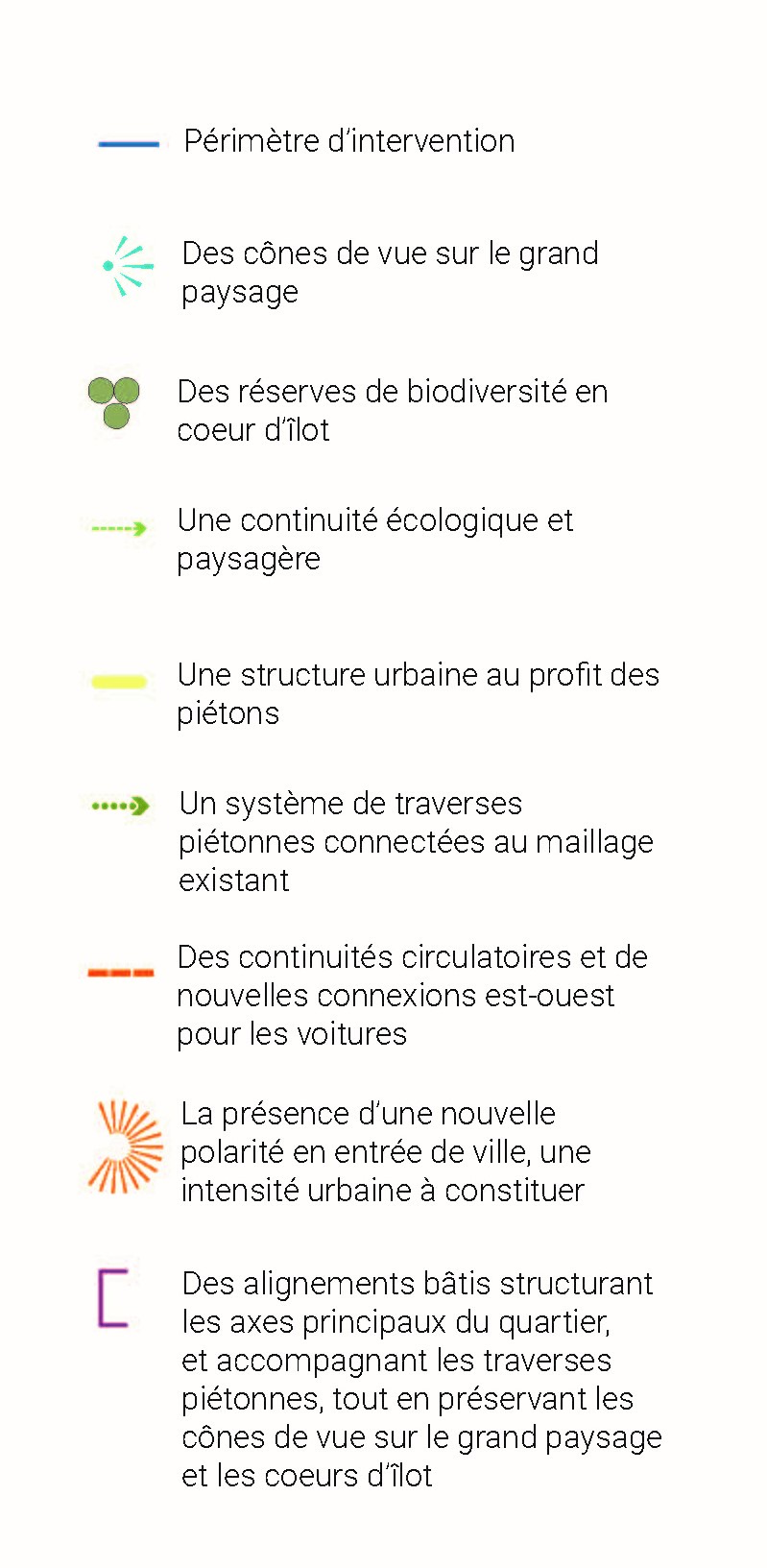 INHABITANTS
AT THE HEART OF THE PROJECT
As for the Cantoux joint development area, a citizen consultation set up by EpaMarne, the municipality of Ormesson-sur-Marne and Grand Paris Sud Est Avenir, in particular via workshops, visits and a online platform, allows the inhabitants of Ormesson to take part in the project and be an actor in the development of their municipality.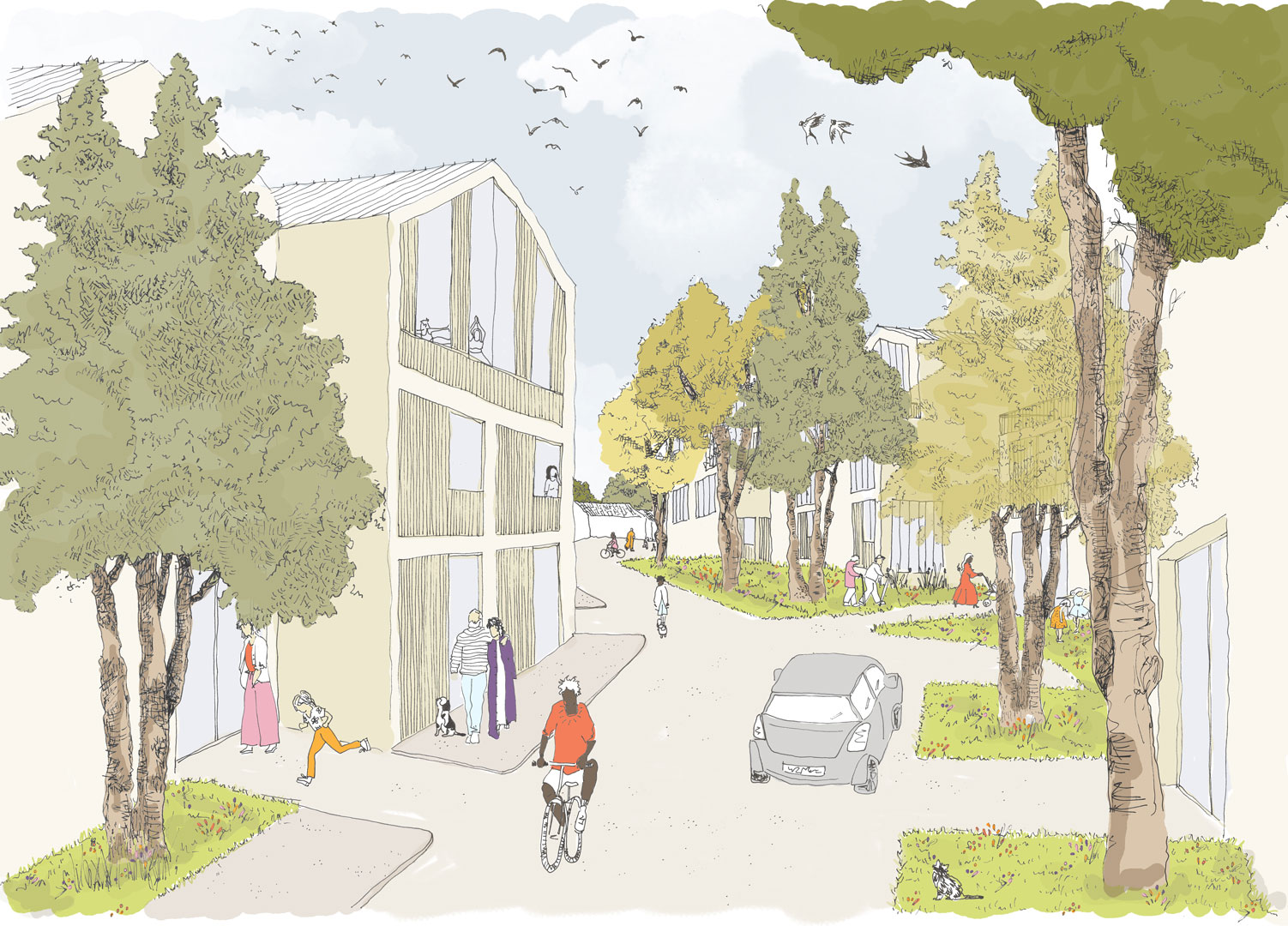 TEAMS PROJECT
MANAGEMENT TEAM
Architect : ANMA
VRD, hydraulics : INFRA Services
Environment : Biotope
Programming : Alphaville
COMPETITION
Romain Brochard
STUDIES
Lise Martinoni, Paola Marroquin, Mathilde Lecomte
LANDSCAPE
Sébastien Moinet
CITIZEN CONSULTATION
Trait Clair
1001 rues
EpaMarne – EpaFrance