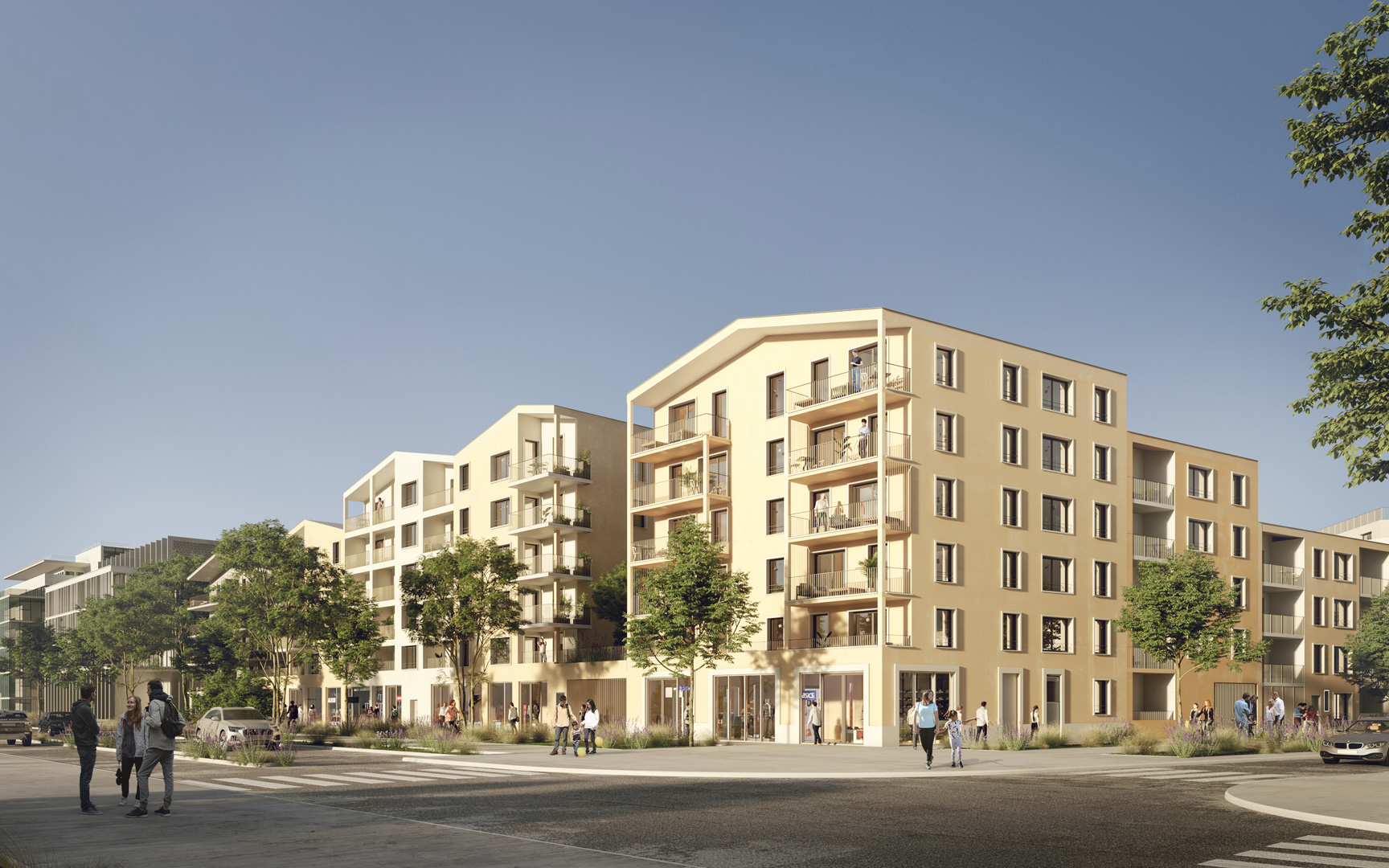 new urban
breath
The architectural project led by ANMA in collaboration with Atelier Krauss architecture marks a renewal for the ZAC Mantes Université Gare after a long period of pause. The establishment of a new district on this territory of wasteland allows to rearrange the urban fabric, connecting the historical city of Mantes-la-Jolie and its station in the north with the industrial past of the Sulzer Hall in the south, reconverted and turned towards new technologies.
Located in the active heart of the urban project, the Contemplation residence and its 231 units benefit from close proximity to various neighborhood facilities. To ensure the comfort of future residents, the residence, which is composed of both free access and social housing, is designed with a unique vision of housing architecture: responsible and pragmatic.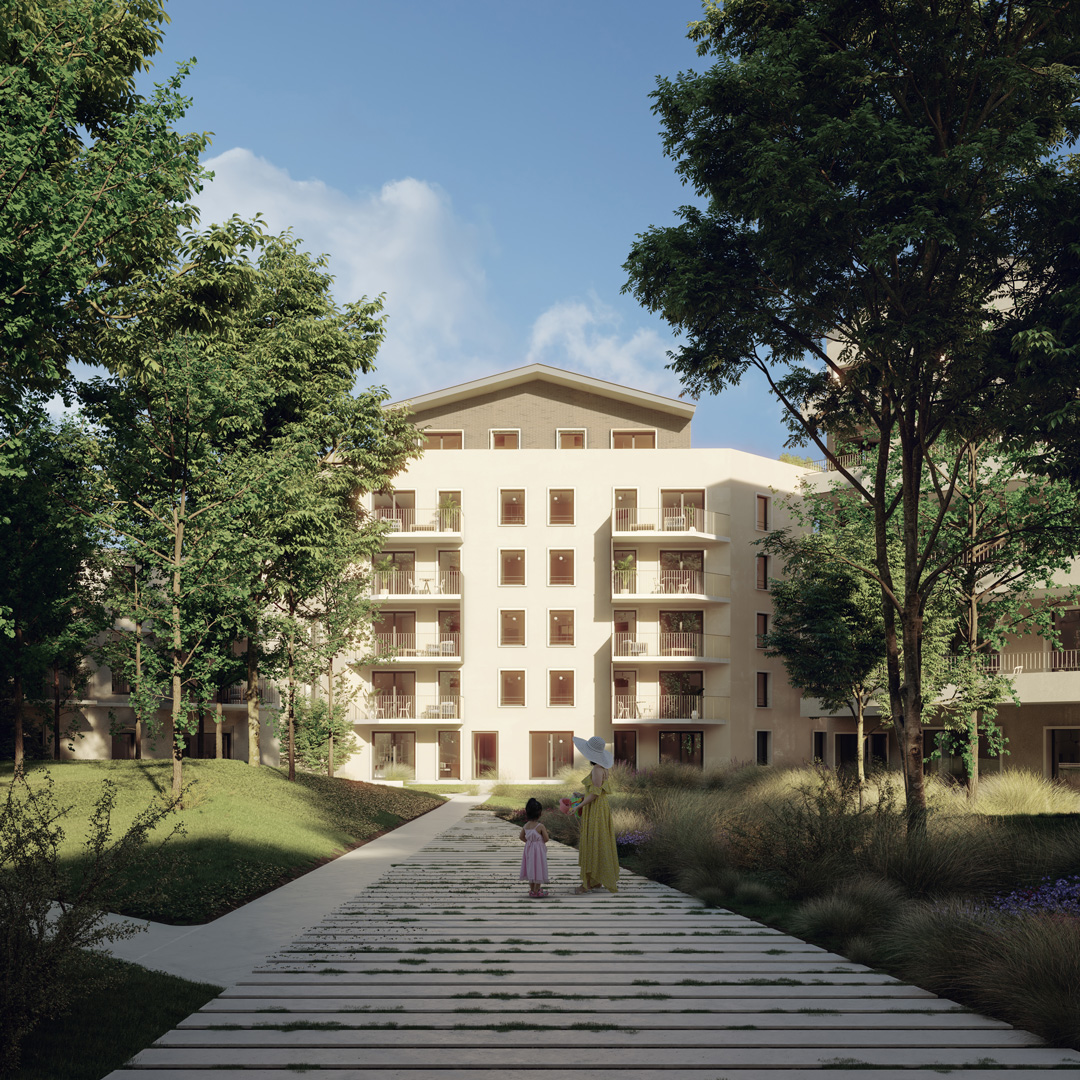 Comfort of use
on a large scale
The new urban project in which the project is embedded favors an adjusted and human-sized architecture. A fair balance between fullness and emptiness is designed to allow for a sustainable and livable density: the majority of the apartments are walk-through or bi-orientated. Attention is also paid to the private outdoor spaces in order to offer naturally luminous homes, from sunrise to sunset. The loggias, in particular, are designed as real living rooms and offer views of the great landscape.
The buildings, arranged on the periphery of the plot, leave a large shared heart of the block of 2,500 m² open ground. This planted space, with proportions comparable to those of a public park, is a true place of life and conviviality, whose virtuous design system applies to respect the soil in place, and to reintroduce and protect local biodiversity.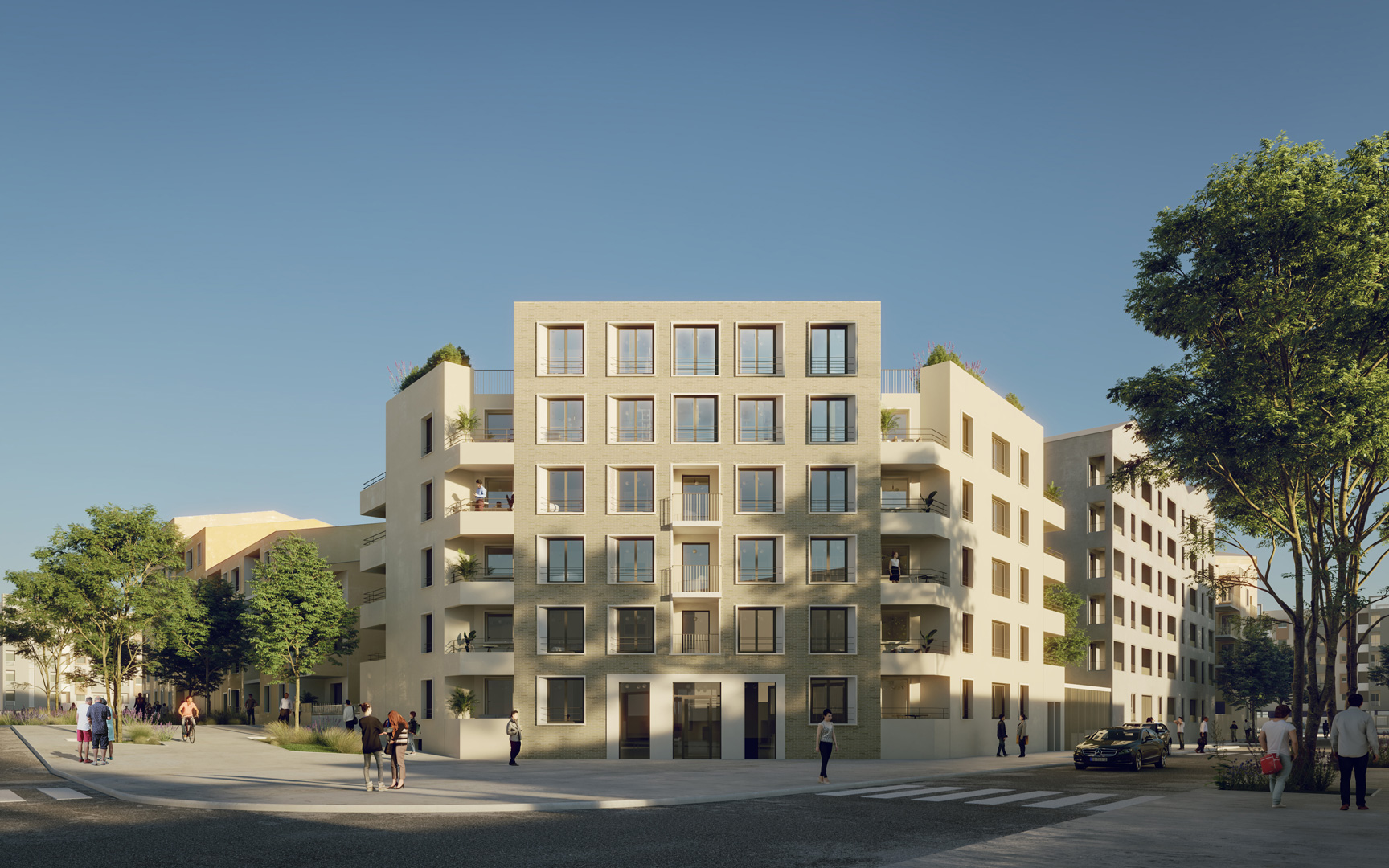 Roofline
Rhythmic and sequenced
The 8 buildings of the project form a dense but porous belt thanks to a game of vertical variation of volumes, going for some up to R+5.
These alternating emergences participate in a visual dynamism of breakthroughs, detaching the buildings from each other.
Inspired by millstone, the tones of the mineral rendered facades vary in a range of warm colors and offer the neighborhood an aesthetic diversity.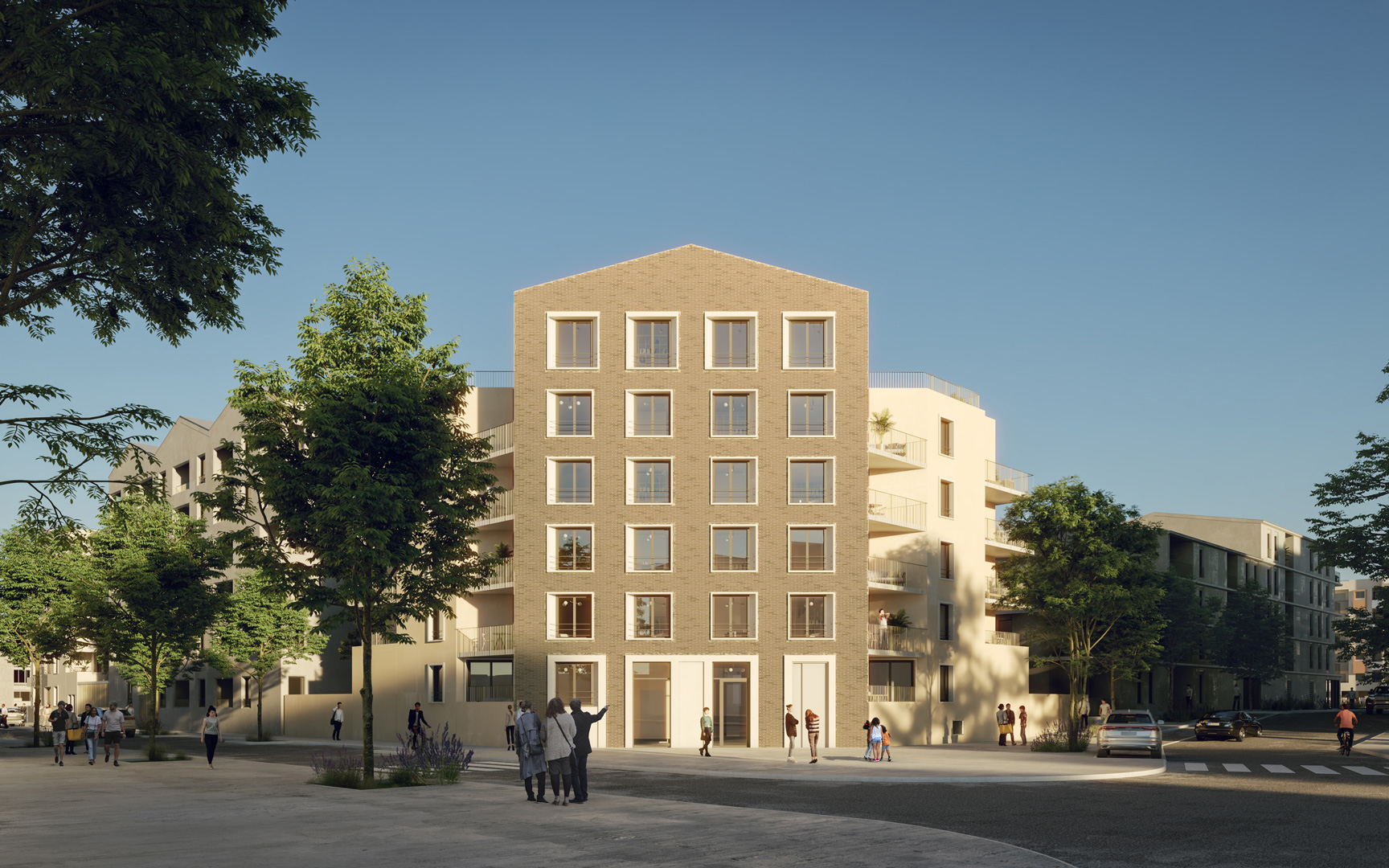 PROJECT TEAM
PROJECT MANAGEMENT
ANMA
Atelier Krauss Architecture
STUDIES
Romain Godard
Aurélie Perrin
Camille Pastier
Albane Viateau
CHANTIER
Hélène Forman
LANDSCAPE
Sébastien Moinet
Lena Cissé
BET
Nortec