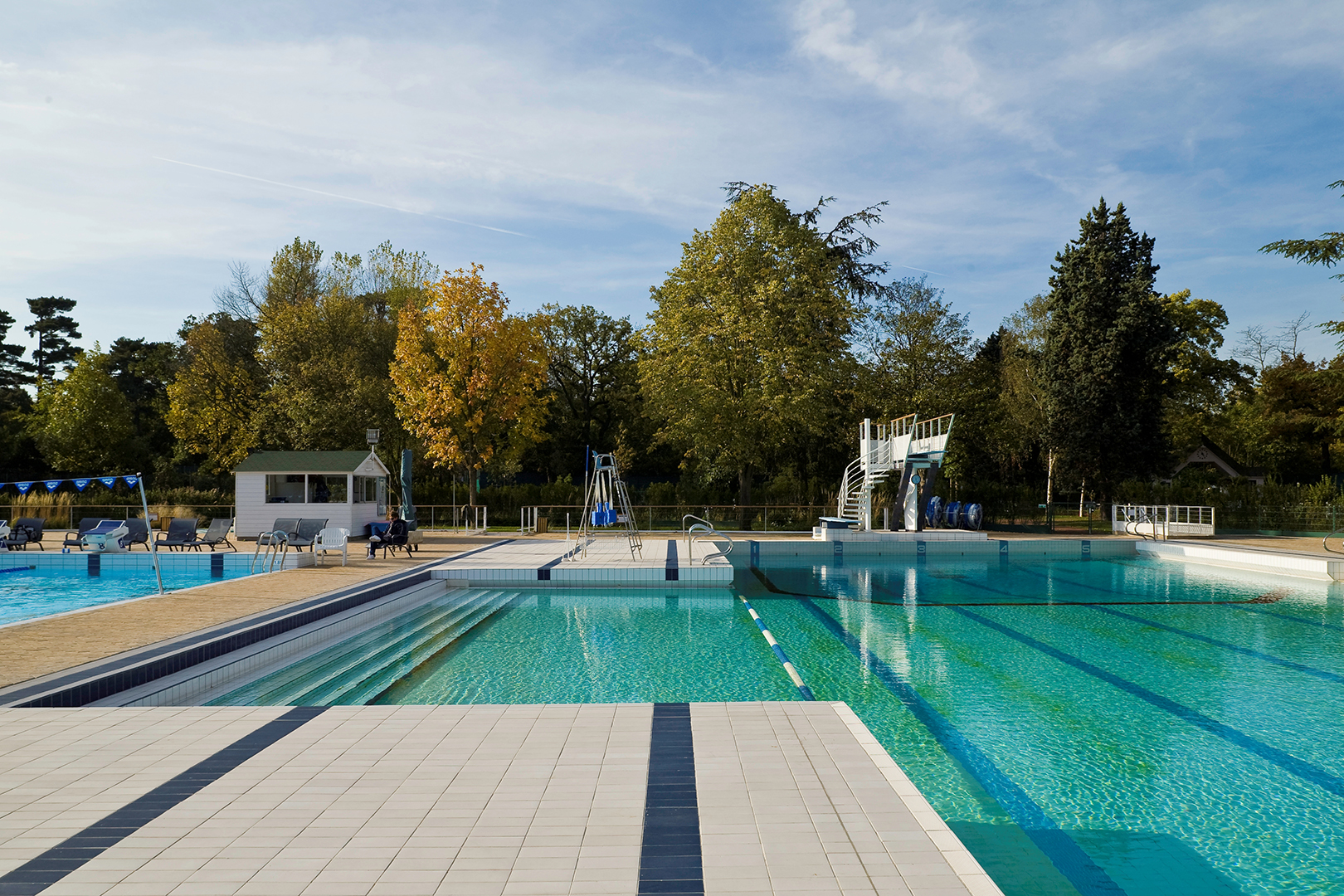 thrifty
in natural resources
The Croix Catelan site is located at the gates of Paris, in the heart of the Bois de Boulogne, on more than 6.65 hectares. The project is part of a sustainable development approach carried out in consultation with public actors in order to optimize the valuation of the site. Innovative and sustainable technical solutions bring a measurable benefit in terms of environmental protection, enhancement of biodiversity, reduction of automobile traffic, rational use of water, energy saving and management waste, up to the scale of the Bois de Boulogne.
In order to requalify the built environment while saving energy and water, innovative energy production means are set up within the sports building and water management is optimized inside the site. All the rainwater in the building is collected and make it possible to limit the use of irrigation water. Wastewater is also treated in order to limit discharges inside the wood.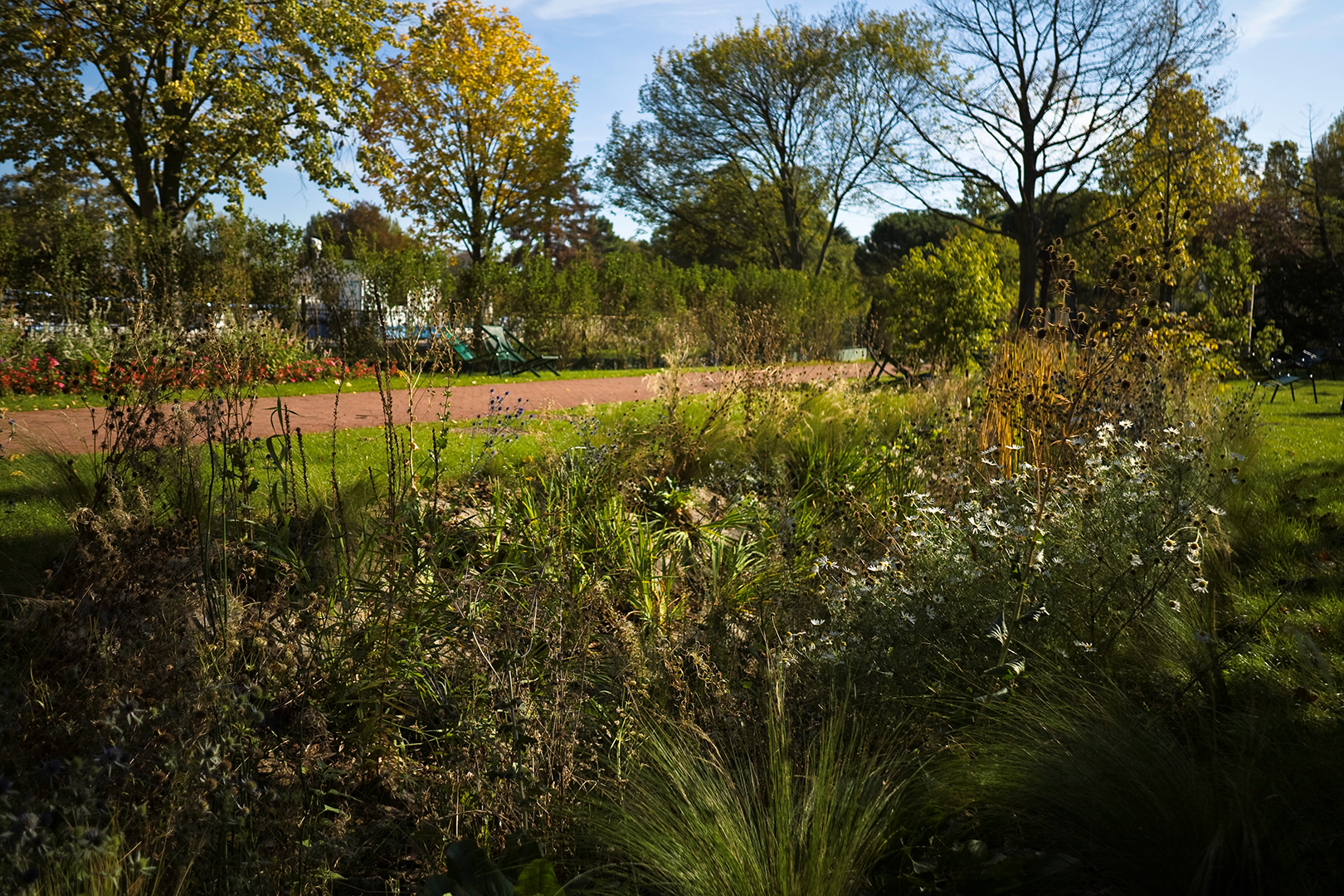 promoting
biodiversity
The landscape works has been developed to promote the biodiversity of the Bois de Boulogne, they include a flora and fauna in adequacy with their environment while limiting the action of man in their management. The creation of mineral pedestrian spaces will allow better management of runoff water while maintaining an improved and natural aesthetic appearance.
The creation of outdoor sports spaces – including the complete renovation of the Olympic basin – and modern running tracks make it possible to establish the architectural and technical conditions of an innovative sports club. Sports areas inside the refurbished building are also designed around new modern training techniques.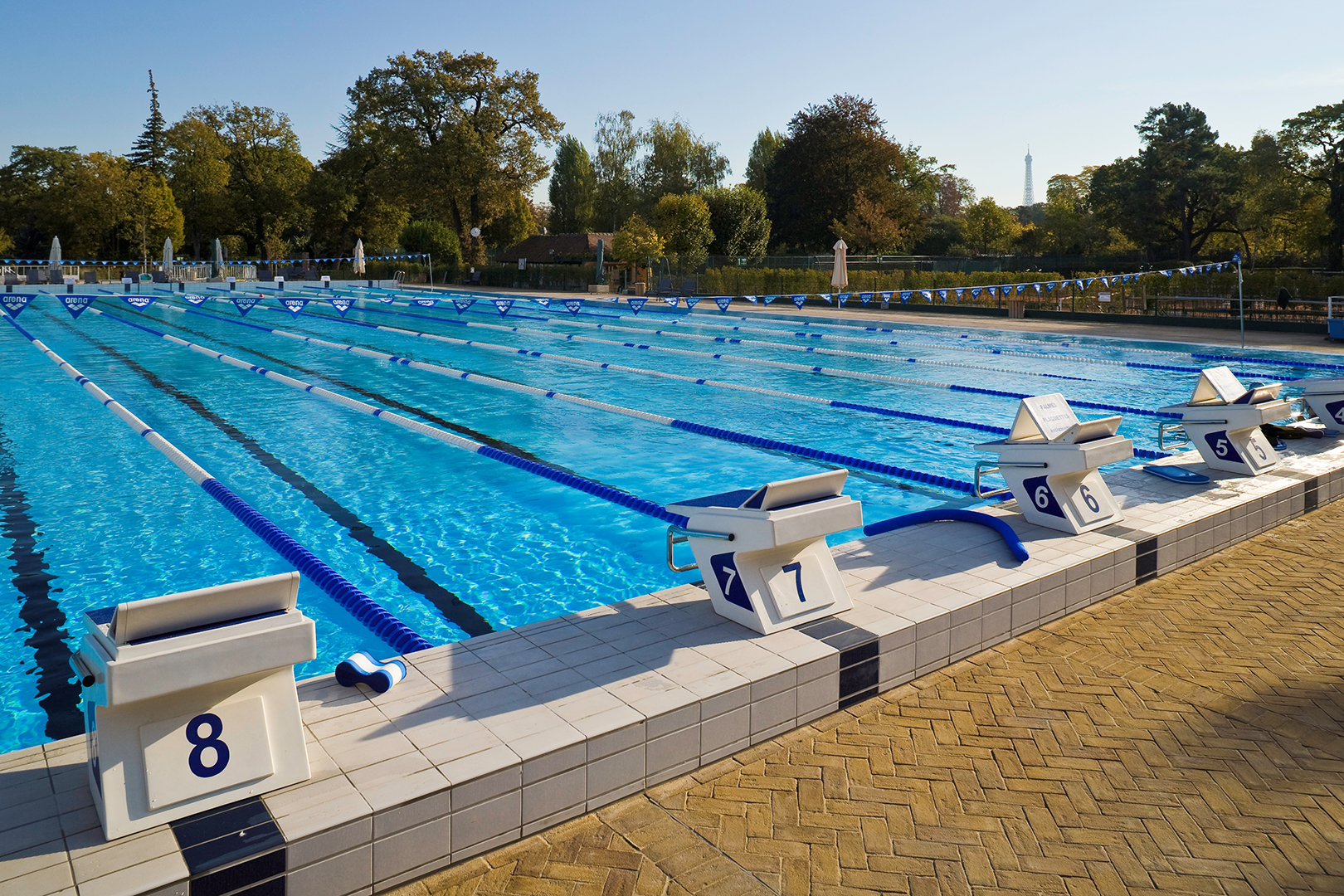 PROJECT TEAM
MANAGEMENT TEAM
Architect: ANMA
Facade, structure, environment: OTH
HQE: Elioth
Roads and services: Études Pluridisciplinaires & Conseils
Landscape: Sempervirens
SKETCH
Karen Le Bris
RESEARCH
Valérie Dubois
Brice Chapon
CONSTRUCTION SITE
Gaëtan Jaworski
COMPANIES
Structural work, swimming pool: Iosis