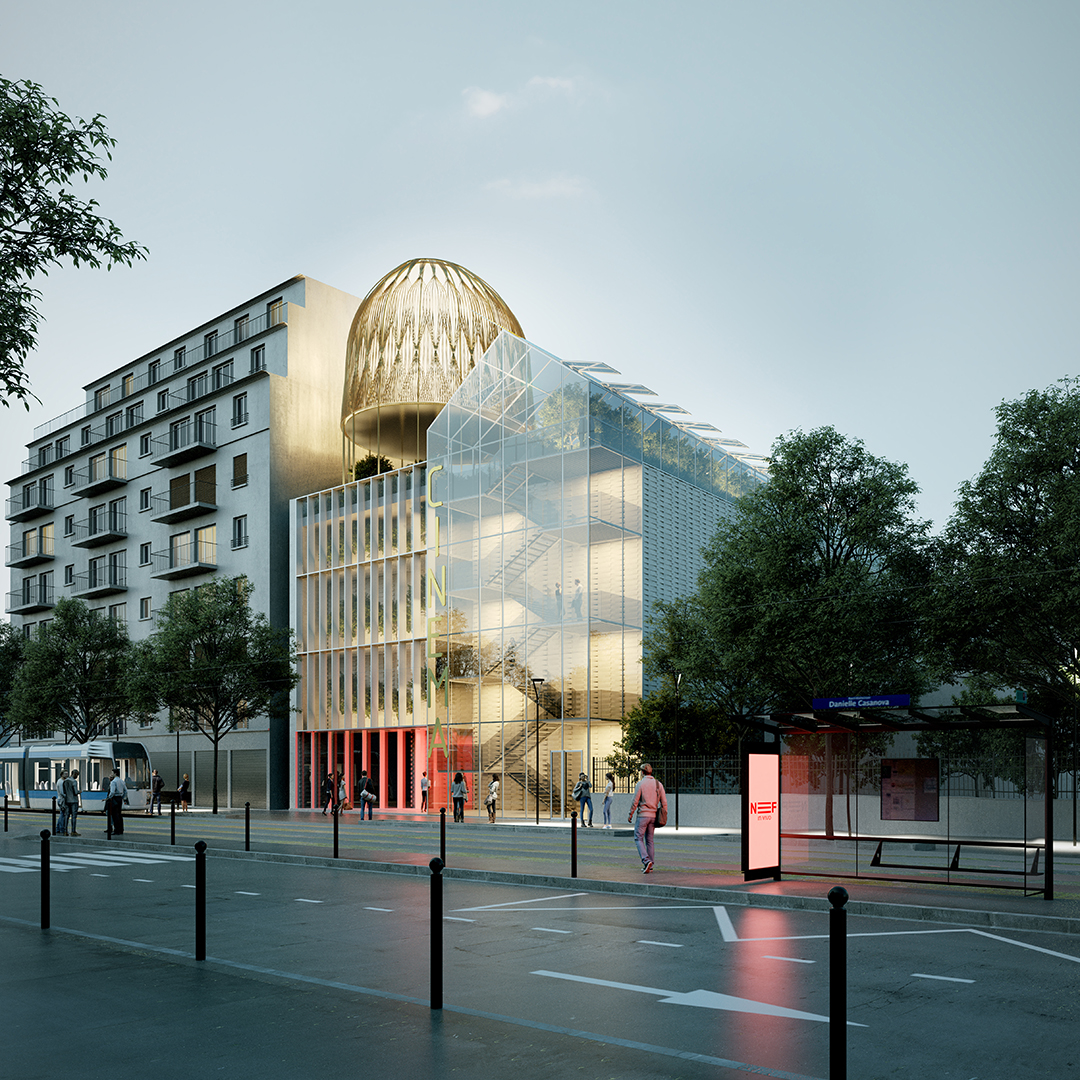 daring, innovative and
multi-generational
The ambition of the In Vivo project is to create a new living and animated place in Rueil-Malmaison, an attractive and innovative place, multigenerational, and supported by a daring, respectful and sustainable architecture.
The downtown cinema, with its increased capacity, both in terms of the number of seats and the number of rooms, will naturally attract the inhabitants of Rueil, bringing life and animation to Nef in Vivo, every day of the week.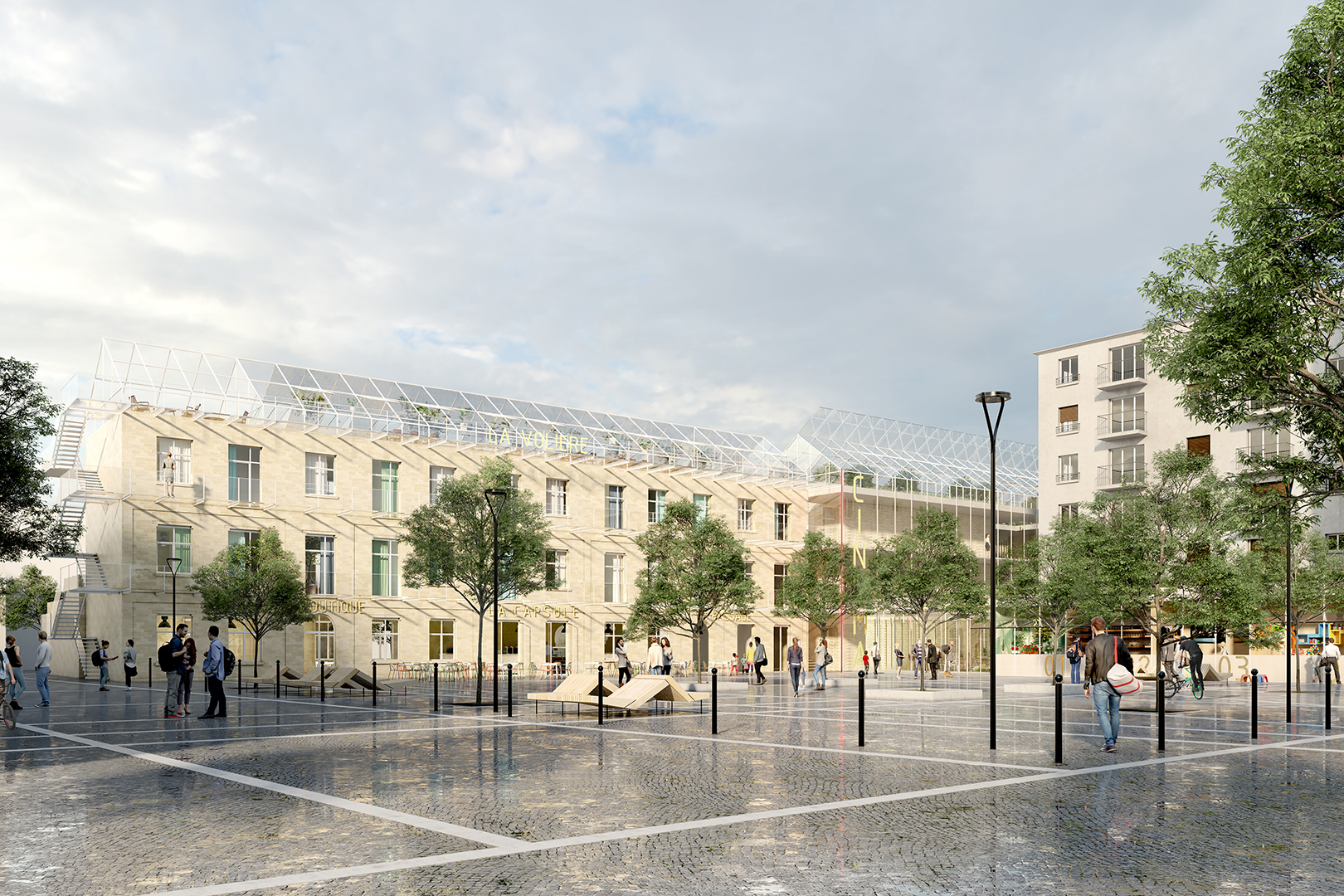 programmatic diversity
urban address
The third place, imagined by Sinny & Ooko, will host an innovative plural economy, combining organic shops, culture, services, catering, spaces for discussion and work, and will offer a surprising, atypical place, where functions and generations alike interact.
The existing building will be preserved and stretched as far as Avenue Paul Doumer, on which it will offer a signal, an invitation to enter the city center through the new urban link it will constitute.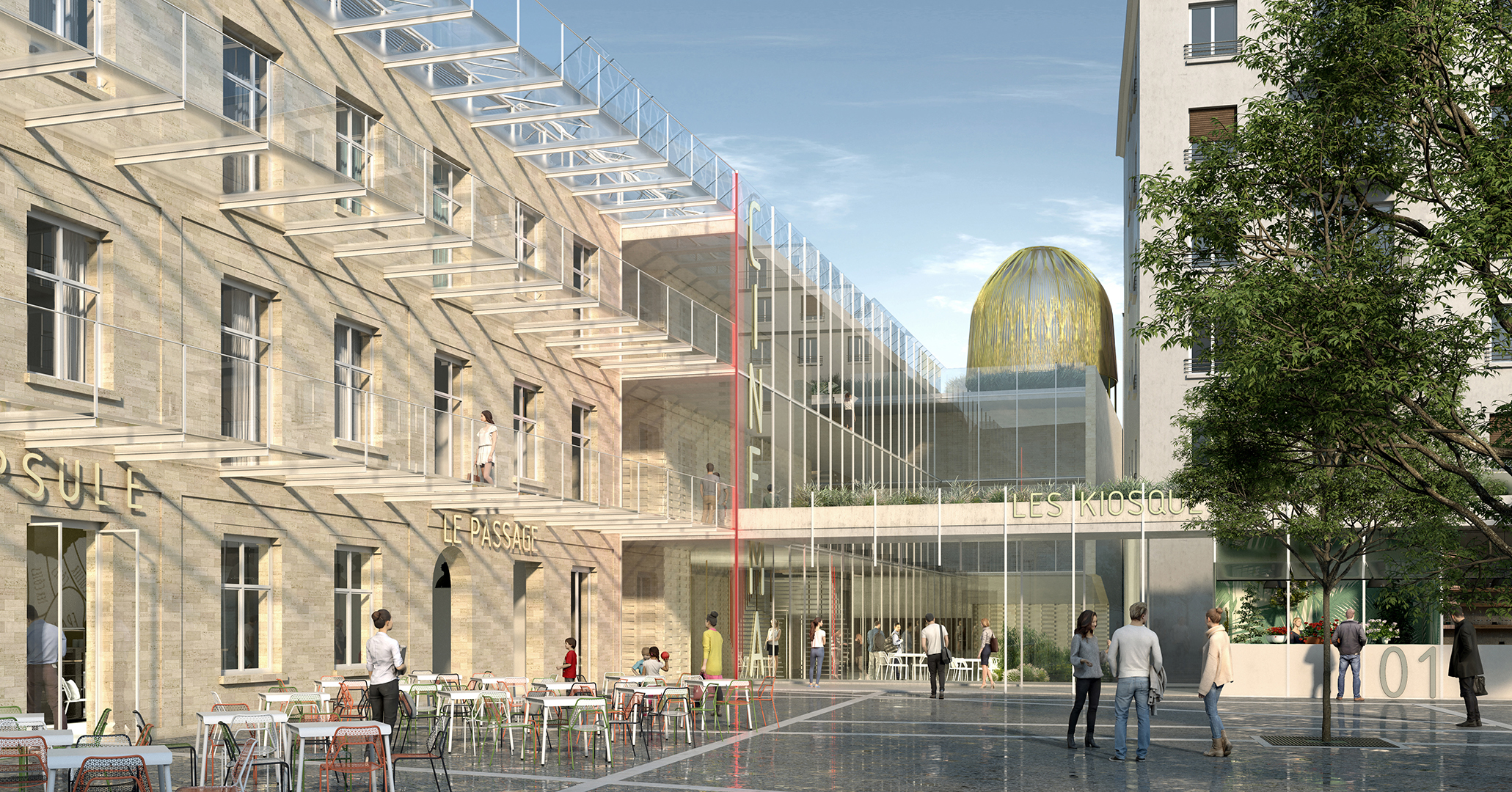 agriculture in the city
sustainable microeconomics
An agricultural farm on the roof of the building will offer a landscape with multiple functions: educational by involving students from Rueil schools, social with the cultivation of an associative garden, sustainable by reinstalling biodiversity in the city center, productive by promoting a short-circuit sustainable microeconomics and local consumption.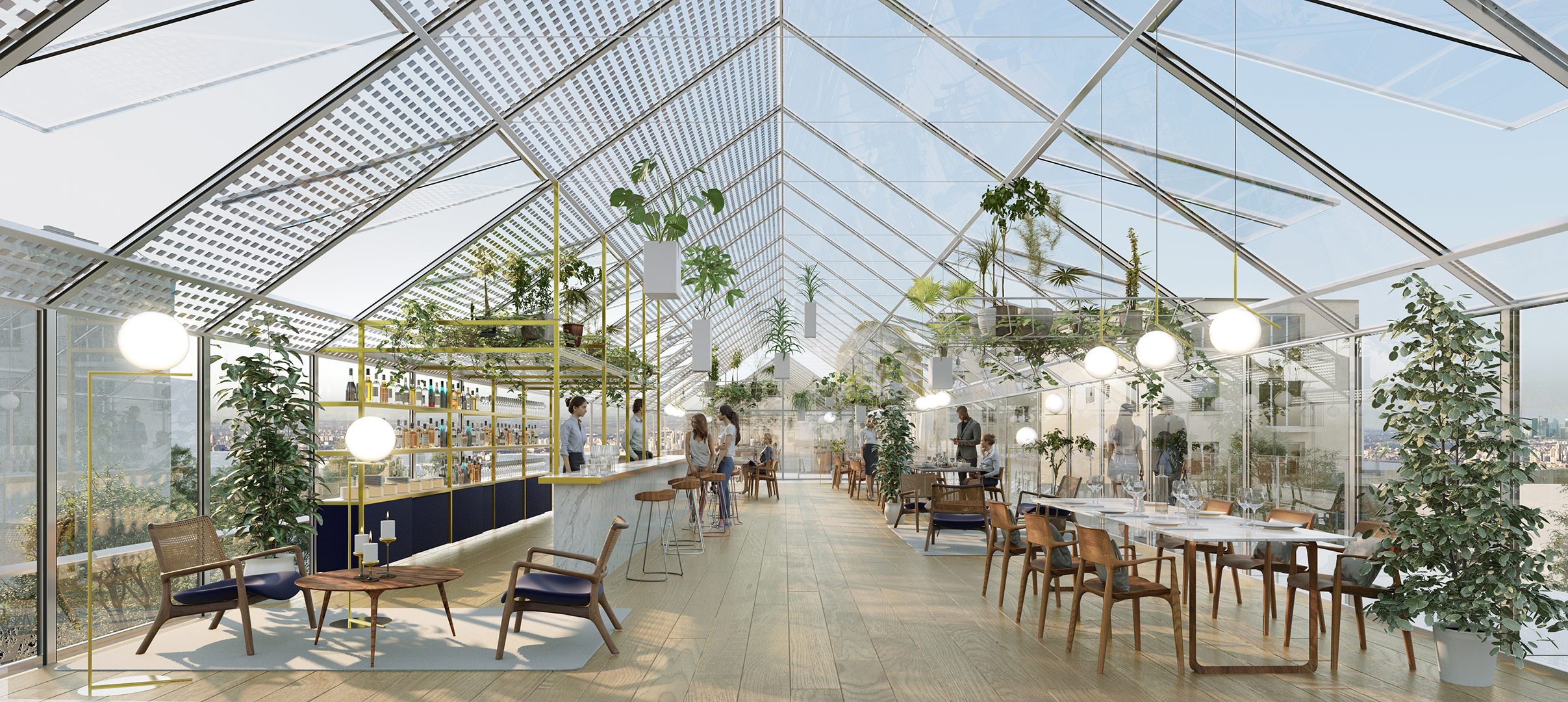 PROJECT TEAM
PROJECT MANAGER
Architect : ANMA
Landscape : Mugo
Environment : Nobatek
Lighting design : Luminocité
COMPETITION
Romain Brochard
Elise Glory
RESEARCH
Aimie Calvet
TEAM
Developer: Giboire
AMO, urban planning, commercial real estate : Convergence
Third place operator : La Koncepterie