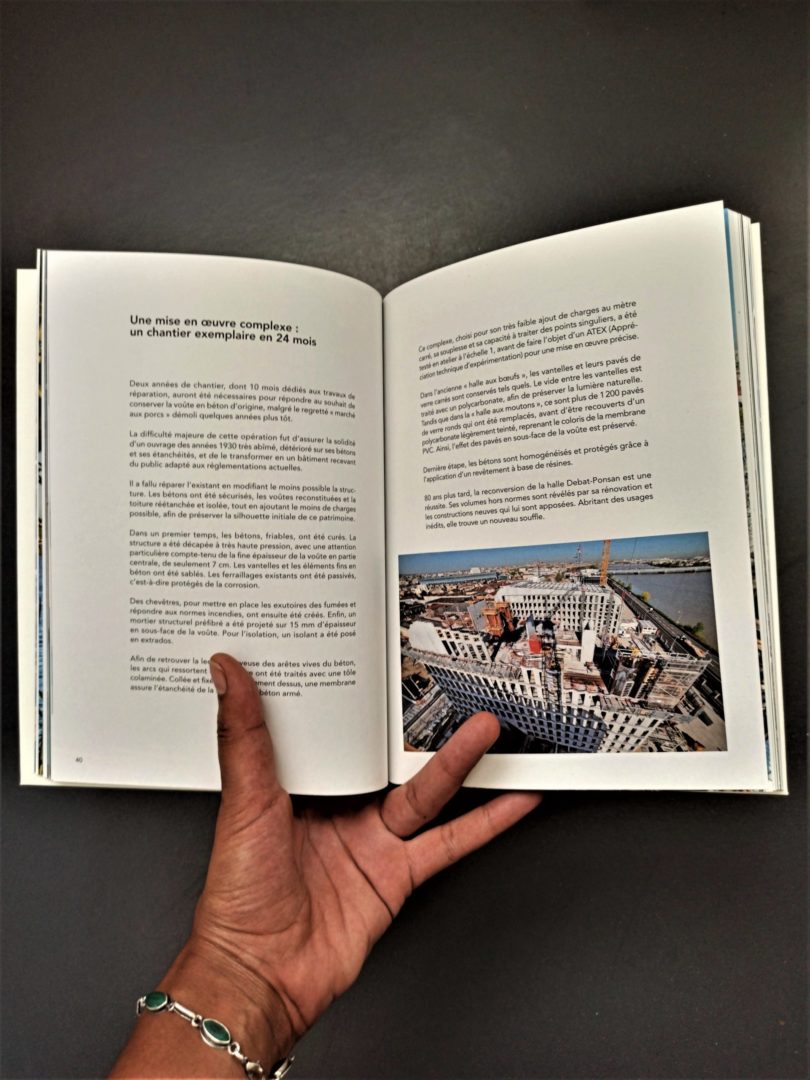 TO PRESERVE THE EXISTING TO EXTEND HISTORY
ANMA intervened on the right-of-way of the Halle Débat Ponsan (slaughterhouse hall) of which a third of the 275 m long was demolished. The first block concerns the renovation of the reinforced concrete enclosure de 1938. The second block concerns the construction of a mixed-use building.
Three buildings are arranged in a comb over the volume of the contemporary hall, reconstituted in continuity with the existing one. They reproduce the negative of the old vault and appear to float above. The orientation of the views towards the Garonne is treated by offering a pleated facade opening full height bays.
The surroundings, fully converted in terraces linked to the activity of the premises, are made in line with the arrangements of the adjoining public spaces.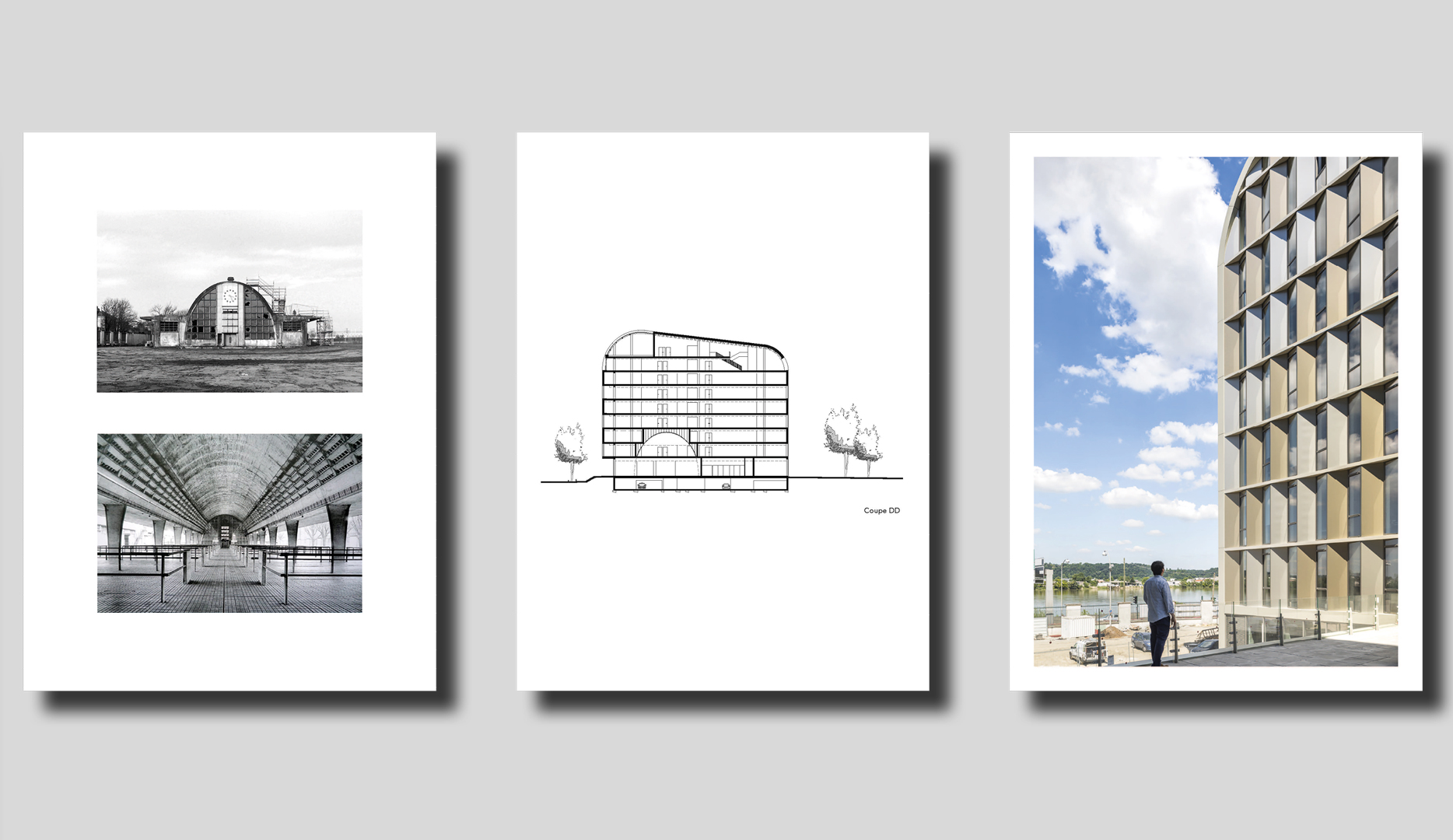 ANSWERING NEW PROBLEMS
Take stock of the transformation of the former slaughterhouses of the Debat-Ponsan hall in Bordeaux, delivered in 2018, in the dedicated edition.
"This place steeped in history and the aesthetics of its nave have led to imagine its rehabilitation and even its extension, even where it had been destroyed …"
Guillaume Ribay, Associate architect ANMA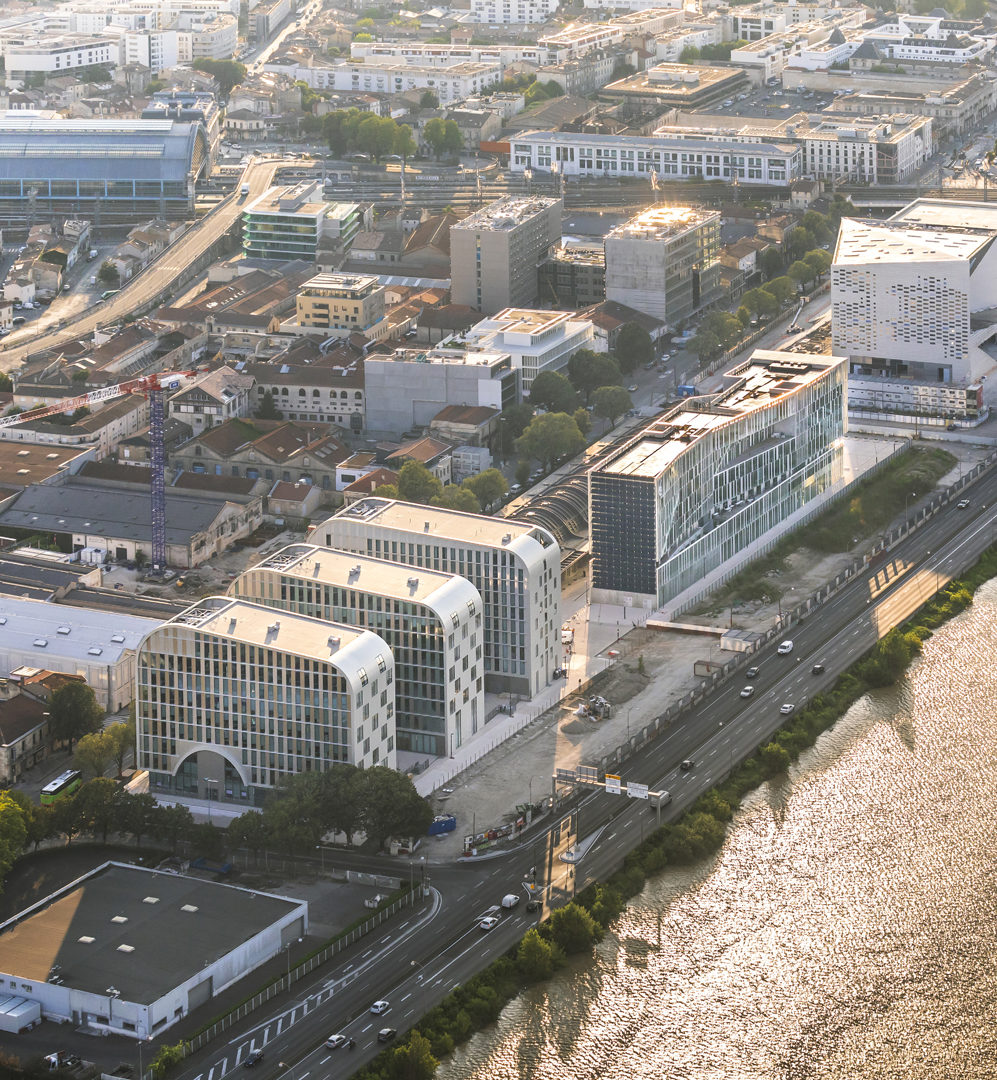 DETAILS
AUTHORS
ANMA
Amélie Luquain
Elisabeth Tran-Mignard
PUBLISHED BY
Archibooks
EDITING
French
2019
ISBN : 978-2-35733-512-7
108 pages
17 x 23 cm
PRICE 18 €