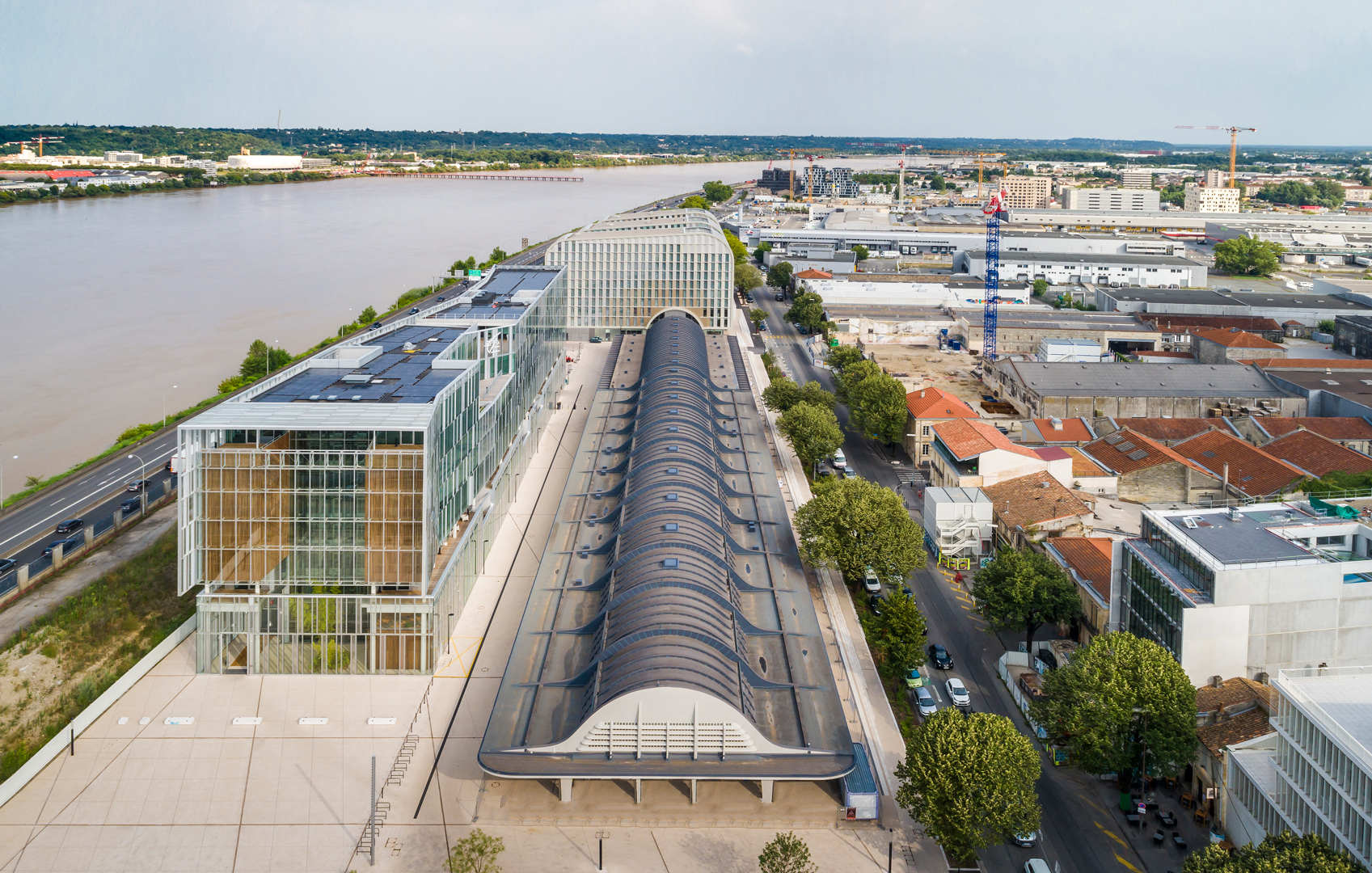 the Euratlantic Bordeaux dynamic

The Halle Boca is located on the edge of the Garonne, quai de Paludate, in the Bordeaux-Euratlantic National Interest Operation area.
It is part of the urban requalification of the Saint-Jean Belcier district aiming to create a large VIP public space – cycling, intermodality, pedestrian – uniting the different parts of the area, reclaiming the platforms and offering an attractive and varied program.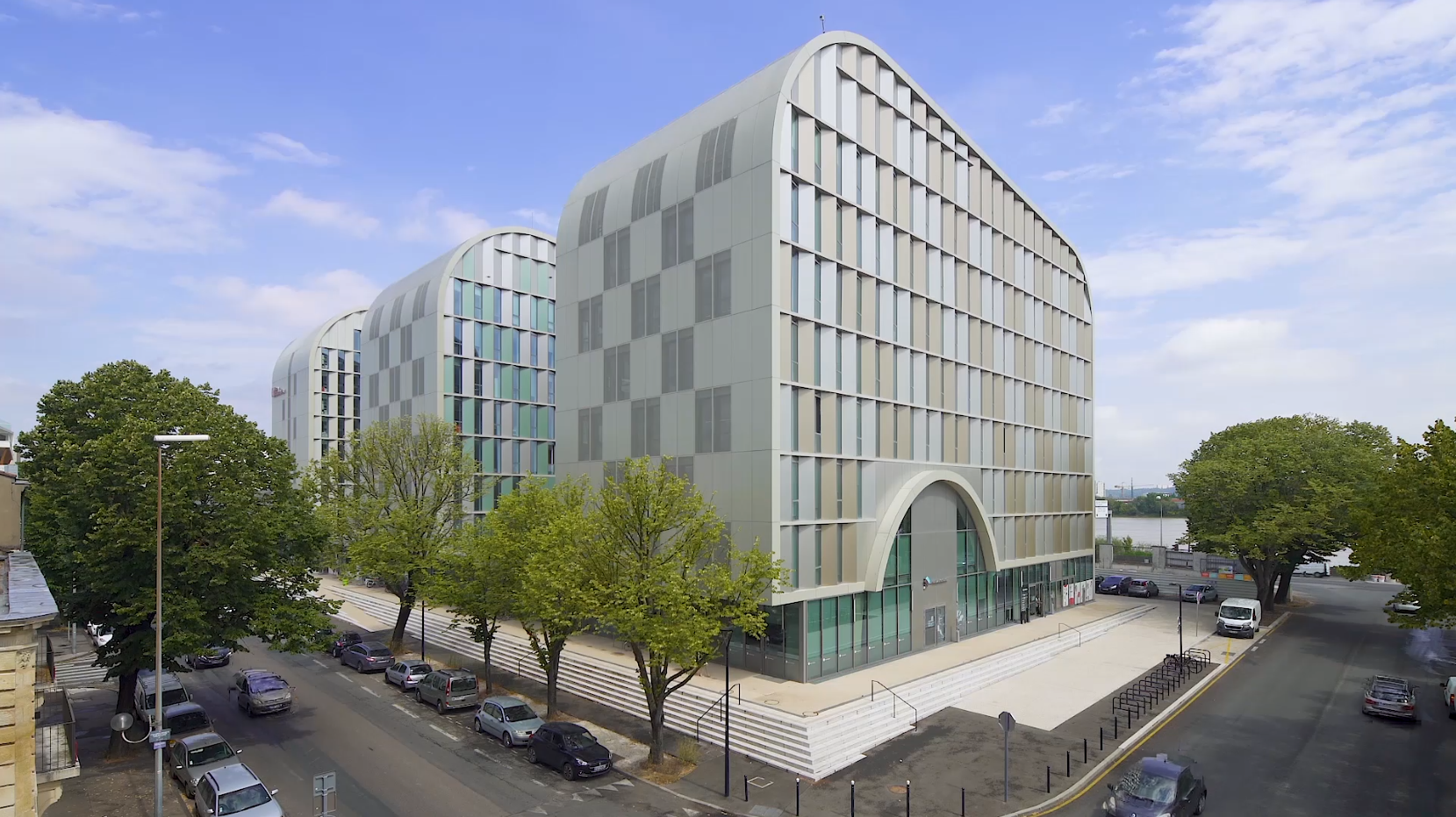 a heritage
reconversion
Dated 1938, this cattle market and former slaughterhouses of Bordeaux presents, through its elegance and history, a heritage value to which it was a point of giving a second life.
The project proposes its rehabilitation but also its extension in order to recover the missing 275m of length, destroyed by a fire in 1998 and the addition of three perpendicular volumes in R + 8 above.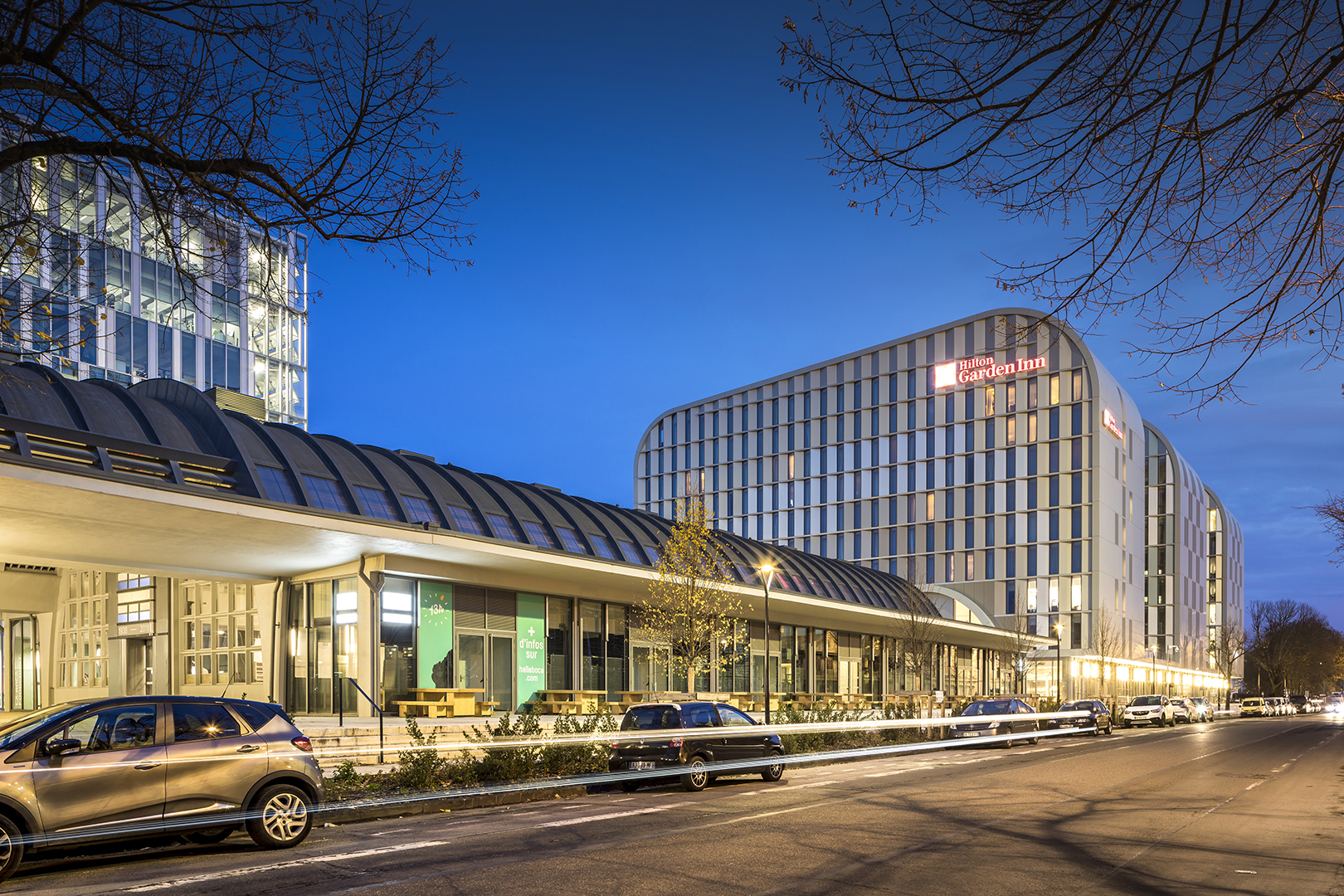 extending the vault
Prestressed concrete
In order to preserve its identity and offer it as much light as possible, ANMA engages in watchmaking work halfway between architecture and engineering. The technical aspect mailny is at stake: not to weigh down the fine concrete structure by waterproofing it and to manage to bring light through the doors and the glass blocks.
In the historical hall, the volumetry and endless perspective of the hall are preserved regardless of the addition of a central mezzanine. On the new part, no complex shapes but simple slices in light facades.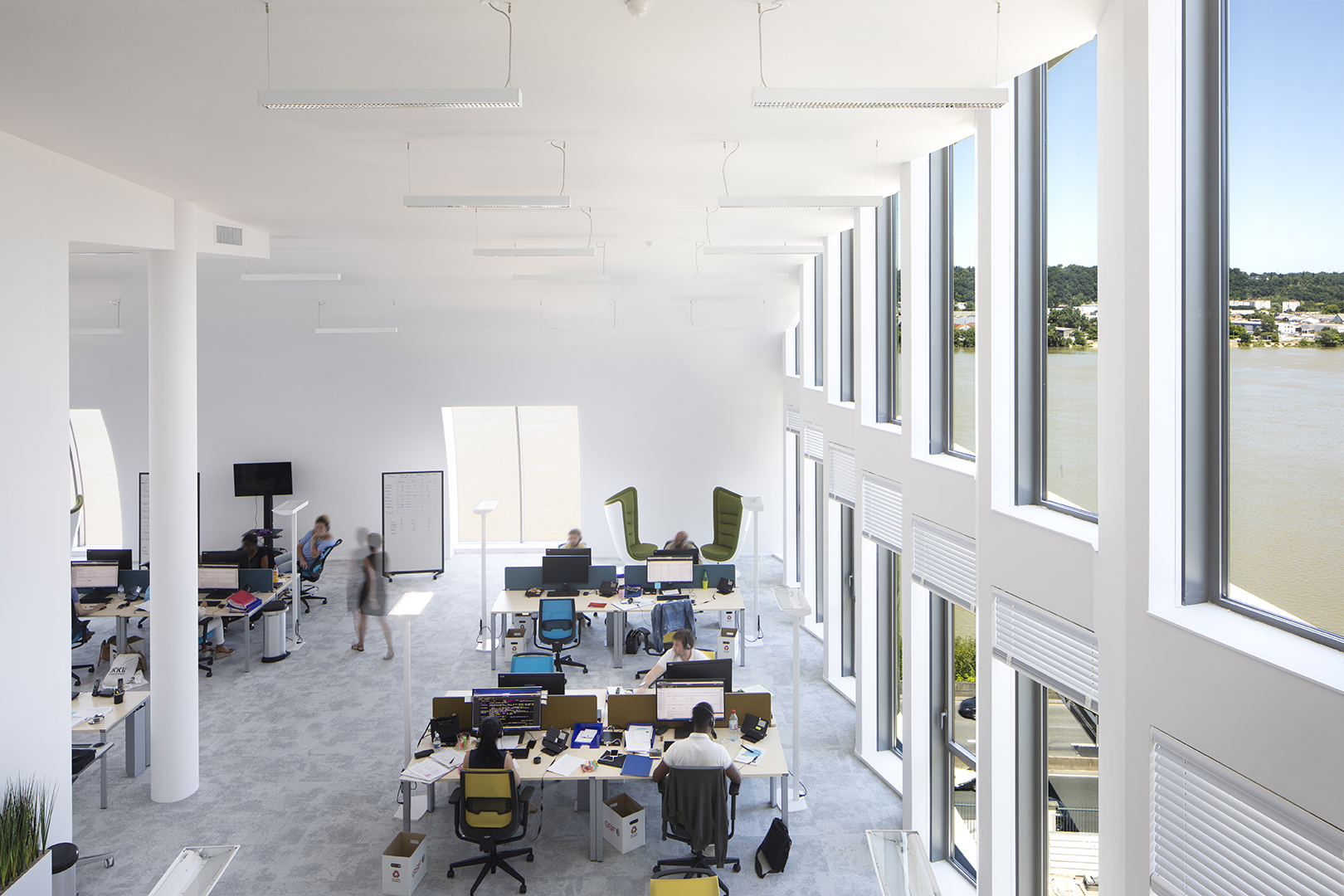 shops
, offices and hotel
If the life of a neighborhood involves programmatic diversity, then it must be found right down to the scale of the building. Thus, the Halle Boca offers ground floors for commercial and service activities, a hotel offering and two office volumes.
The layout of the tertiary parts respects the principles of the New Way of Working: natural light and an unobstructed view for all offices, sequenced open spaces, generous circulation spaces, alternating open and intimate spaces …
The surroundings, entirely fitted out in terraces, are madeto match the design of the adjoining public spaces.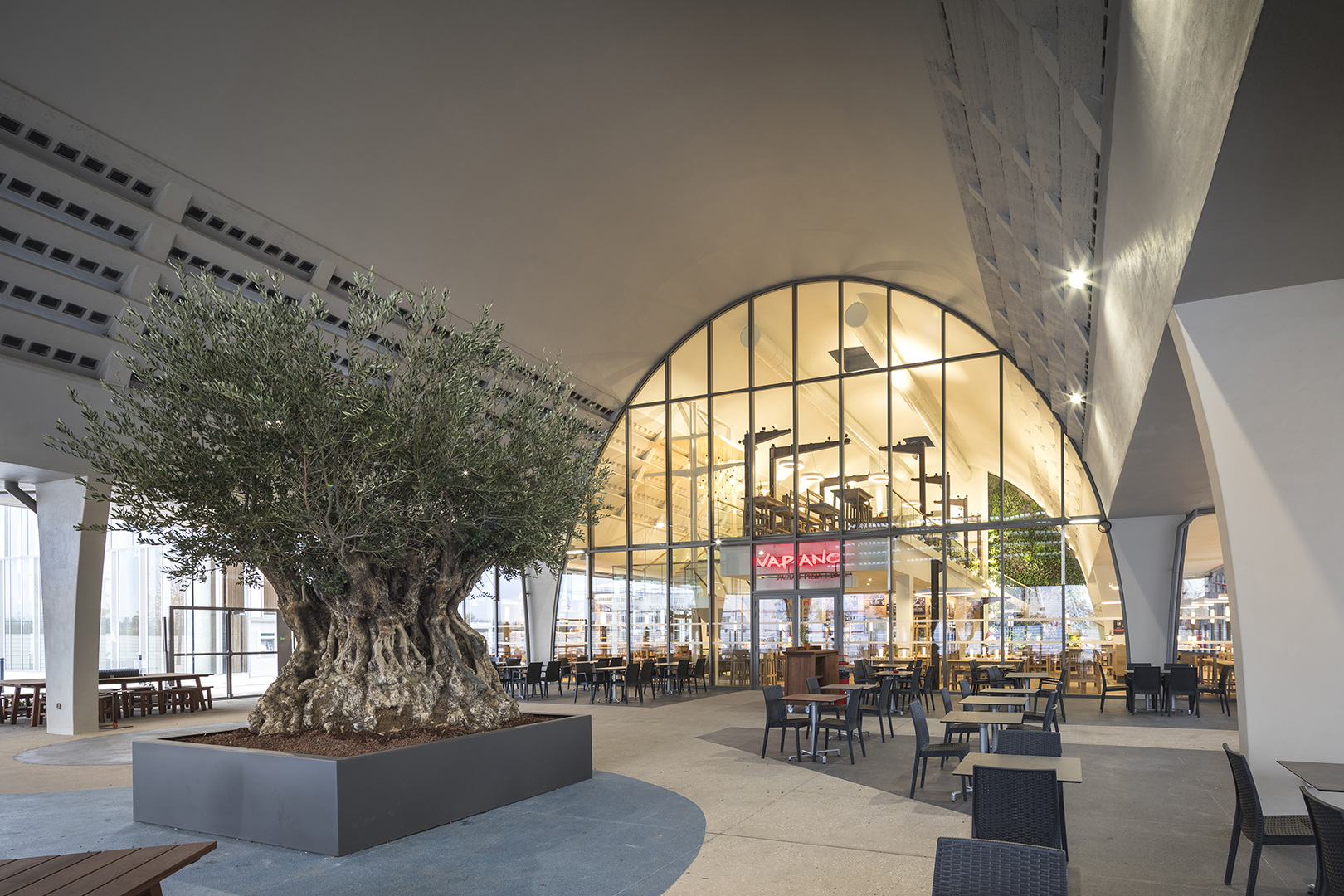 PROJECT TEAM
PROJECT MANAGER
Architect : ANMA
Structure, economy : Eiffage Construction
HQE : Vivalto
COMPETITION
Jean-Pierre Buisson, Elsa Briot
RESEARCH
Jean-Pierre Buisson, Elsa Briot, Philippine d'Avout
Christian Koch, Alexandre Ory, Lou Augier
CONSTRUCTION SITE
Bruno Isambert
CONTRACTOR
Eiffage Construction