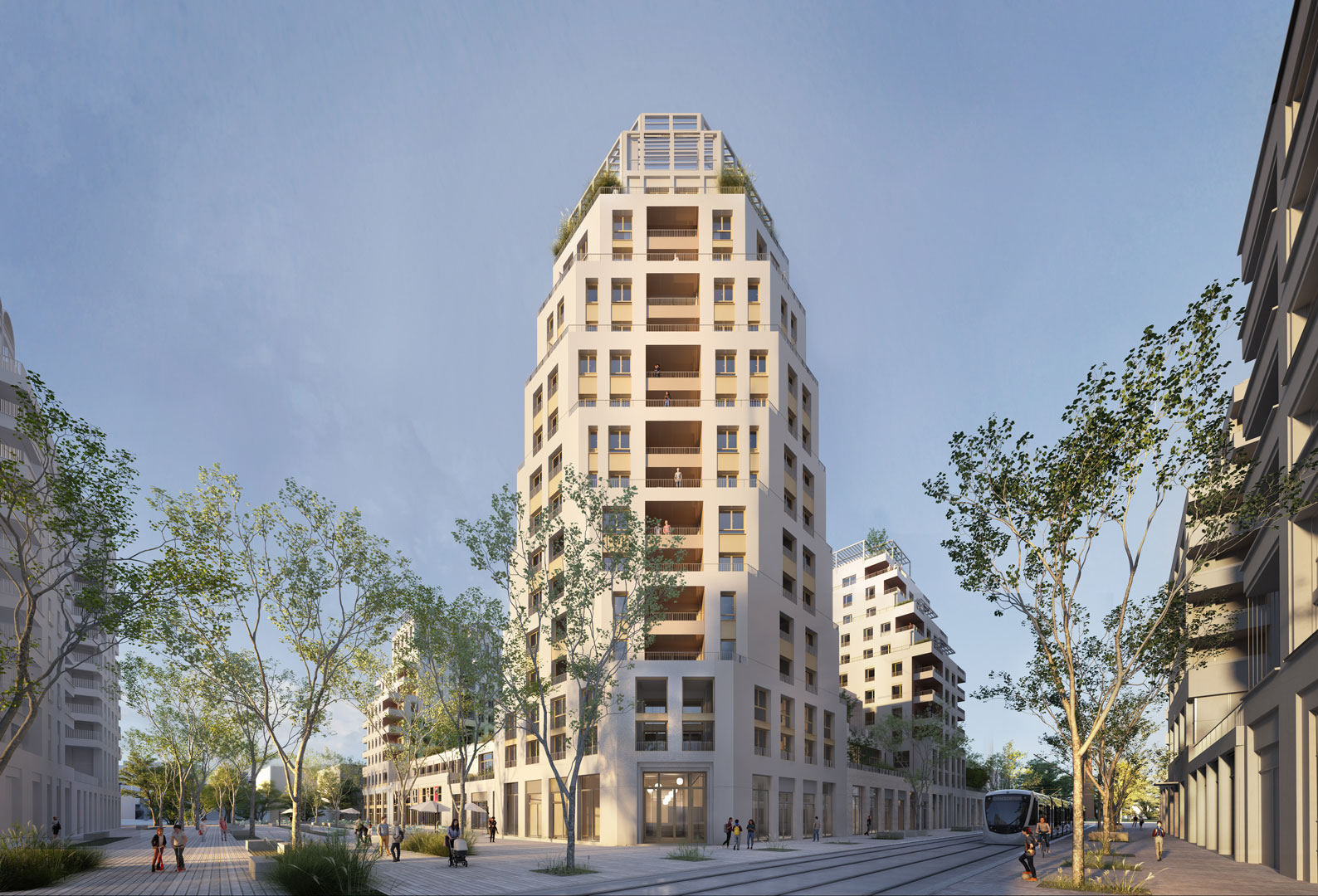 rhythmic repair
mixed programming
On the joint devlelopment zone des Gratte-Ciel in Villeurbanne, where ANMA has officiated as an urban planner since 2019, the agency is also the coordinating architect of a macro-lot and project manager associated with the DND and FAY agencies.
Along its entire belt, the macro-lot has an active ground floor – cinema, youth centre, shops, car park, urban logistics space – from which rise 6 residential towers. These emergences built with alternating topography preserve a coherent full-empty rhythm over the whole of the new Gratte-Ciel Center Ville district. ANMA designs three of the buildings of the macro-lot: the so-called "signal" tower, octagonal with 15 floors, a second on 10 levels and several houses in free accession.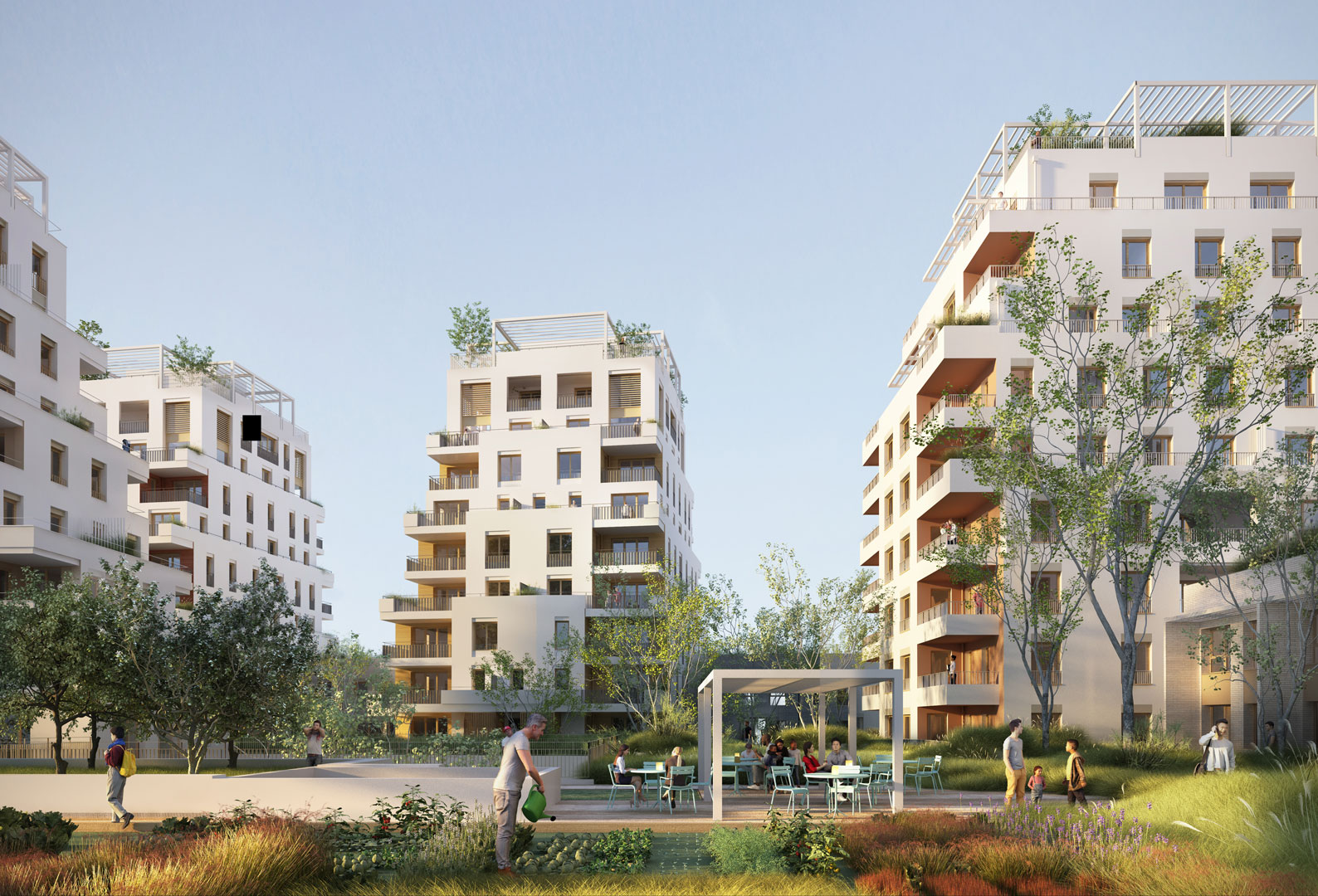 a heart of the block
driven by nature
Private and shared landscaped spaces are found at all levels of the project. In the heart of the block, a patio planted with trees in an English courtyard, in the middle of the ground, plays the role of a skylight for the ground floor and basement. All around, the project declines an abundant vegetation: meadow on slab of 80 centimeters of earth, private or wild gardens, orchard, vegetable gardens… These spaces bring biodiversity to the city and are also vectors for social and cultural activities. Market gardens, for example, allow residents privileged access to urban agriculture, as responses to growing concerns about a return to the land.
Technical solutions to reduce the carbon footprint of the project are implemented and under study: recovery of rainwater for watering green spaces, ATEX in progress for the construction of non-load-bearing wooden facades with biosourced insulation. .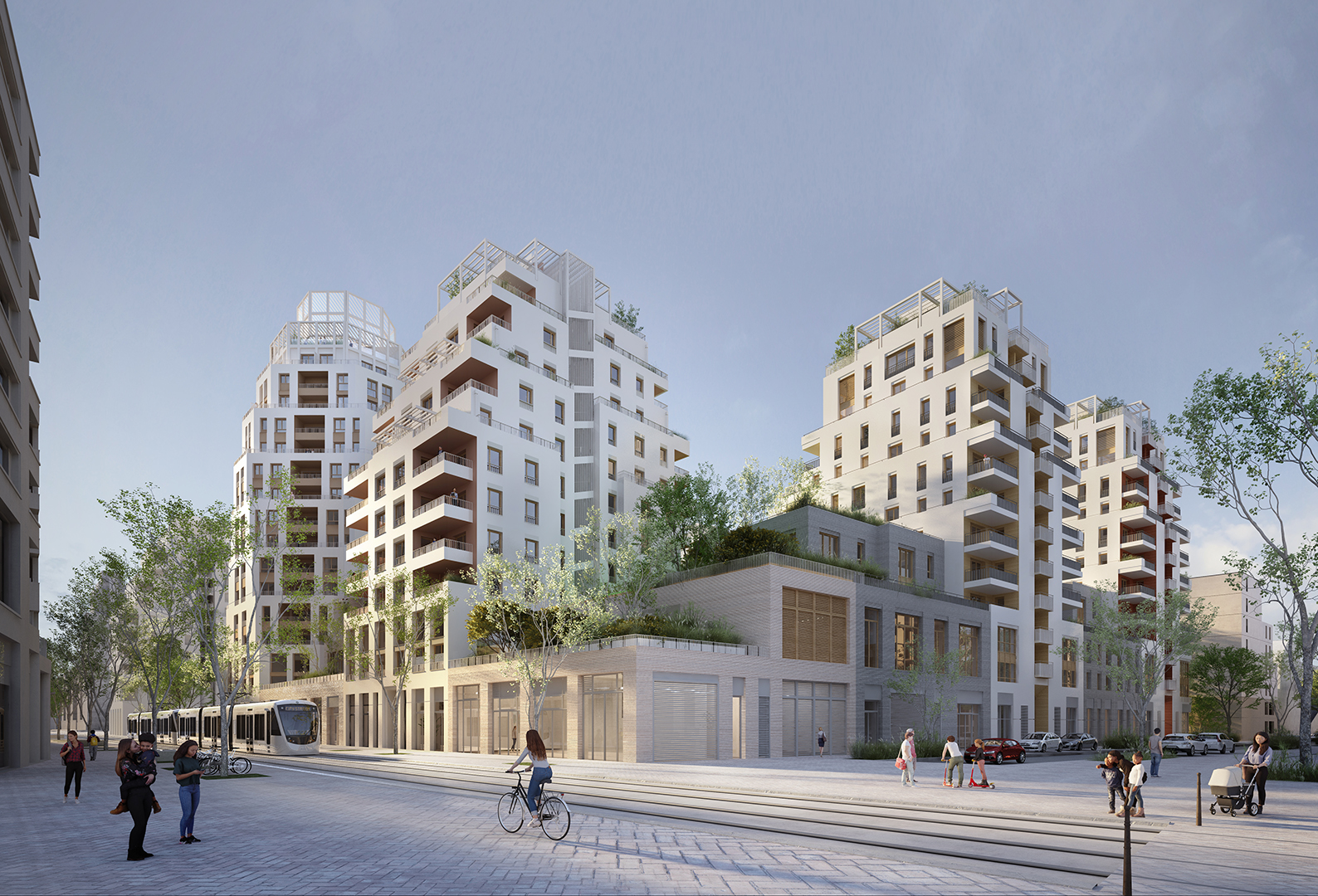 inhabit the facade
comfort of use
ANMA applies the quality criteria for housing in dense urban centres: the volumetric finesse of the buildings makes it possible to maximize the number of through apartments and the progressive épannelages distribute private outdoor spaces to the greatest number of them. At the same time, the agency is investing in the theme of the 5th facade : all the roofs are laid out as shared terraces. The buildings of the block are thus designed to be inhabited up to all their facades and offer a dynamic life to the district.
The studies carried out during the urban design workshops have made it possible to push the sliders of the quality of use very high. Natural light is diffused at all levels of the project into the common areas. Their generous volumes and ease of access encourage everyone to adopt a more civic-minded approach, particularly in terms of waste management.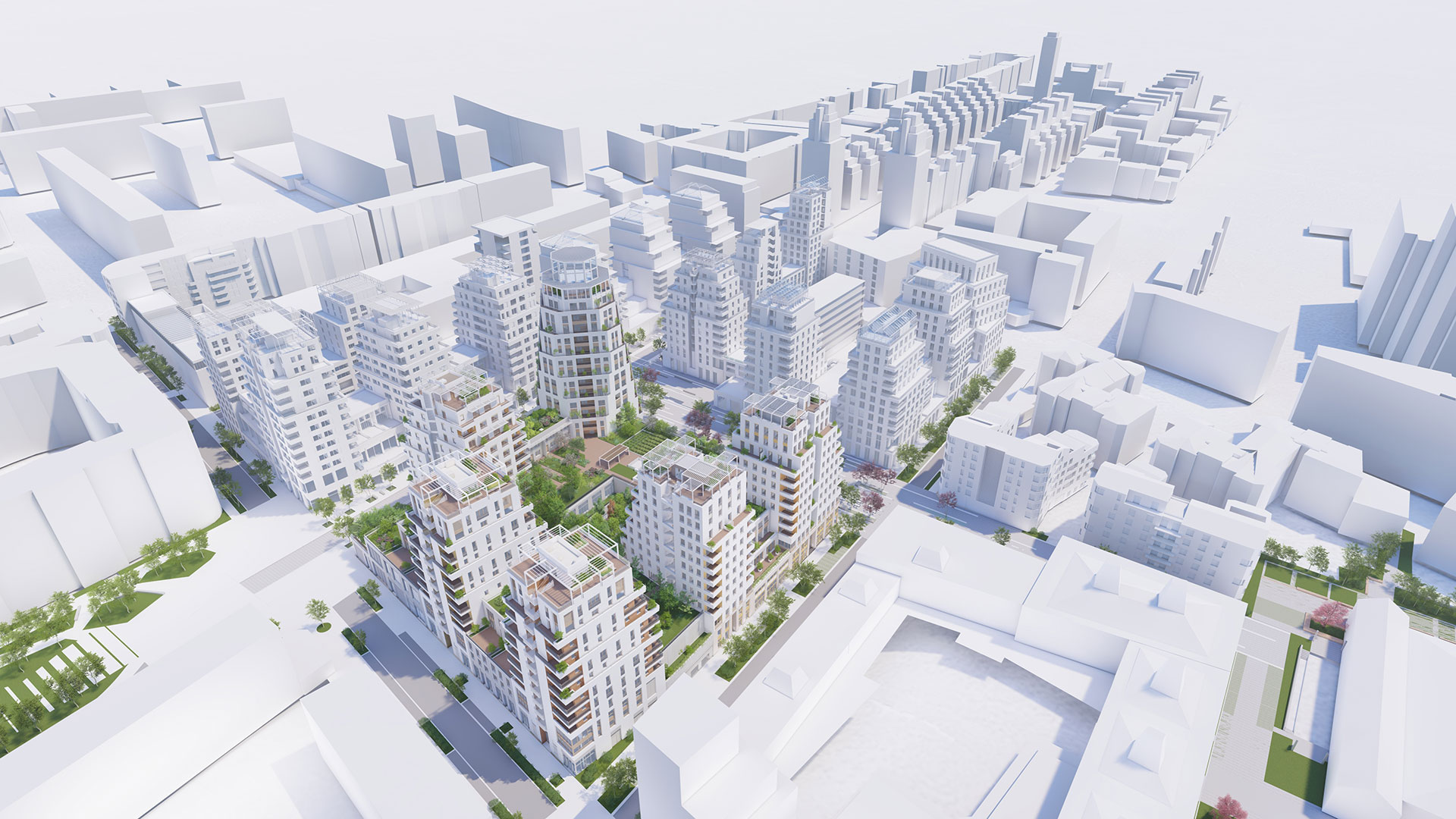 PROJECT TEAM
PROJECT MANAGEMENT
Coordination : ANMA
Architects : ANMA, DND, FAY
STUDIES
Juliette Moreau, Fernanda Bernava
DESIGN OFFICES
Landscape: Le Ciel par-dessus le toit, La Ville Verte, Graphyte
Structure, economy : Iliade Ingénierie
Fluid : Katene
Environment : Milieu Studio
Acoustic : Lasa
Control office : Qualiconsult