reconvert industrial heritage
Located between the centers of Clermont and Montferrand, close to the tramway and the train station, the former Cataroux industrial site is the ideal place to offer a virtuous density and create a new part of town. The conversion of one of the halls (O23) and its surroundings over 4 hectares marks the starting point of an operation comprising ten other buildings on the 50 hectares of the Cataroux site.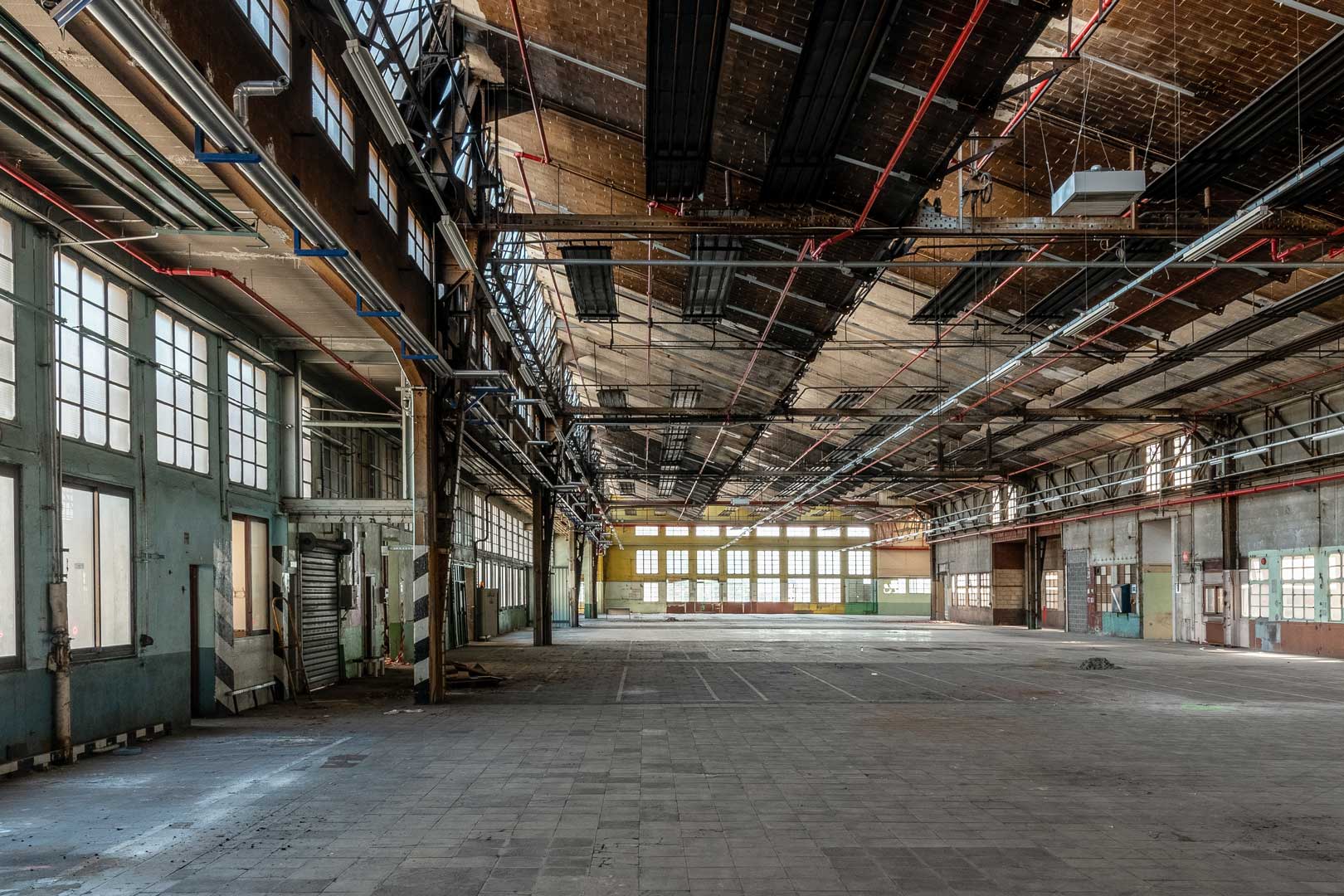 mixed programmingunder shed
The old tire factory is a symbol of Clermont's industrial past. Its reconversion therefore aims to preserve the old hall while giving it a new identity. The grid on the facade and the lattice post-beam structure surmounted by sheds are thus preserved to accommodate a mixed program of 33,300 m²: a 360 spots car park integrated into the building, individual duplex houses with gardens on the south facade, activities within the hall and housing emerging from the structural framework of the building.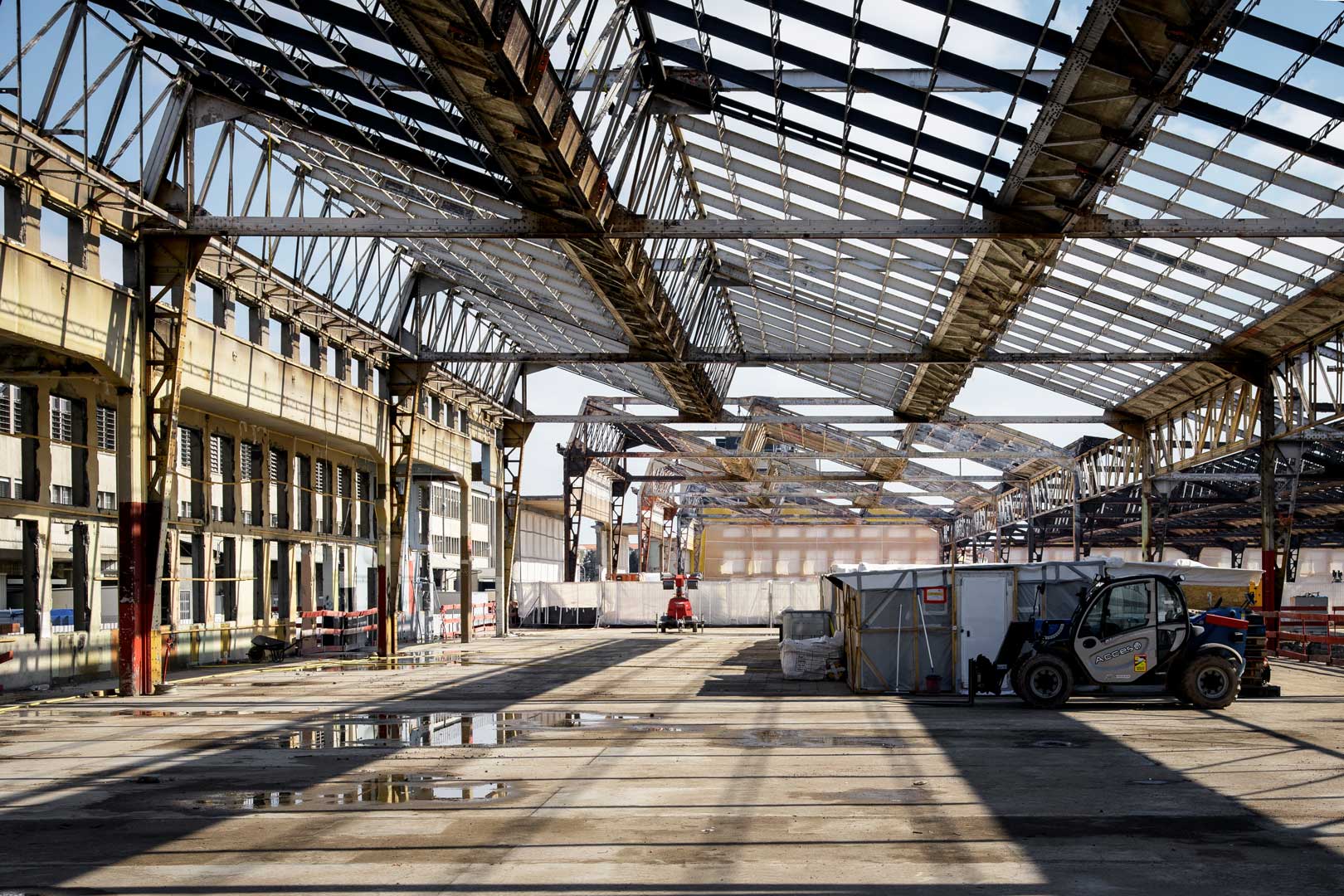 revitalizing the site a new cataroux
The project is part of a global and long-term vision of the entire Cataroux site, revitalized by green continuity following the modernization of the Tiretaine. These ambitions drove the development of the block:
pedestrian forecourt at the site entrance to the northwest, open to the city,
establishment of public facilities and an establishment which can receive the public (ERP) capable of attracting a large audience,
reversibility of access to housing to the north of the plot in anticipation of the future park.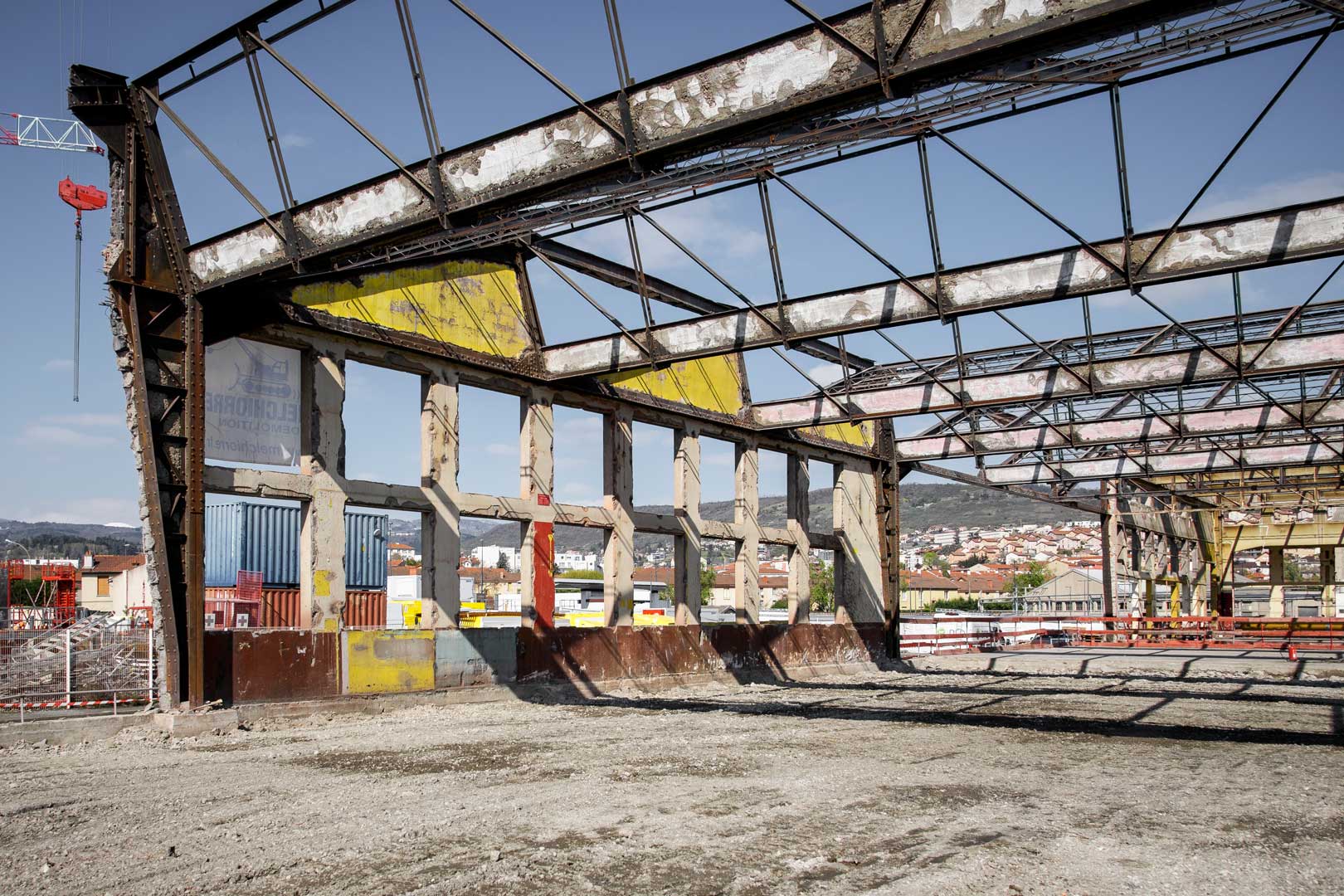 PROJECT TEAM
PROJECT MANAGEMENT
ANMA Architect
AMO : Quartus Ingénierie
Structure: Batiserf
Fluides : Louis Choulet Ingénierie
Acoustic : Salto Ingénierie
VRD : Ingerop
Environmental : Socotec HSE
Technical assistance : A2CB
RESEARCH
Giovanni Scandola
Timothée Kazmierczak
Camille Pastier
Caroline Marvaud
Maxime Durif
Pierre Chavalle