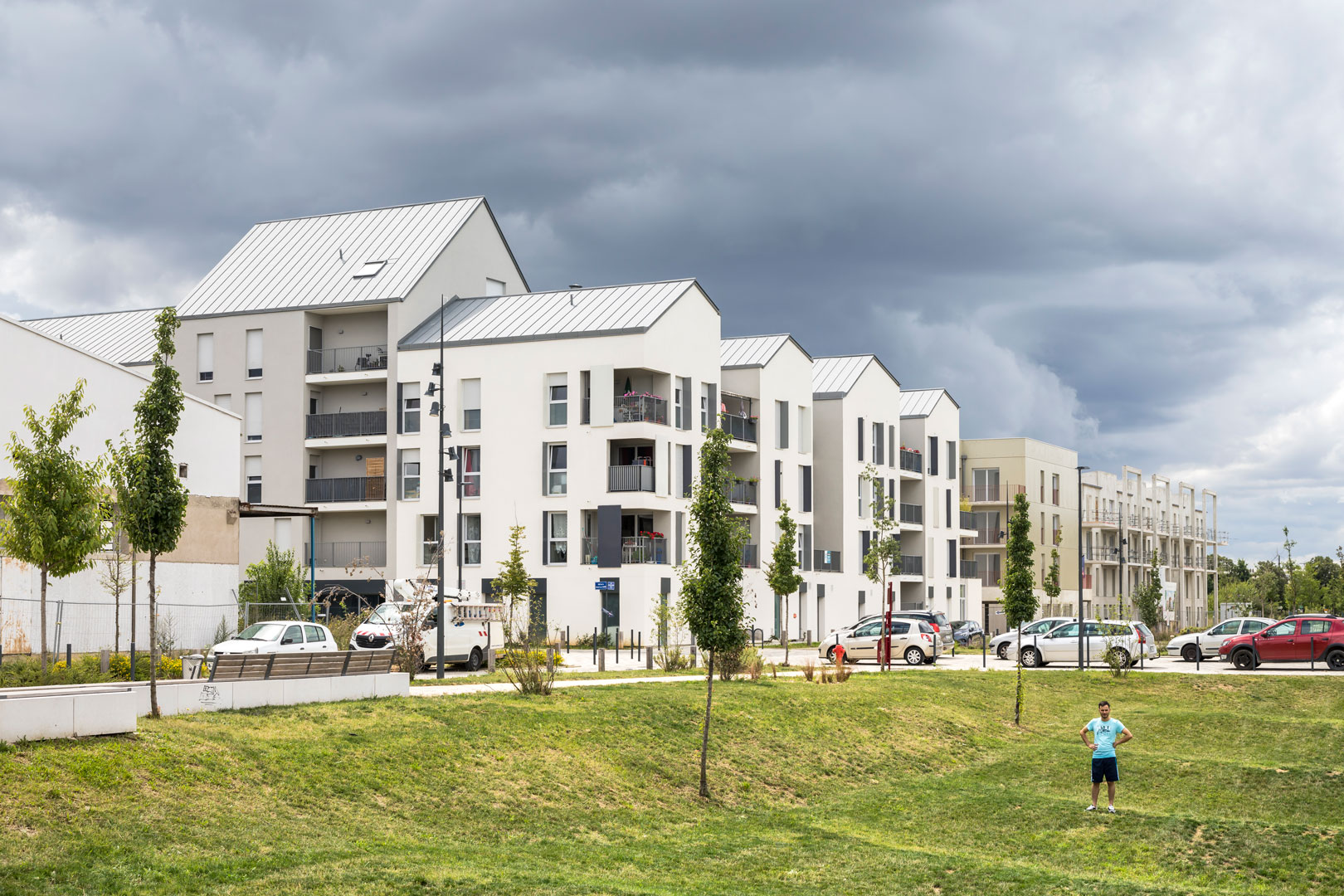 an outstanding neighborhood ecologically wise
The Grand-Est district aims to translate the urban and environmental ambition of the city of Dijon and Dijon Métropole. It is located at the south-eastern entrance to the city and includes the sites of the Mont-Blanc 1 and Mont-Blanc 2 projects, located around the A39 interchange and the N274 ring road, and the Ecocité Jardin des Maraîchers, located further west, on the site of the former slaughterhouses.
The Ecocité des Maraîchers, with an area of around 19 hectares, will be the first achievement in the Grand Est region. It presents itself as a contemporary garden city, ecologically flawless and respectful of its past as a market gardening area.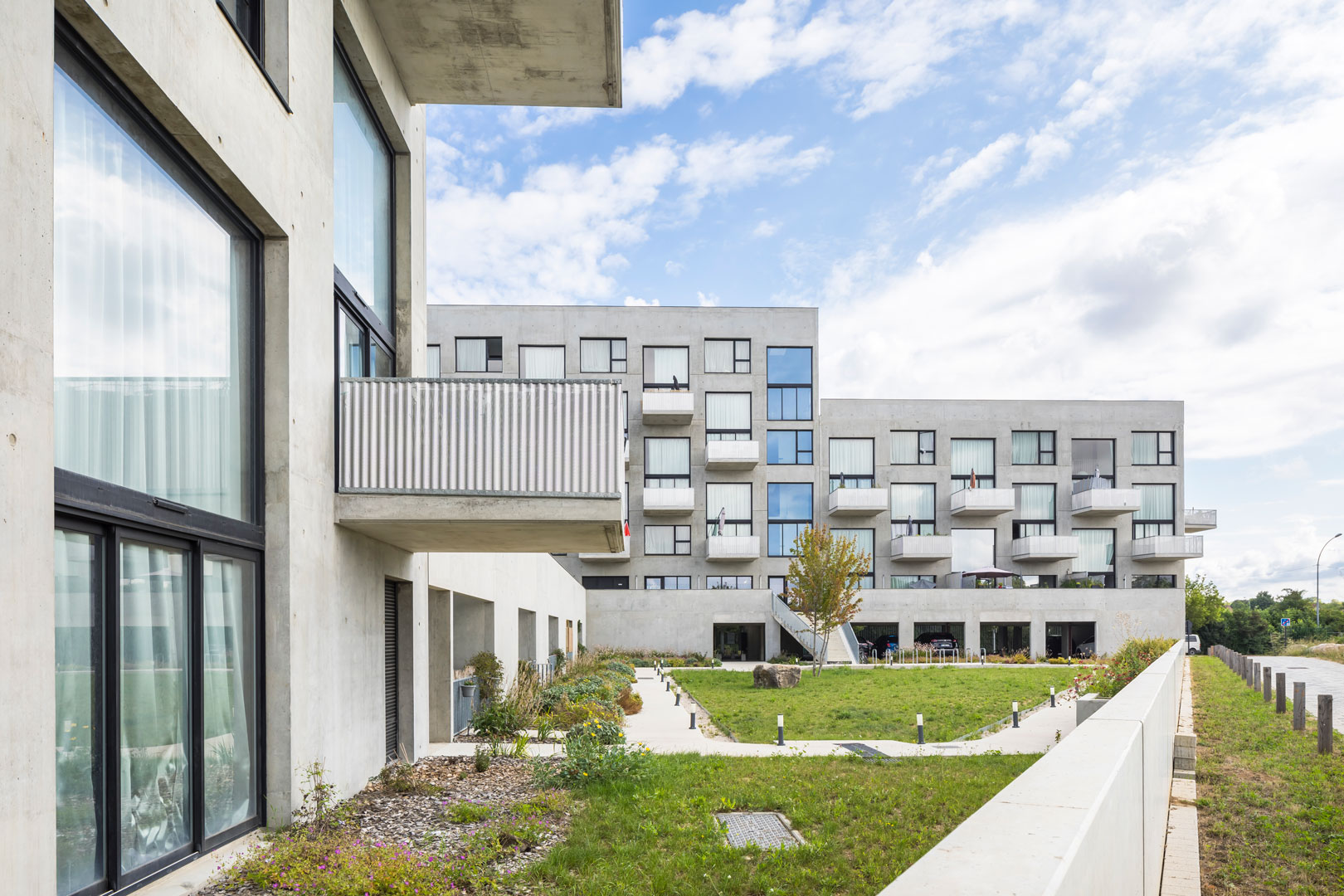 public transportation
and gentle mobility
For a sustainable city and an eco-district to be able to offer alternative modes of transport, public transportation must be strengthened through a proactive and incentive-based strategy.
Two tram lines are under construction in the city of Dijon: tram A which serves the North and the Great South territory, tram B which leaves from the center and serves the East. On the latter, the "Campus" station closest to the ecodistrict is located between 15 and 20 minutes on foot. The urban development will make it possible to walk or cycle from the city center to the south-eastern entrance of the city, via gentle connections.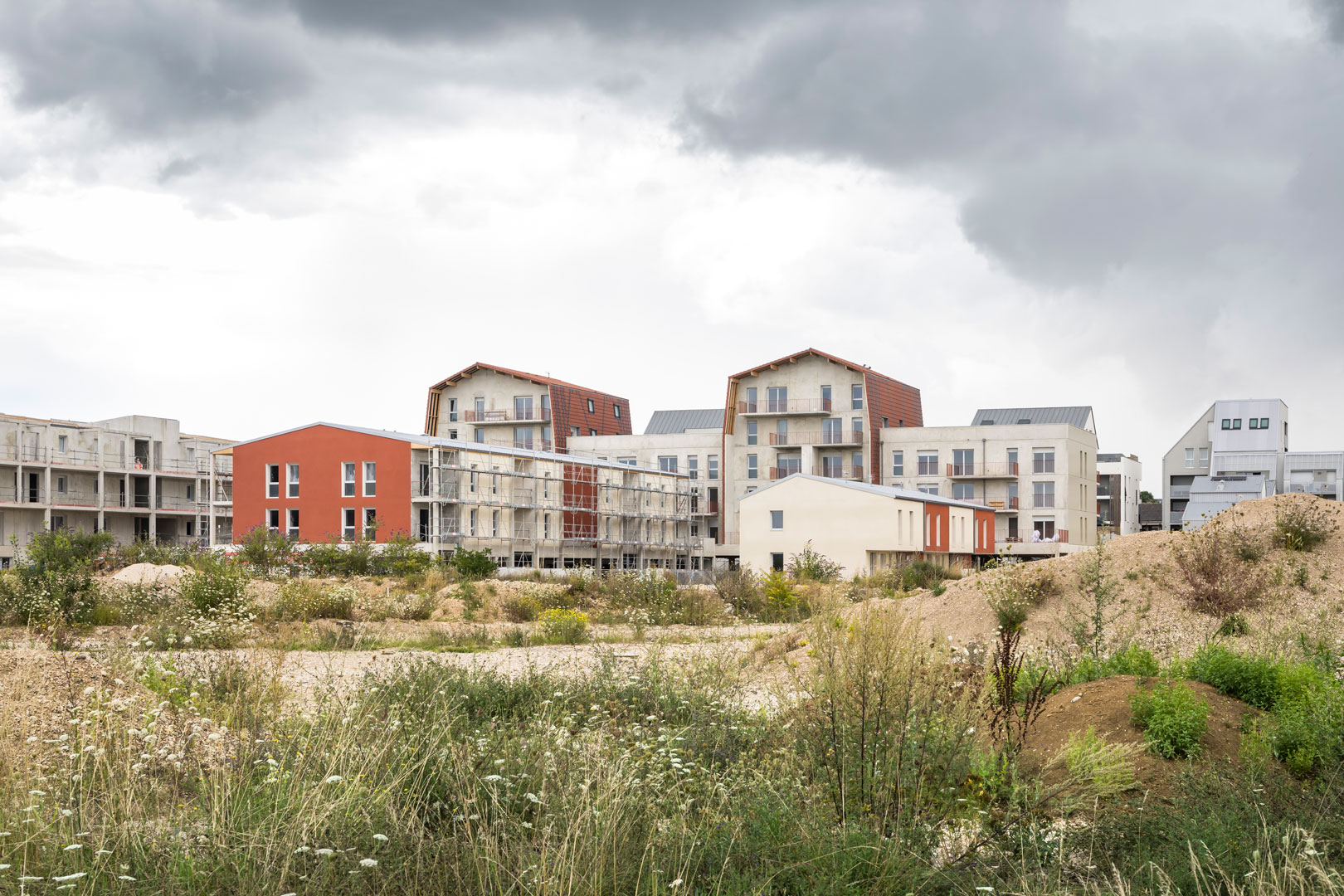 alleys promoting exchanges and links
The district remains accessible to cars, but the treatment of the tracks and their size limitates the impact of the automobile presence. The neighborhood mesh in soft modes is completed by alleys that crisscross between the blocks in a north-south direction. These spaces often occupied by residents become shared places, extensions of living spaces, opportunities for exchanges and social ties.
From an environmental point of view, most of the water will be infiltrated directly into the ground, channeled to the central park through landscaped valleys, or collected directly in these very valleys. Established along mixed routes and alleys, they enhance the stroll by their landscape quality.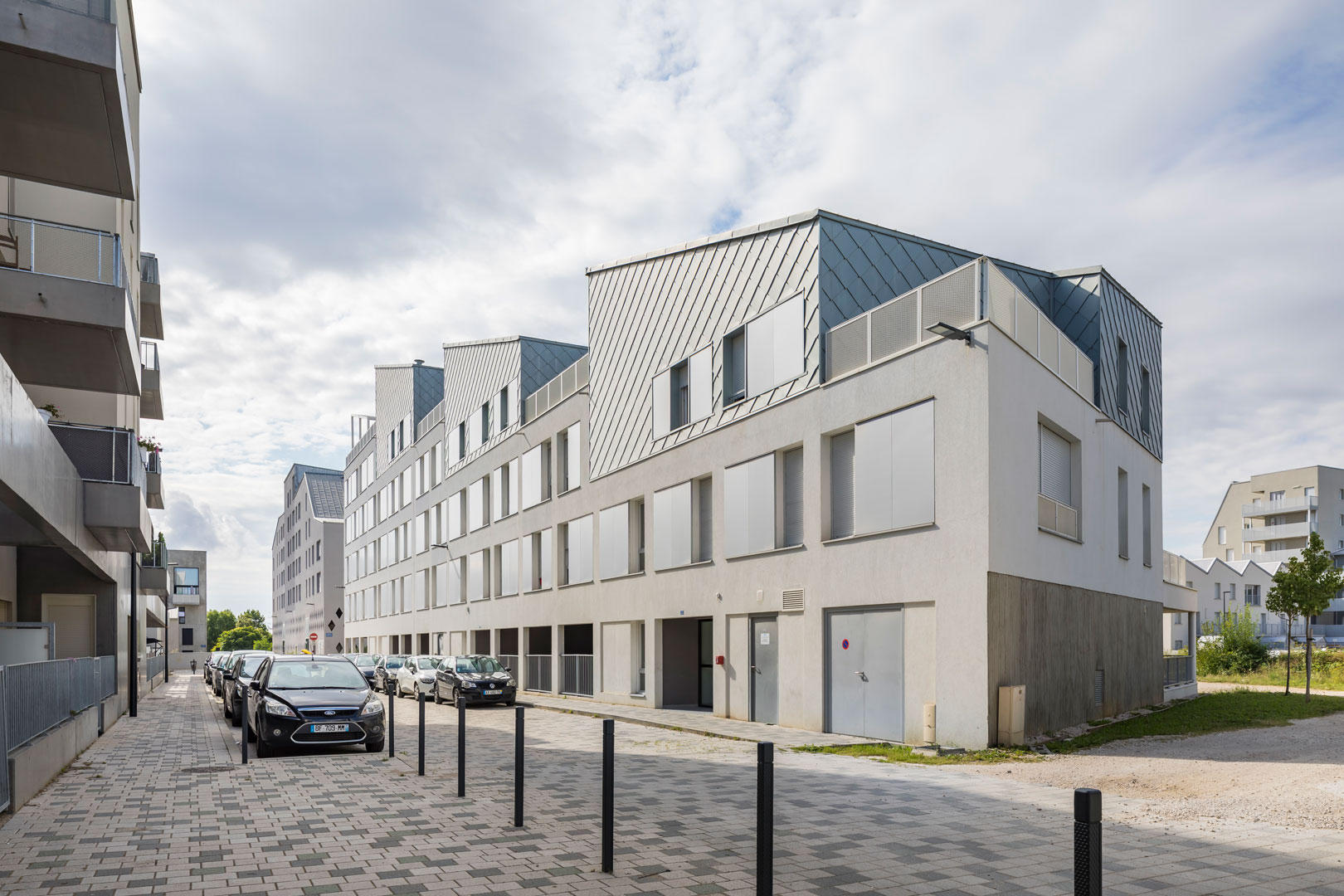 programmatic mix and high quality of use
The objective of the development project is to set the housing in line with a bioclimatic design. A connection to the heating network, created by Dijon Métropole, is also privileged. All materials resulting from the demolition of existing buildings are reused as much as possible to construct the pavement structures. Selective sorting is also implemented with easy access to storage spaces.
The Ecocité Jardin des Maraîchers project implement a sharing of space, as opposed to a closed residence. Shared spaces, a programmatic, social and generational diversity, and living spaces advocating High Quality of Use (HQU), are offered there, either at the level of the district or at the level of the housing unit.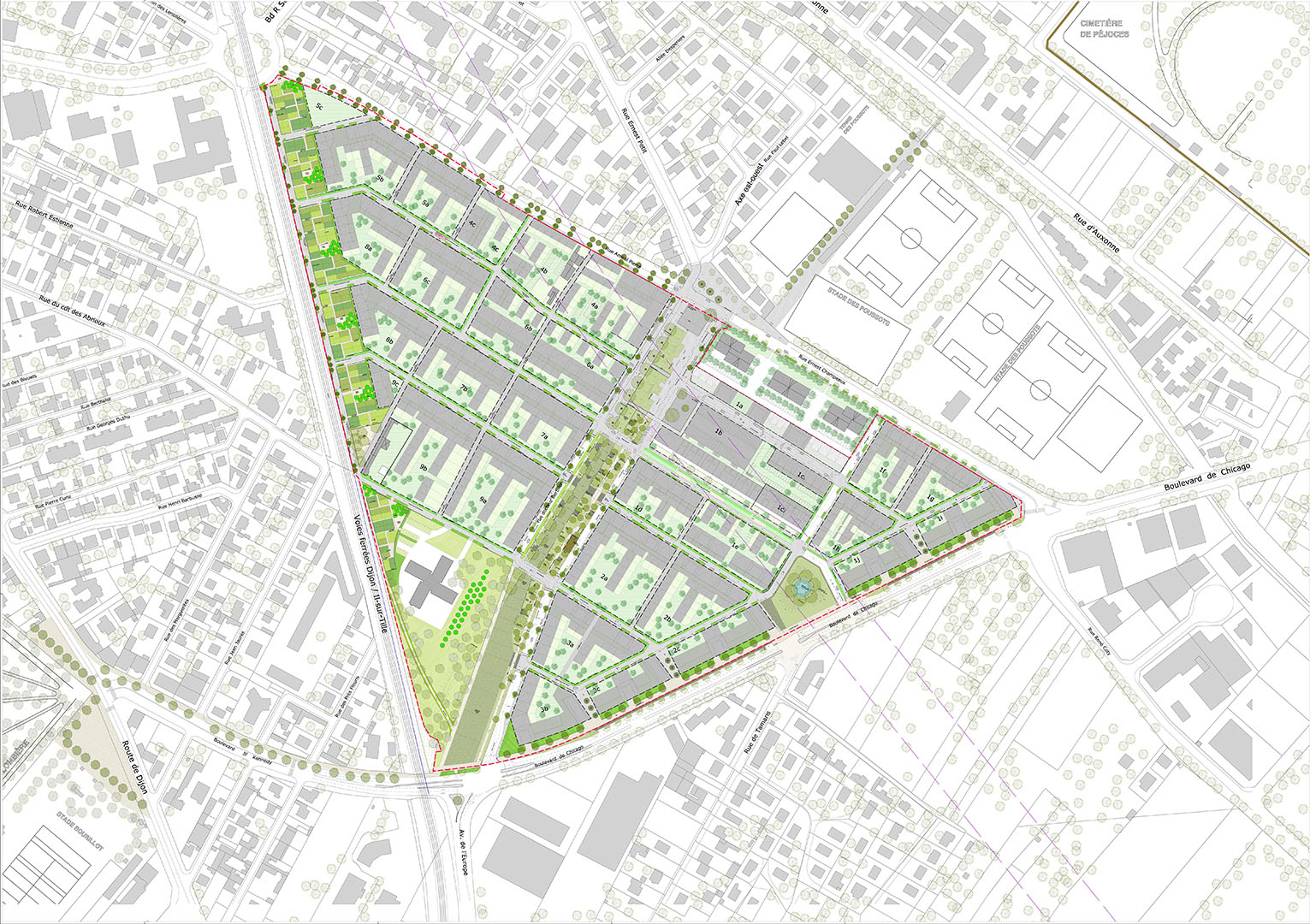 PROJECT TEAM
PROJECT MANAGEMENT
ANMA Architect
Infrastructure : Infraservices
Lighting : ON
Logistic : Transitec
PRE-OPERATIONAL
Thomas Hermann
Claire Jeanson
OPÉRATIONAL
Nicolas Saugère
Mathilde Lecomte