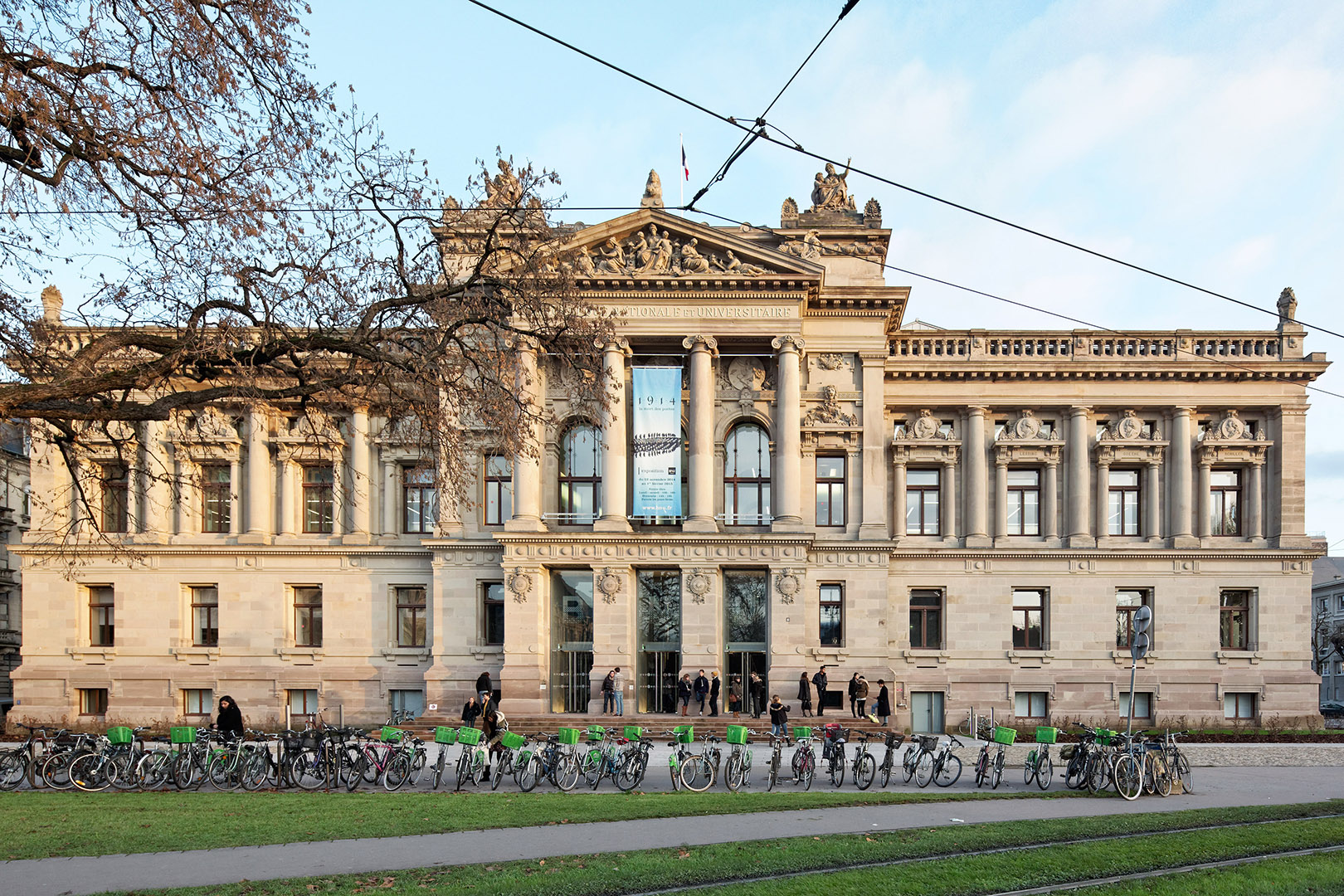 Conversing with the colossal
The Strasbourg Bibliothèque Nationale Universitaire, located in the heart of the city is a prestigious building dating from the German period (1871). The position adopted for its rehabilitation enegages in scrupulously respecting the colossal architecture. Thus, the project enhances the characteristic decorations of the facade and magnifies the dome by making it visible from all interior levels.
The new spaces are clearly distinguished from the existing structure, by adopting a specific architectural vocabulary. Thus the three main spaces – reception, circulation, reading – are treated with a marked plasticity that dialogues with the colossal architecture.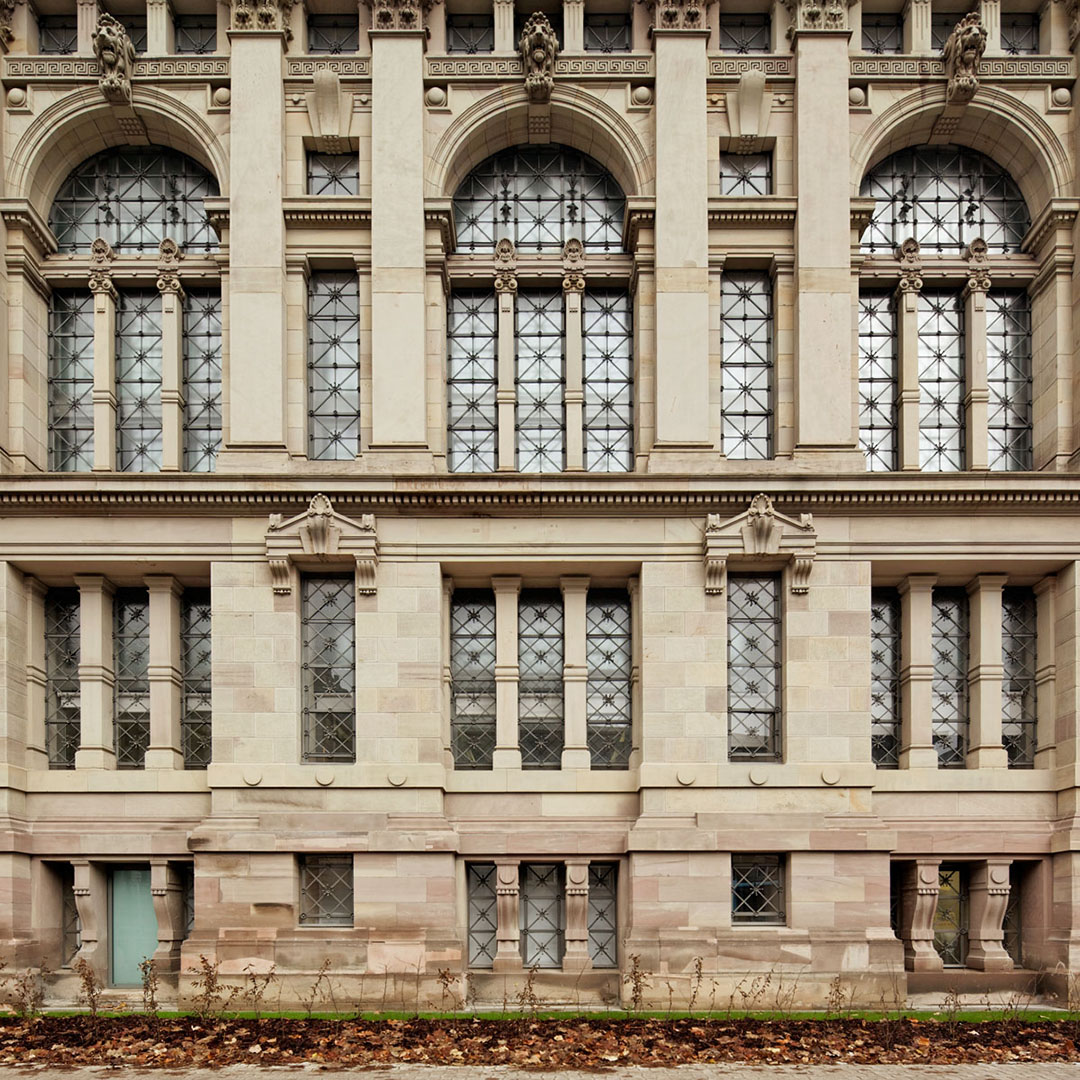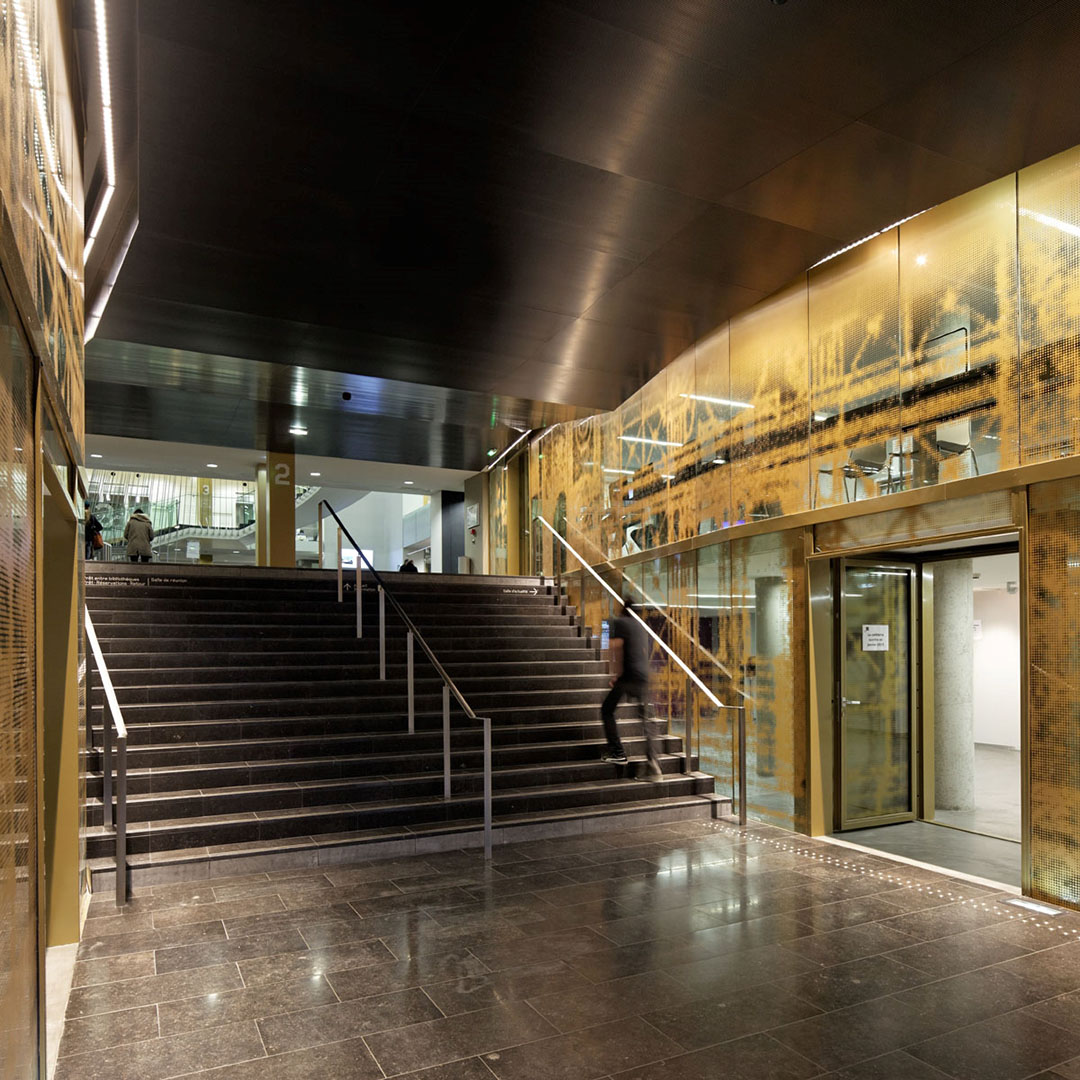 zenithal lighting
and central dome
The operation is based on the one hand on the removal of parasitic elements that interfere with reading the quality of the original volumes, and on the other hand, on the construction of vertical circulation systems and the creation of new functional platforms.
The purpose of the removal is to make accessible and visible to the public, even non-readers, the exceptional volume under the dome which embodies the identity of the library.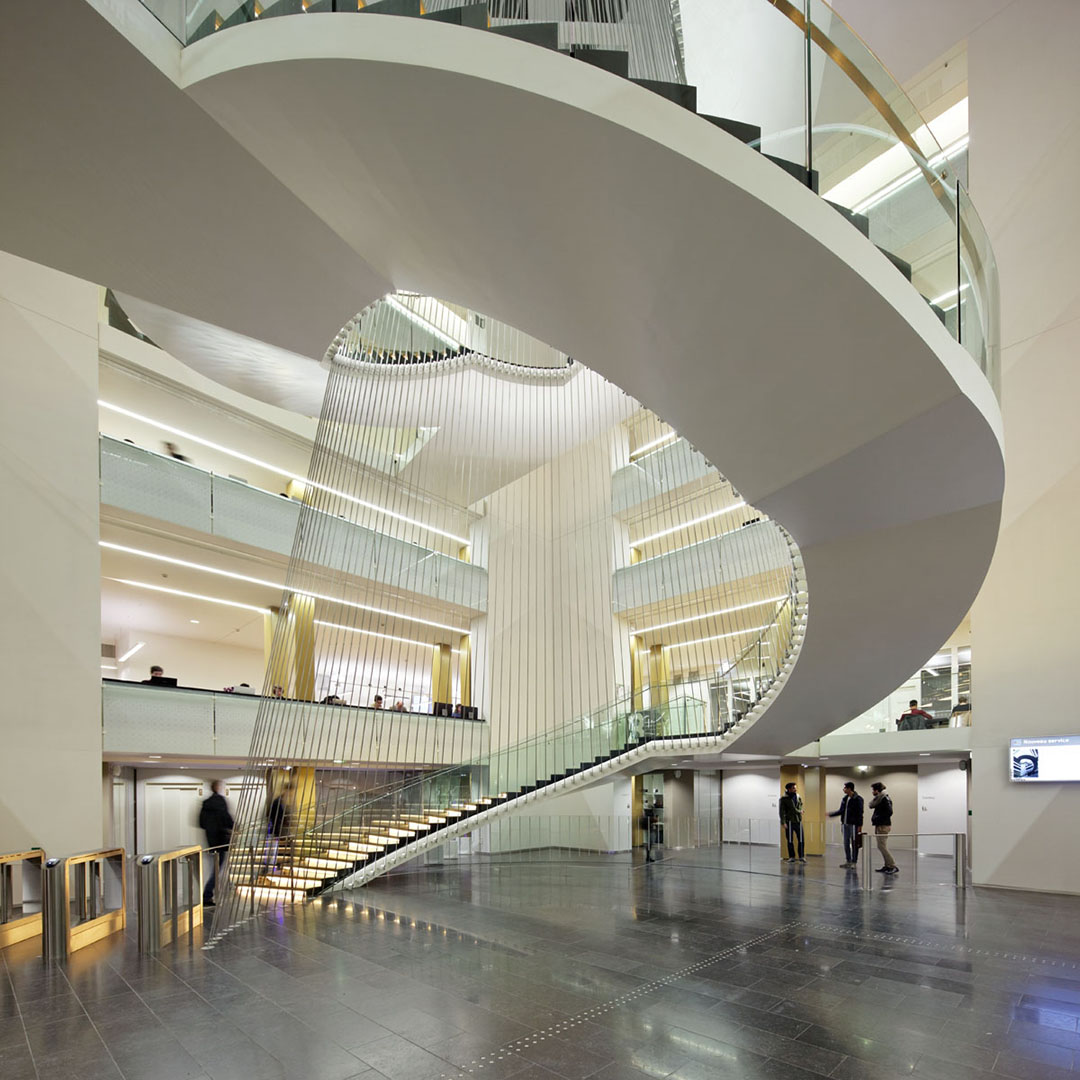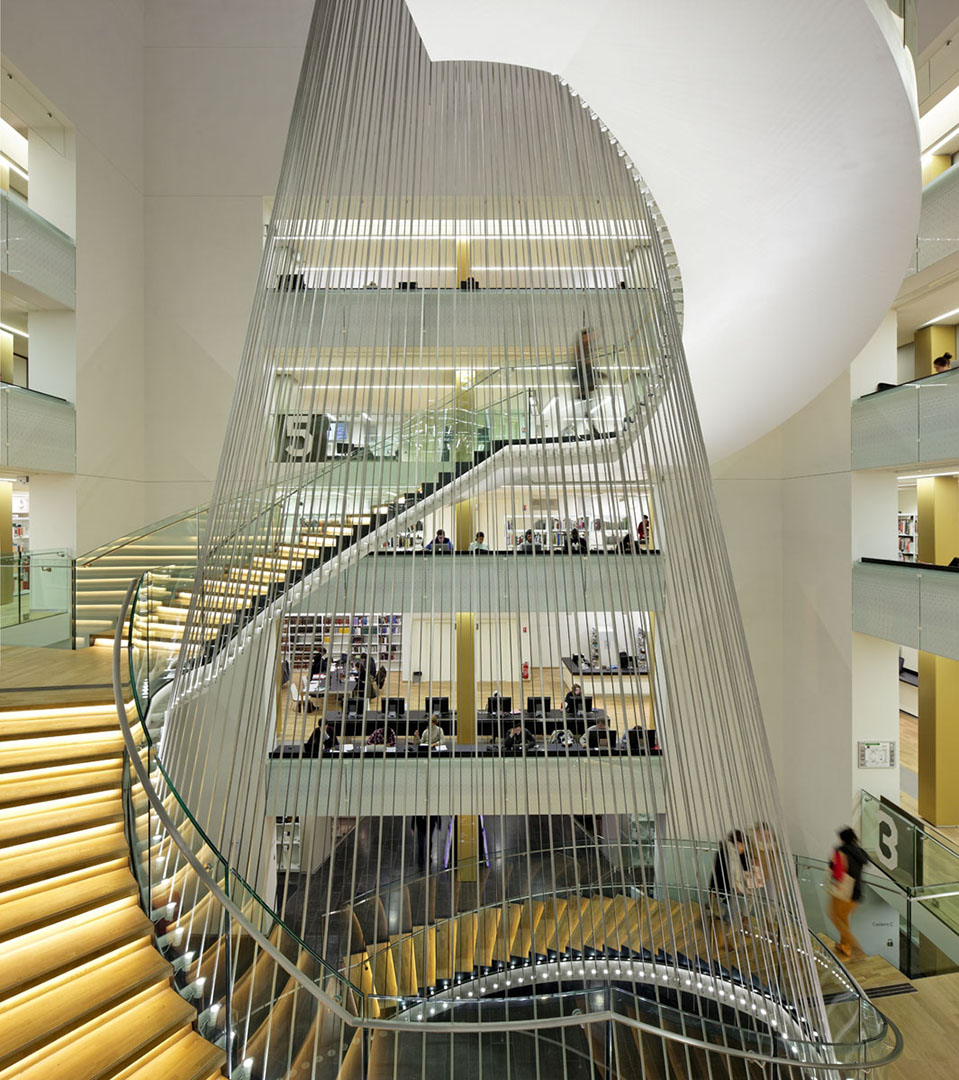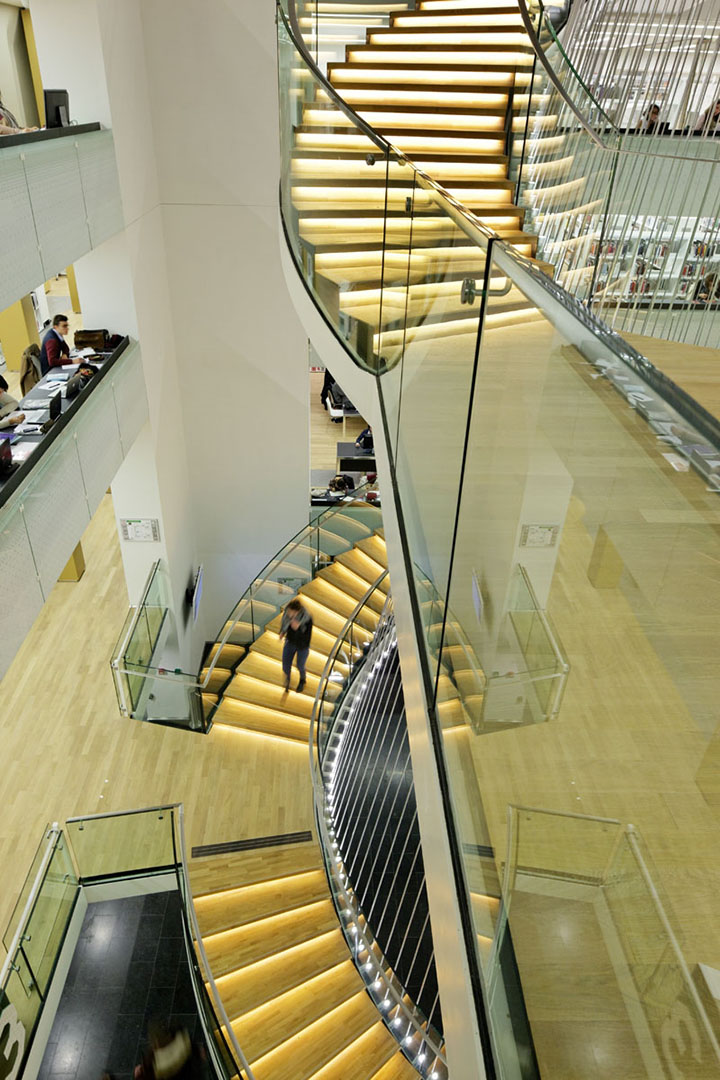 freeing up the ceiling heights
In order to provide an open space with a quality atmosphere that promotes reading, work and conviviality, four floors are created around the perimeter of the large atrium.
This device, which replaces the current five shelves, frees up comfortable ceiling heights to make accessible spaces to readers.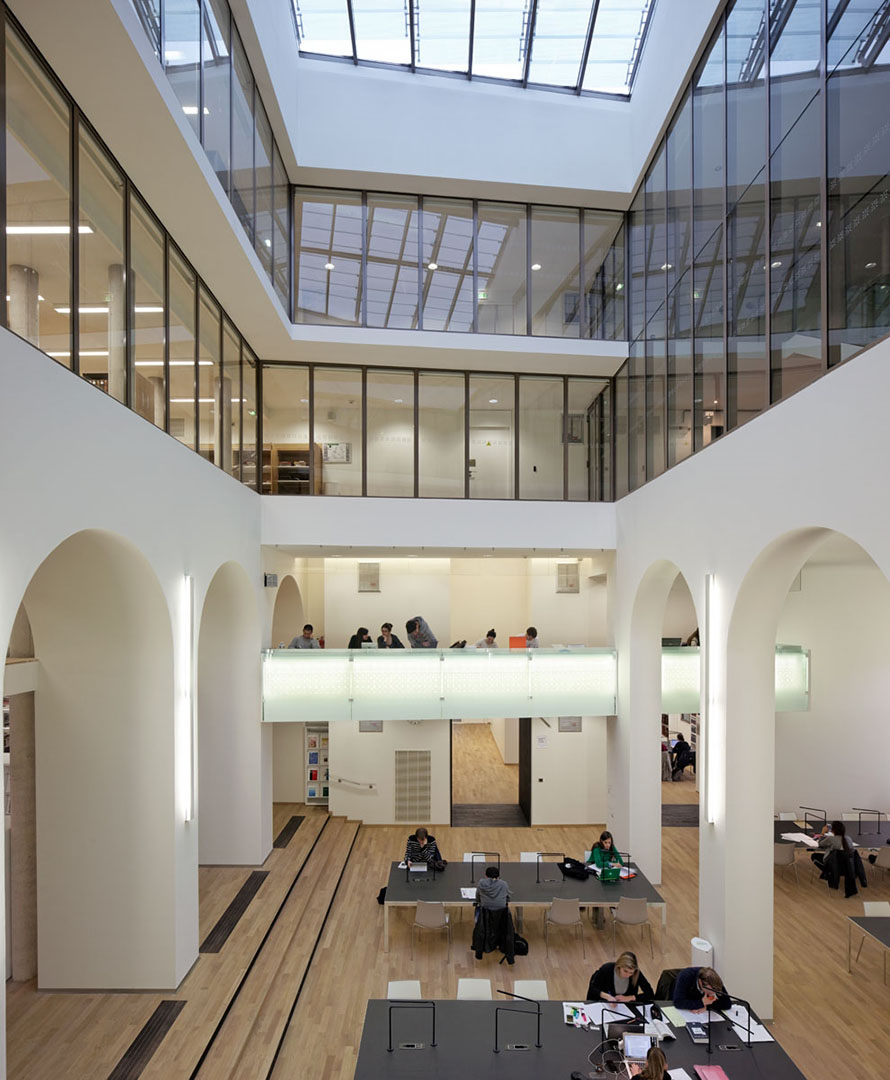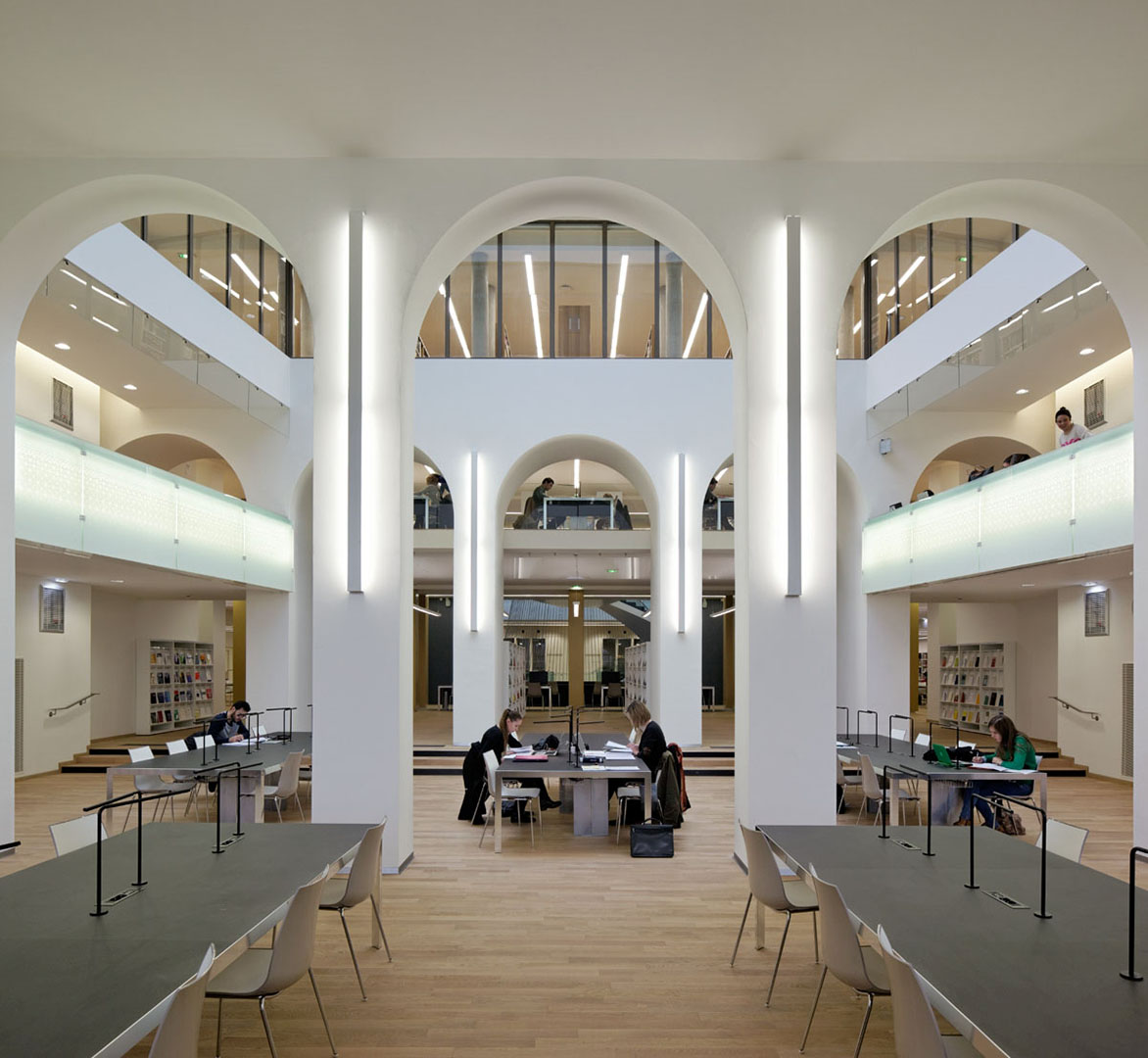 vertical distribution
in the 4 angles
Vertical distribution cores are placed at the four angles of the created platforms. These angles corresponding to the four old courtyards become key points in the operation of the new library. Tthe major volumes intended for the public are thus free from technical and safety hazards.
This arrangement ensures ease of use for staff, and visual comfort for large public platforms.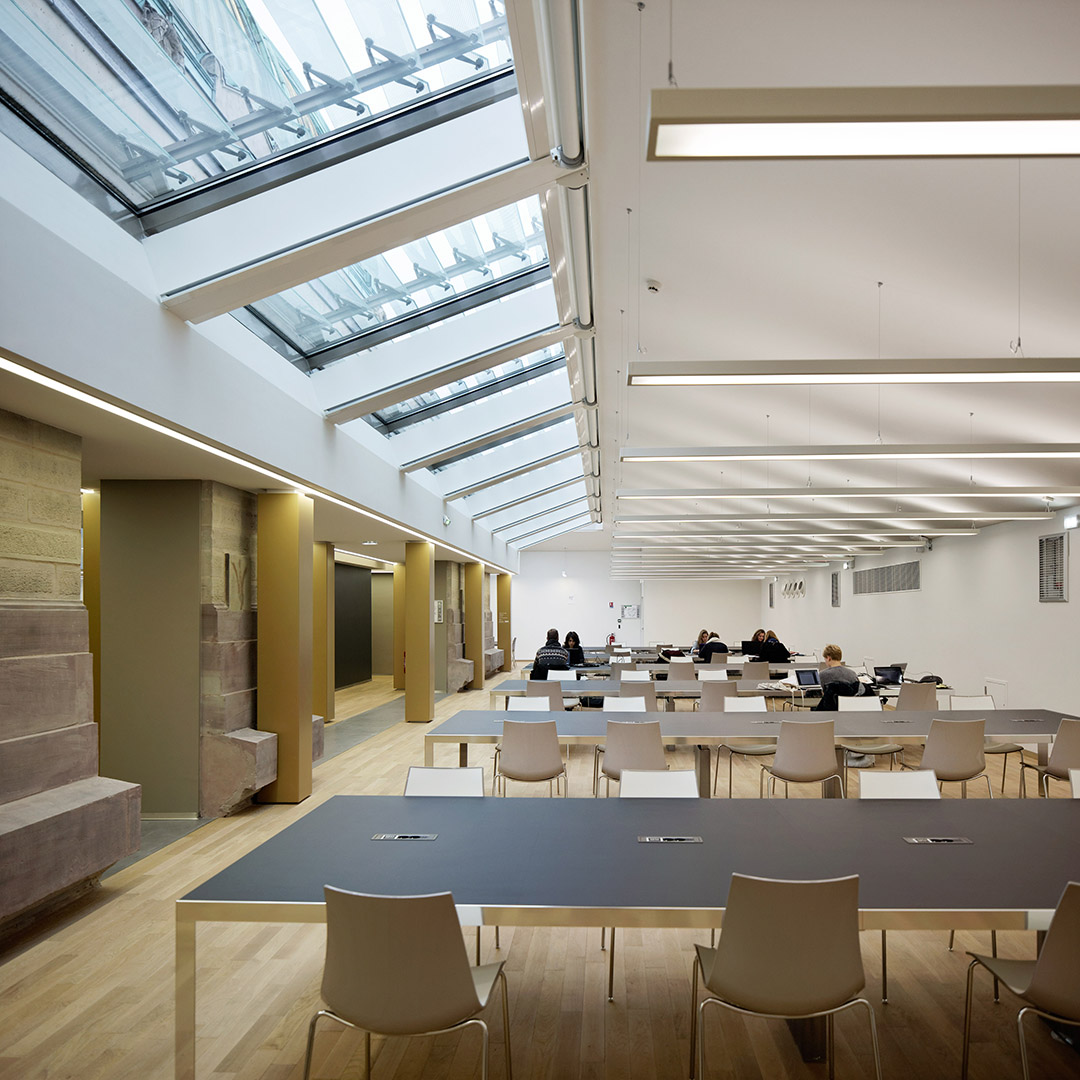 TEAMS PROJECT
PROJECT MANAGER
Architect: ANMA
Monuments de France architect: 2BDM
TCE: OTE
Structure: Batiserf
Acoustic: Peutz & Associés
Signage: Locomotion
Signage: LM Communiquer
Staircase: Greisch
COMPETITION
Valérie Dubois
Brice Chapon
RESEARCH
Valérie Dubois
Anne Pestel
CONSTRUCTION SITE
Etienne Challet-Hayard
Jean-Jacques Chagnaud
Juliette Chourrout
Alessio Loffredo