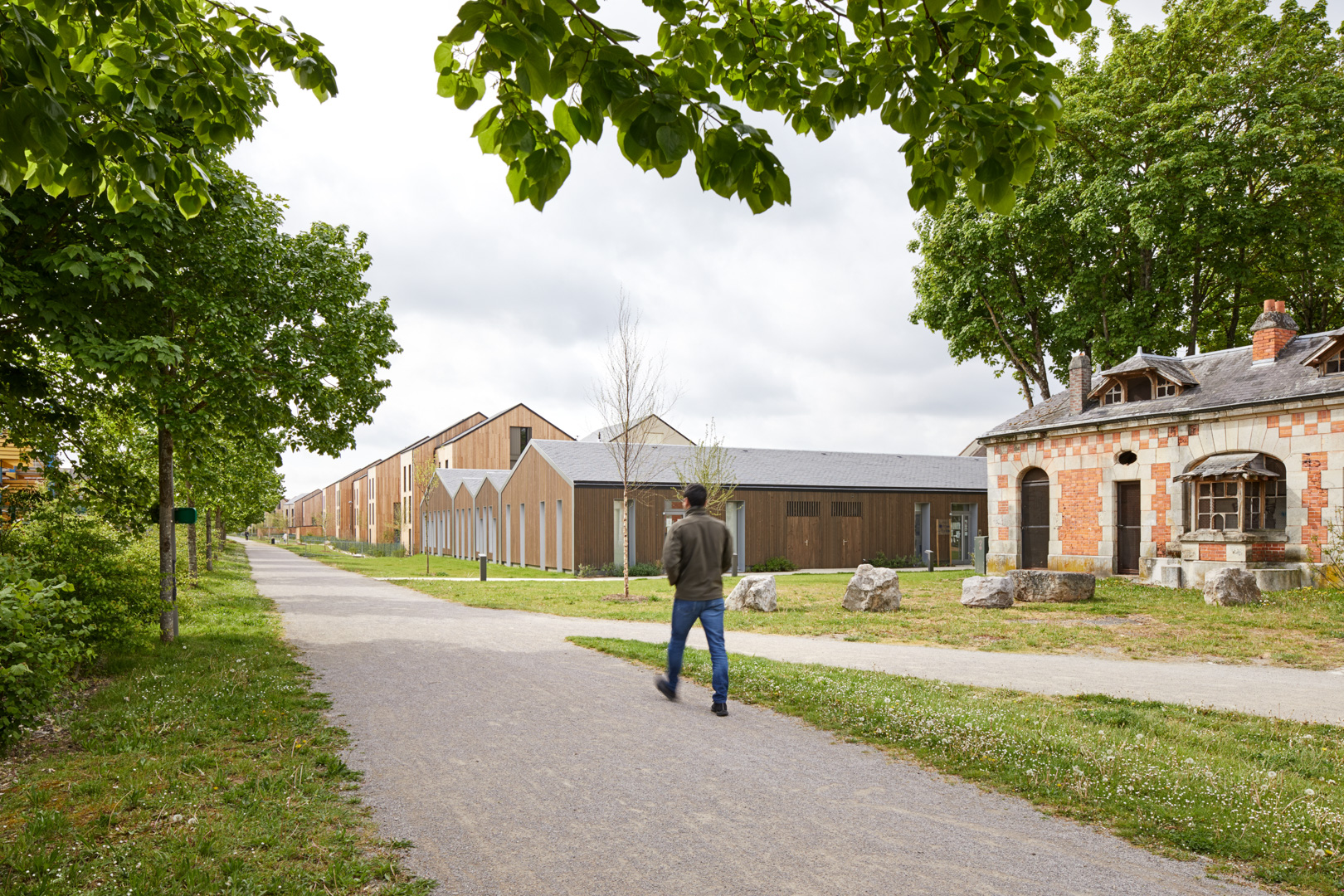 Contemporary architecture
"already there"
At the gates of the Oise-Pays de France regional natural park, the eco-district project of the old station in Senlis was born from the existing heritage context.
The use of brick, the reinterpretation of the patterns of the old station, the silhouette of the roofs respond to the local landscape fabric and the architectural heritage of the city.
The eco-district begins with the new early childhood center and then offers 110 housing units, gardens and common areas as well as public and private underground parking.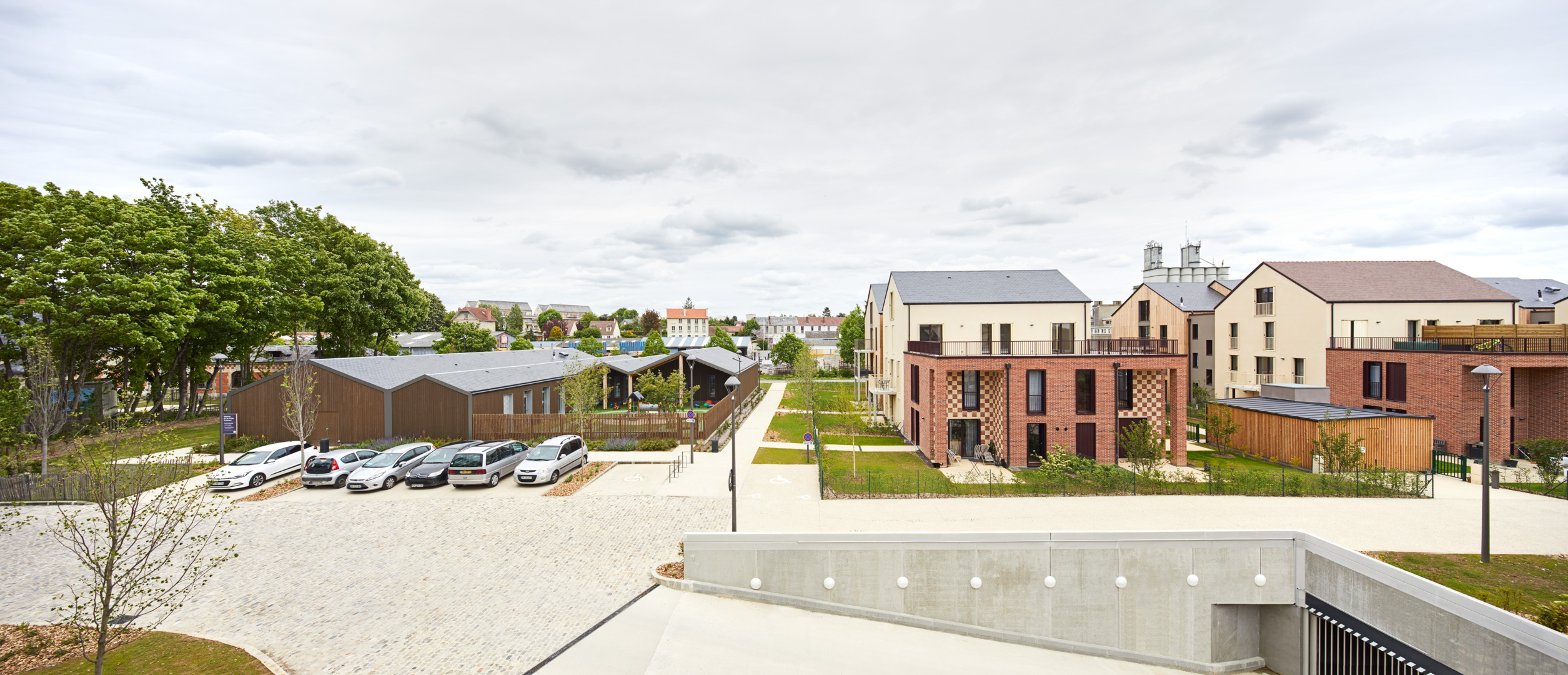 An eco-district
mixed and biobased
Concerning the building, the use of wood has been favored : structure and facing of the crèche, cladding of the accommodation, parking lots, communal areas and bicycle areas.
The greenway dedicated to soft modes transforms the eco-district into an ecological corridor on a city scale. The relay car park, whose entrance is at the edge of the district to allow everyone to be car-free, is both private and public, which encourages residents to use public transport.
Thanks to a major excavation, 70cm of open ground over the entire length of the car park, it is camouflaged by a hanging garden where the inhabitants benefit from vegetation including medium and large development species.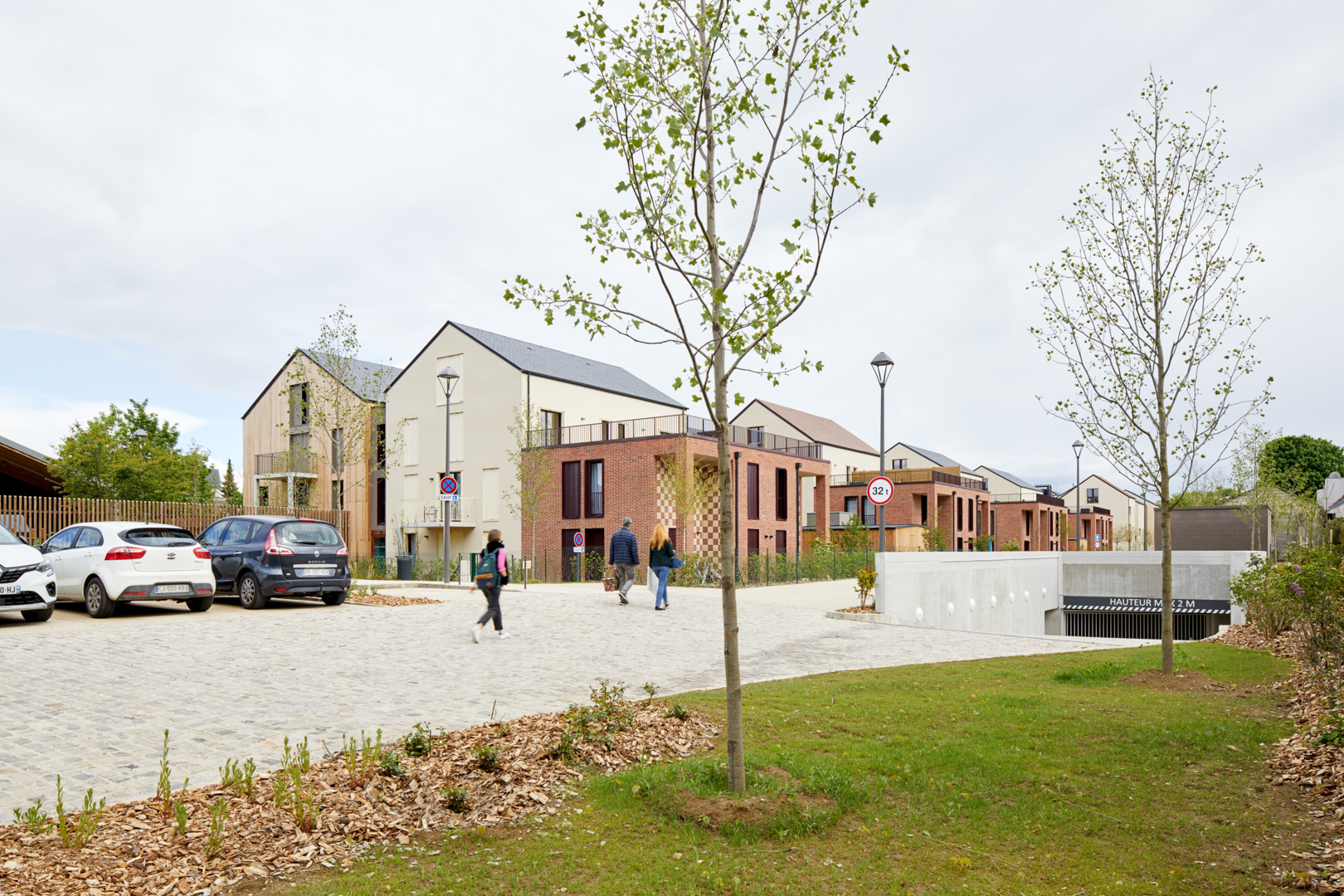 The service project
social connection
The accommodations are organized into different neighborhood units separated by vegetated paths allowing encounters.
The two central plots are joined by a low volume and host a common room managed by an association, a shared garden – including a vegetable patch, fruit trees and composters – and bike rooms, all available to residents.
A concierge service offers various activities: discussion time, cooking classes, gardening. A reintegration association founded by OPAC de l'Oise participates in the construction of wooden furniture for shared spaces.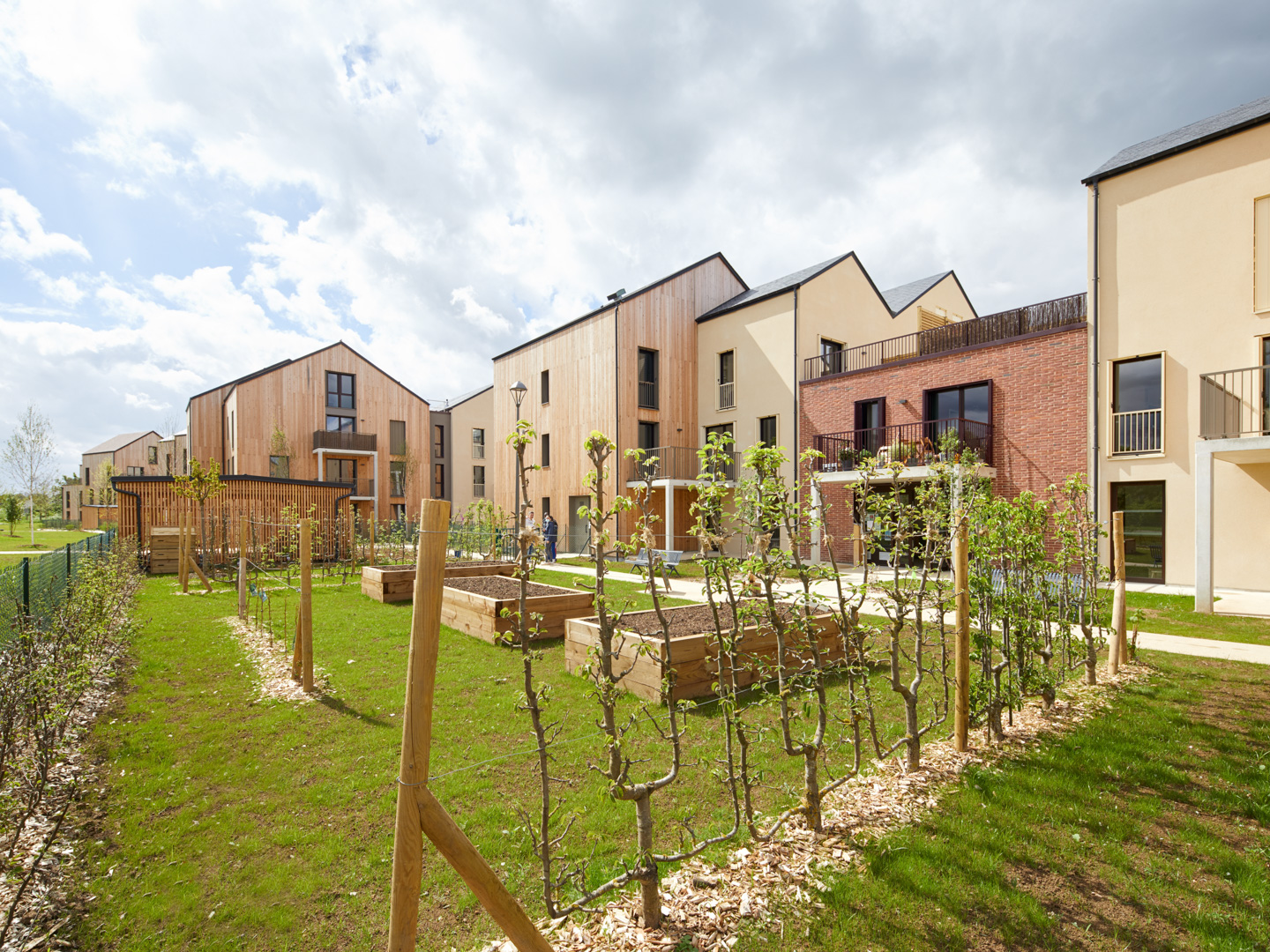 Virtuous density and
public program
Housing, in home ownership, social home ownership and social rental, is intermediate from T2 to T5 or individual duplex. Their double east-west orientation offers optimal ventilation and sunshine all day long. Private outdoor spaces such as large terraces overlooking the greenway or winter gardens allow residents to enjoy the landscape.
By the variation of the scales of construction, the set of roofs which responds to the surrounding buildings and a gradual expansion from south to north, this project divided into 9 lots makes the density pleasant.
The first element to have been built in the eco-district, the Maison de la Petite Enfance is entirely made of wood and has the HQE label. It houses a nursery with 40 cradles, a multi-reception area, a day nursery and a playground overlooking the greenway.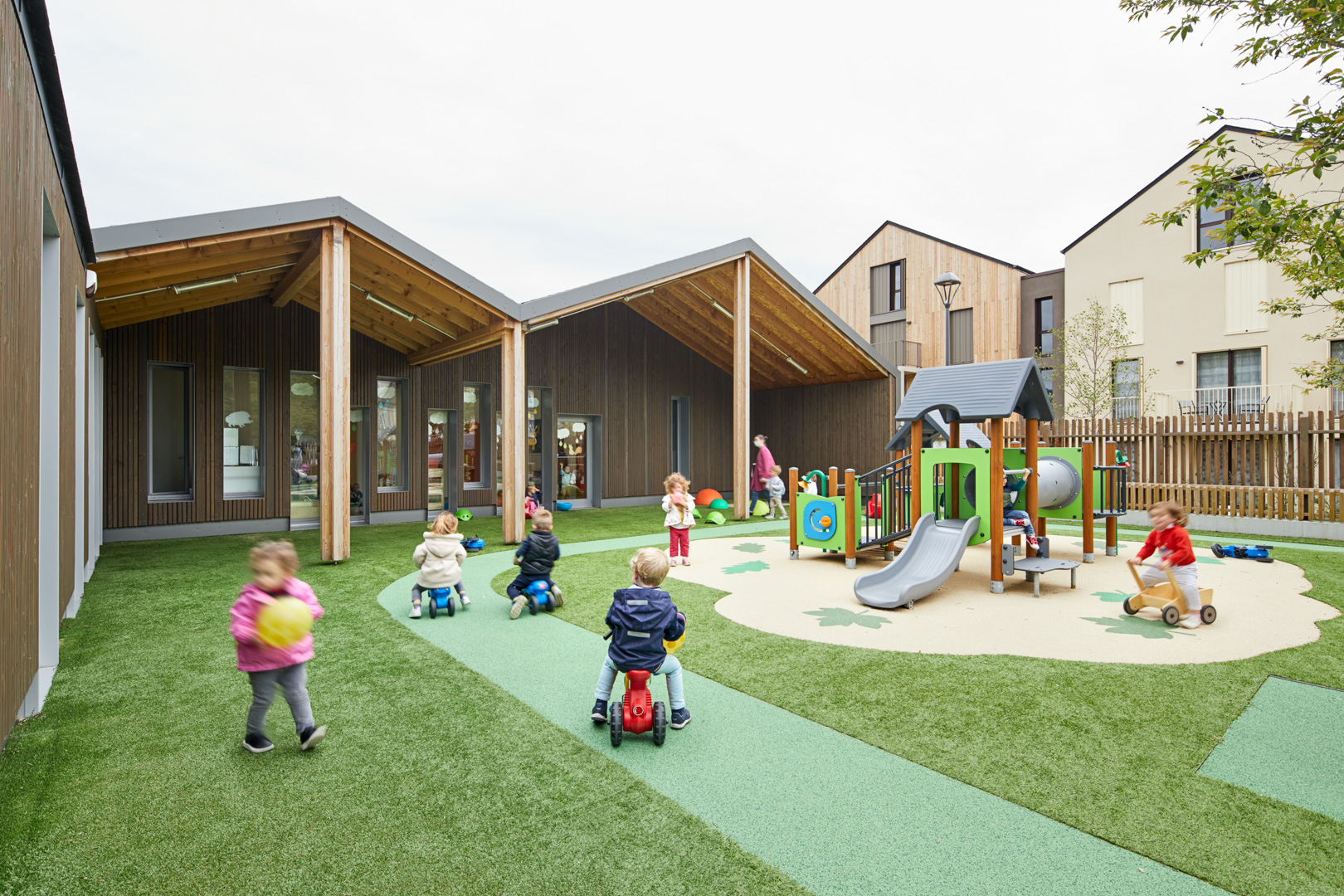 PROJECT TEAM
PROJECT MANAGEMENT
ANMA : Architect
CET : Structure, electricity, fluids
CPA Conseil : VRD, Landscaping
Itac : Acoustician
S'PACE : HQE (nursery)
COMPETITION
Olivier Calvarese, Mickael Papin, Adèle Diaz
STUDIES
Hélène Dupont, Timothée Kazmierczak
WORKSITE
Didem Senyurt, Hélène Tabèze, Guillaume Ribay, Olivier Calvarese, Olivier Peroneau