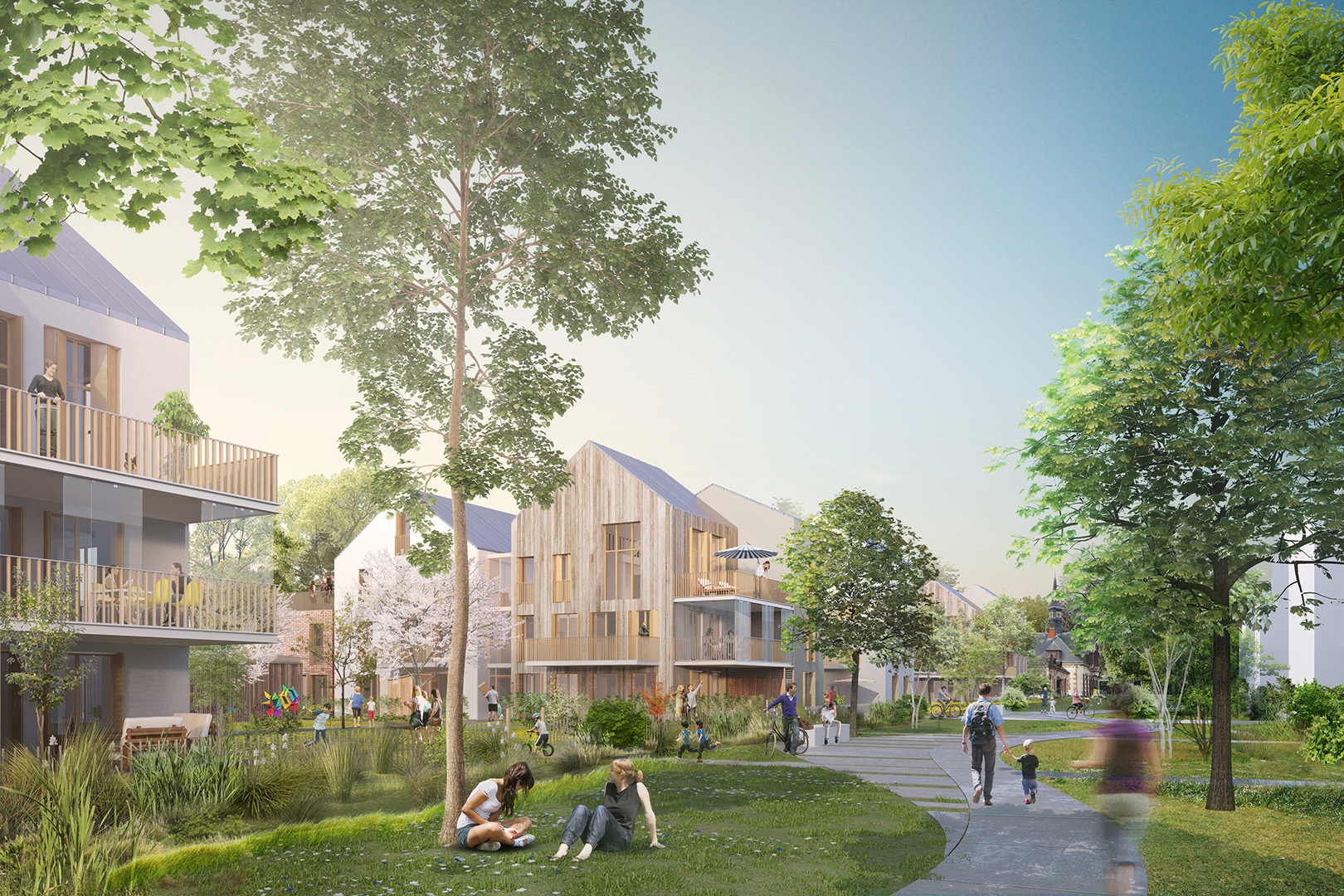 a strong architectural heritage
At the gates of the Oise-Pays de France regional natural park, the eco-district project of the Senlis old train station reuses the space while it is integrated into the remarkable local landscape fabric. It participates to an environment with a strong architectural heritage: old station, silos, old bread building.
The forecourt is now made up of the building of the former Banque de France, the former train station and its annexes. A housing building is added which accommodates a child care with 40 cradles on the ground floor. To make the public space more lively, pedestrian access to the parking lot is from the forecourt while car access is at the block'entrance to the south and is possible using a widely planted entrance ramp.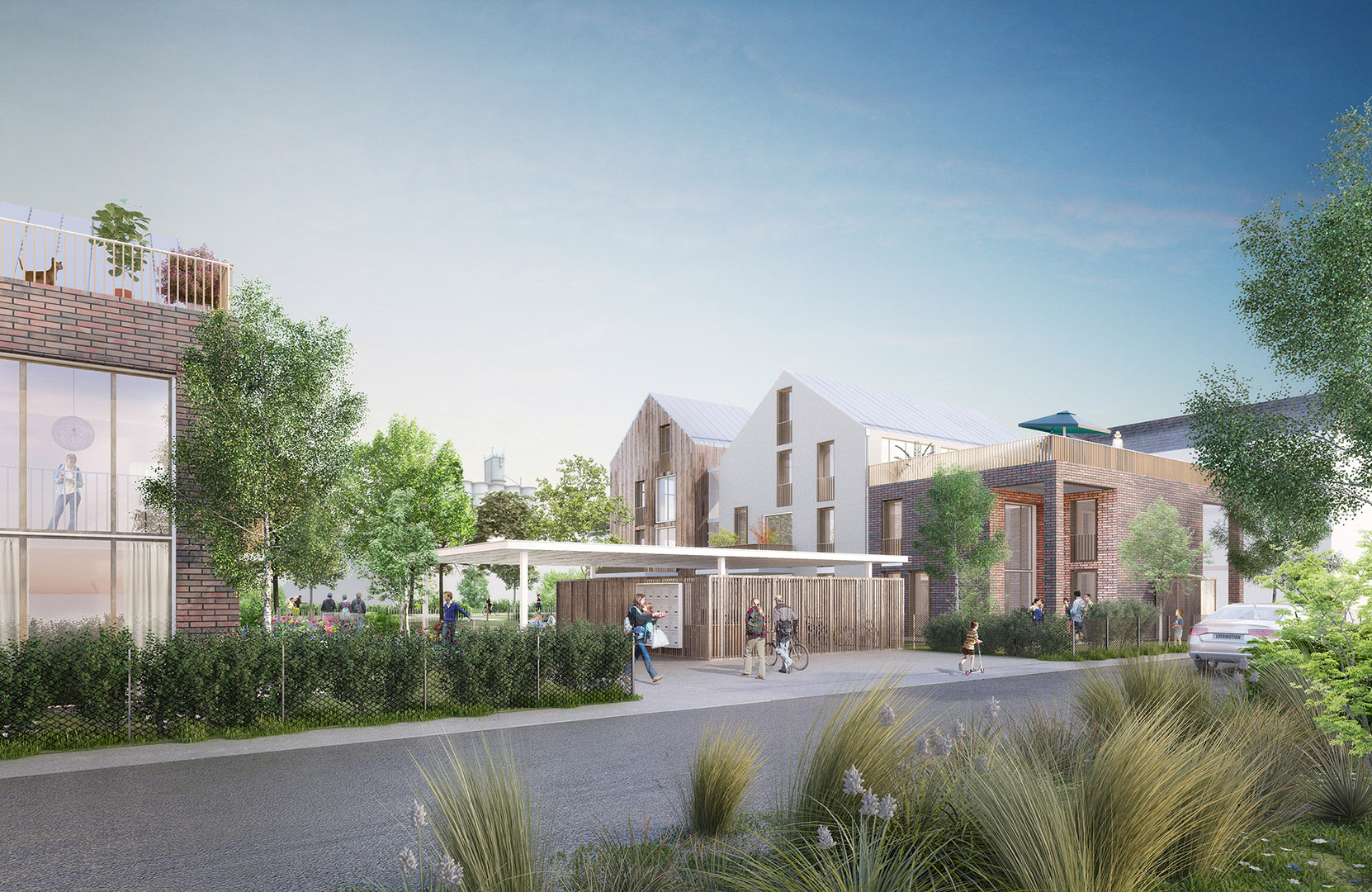 a district
of neighborhood units
The housing units are organized into U-shaped neighborhood units. They take the form of two housing buildings placed perpendicular to the greenway, joined by an independent low volume, accommodating common areas, bicycle rooms and letter boxes.
All over the block, the agency ensures harmony in architectural diversity. The template of the roofs is done gradually from south to north. The shifting of the facades on the greenway makes it possible to integrate winter gardens and to provide a lively facade on it. The variationson the roofs draws a rhythmic horizon line which fluctuates according to the point of view.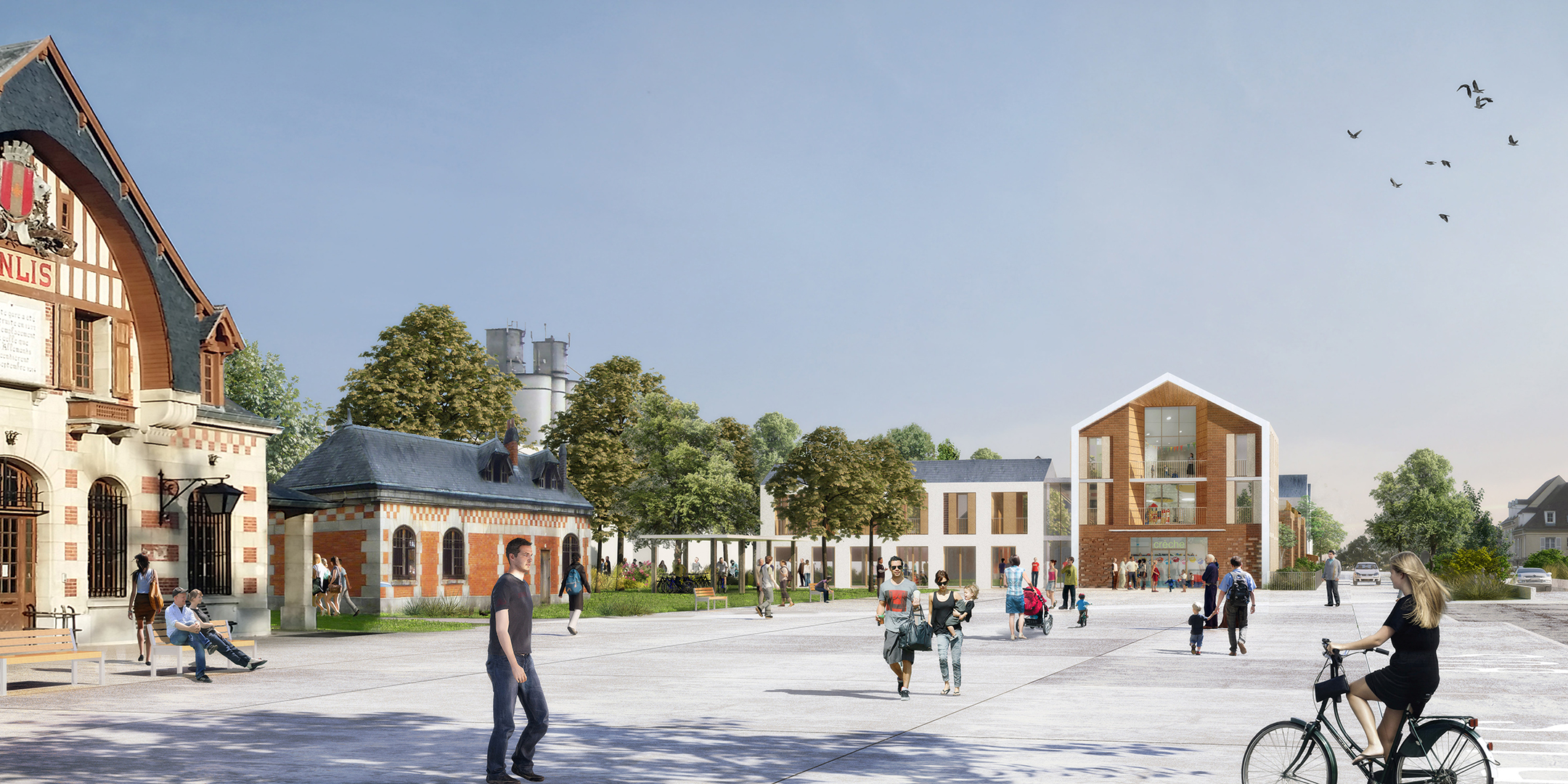 PROJECT TEAM
MANAGEMENT TEAM
Architect: ANMA
HQE: S'PACE
Structure, economy: Quille Construction
Roads and networks: Evia
Landscaping: CPA Conseil
COMPETITION
Olivier Calvarese
Mickael Papin
Adèle Diaz
RESEARCH
Hélène Dupont
Timothée Kazmierczak
CONSTRUCTION SITE
Didem Senyurt
Hélène Tabèze
Guillaume Ribay
Olivier Calvarese