anticipate evolution
of a major urban axis
The project consists of carrying out a master plan and the preliminary studies necessary for the integration of Boulevard Circulaire into a coherent whole between the business district of La Défense and the cities of Puteaux, Nanterre and Courbevoie;
as well as its transformation into a modern urban axis, unifying and vector of quality of life for the areas concerned. New facade on La Défense, it is intended to open up to the neighboring districts.
In close collaboration with the Hauts-de-Seine Departmental Council, the engineering of urban development projects, infrastructure, structures and complex buildings is at the heart of the reflection.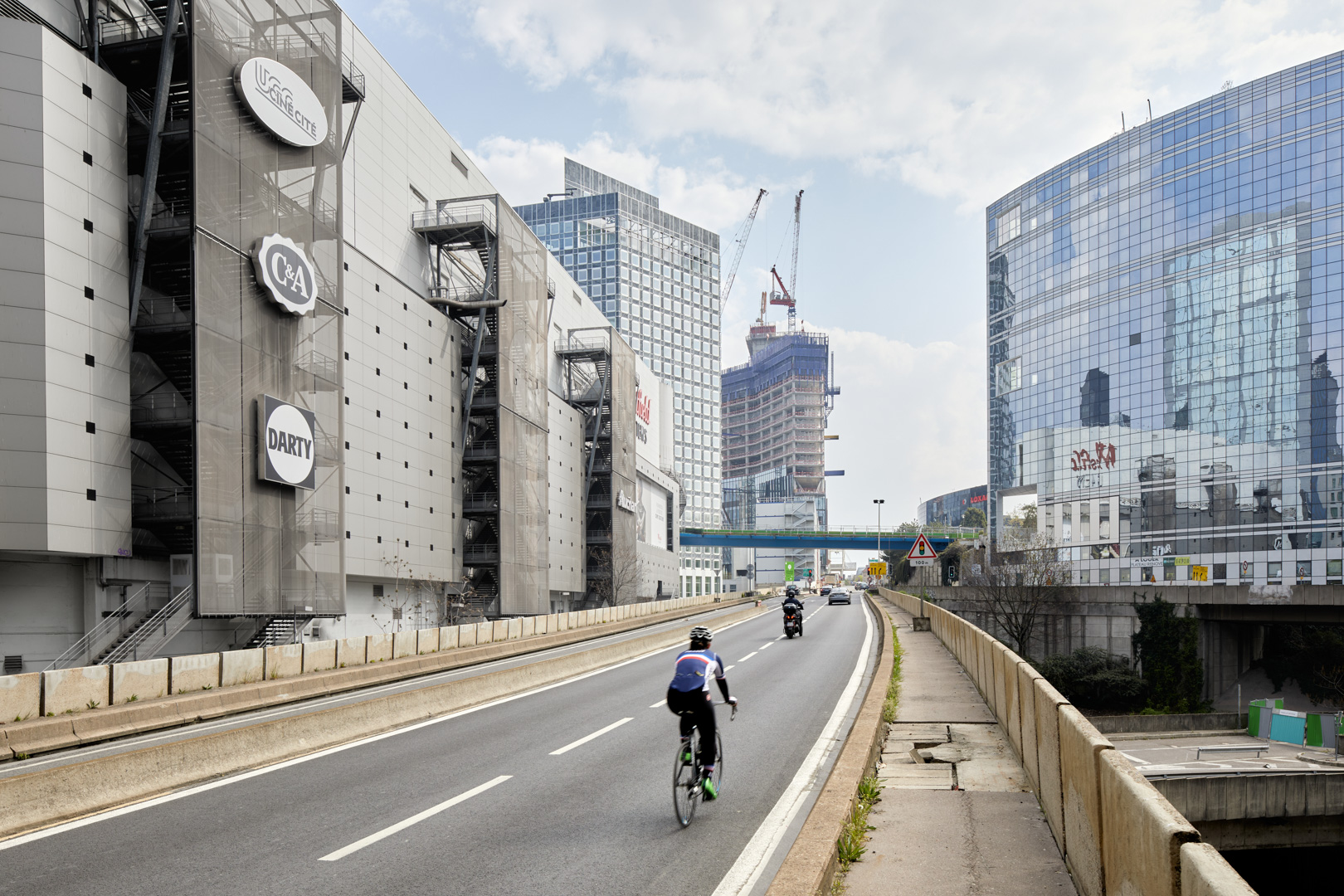 Prospective and pragmatic
studies
First in the form of different scenarios, the master plan is formalized by a overall development plan as well as several zooms per sequence dealing with issues of mobility, landscape and urban ecology, planning and territorial development, land strategy, roads and public spaces.
The challenge of the mission is to succeed in establishing the guide document determining the fundamentals of the evolution of the sectors crossed.
Both prospective and pragmatic, it provides a vision of future developments and sets the principles for the development of the project during future changes. The proposed facilities are thus checked for their technical and economic feasibility in order to ensure their viability.

a public space
increased and attractive
" Working on La Défense means first of all understanding this unique district which does not exist elsewhere in France. In order to remain competitive and attractive, it must constantly renew itself.
The requalification of the Boulevard Circulaire in all its thickness provides the necessary beginnings for a profound transformation, in particular by allowing programs to be addressed on the boulevard.
Our pragmatic approach takes into account what is already there and is based on technical constraints with the aim of creating a public space "tailor-made" to this territory. "
Jean-Charles Cazeaux, project manager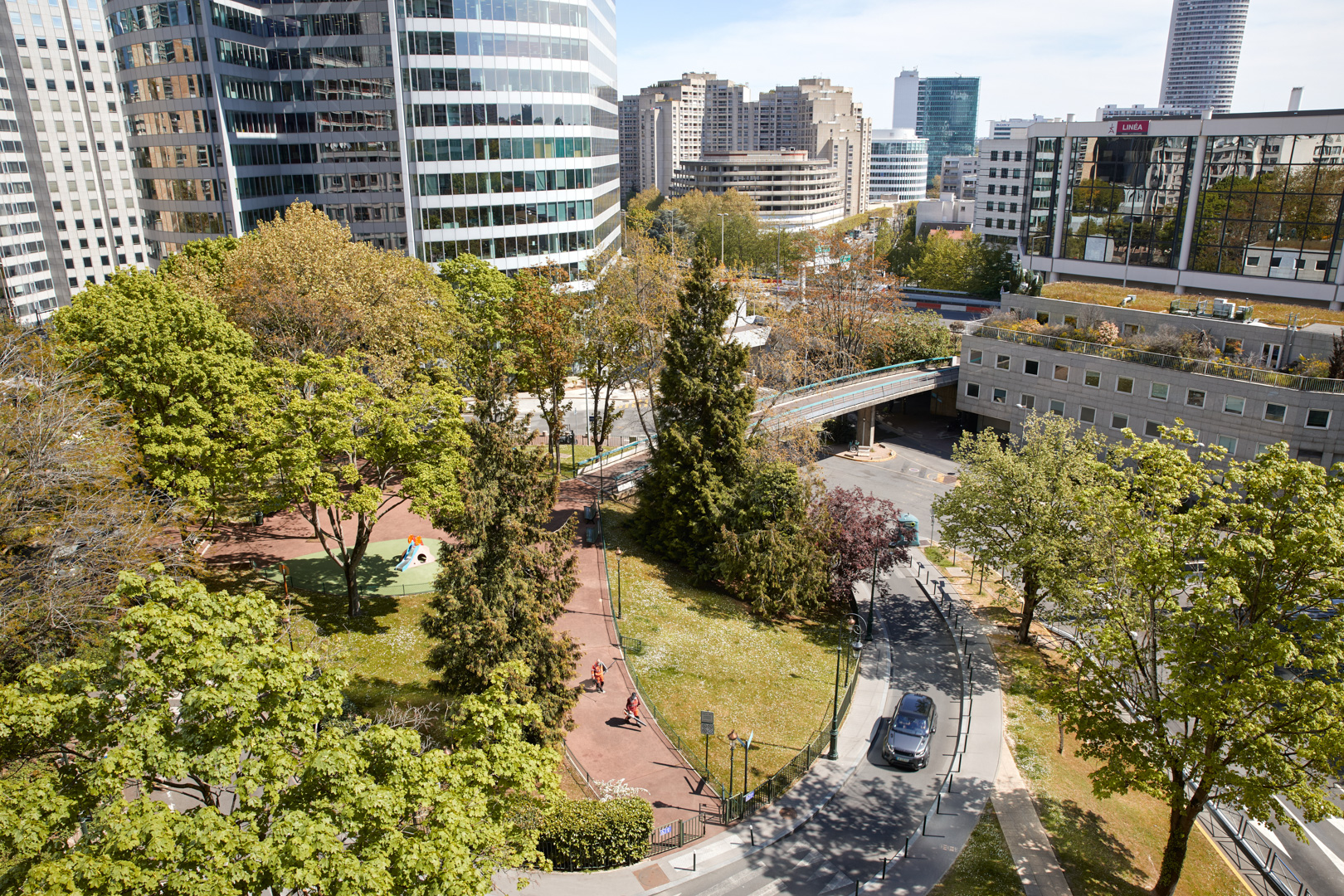 a tailor-made axis
for the territory
The project has 4 major strategic axes.
To open the business district towards the enlarged perimeters: by integrating the particularities of each section of the boulevard.
To augment the values of public spaces: supporting new flows and different modes of travel for an active urban environment, on a daily basis.
Reveal the potential for transformation: anticipating transformations, integrating the logic of infrastructure reversibility, urban continuity and new polarities.
Activate the programmatic capacity of the boulevard: with the creation of an active city floor, functional diversity and valorization of public facilities.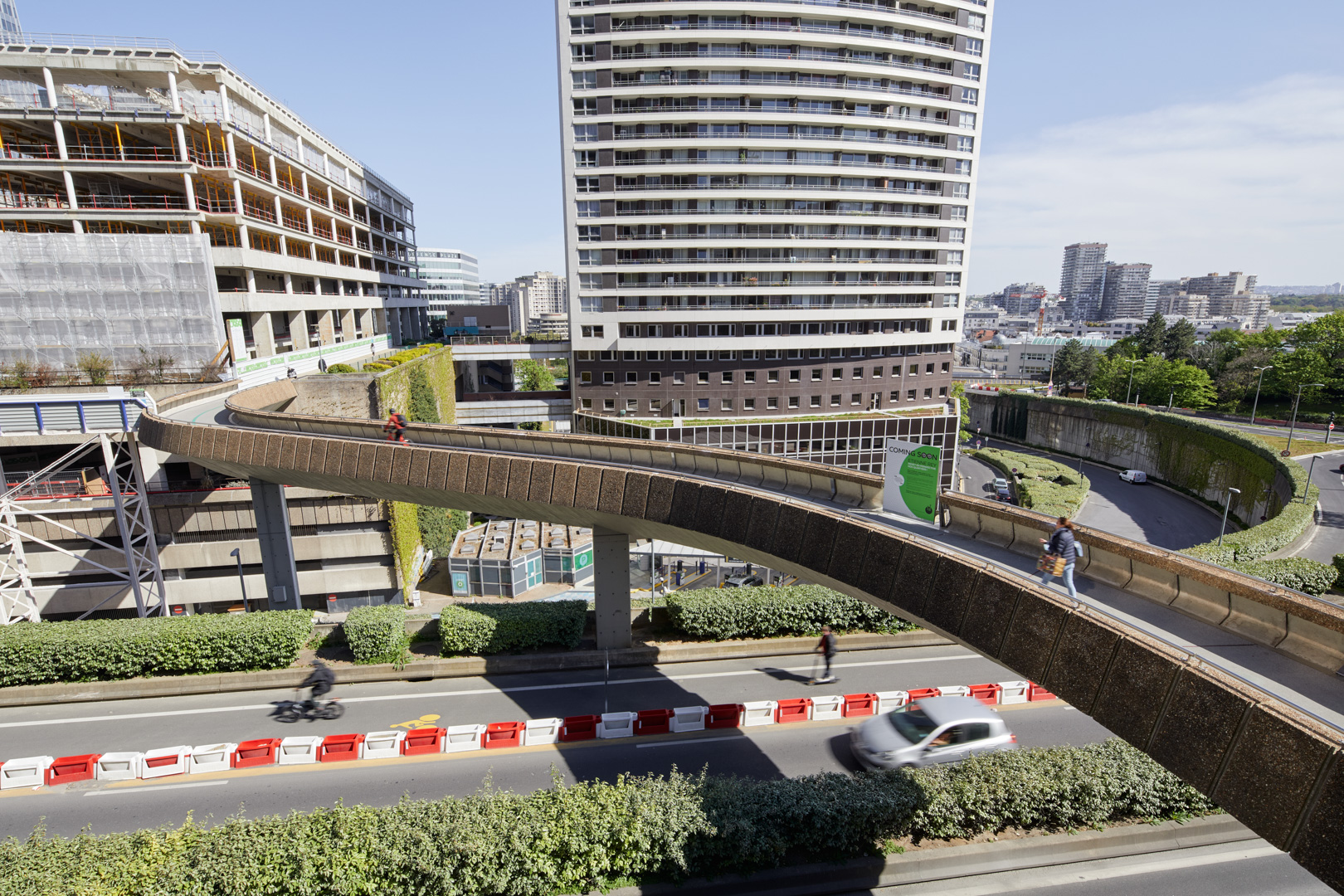 PROJECT TEAM
MASTERYWORK
SETEC: VRD Engineer
ANMA : Urban planner, landscaper
Alphaville : Programming
Ville en oeuvre : Operational setup
Trans-Faire : Environment and urban ecology
Intencité : Commercial urbanism
STUDIES
Majdi Harbaoui
Paola Marroquin
Jean-Charles Cazeaux
MISSIONS
Preliminary studies and master plan