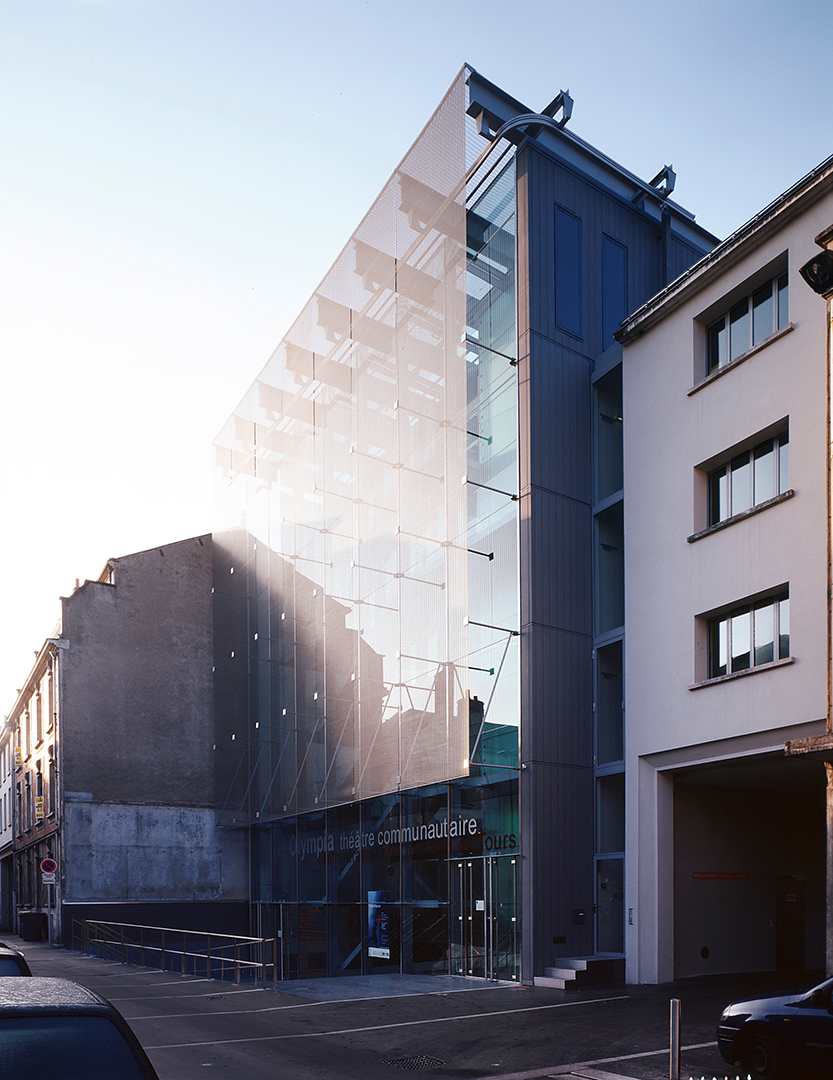 a simple volume
downtown
on the site of a former cinema in the city center, between residential buildings and a building courtyard, the theater occupies its entire plot and is part of a simple volume respecting the size of neighboring buildings.
glass facade
open to the city
The program gives a very important part to the public part which must be in direct contact with the urban space.
The theater therefore opens onto the street through a large glass facade behind which the staircase unfurls, serving all levels like the glass elevator, from the hall on the ground floor to at the artists' foyer and the roof terrace. A stainless steel mesh suspended in front of this facade serves as a filter.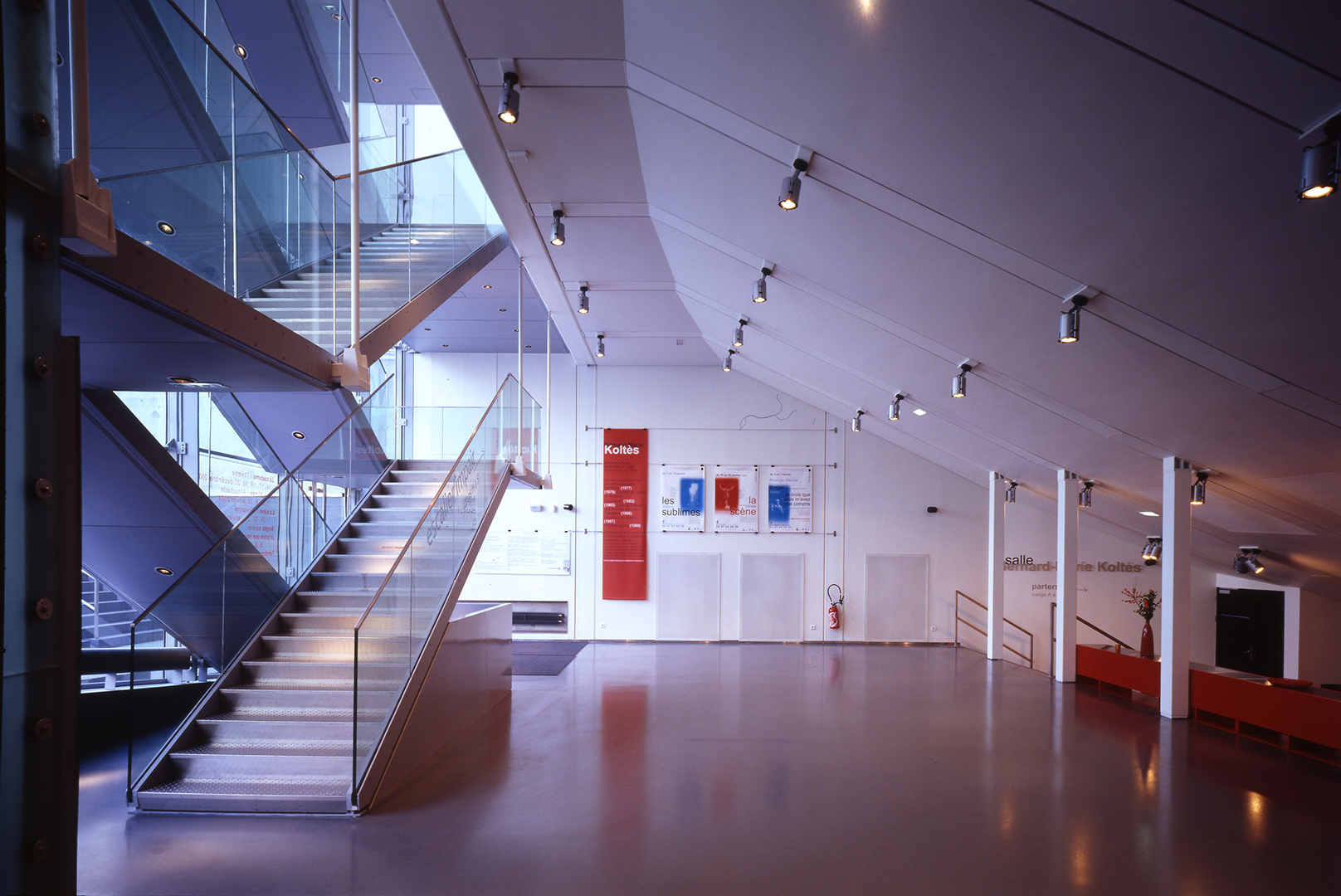 Dropped hall
and foyer
From the slightly sloping square, access to the theater hall is made directly through the foyer which brings together the reception, the ticket office and the bar. The entrance hall and the foyer are slightly lowered from the street, thus affirming the desired interior / exterior continuity.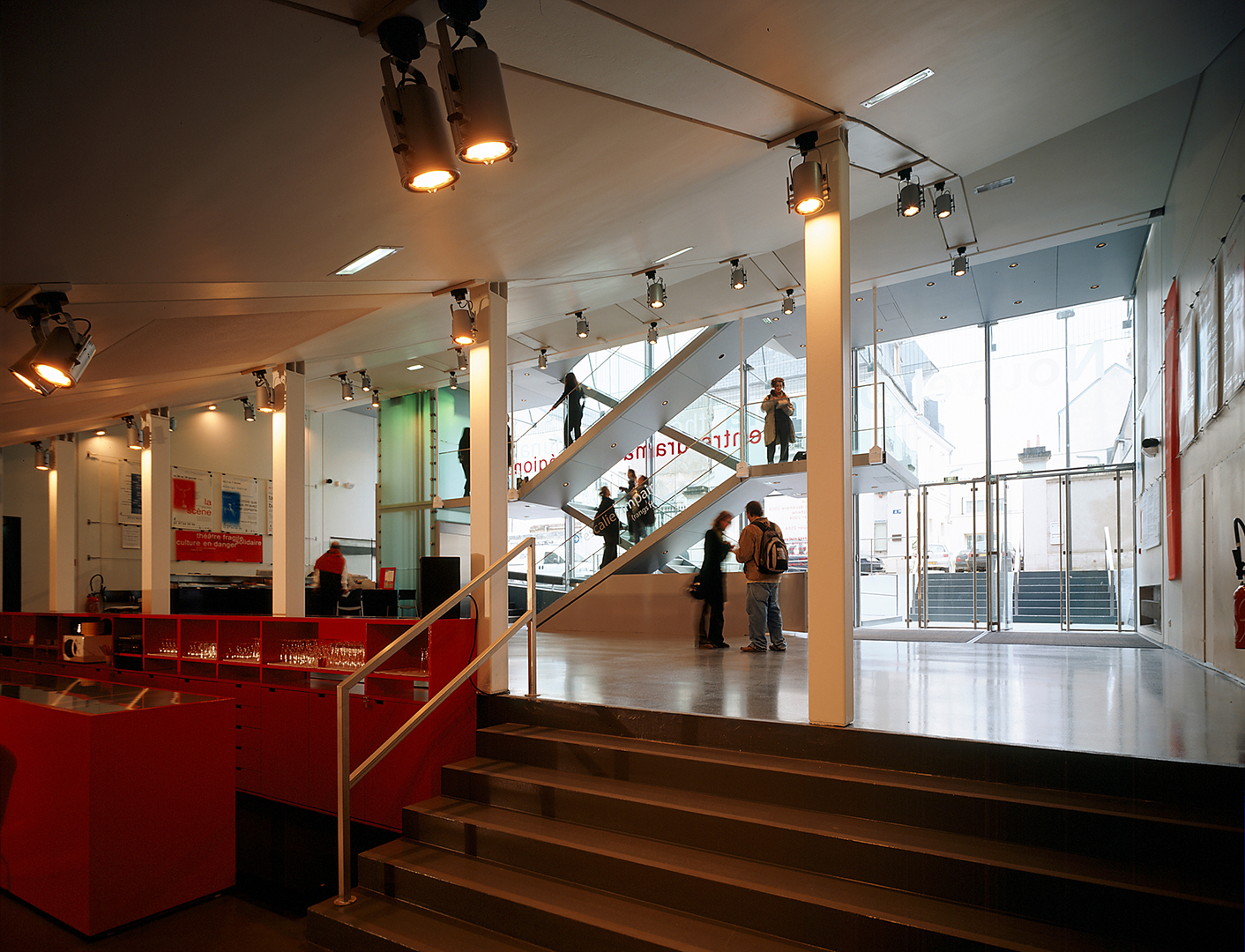 464 seats
175m² of stage
The theater room with a capacity of 464 seats is slightly asymmetrical in order to make maximum use of the width of the plot; the arched arrangement of the terraces ensures an optimal ratio between the stage and the room. The stage (13.30 m × 13.20 m) completed with a backstage 3.40 m deep, is equipped with a grill (13.50 m high), hangers and stage vaults.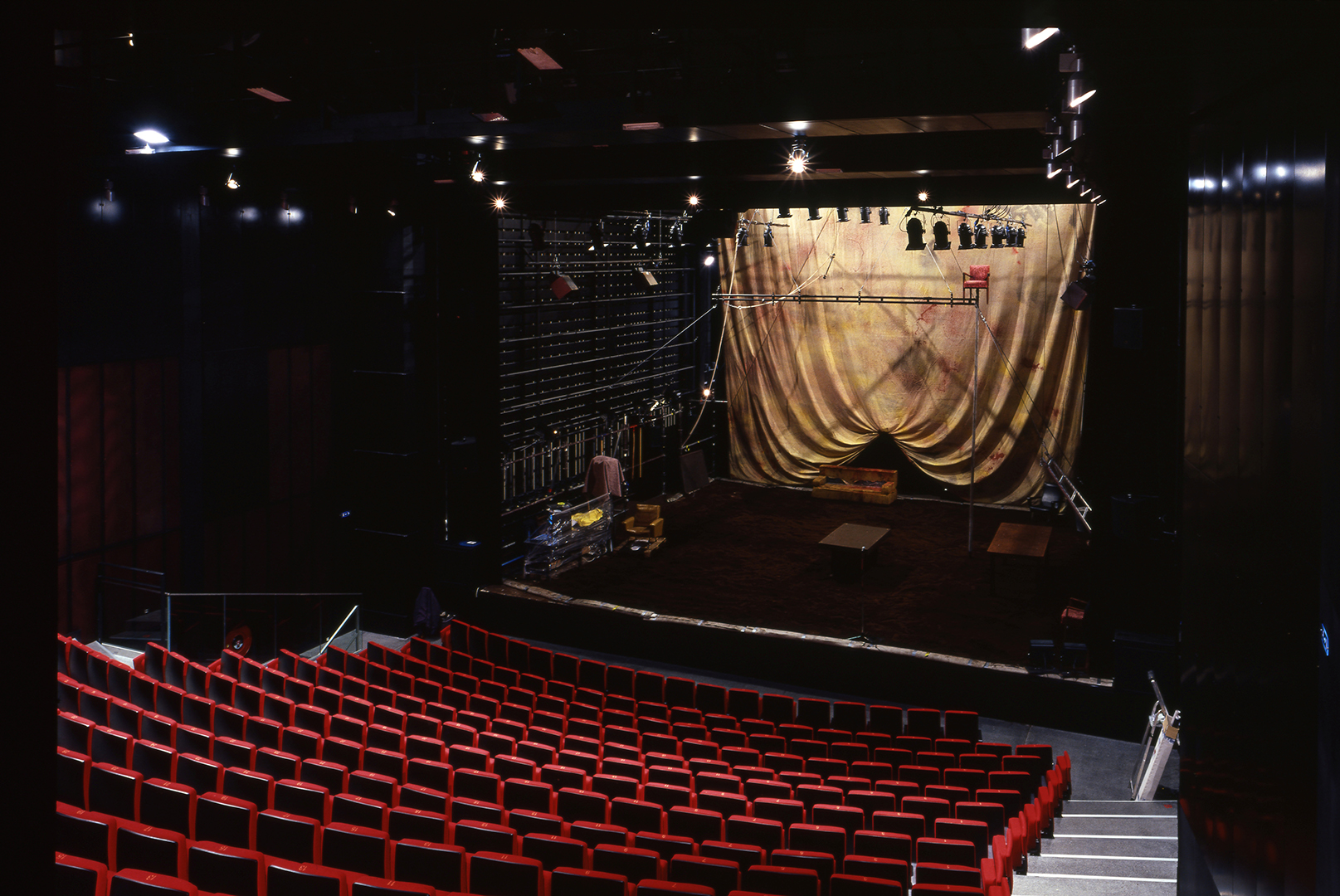 panoramic view
over the city
A large free double height stage dedicated to rehearsals is placed above the theater hall. It communicates with the artists' center located on the last level which, largely glazed, enjoys a panoramic view of the city.
The dressing rooms, the technicians' rooms and the offices are arranged to the north in the cantilevered volume on the adjoining courtyard where the technical access to the backstage is located. This volume, treated in drilled opaque frontage zinc cladding, is surmounted by the stage cage.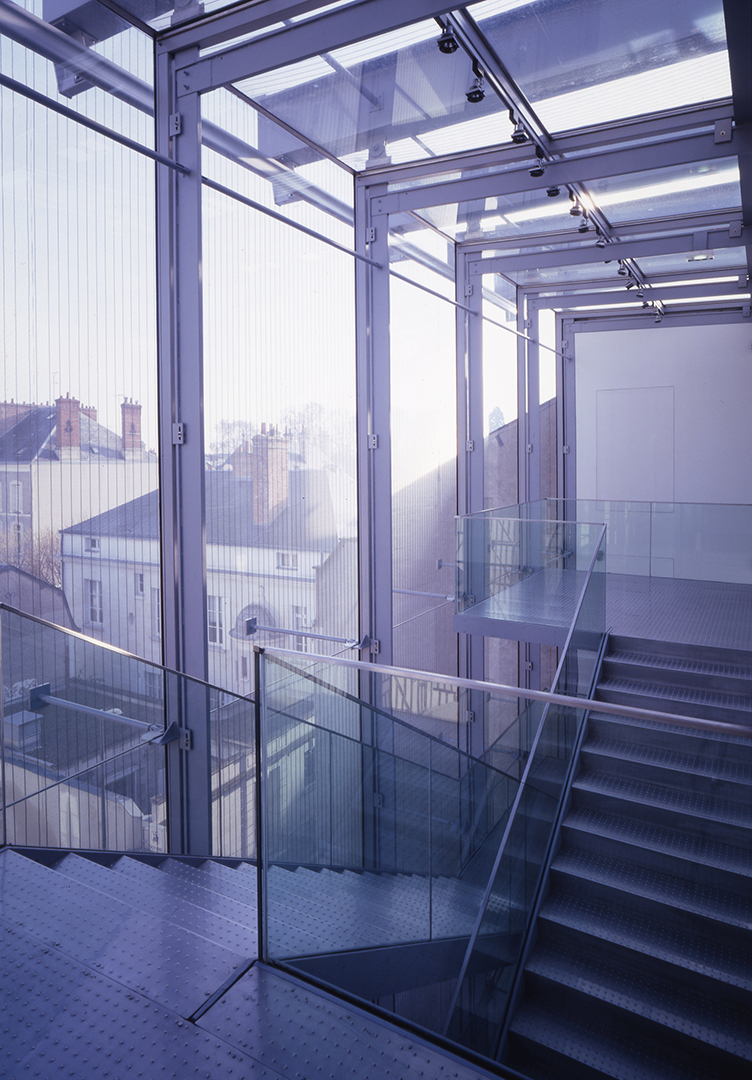 PROJECT TEAM
MANAGEMENT TEAM
Architect: ANMA
Structure: Batiserf
Economy: Michel Forgue
Scenography: Architecture & Technique
Acoustics: Peutz & Associés
Programming: Pro Development
STUDIES
Michel Delplace
CONSTRUCTION WORK
Aléjo Paillard
COMPANIES
Electricity: IDF
Ventilation, heating: LBE Bernard Ledoux

ARTIST
Veit Stratman