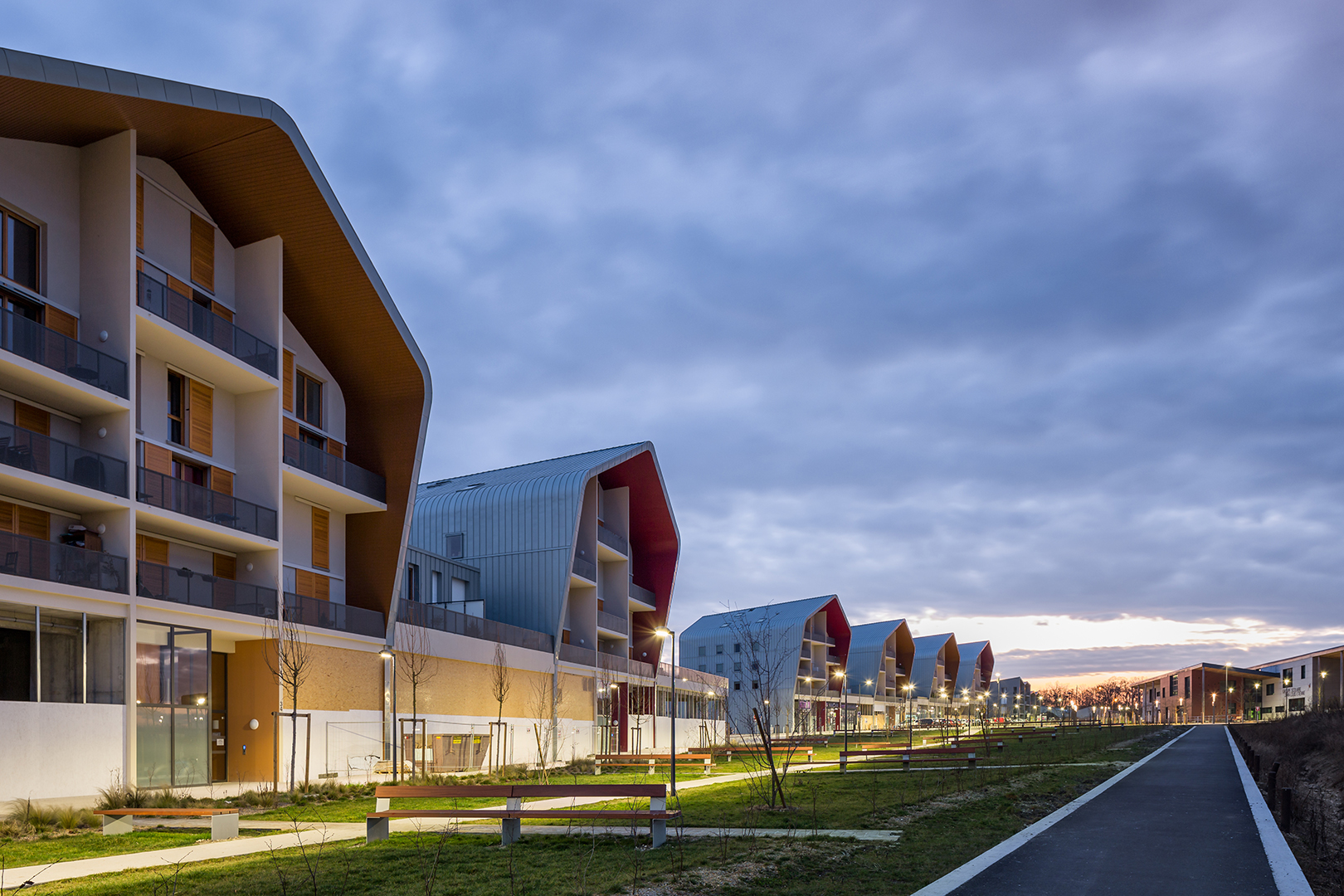 an evolving guide plan
As part of the consultation for the construction of 400 housing units in Herblay in the Bayonnes area, our team decided to broaden its thinking to encompass the entire territory concerned.
Starting from the main principles of the Puzzler agency's urban plan, we offer an evolving guide plan that is anchored on two fundamental principles:
To create a new center for this district around existing facilities and those to come.
To connect nature and the city by structuring this urban project along three wide landscaped paths oriented North / South.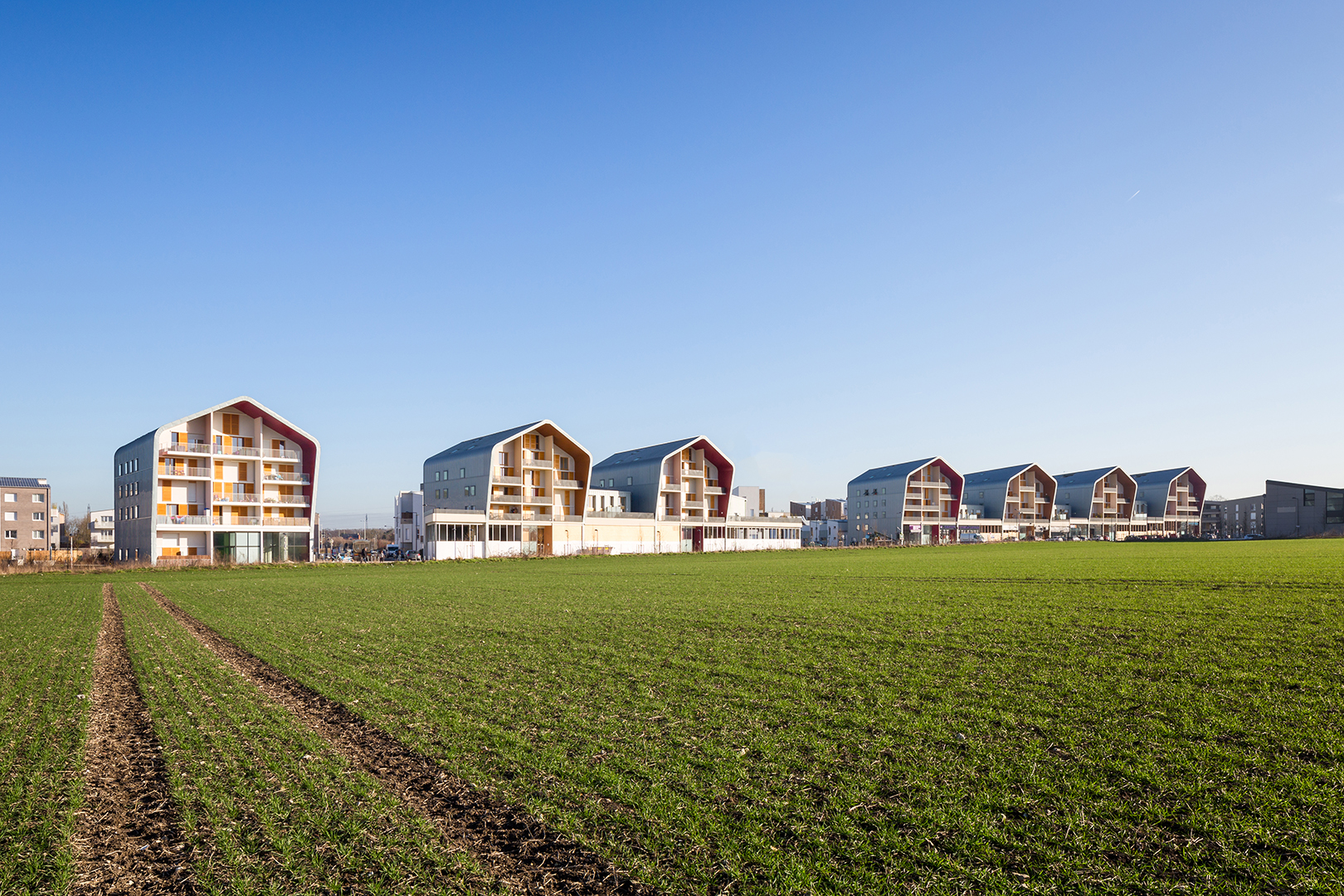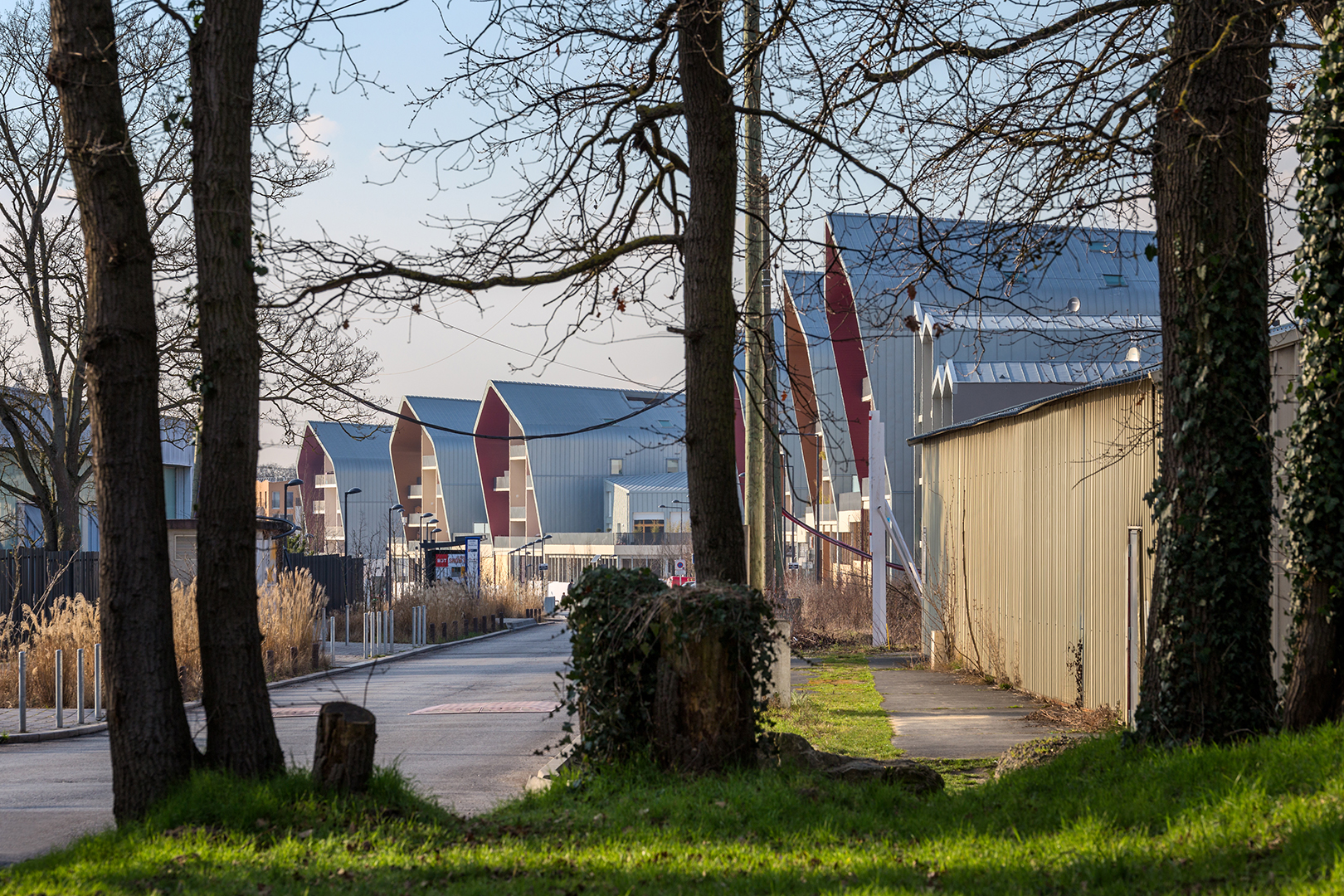 three built fronts
decreasing density
The guide plan organizes the density around a new public square in the shape of an elongated diamond, bordered by 7 "house buildings" whose roof designs provide a strong image of this district. The housing complexes of the 1st phase are organized into 3 fronts on a decreasing density:
A high density in the square where collective housing, shops and services interact.
A second front slides in crisscrossed rows behind,
Groups of intermediate housing and individual houses not unlike small "cités-jardins" come to the edge of the district and along the landscaped paths.
Our project thus offers a typological and architectural diversity in each block provided for in the program.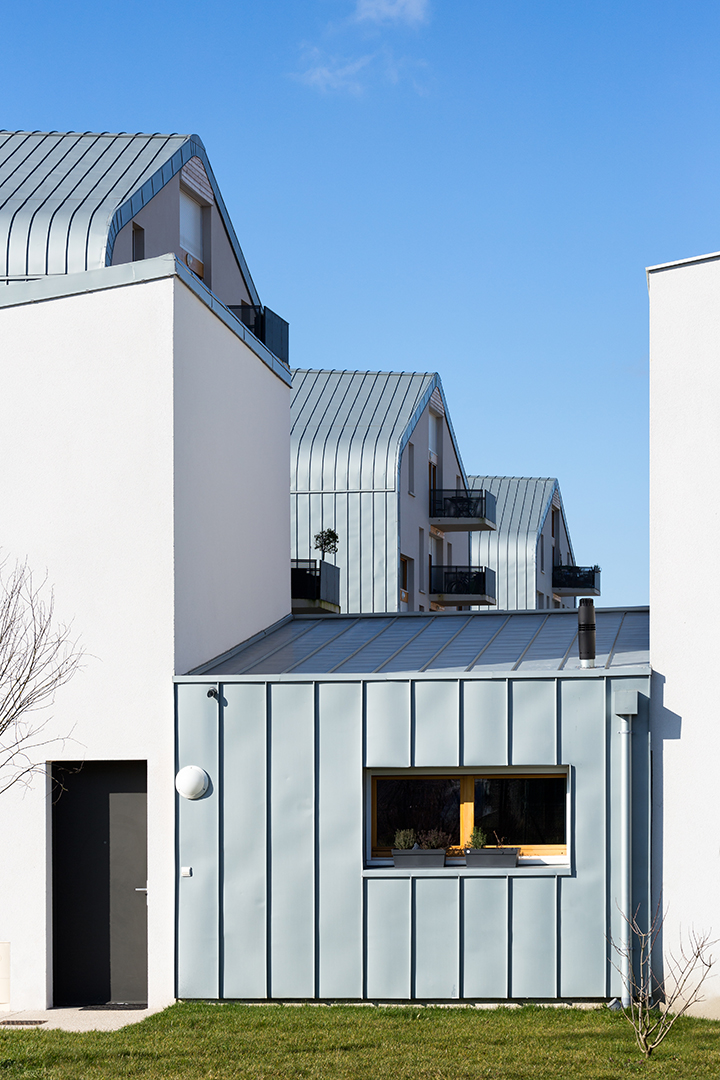 PROJECT TEAM
MANAGEMENT TEAM
Architect: ANMA
Structure, economy: Nexity
Control office: Veritas
COMPETITION
Florent Biais
RESEARCH
Antoine Carrel
David Cote