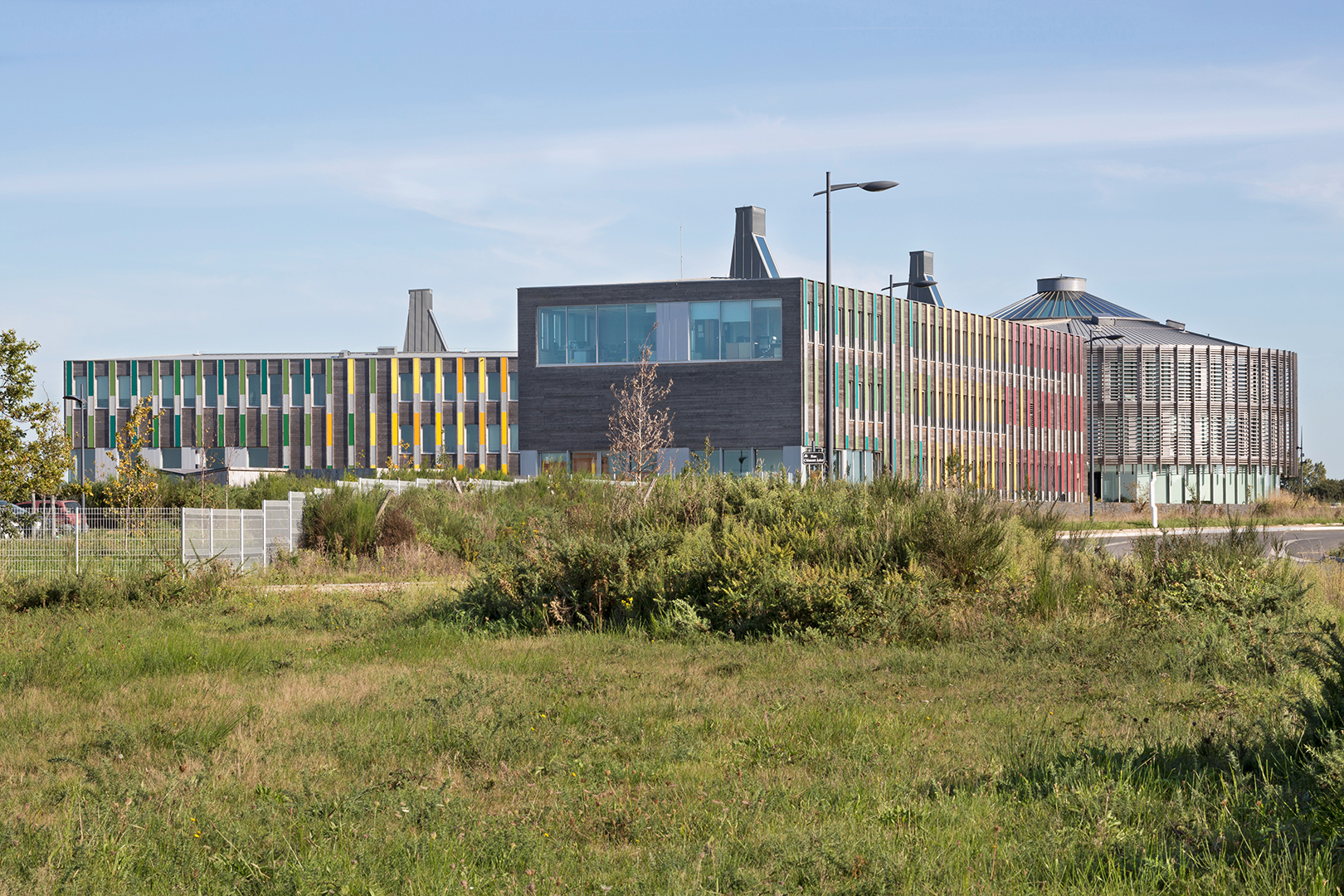 landscape, glass
and wood
On a plot of the joint development district des Plaines des Villes, to the south-west of the Briochine agglomeration, the project consists of 3 office buildings which are arranged on a circular pivot by connecting volumes. These, as well as the 3 office wings, are covered with a low-pitched roof equipped with solar chimneys coated with photovoltaic cells according to their exposure.
The facades of the central rotunda are fully glazed. On the upper level, a wooden mesh provides sun protection for the premises. In the center, the roof breaks to make room for a patio.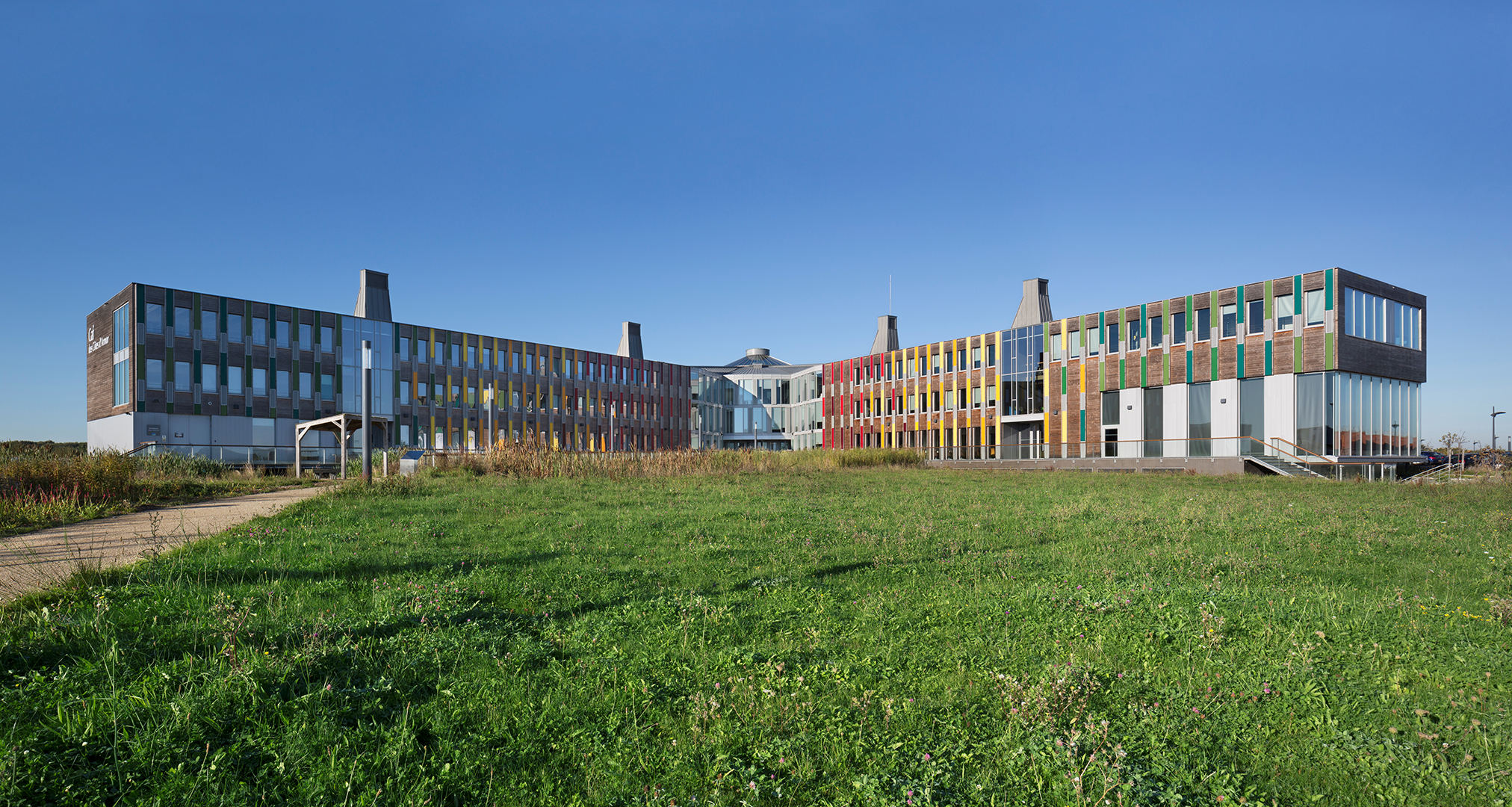 6 MAXIMUM solar chimneys

The environmental design of the project is expressed by the devices that constitute it. It has 6 large solar chimneys on the roof, their purpose is to use solar heating to create a draft and ensure natural ventilation of the premises and their night-time cooling.
During the studies, the modeling of the chimneys made it possible to develop a maximum surface area of exposure to solar radiation and thus guarantee the greatest draft.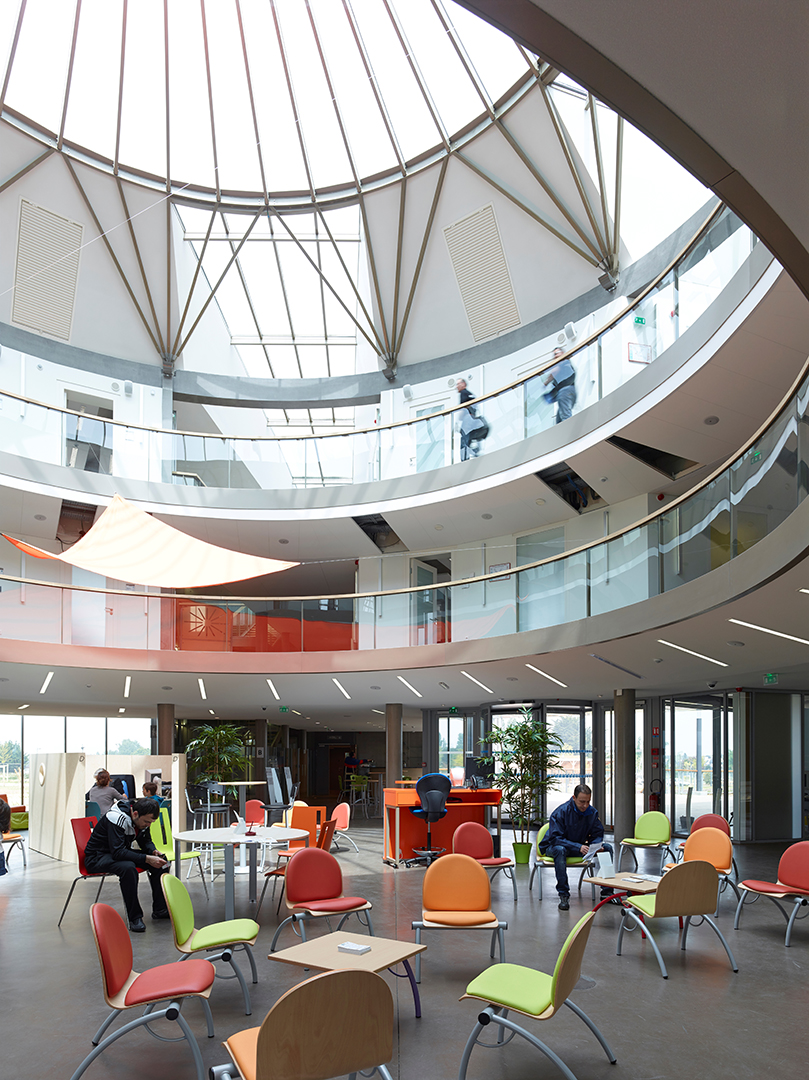 water protection and
recycling
The rainwater collected from the roof is discharged into the planted ponds which ensure the filtration of gray water. Passive contributions, protection devices and water recycling are thus enhanced and understandable through their architectural expression.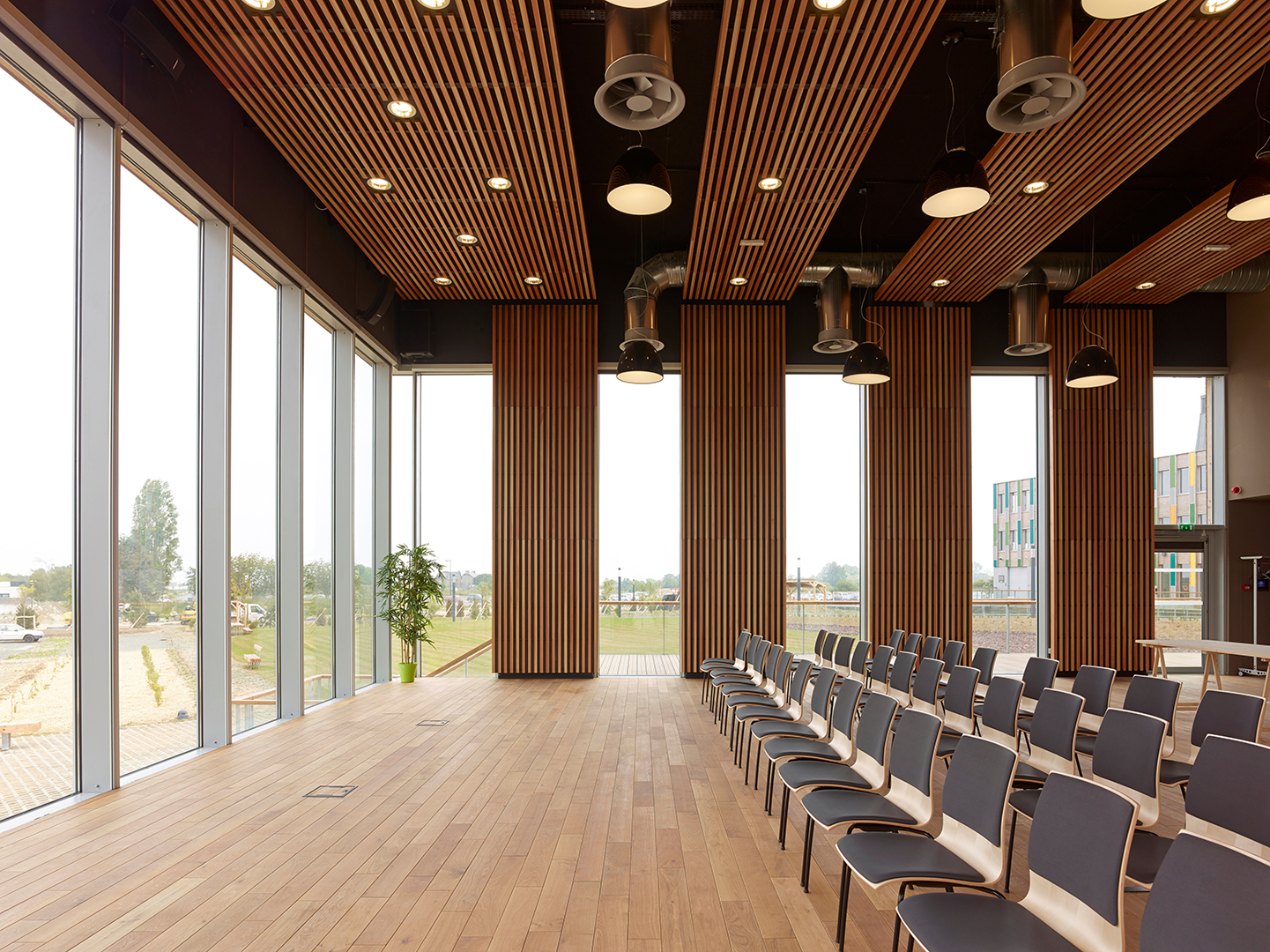 PROJECT TEAM
MANAGEMENT TEAM
Architect: ANMA
Economy: Aria
Acoustic: Itac
Lighting: Atelier Roland Jeol
Landscape: Sempervirens
Environment: Franck Boutté Consultant
COMPETITION
Hélène Dupont
RESEARCH
Valérie Dubois
Hélène Dupont

CONSTRUCTION SITE
Etienne Challet-Hayard
Jacqueline Lee
COMPANY
Entreprise générale : Aria