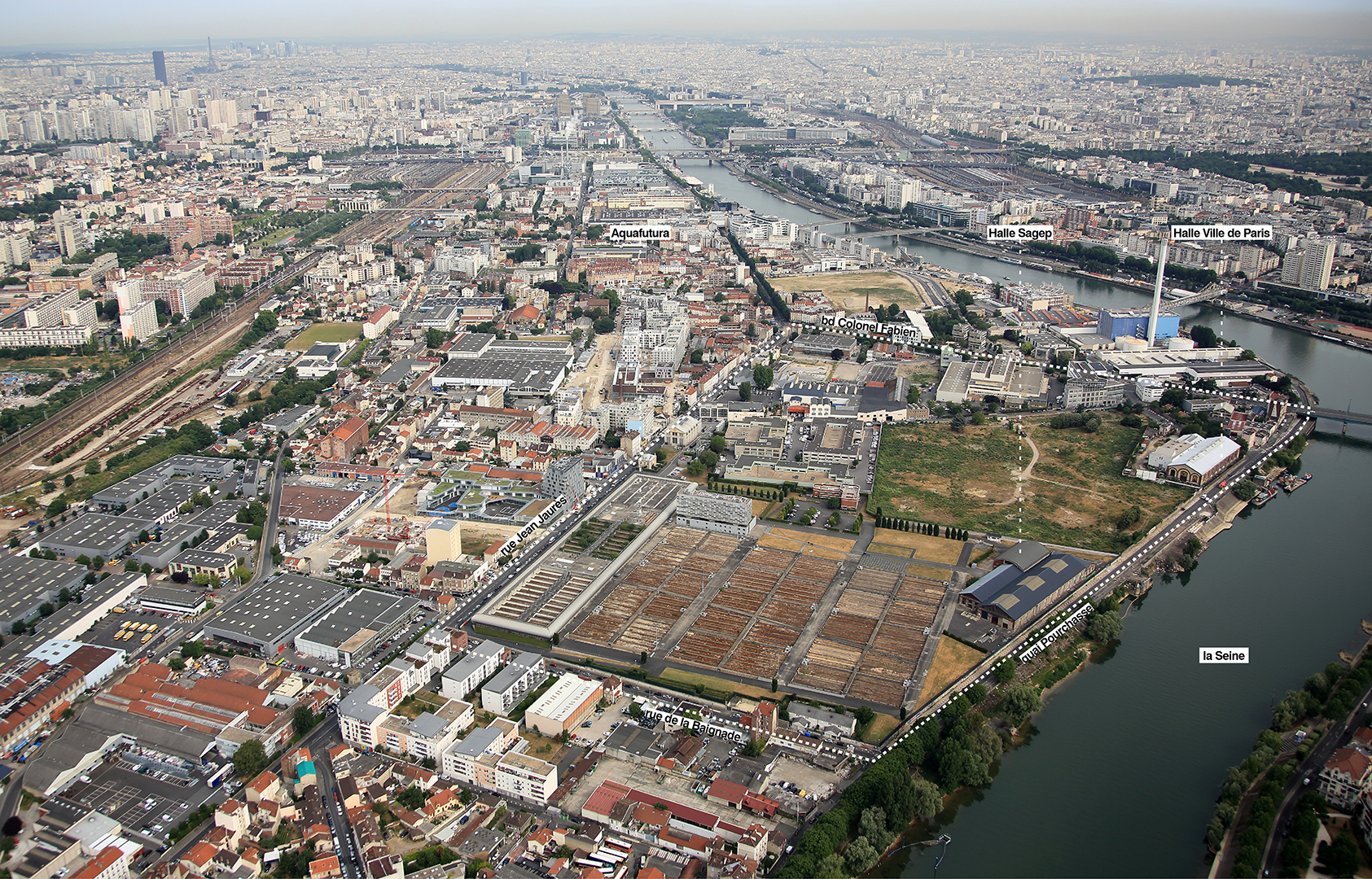 4 axIs of urban development for sector 4
ANMA was commissioned to coordinate the development of one of the 5 areas of the CAZ Ivry Confluences. On an area of 25 ha, it is marked by the banks of the Seine and large industrial rights-of-way required to change.
The urban project proposed by ANMA sets out the ambitions of the CAZ and adapts them to its particular context following 4 axis.
adjusting the city's link to its river
Reveal the banks of the Seine and connect the city to these banks by a landscaping device and blocks in which the vegetation flourishes.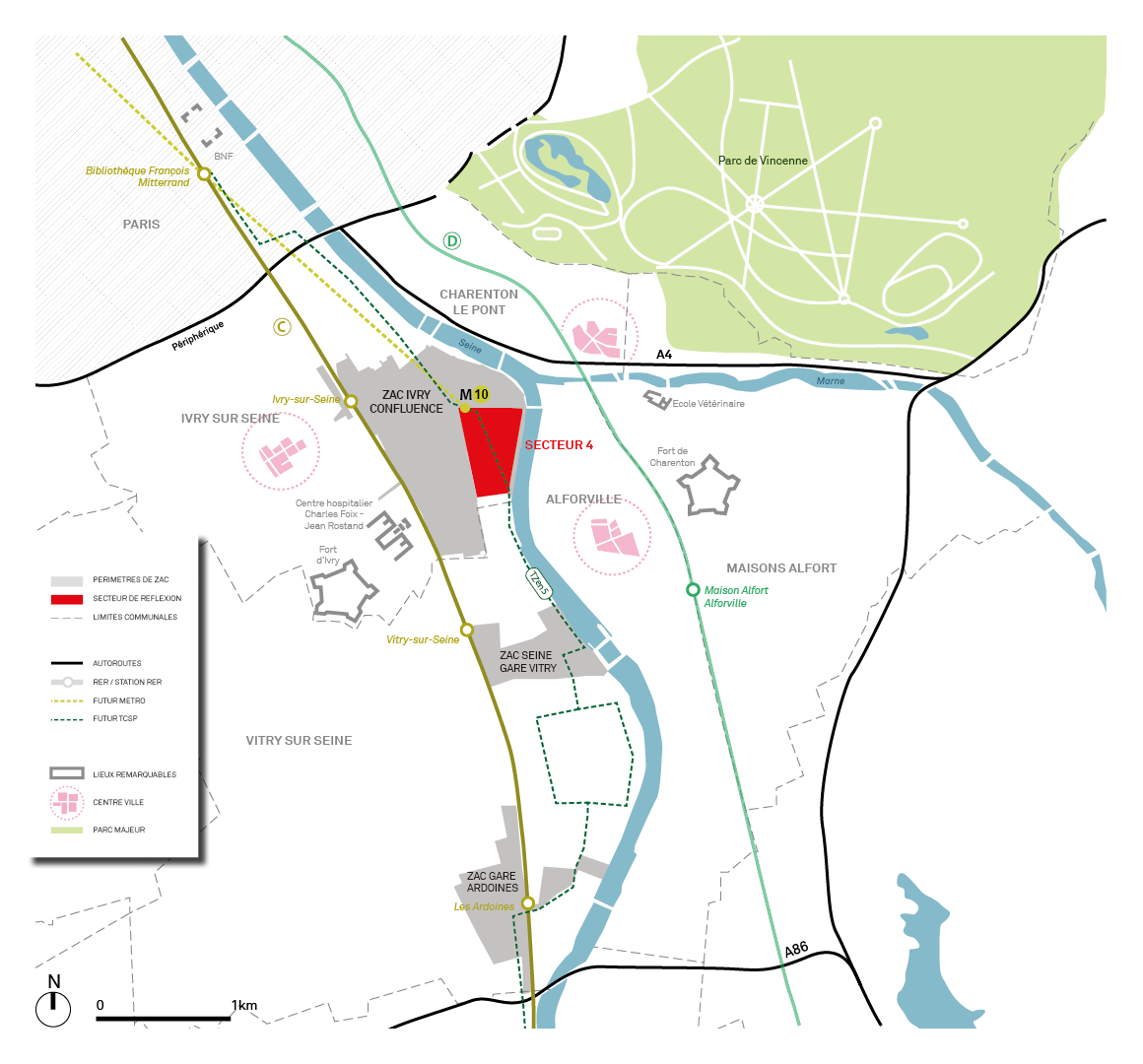 promoting
gentle mobility
Opening up the city to pedestrians: as of today, it is made up of large industrial and private rights-of-way, the project is installing pedestrian walks by creating a network of path between future blocks.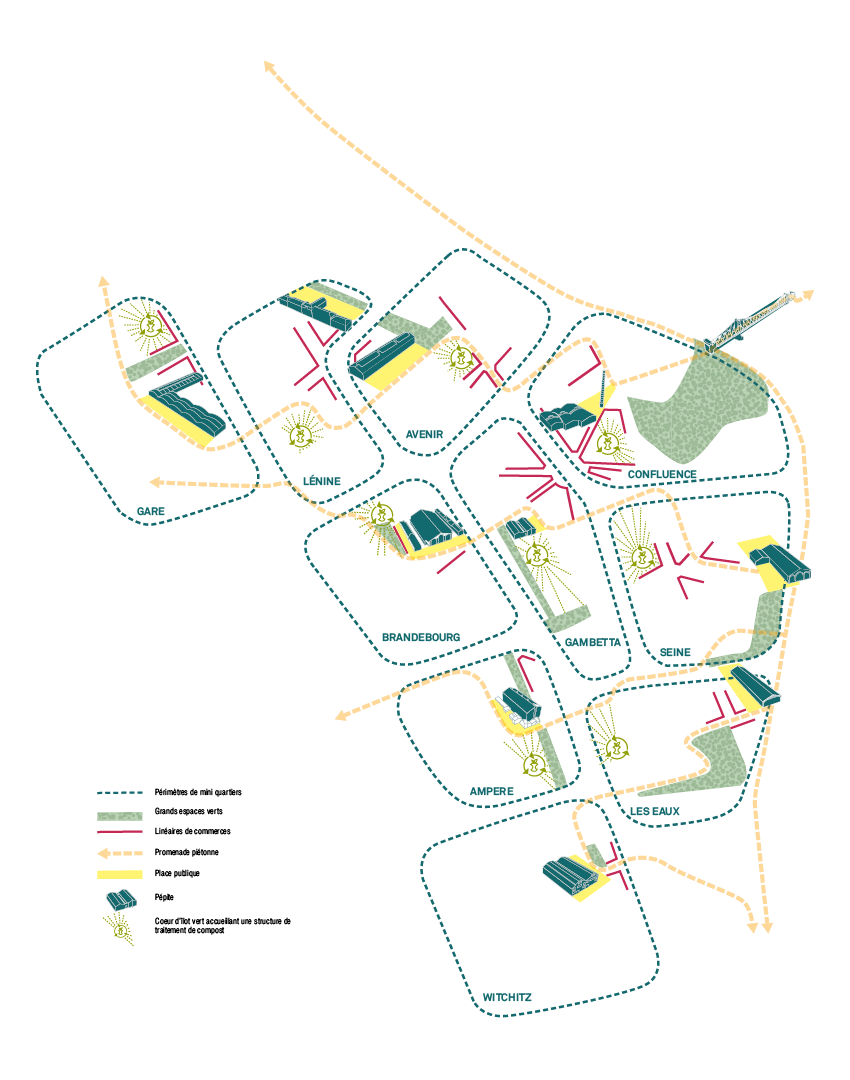 avoiding demolition
To stage industrial history by imposing a "conserving buildings" principle as much as possible, even for the most ordinary.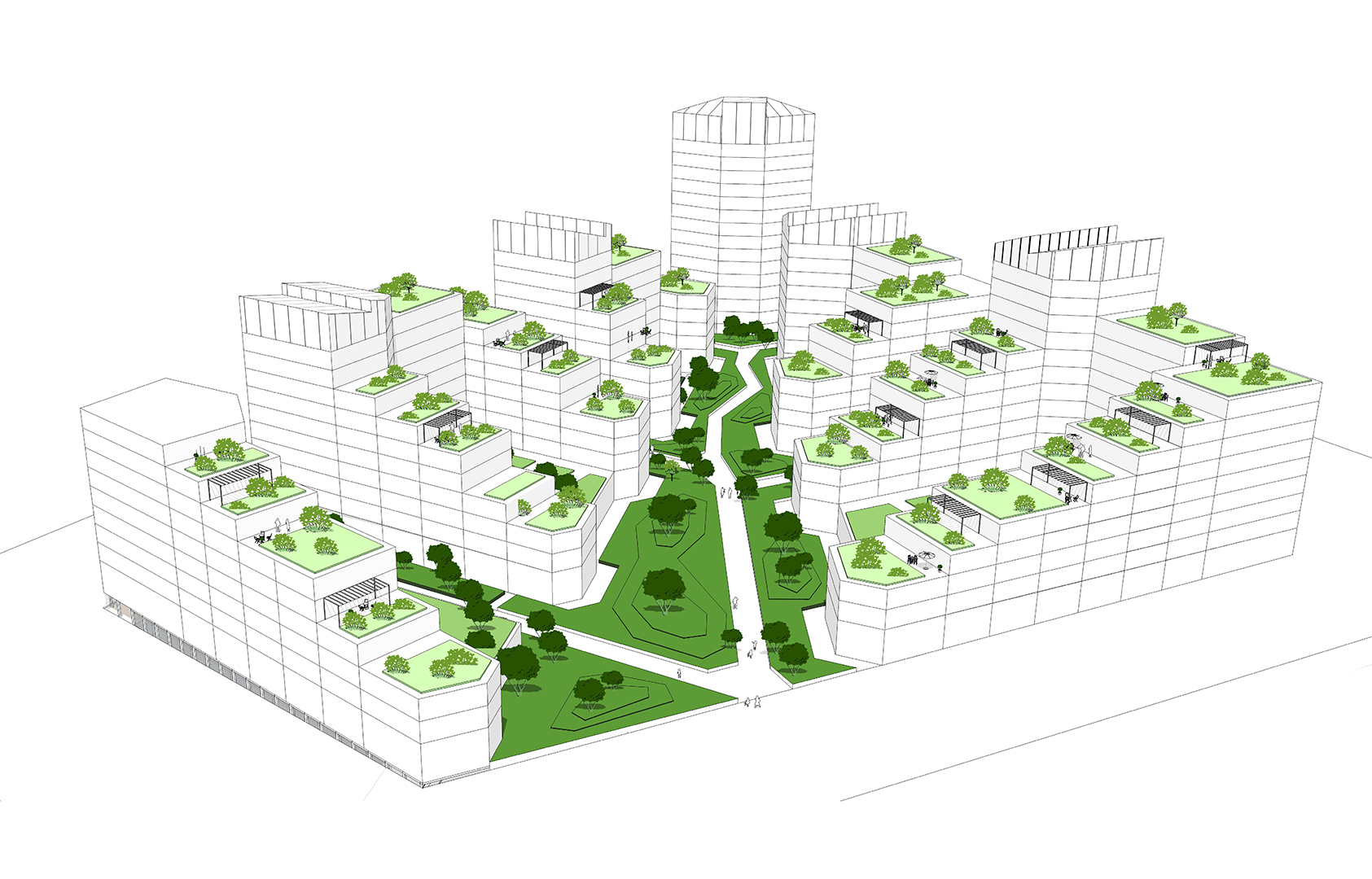 promoting productive activities in the city
Allow for a mix of functions by giving space to so-called productive activities, whose functional needs must be met, while finding the means to reduce their potentially harmful impact on other urban functions.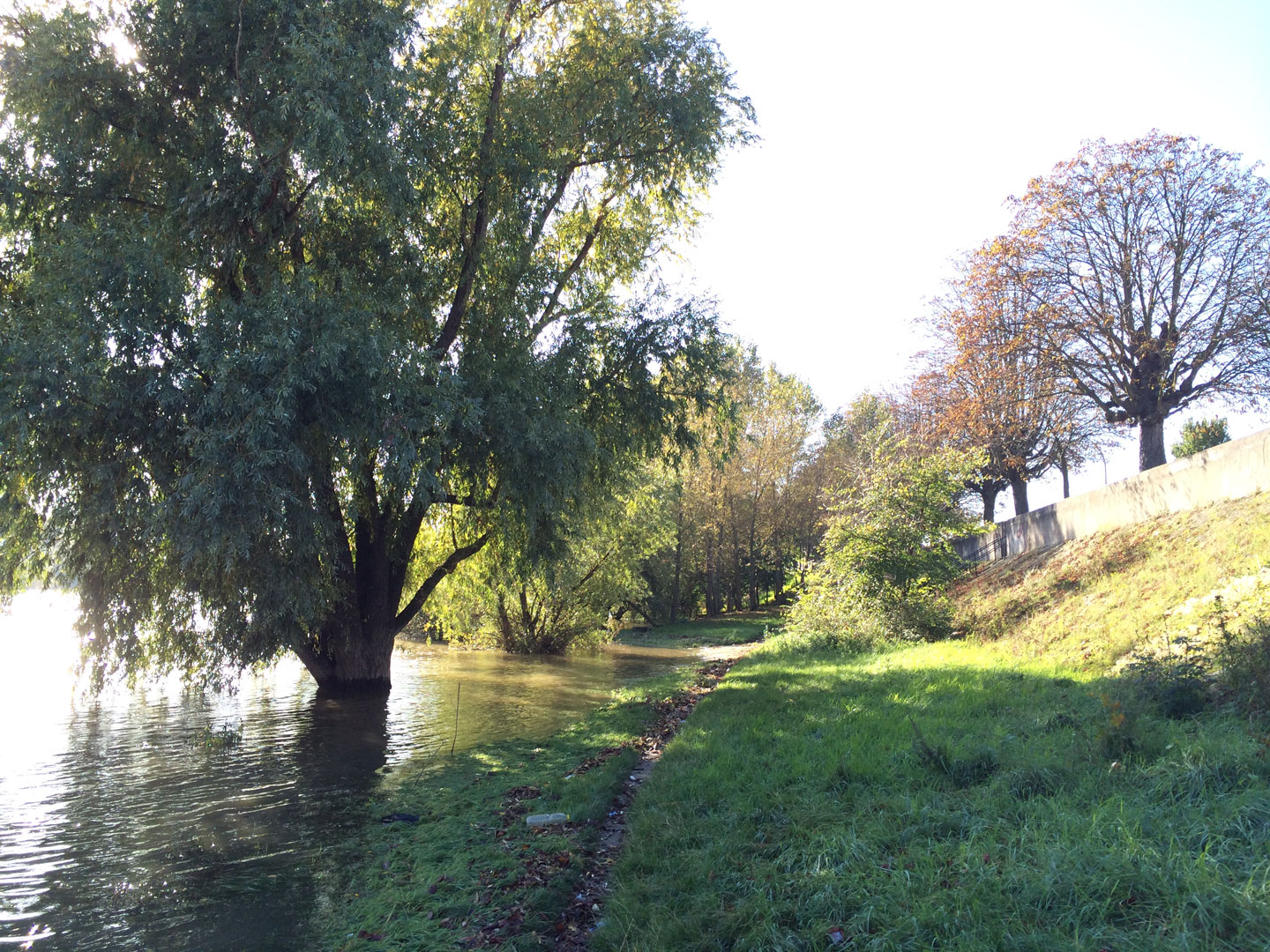 PROJECT TEAM
MAÎTRISE D'OEUVRE
Architecte urbaniste : ANMA
CAZ urban planning coordinator : Bruno Fortier
RESEARCH
Gwendoline Hamet
Sophie Morgenthaler
Mélusine Hucault