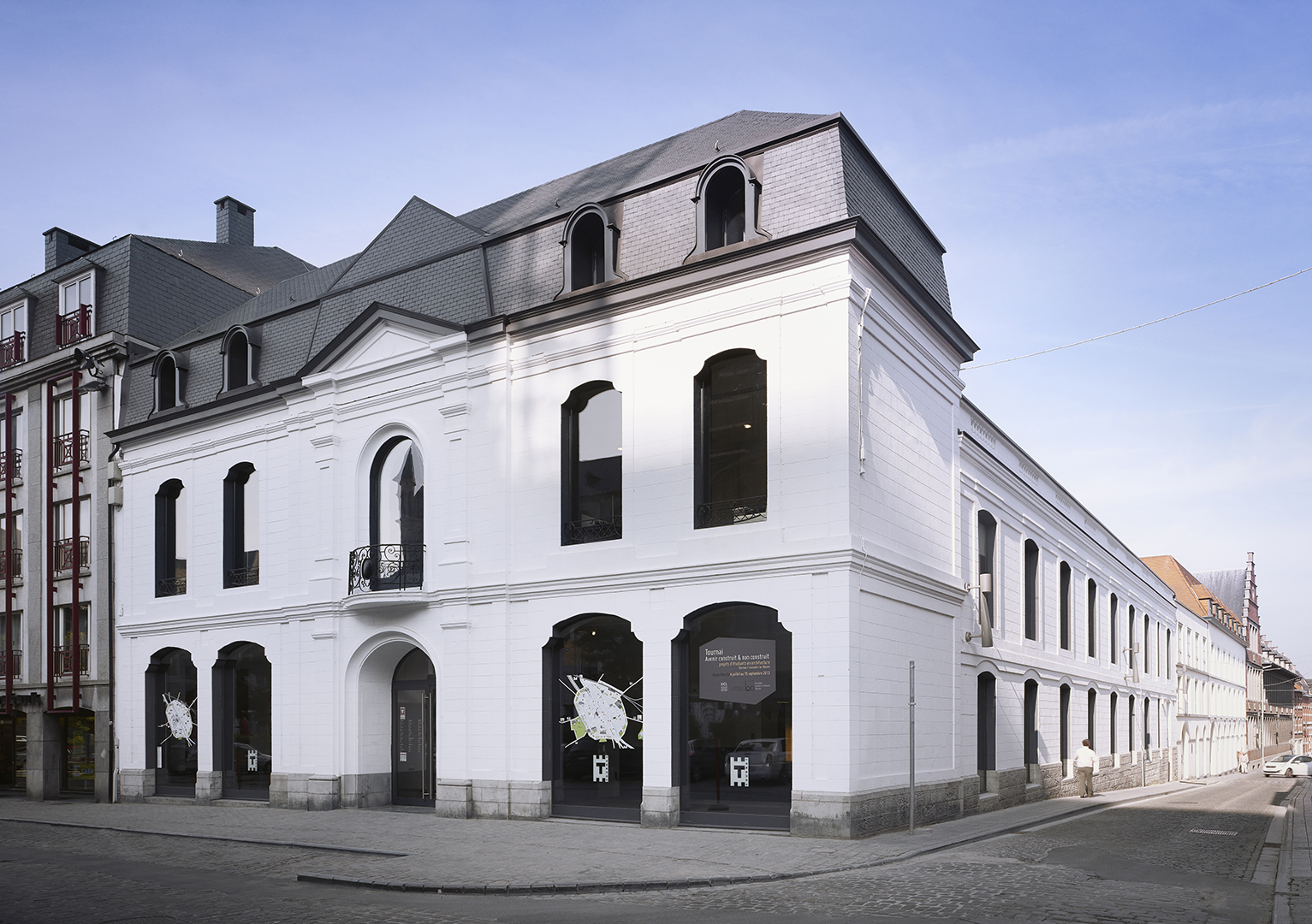 within a
tourist route
The Cathedral of Tournai draws the heart of the city. It imposes its slender silhouette, visible from all the small streets of the city center. The downtown revitalization project highlights this majestic presence by clearing and unifying all streets and squares.
A network of golden lines which starts at the door of the cathedral, draws a sensitive mesh on the ground which, made of golden lines and dots, indicates each remarkable element of the urban fabric: historic buildings, porches, street entrances, squares … All these points are commented on and put in direct relation with the cathedral.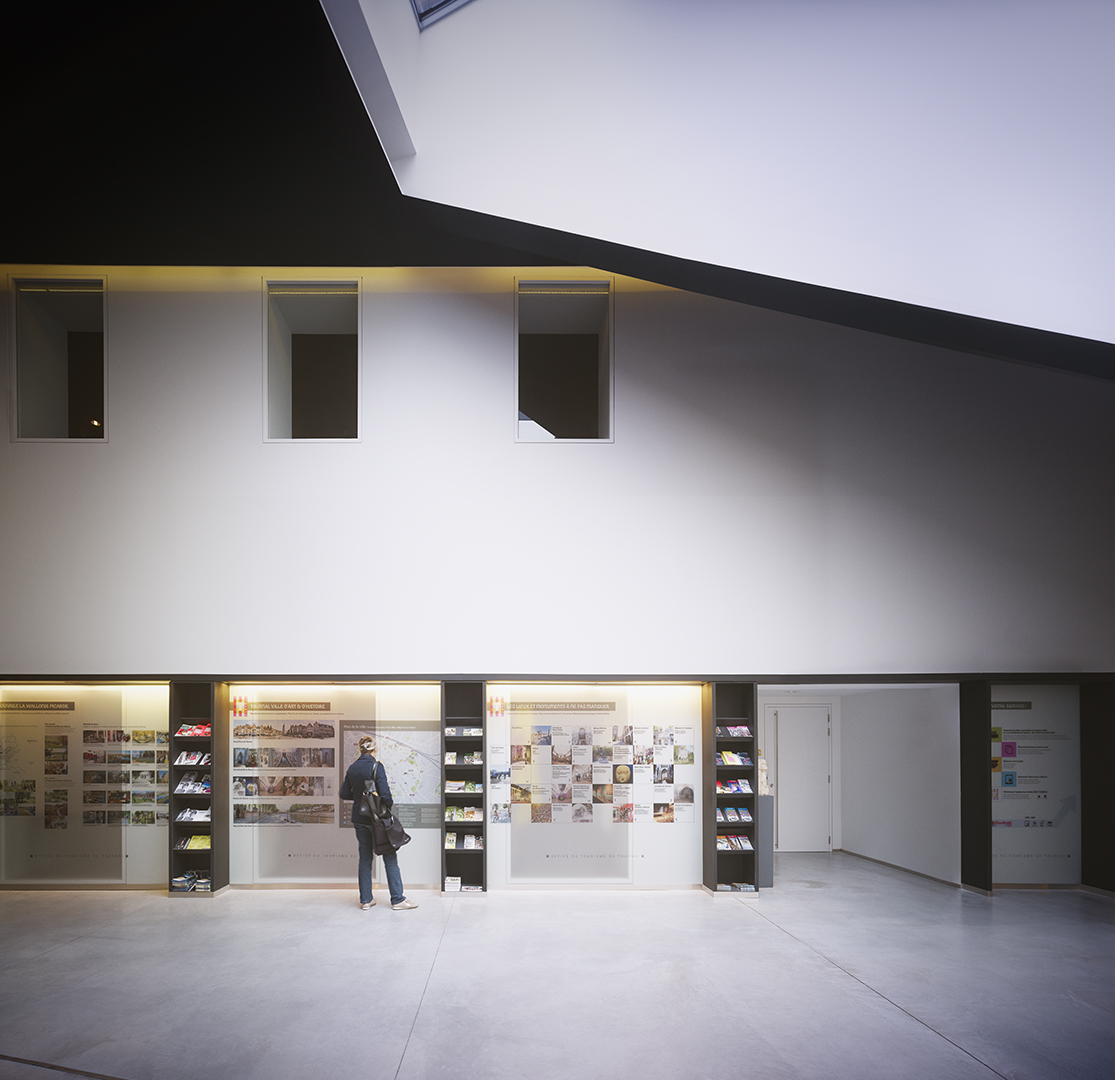 a dedicated showcase
to the city
As part of this operation, the transformation of the former Hôtel Dexia into a municipal Tourist Information Office asserts a clear and coherent identity. Its envelope refers to the past while bringing to it a contemporary spirit, an expression of Tournai's desire to be part of modernity.
The interior design offers several extraordinary settings, highlighting the heritage, and thus creating a place totally linked to a regional identity, a building whose very structure becomes a true showcase dedicated to the city.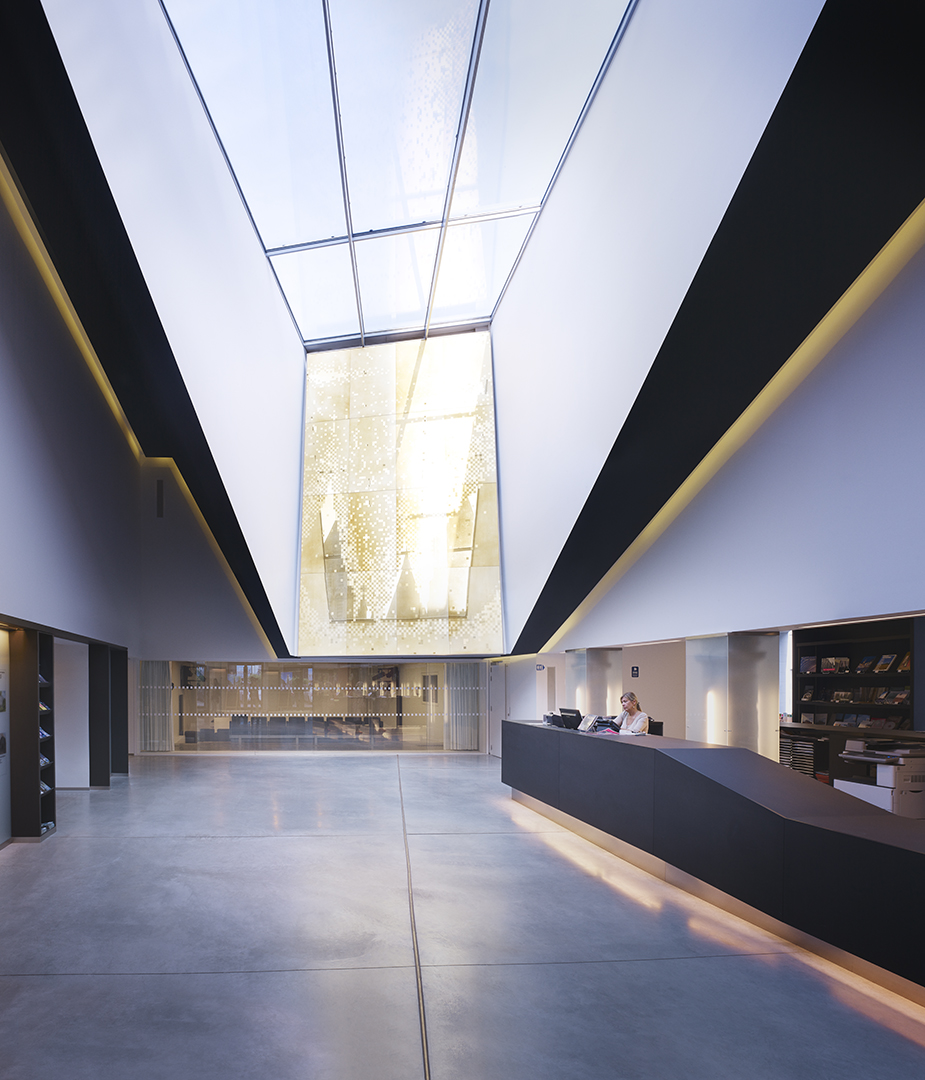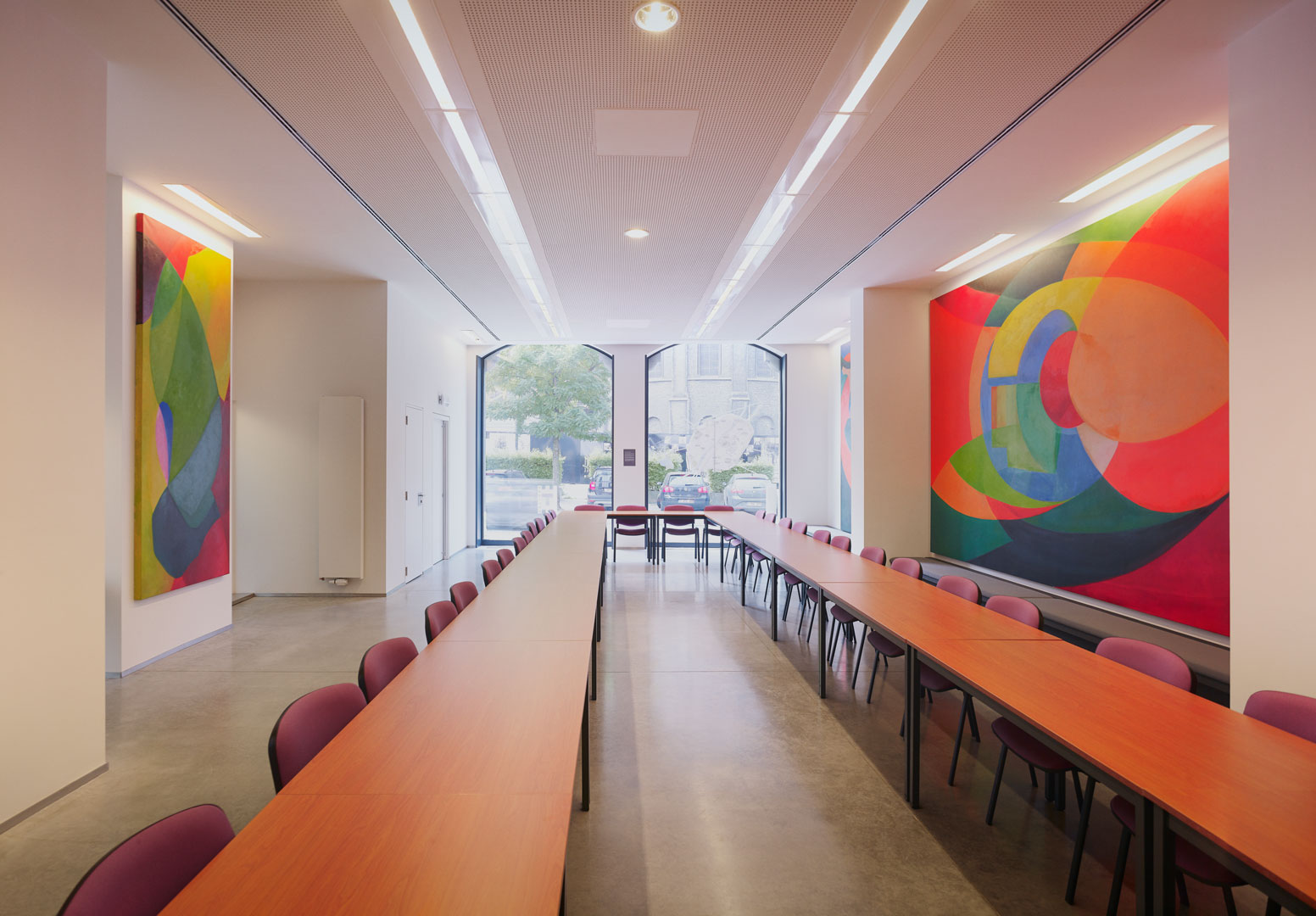 PROJECT TEAM
MANAGEMENT TEAM
Architect: ANMA
COMPETITION
Jean-Baptiste Briquelier
Ilias Rasmouni
RESEARCH
Jean-Baptiste Briquelier
CONSTRUCTION SITE
Jérémias Lorch