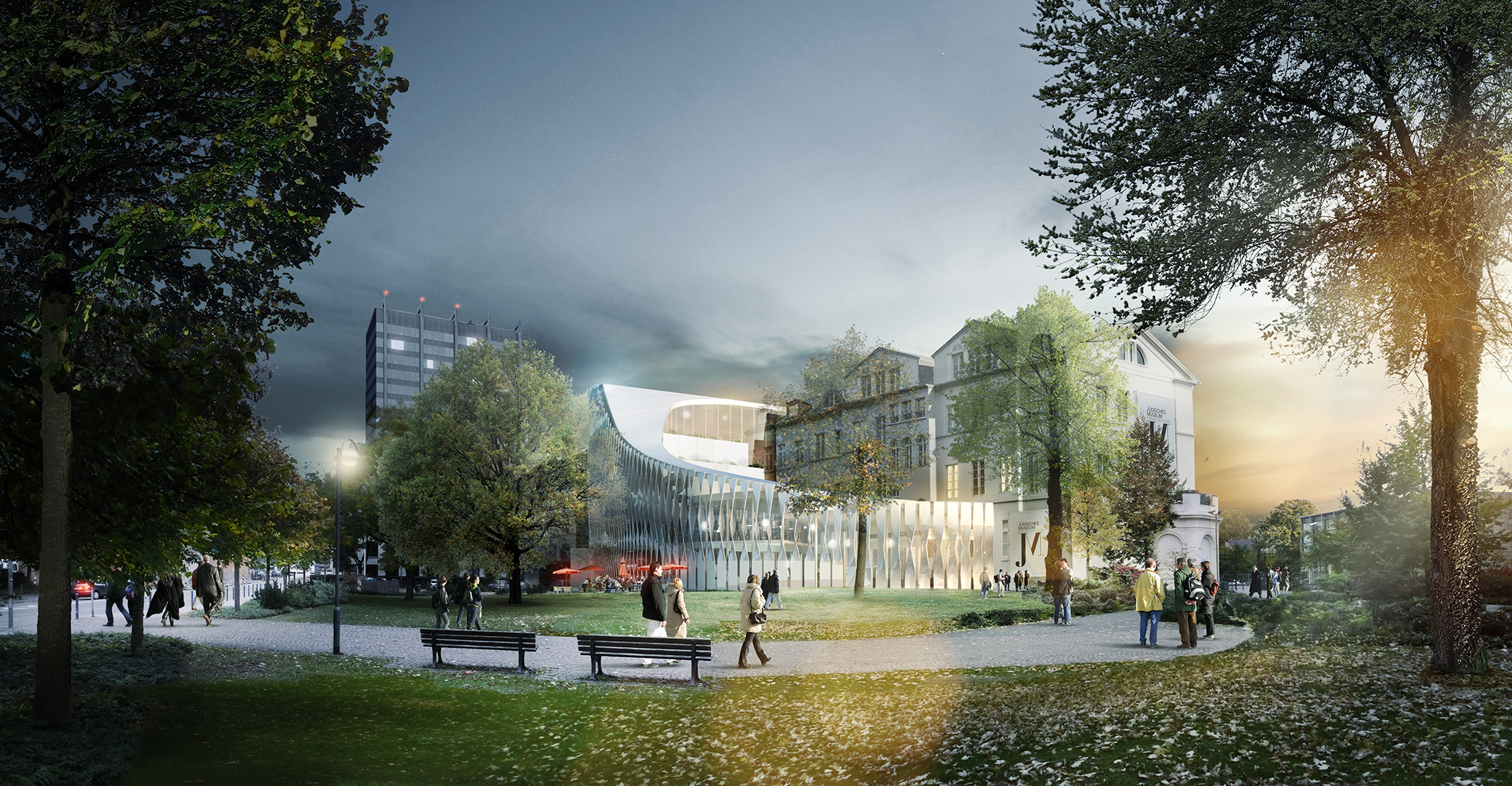 a veil of steel blades
The Frankfurt Jewish Museum is a hybrid. Composed of two buildings which interact, it generates an unusual and bifid temporal energy: between determined and undetermined, history and future, classic and modernity, openness and protection. This duality however forms a whole, a paradoxical unity which is the very strength of the building.
The new part is ascending in shape and culminates in a curvilinear movement towards the upper floors of the old building, leaving the latter visible from the park. This spiral ascension effect takes root in the ground at the entrance to the museum, it is a banister-staircase at the heart of the composition. Traced at the tangent limit of the trees of the park – all preserved – this circulation serves all levels of the museum. Its facade is made of torsion steel slats which filter and protect from somebody's gaze but which, like a veil, leave certain spaces open to view.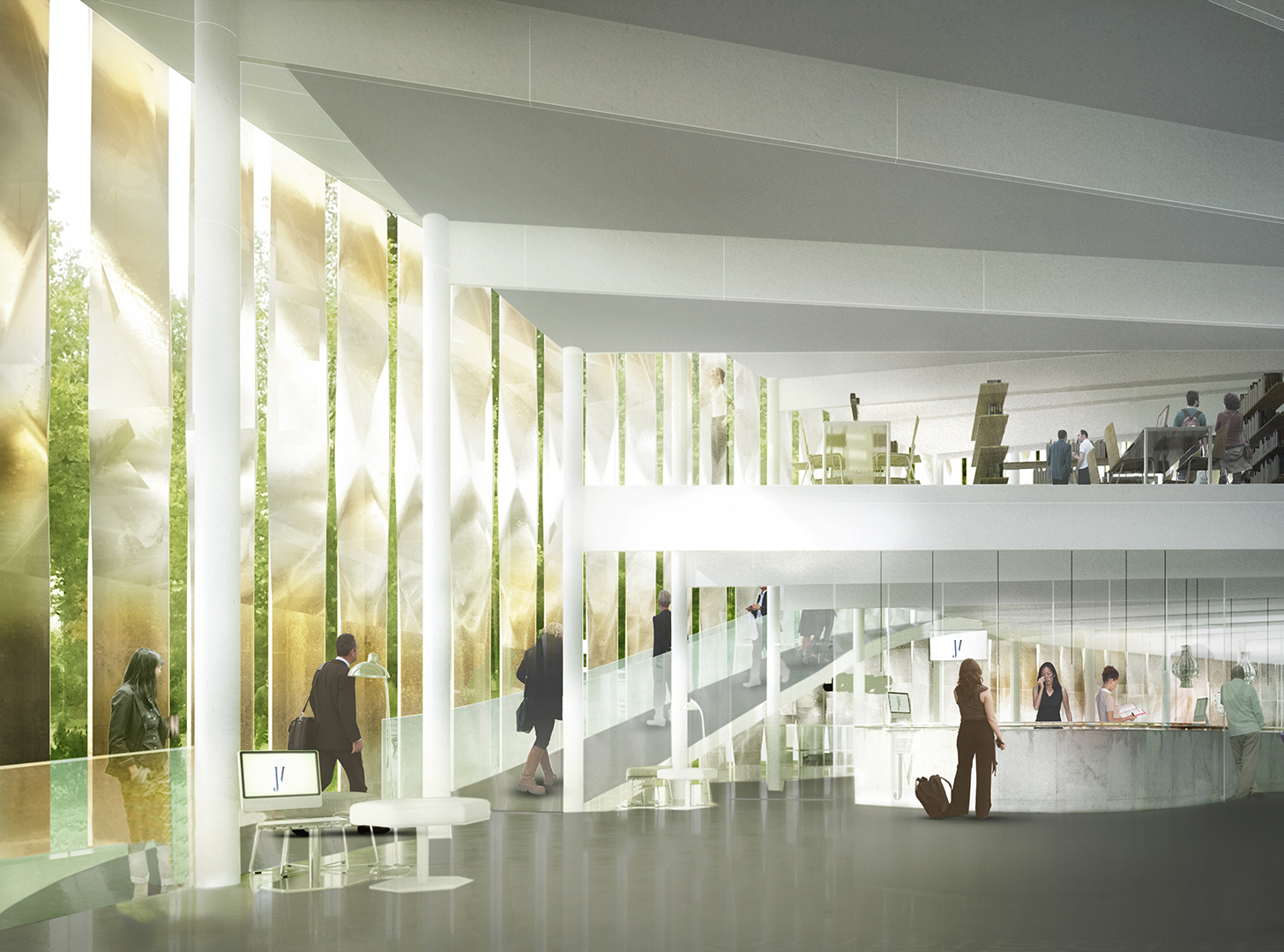 fluid circulation
flexible scenography
The perspectives on the entrance are very different each time and dynamic, which, in a way, ditinguishes the museum. There is no frontality or centered composition but on the contrary multiple aspects, always unusual, depending on the points of view in the city. The museum asserts itself by its discreet singularity.
The inner operation is fluid and open. At each level, links are created between the two parts of the museum, allowing the development of varied scenographic routes.
In the existing one, a refurbishment highlights the decorations of the Rotschild building while the staircase of the more recent part is restructured to make it more functional.
sliding between exhibitions
Access to the Museum is from the new part through an entrance opposite the vestibule of the Rotschild Palace and at even level with the garden. Visitors are welcomed into the lounge and can, from there, reach all of the museum's exhibition areas, either by taking the gallery that runs alongside the existing buildings, or by taking the ramps along the north facade.
The ramps are on opportunity for a gentle stroll that glides between the temporary exhibition area located in the basement and the mezzanine library. From this place, visitors can reach the conference room and choose to continue their visit by taking a ramp or a staircase to reach the first or second floors of the temporary exhibition.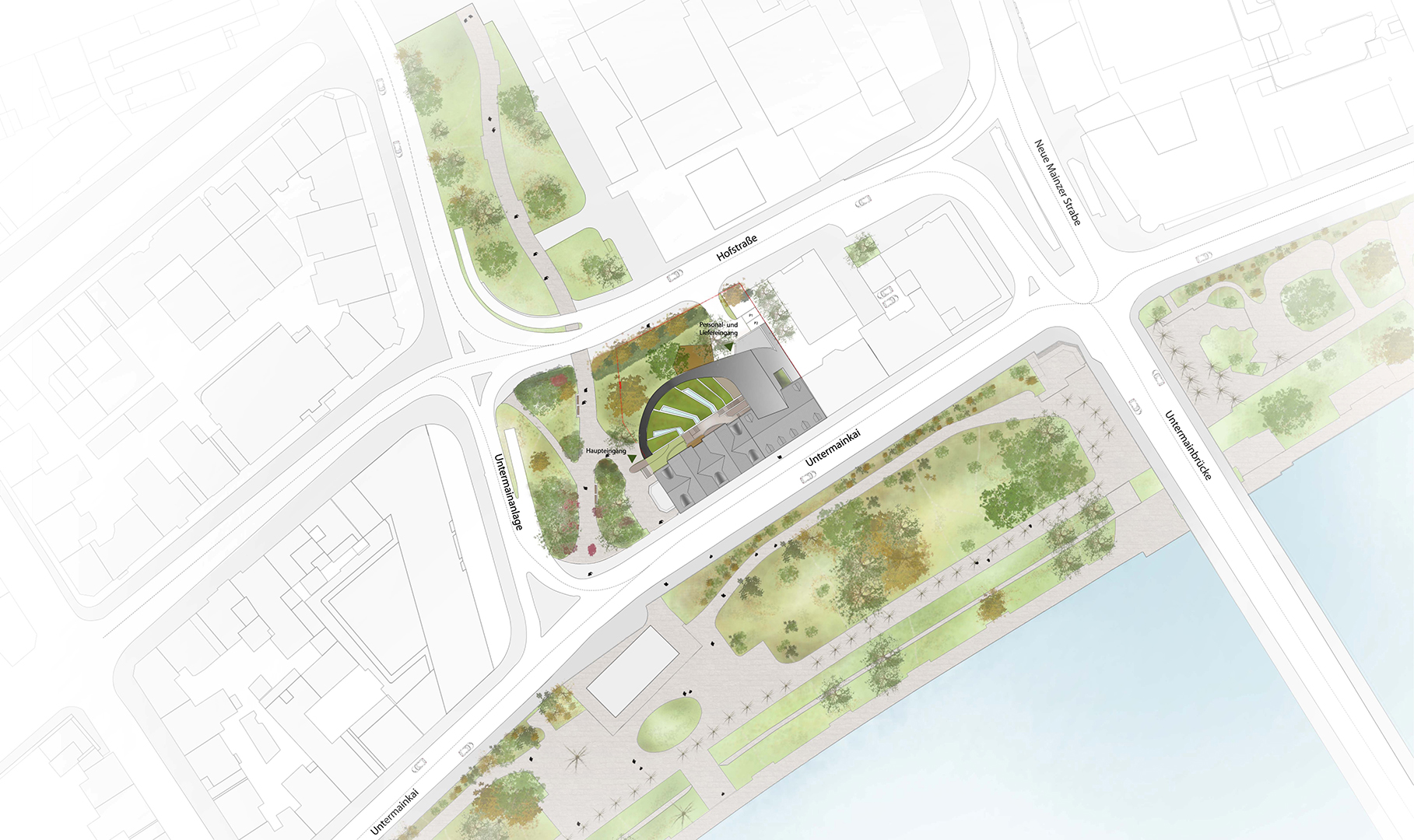 PROJECT TEAM
MANAGEMENT TEAM
Architect: ANMA
COMPETITION
Nicolas Grosperrin
Christian Koch
Julien Pasteau
Hélène Humbert
Beatriz Barral
PHILOSOPHER
Dimitri Sandler