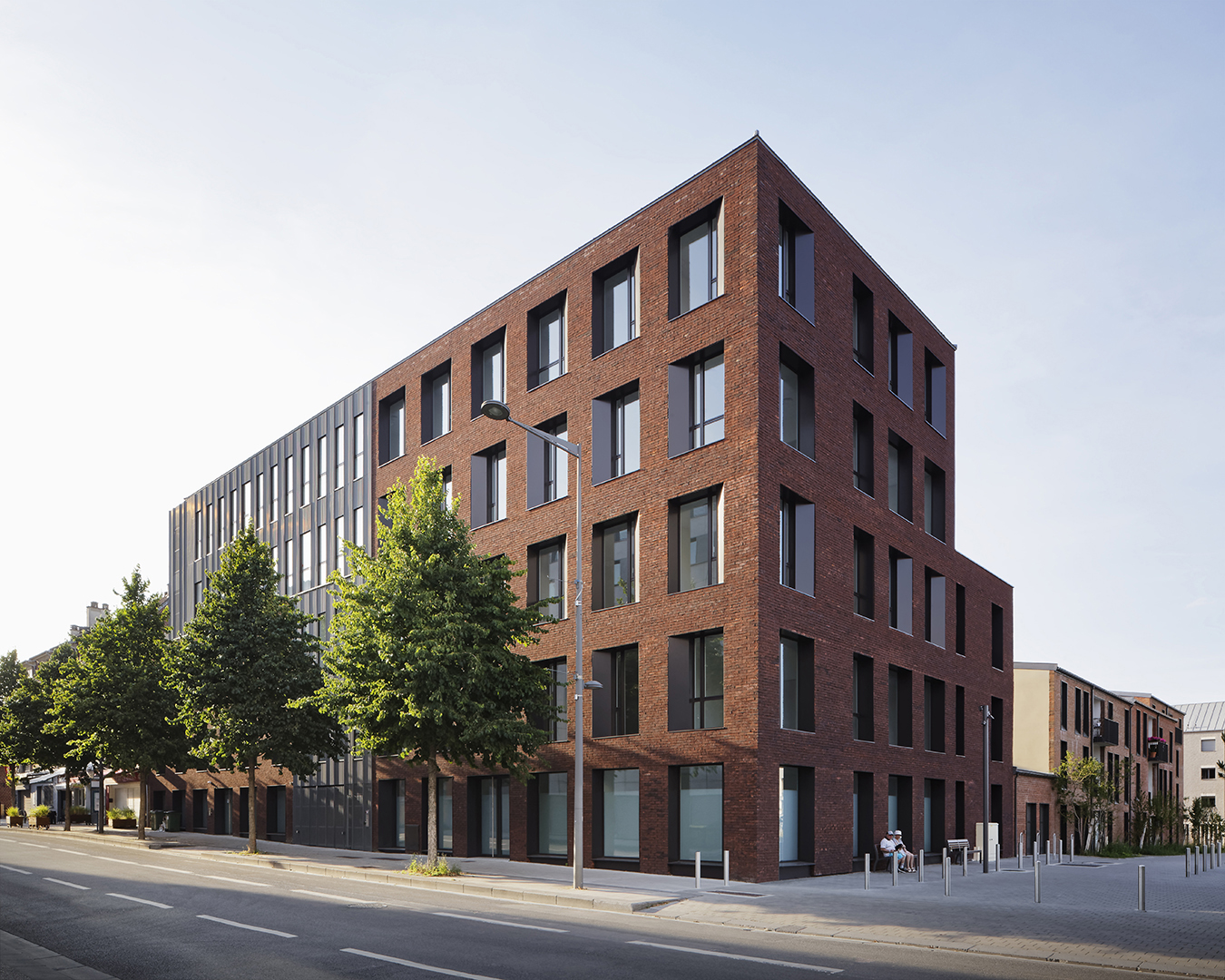 a working class
and industrial past
CBD/CAZ Gare la Vallée is a vast project of AUA Paul Chemetov to restructure the urban fabric in Amiens Located to the east of the historical center between the Somme and the railway line, this territory is marked by its working-class and industrial past: narrow brownstones, warehouses and industrial buildings sit next to numerous gardens and planted areas, mostly placed in heart of the area.
The site thus fits into a strong context of low-rise individual dwellings, punctuated by mansions and rare recent constructions.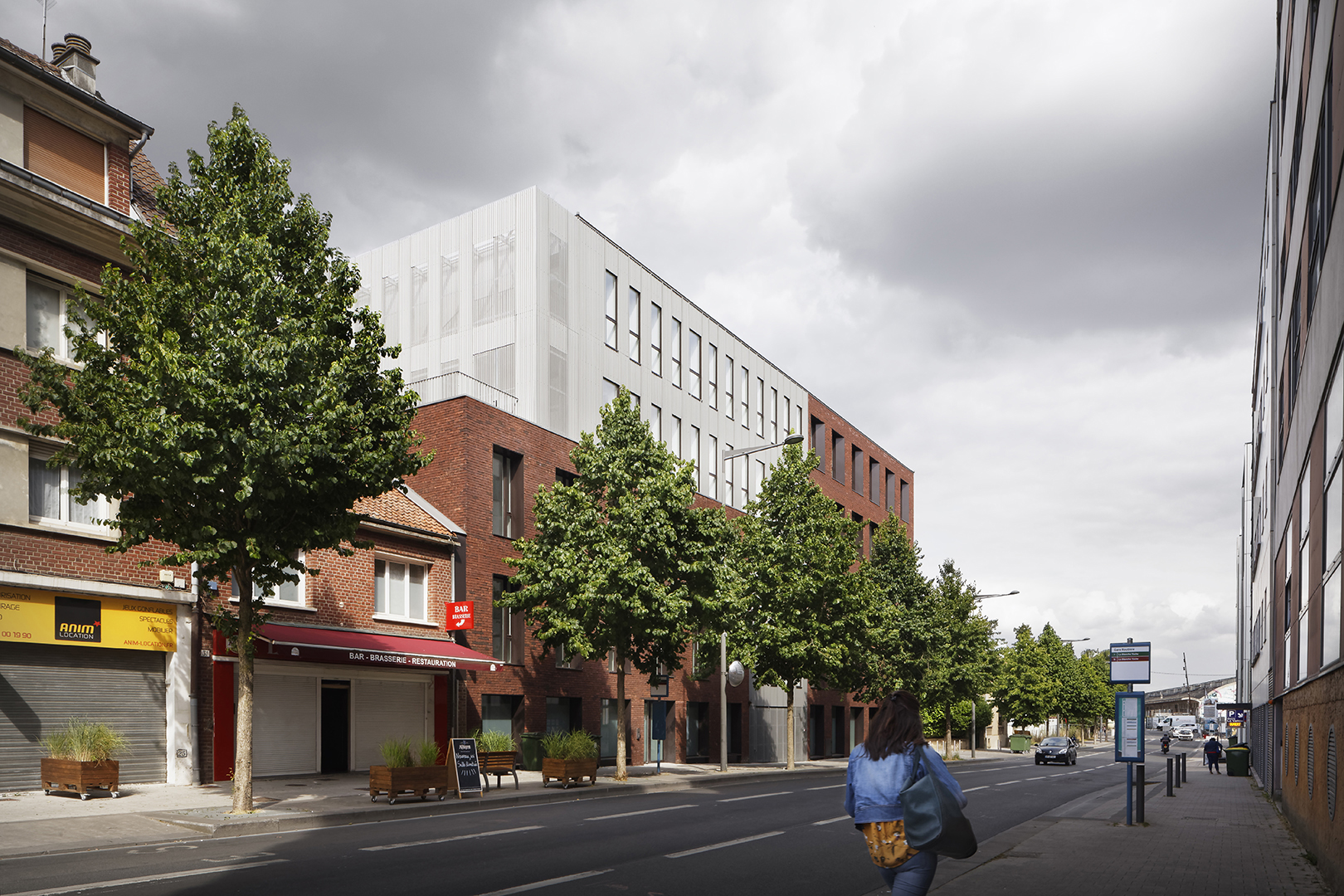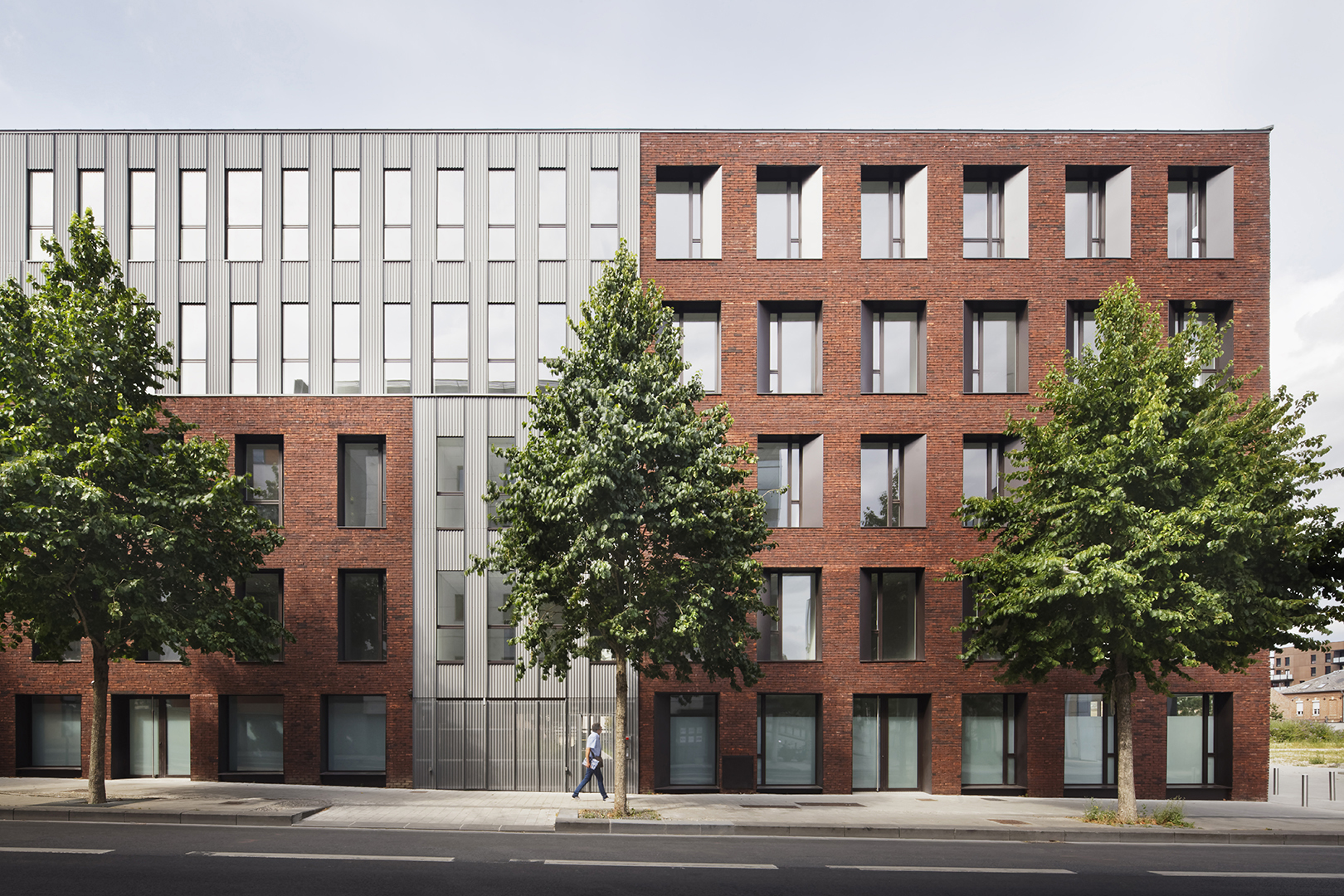 a programmed mixity
at the block scale
Located on the edge of the CAZ, the Boulogne block is bordered by four axes including the rue de la Vallée: wide and busy, it connects the city center and the CAZ. Structuring the district, it offers local shops, bars, offices and access to public transportation.
Ordinary and contextual, the project focuses on programmatic diversity: housing and offices at the block level. This is reflected in the project's templates: the high offices interact with the tertiary building facing them while the housing units, through their facade grid and the use of brick, echo the surrounding housing units. At the center of which stands an urban courtyard.
The building therefore creates a soft urban seam, a coherent hook with all the existing ones, whether they are old and low-rise or recent and more imposing.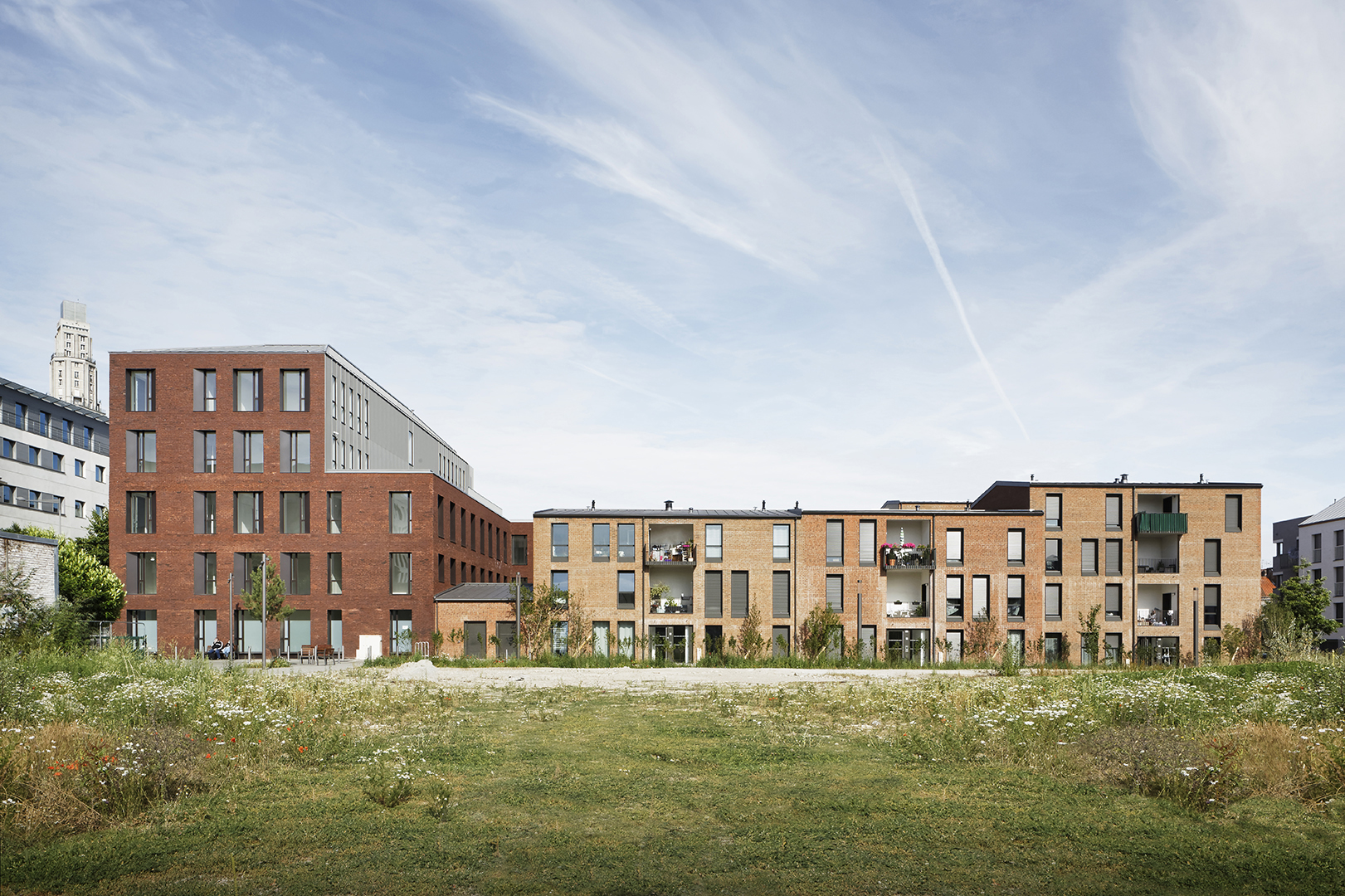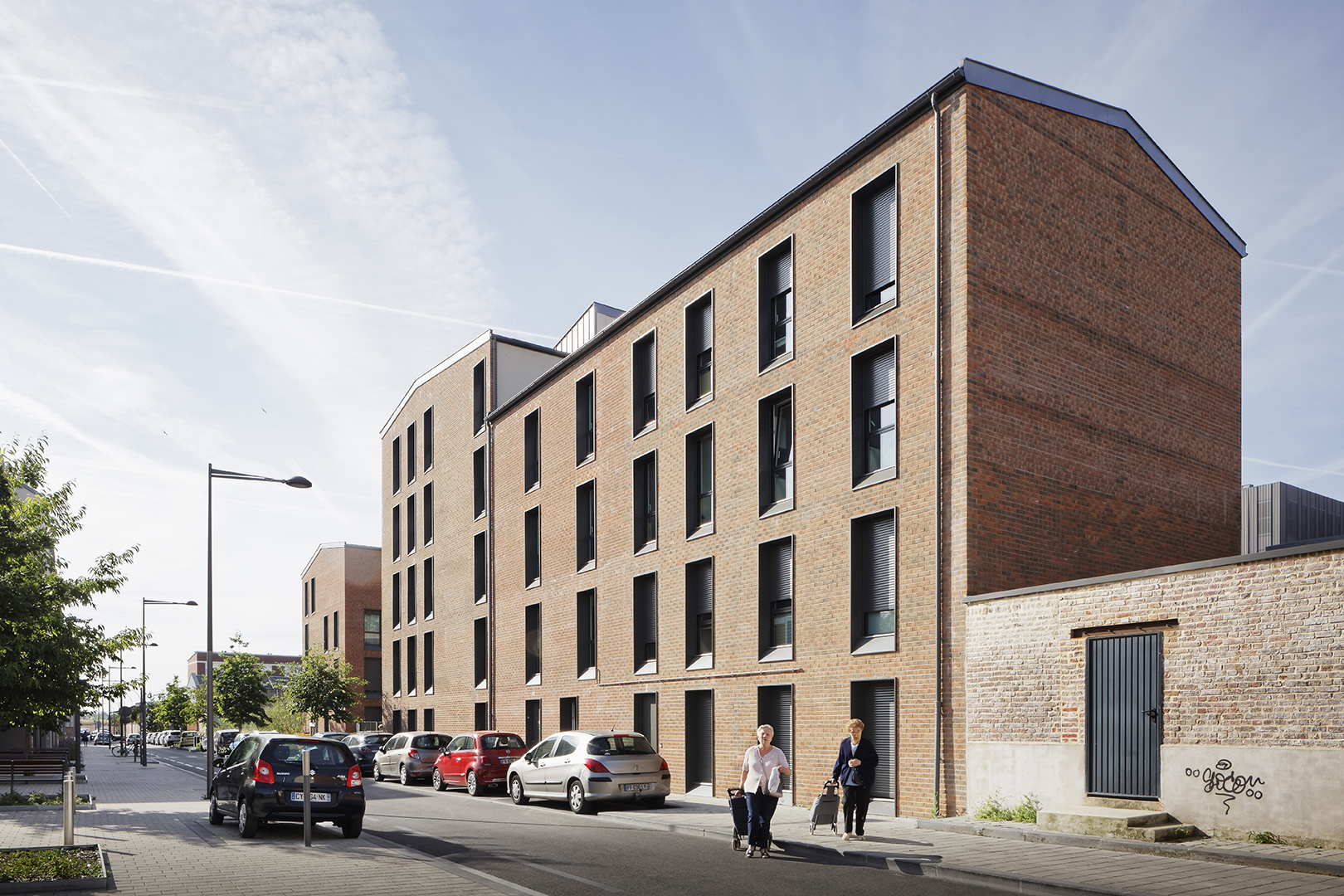 TEAMS PROJECT
COMMISSONED BY
Nacarat, SEM Amiens Aménagement
PROJECT MANAGER
Architecte : ANMA
Eonomy : Projex
Control office : Veritas
COMPETITION
Ingrid Avot
Hélène Palisson
RESEARCH
Olivier Calvarese
Charlotte Kientz
CONSTRUCTION SITE
François Taroni
Jean-Jacques Chagnaud