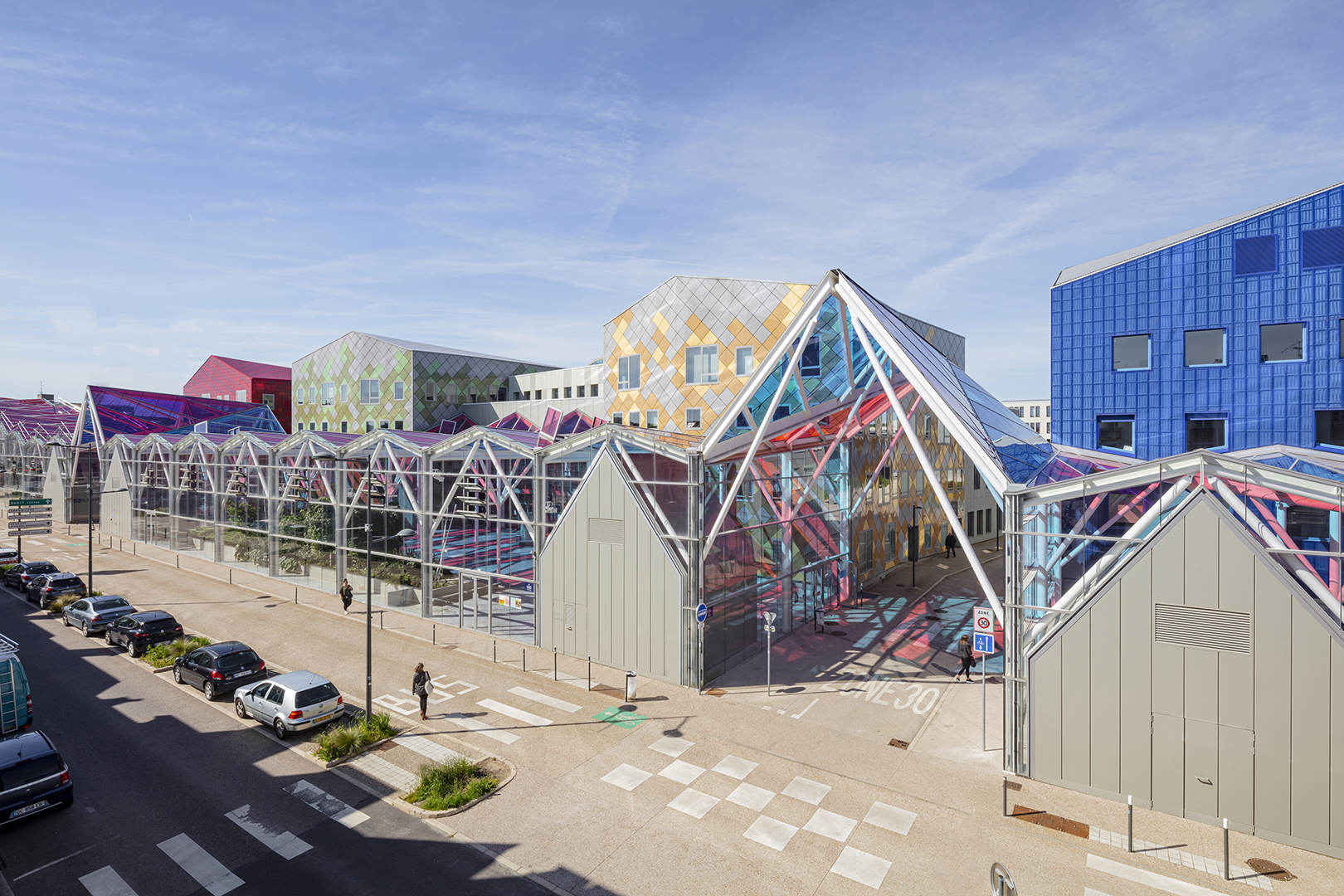 an urban walk
The Artem university center is designed with historical continuity in mind and in line with the major routes in Nancy – such as Place Stanislas, Place Carrière or Cours Léopold.
It is a 700-meter long urban promenade that forms a strong link between the thermal baths and Sainte-Marie Park to the north, and the tram station and Padua Square to the south. This covered / not covered street-gallery offers a new form of public space.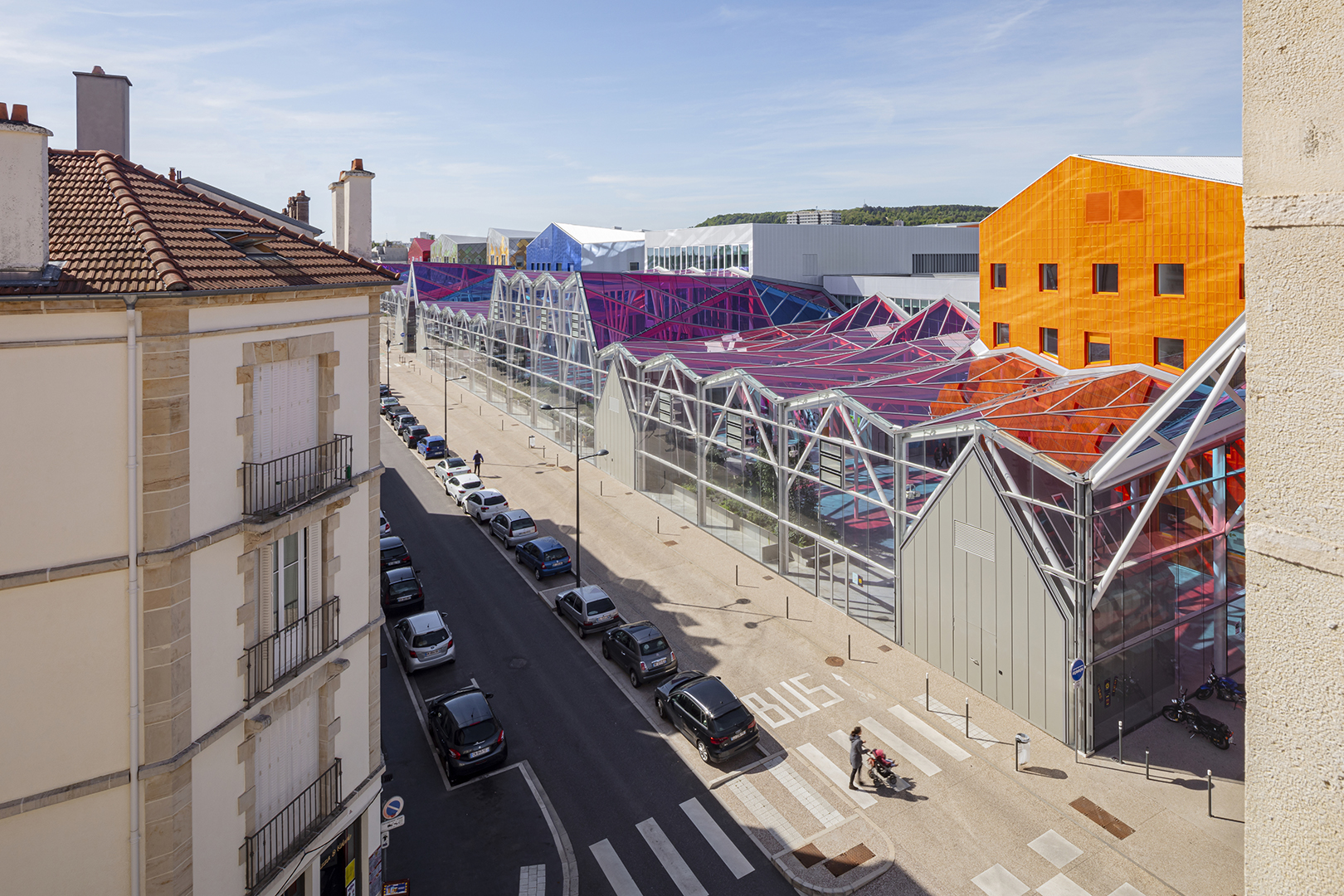 a public space
a living place
A unifying element of the urban project, the ARTEM gallery is defined as an event on the city scale. It offers a new type of public space where teaching and research buildings are transversely grafted. A living place as much as a public space, the gallery is the unifying axis of the university center. It is an intense place where a dynamic and multiple atmosphere is brewing.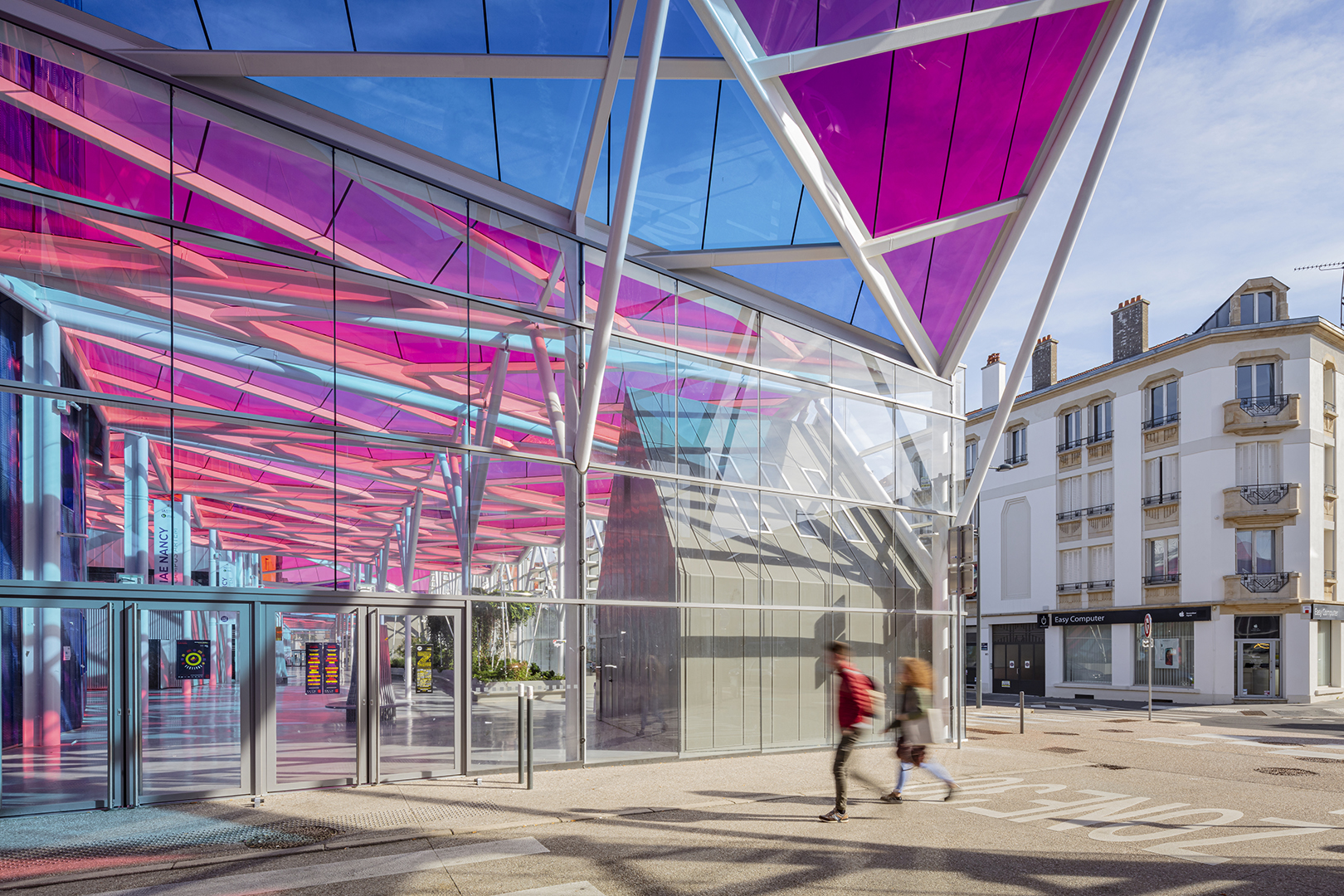 an interclimatic space
A tree-like steel frame and colored glazing pay homage to the great innovative and decorative tradition of the School of Nancy. The primary steel frame was shared with the glass roof and facade structures in original palm-shaped columns. This structure and the rhythmic profile of the roofs provide a scale adapted to the exceptional length of the building.
Taking advantage of solar gain, it constitutes an inter-climatic buffer space that enables heat recovery and production of fresh air by Canadian wells for amphitheatres, halls and sign (beacon) houses.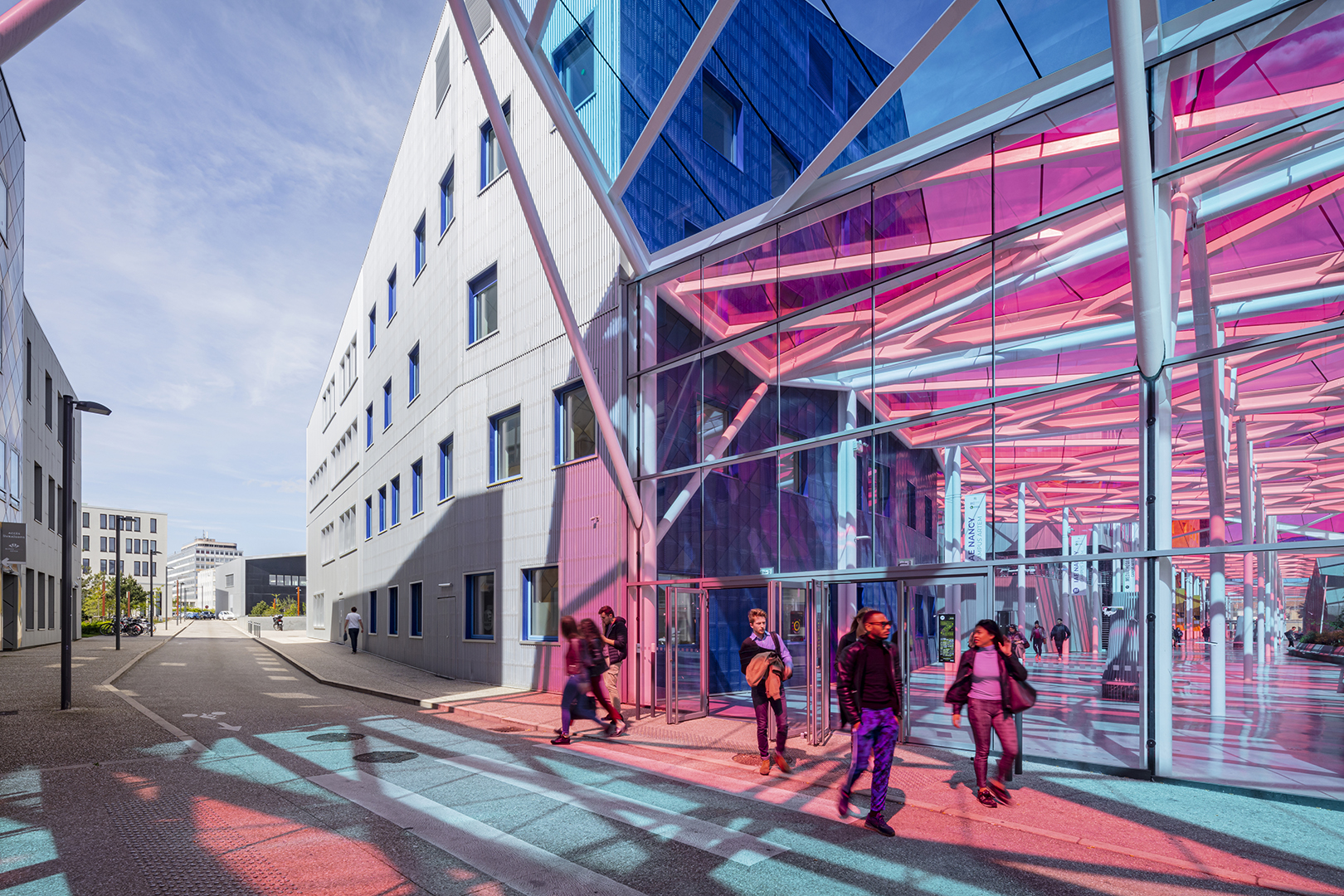 the environmental gallery
The glass roof is fitted with photovoltaic sensors producing the power required for lighting. Protected by low walls, five micro-gardens are arranged in the gallery. The plants are watered by a rainwater collection and storage system.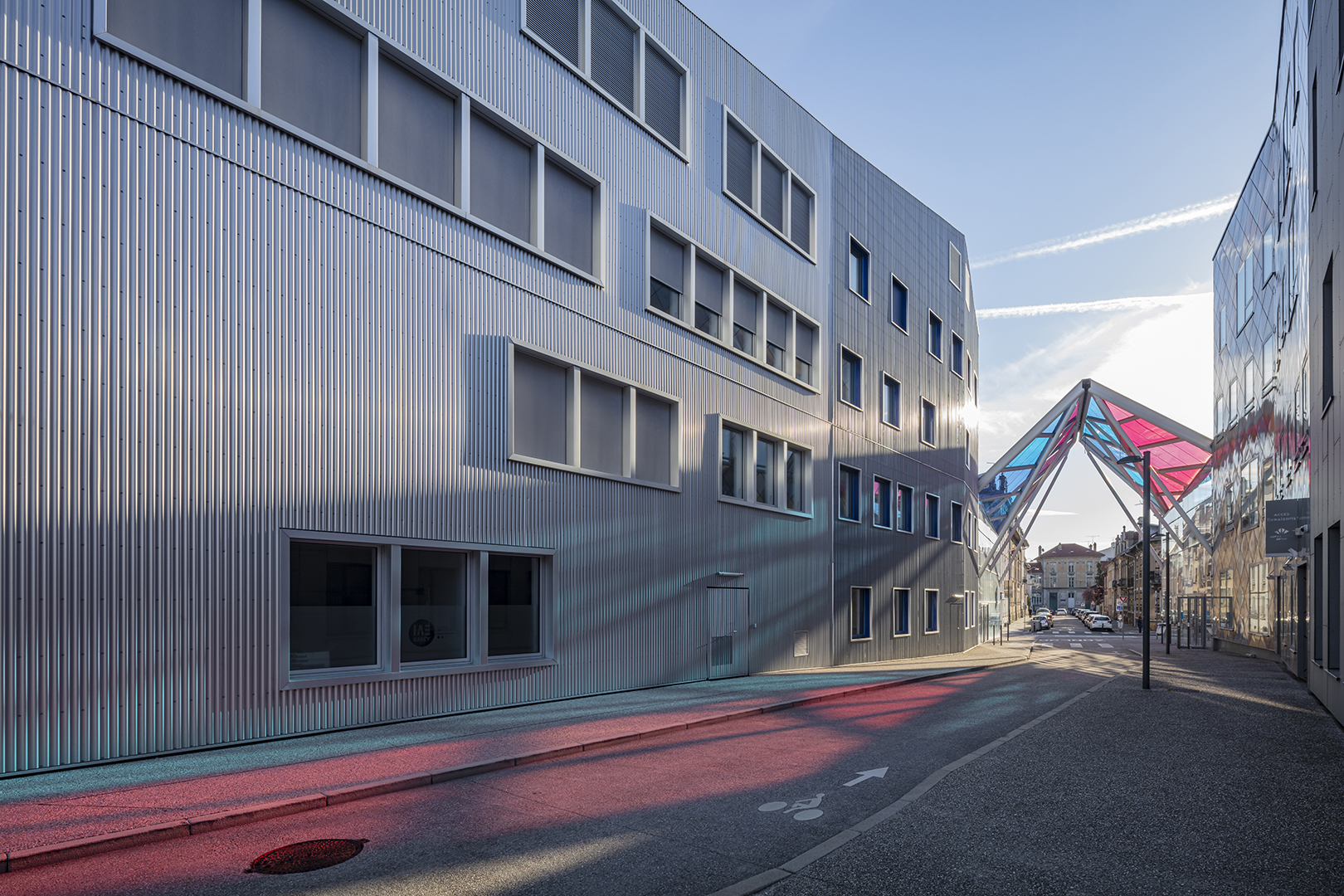 PROJECT TEAM
PROJECT MANAGER
Architect: ANMA
All trades: Egis
HQE, facade: Elioth
Structure: Batiserf
Acoustic: Peutz & Associés
Light design: Agence Patrick Rimoux
Landscape: Agence de paysagiste Claire Alliod
COMPETITION
Hélène Galifer
RESEARCH
Sophie-Laure Weill
CONSTRUCTION SITE
Guillaume Ribay
Sylvain-Pierre Bachoc