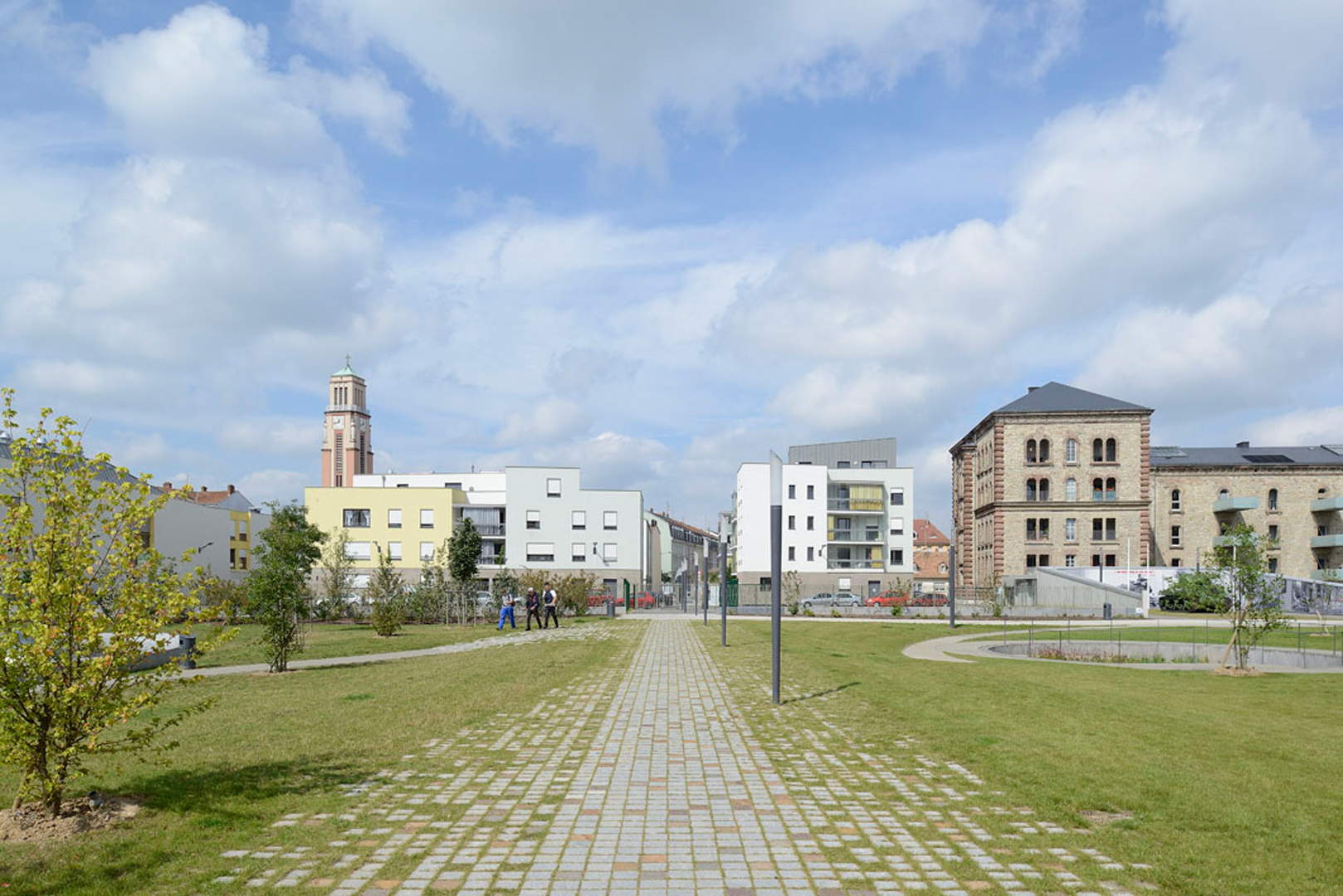 A NEIGHBORHOOD
IN A PARK
Part of an urban restructuring led by ANMA, the Vauban-Neppert district accommodates 150 housing units of this operation which aims to make the Neppert square a major facility.
These housings are available in a double typology, they inhabit the park and contribute to its opening up while creating a transition with the existing blocks.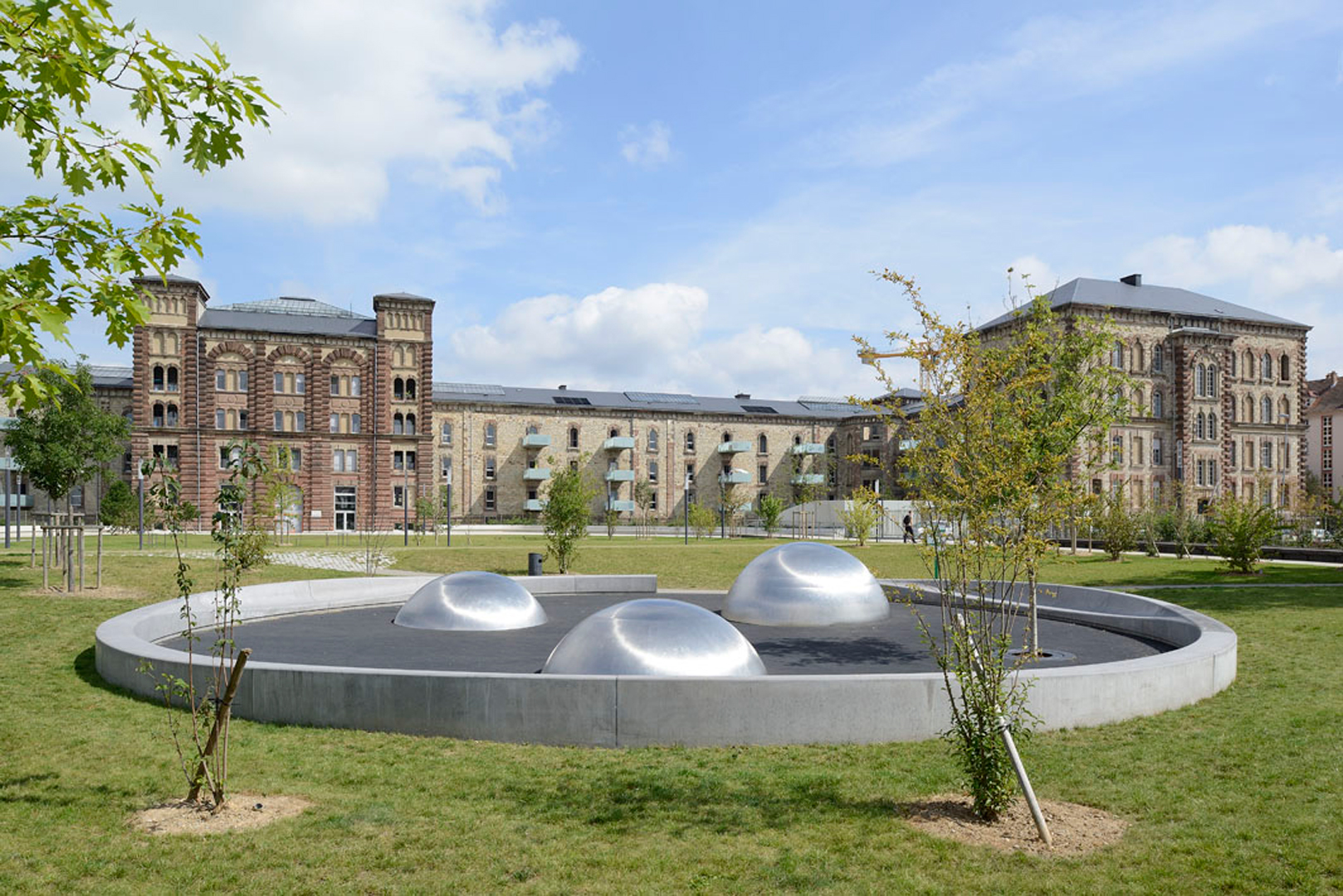 HOUSING VARIETY AND HARMONY OF THE NEIGHBORHOOD
The constructions come in several types. The collective building (G + 4 + attic) of approximately 50 apartments, constitutes a real intermediary of the multiple scales of the site. On the east / west axis, it balances the density of the block on Illzach street to the east and the public space of the park to the west. On the south / north axis, it ensures a smooth transition between a townhouse to the south and the fire station with neo-Florentine architecture to the north.
This building, which surrounds a central garden, plays on the contrasts between interior and exterior. The mineral exterior, homogeneous, blended into its environment, with coated facades, reveals a transparent, reflective interior, combining aluminum and glass. Around the central garden, the passageways leading to the apartments are punctuated with projections and hollows. Creating spaces of privacy, these recesses make possible the appropriation of the passageway by the inhabitants.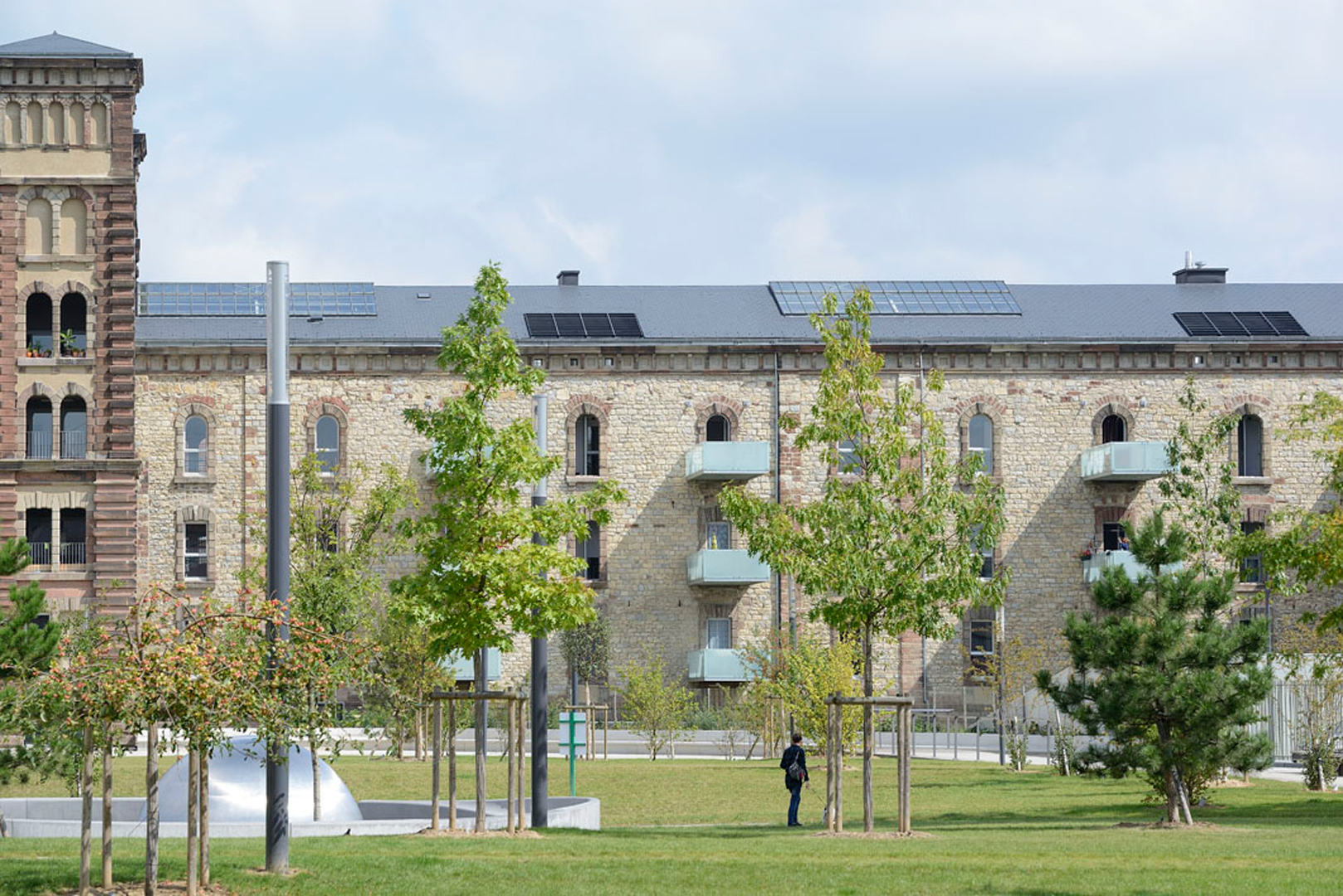 FROM COLLECTIVE TO INTERMEDIATE HOUSING
The second type of building offers intermediate accommodation (with around 100 apartments). These "villas on the park" take their name from an arrangement on either side of the Neppert gardens and a staggered roof system that individualizes each module. In the hall, the naturally lit staircase leads directly to the accommodation.
The villas with G + 2 + roof space have private terraces on the ground floor which, by their difference in levels with the park, mark a subtle limit between private and public.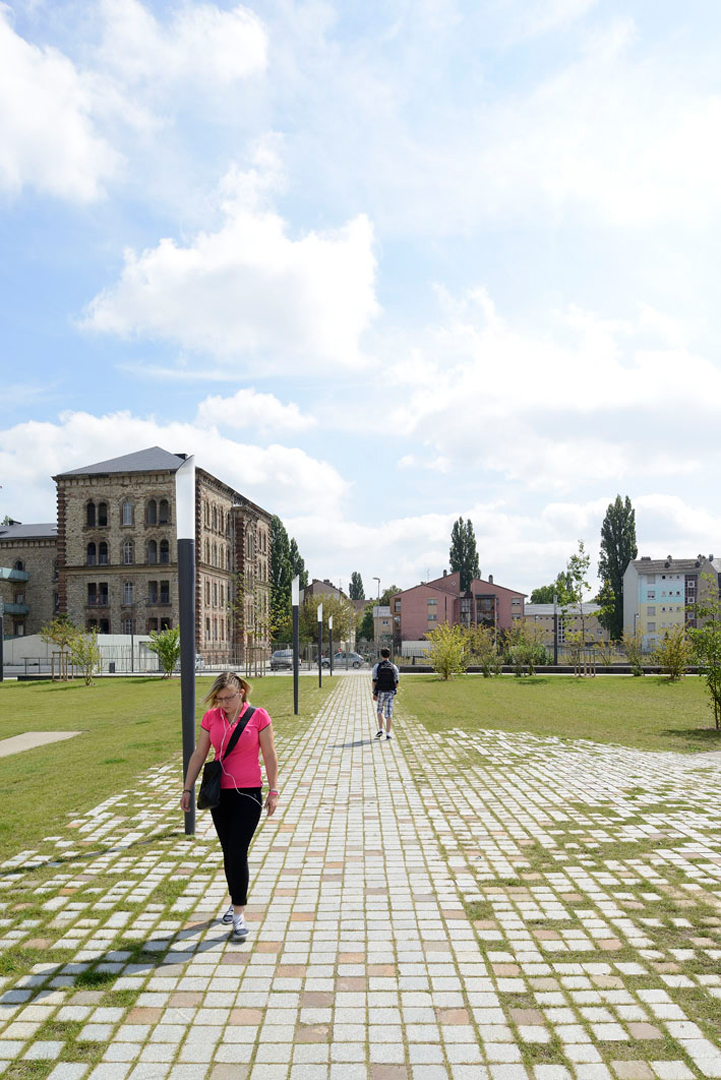 PROJECT TEAM
MANAGEMENT TEAM
Architect: ANMA
Landscaper: Territoires
Economist: OGI
STUDIES
Ariane Misselyn
Jawad Derraji
CONSTRUCTION SITE
Jean-Jacques Chagnaud