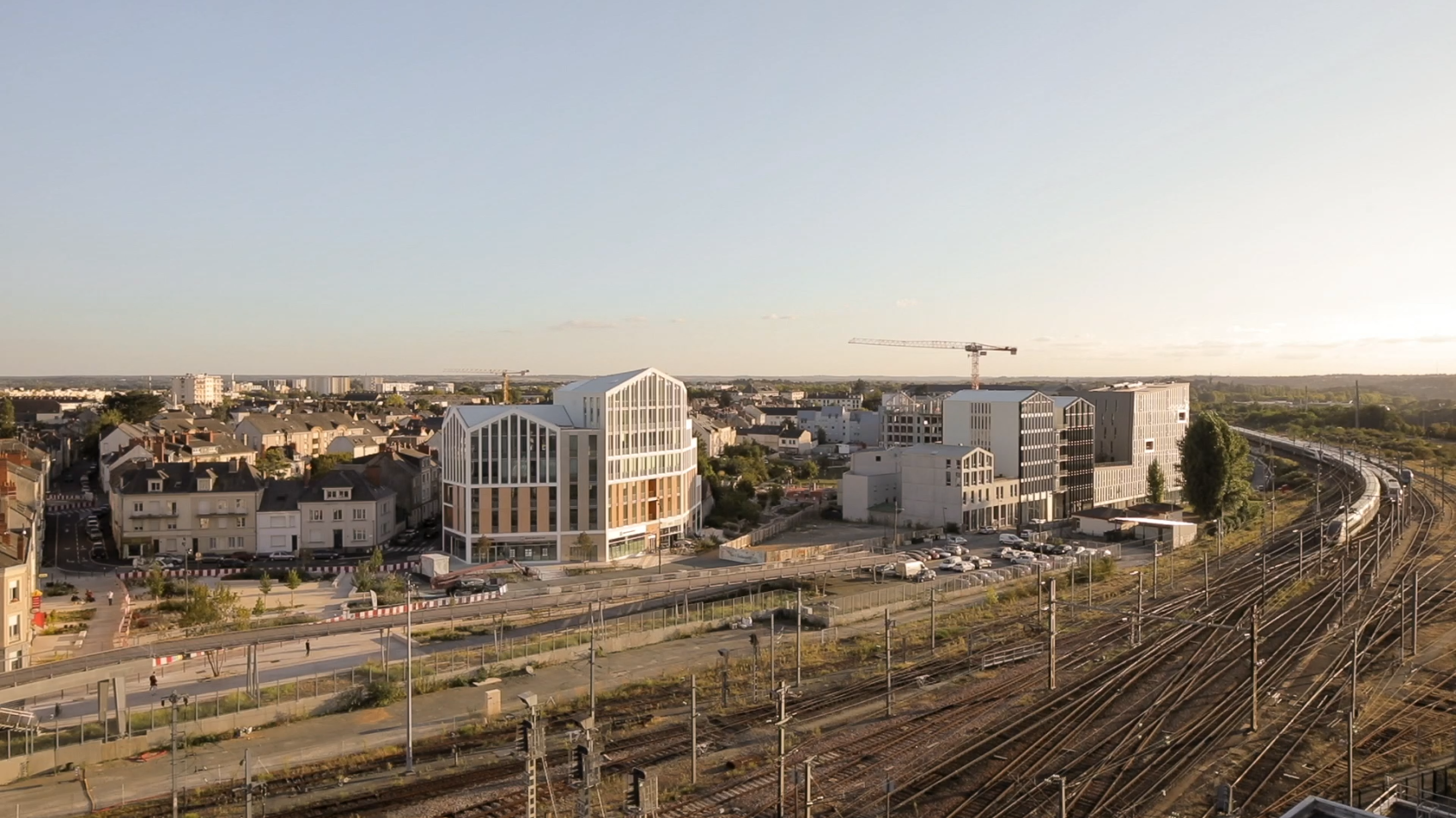 requalifiy the branch lines
Primarily economic in nature, the Cours Saint-Laud is part of the city and meets various challenges. Its proximity to the train station and the Angers hyper-center, as well as its nearing the great landscape, everything makes it a project site of community interest with strong potential.
The agency has established an urban and a landscape diagnosis defining the following development goals:
Promoting major public spaces,
Laying out the road network and crossroads,
Set up offices along the rail network and develop a crenellated facade visible from far away,
Set up housing while respecting the template of the South Side district.
Offer a spacious local park and equipment at the heart of the system,
Repurpusing the branch lines and creating visual openings on the great landscape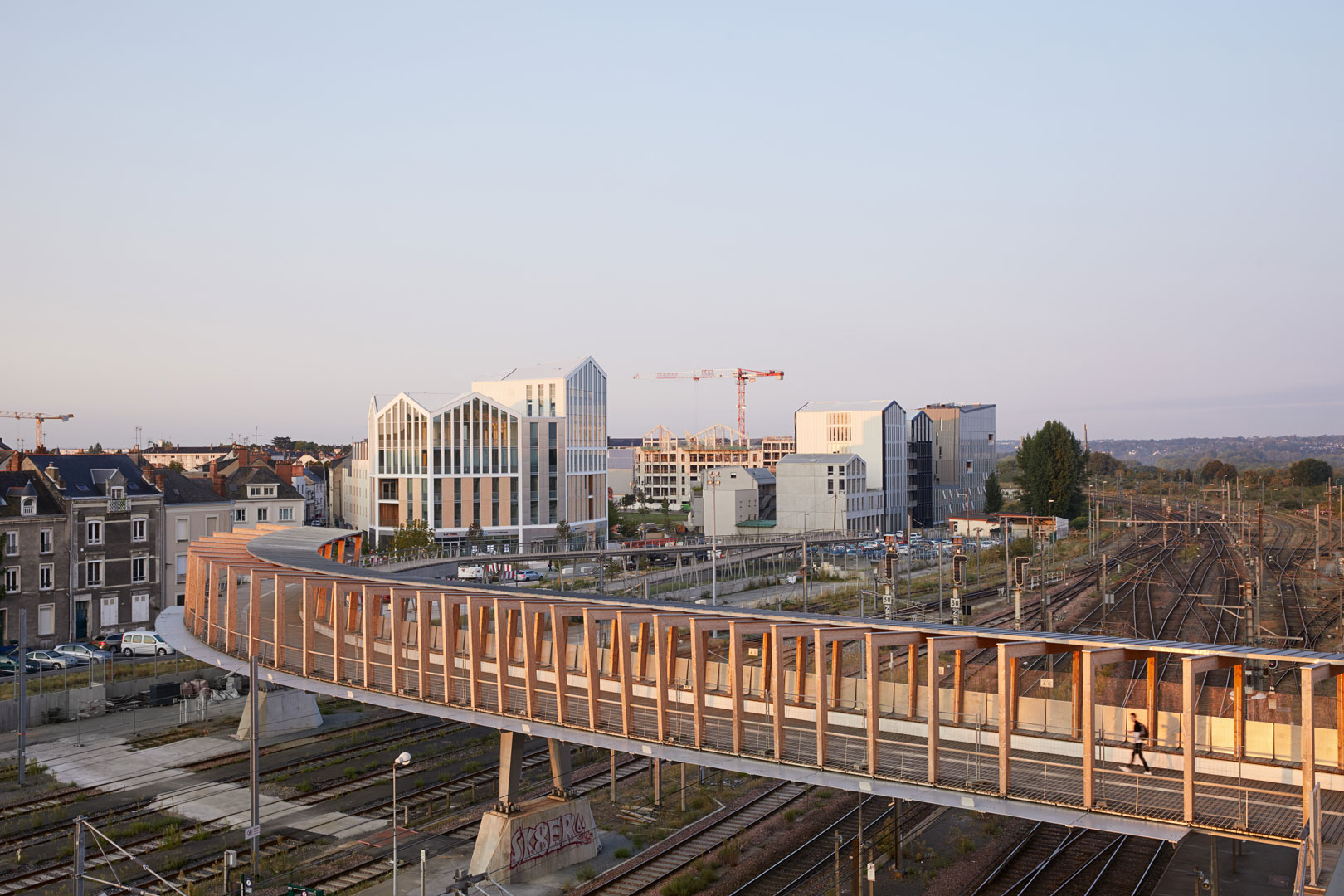 programmatic diversity
The project puts forward a strong programmatic mix in order to functionally balance the neighborhood and to make the site sustainable over time. The typologies – offices, housing, shops and equipment – are adapted to the urban context. The project is developing with a concern for urban and landscape integration and especially minding : morphological diversity, treatment of boundaries, opening up and creation of structuring urban landmarks.
The program plan includes 38,000 m² of offices, 27,400 m² of housing and studio accommodation, 4,600 m² for a hotel and shops and 1,300 m² are dedicated to local facilities.
The environmental dimension is a priority and positions the project as a flagship and innovative district: natural ventilation, Canadian wells, rainwater harvesting… The housing units are divided into three types: individual, intermediate and small collective.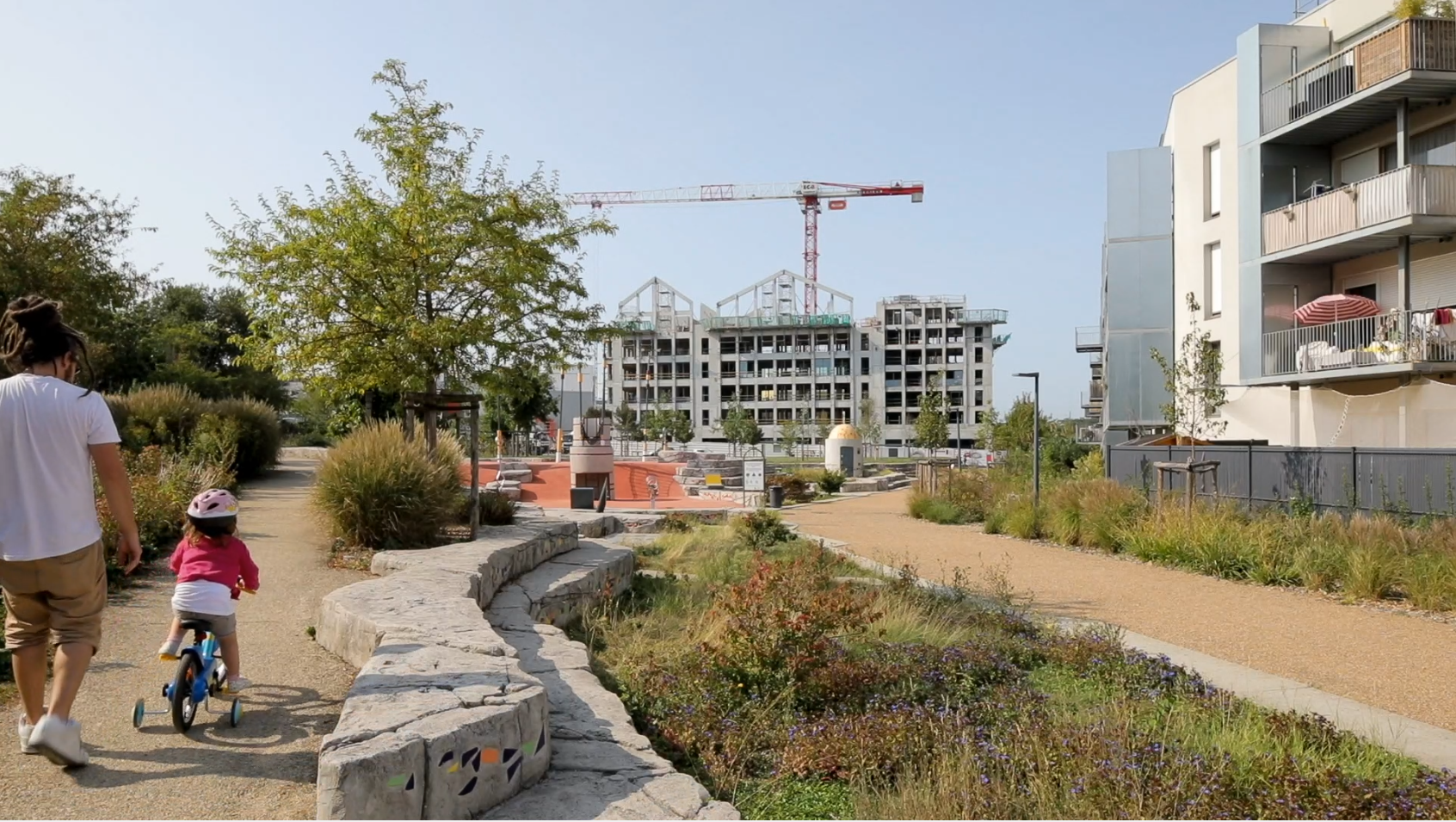 a city park
in the heart of a neighborhood
An in-depth study was carried out on the future density of the neighborhood and the location of housing and this, according to views, sunshine and nearby offices. Place Giffard Langevin has been kept as a privileged pedestrian gateway to the district by the requalification of the pedestrian bridge spanning the railway.
The development plan is promoting an urban park in the heart of the 3,800 m²-district on which individual housing, an artists' nursery, hotel as well as local equipment overlook. In addition, all the blocks are endowed with planted areas at their heart, distributed between the private gardens of the Intermediate Housing and the roof terraces planted in line with the offices. The branch lines located along rue Fulton will be treated as a planted promenade.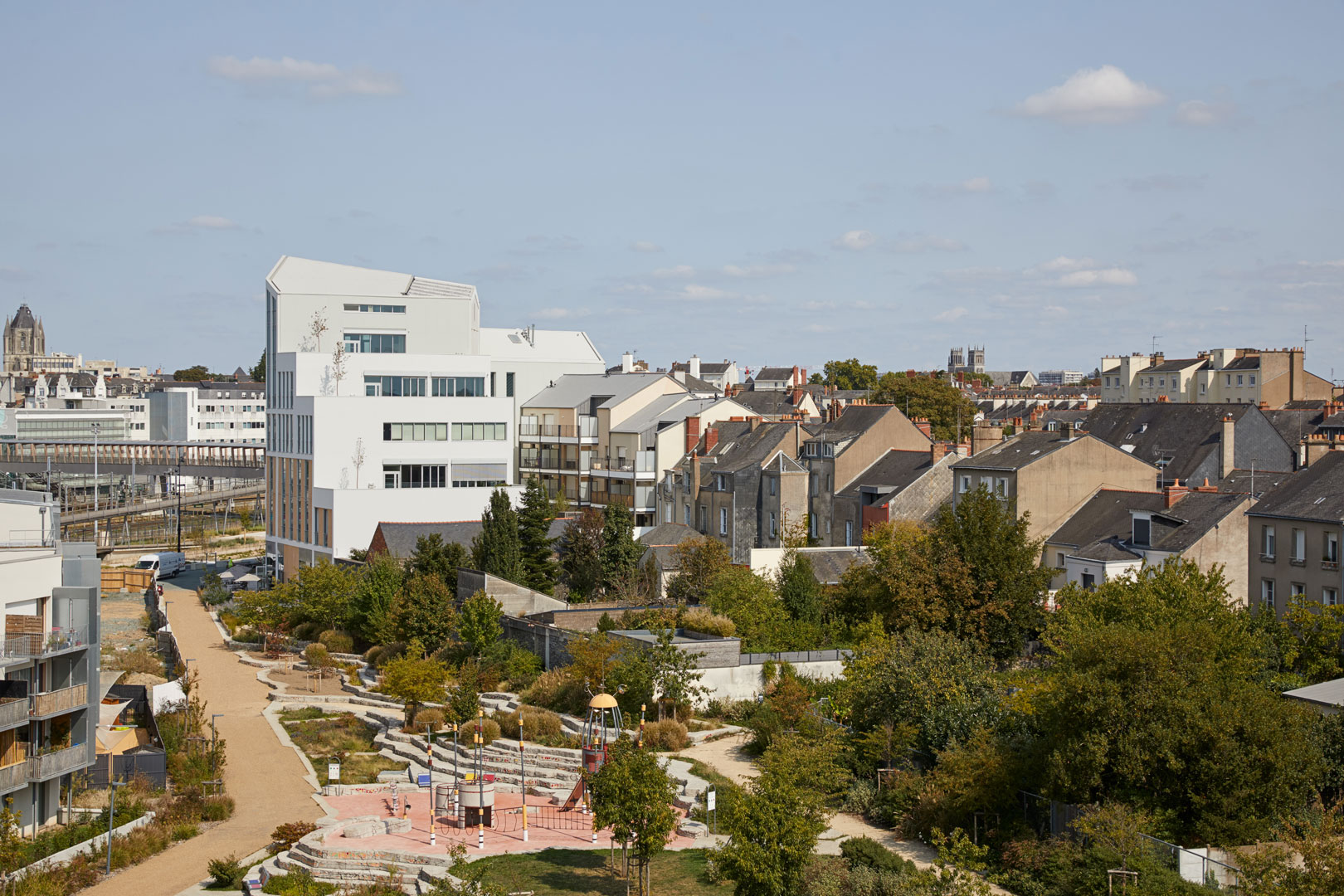 PROJECT TEAM
PROJECT MANAGER
Architect : ANMA
Environment : Alto
TCE : ARP
PRE-OPERATIONAL PHASE
Gwendoline Hamet
Sophie Morgenthaler
Marina Agostini

OPERATIONAL PHASE
Thomas Hermann
Agrippa Leenhardt