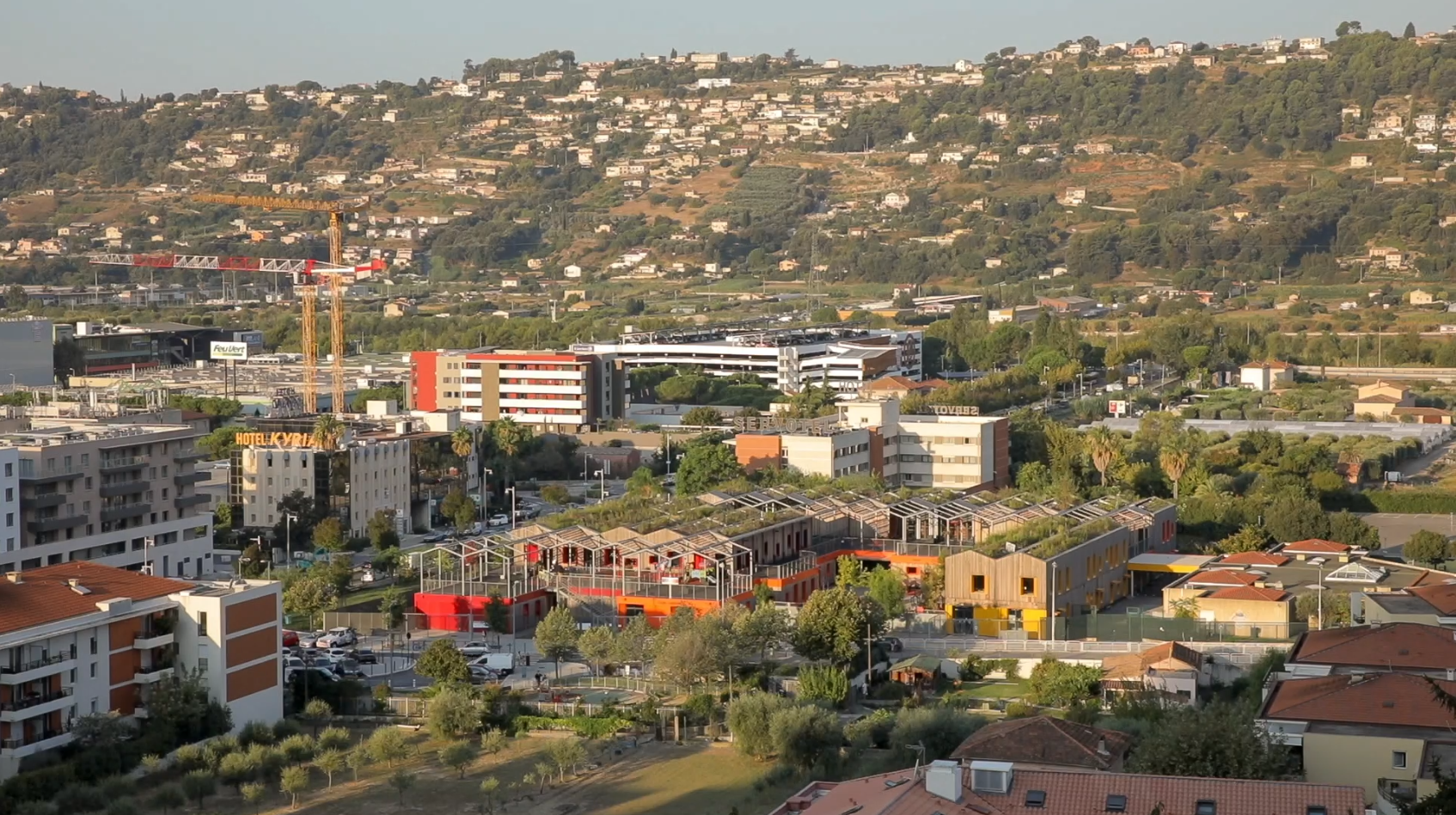 a sustainable school
The Saint-Isidore district is within the scope of the National Interest of the Plaine du Var Operation. The site is therefore part of an eco-valley project putting sustainable development at the top of the concerns of both project manager and contractor.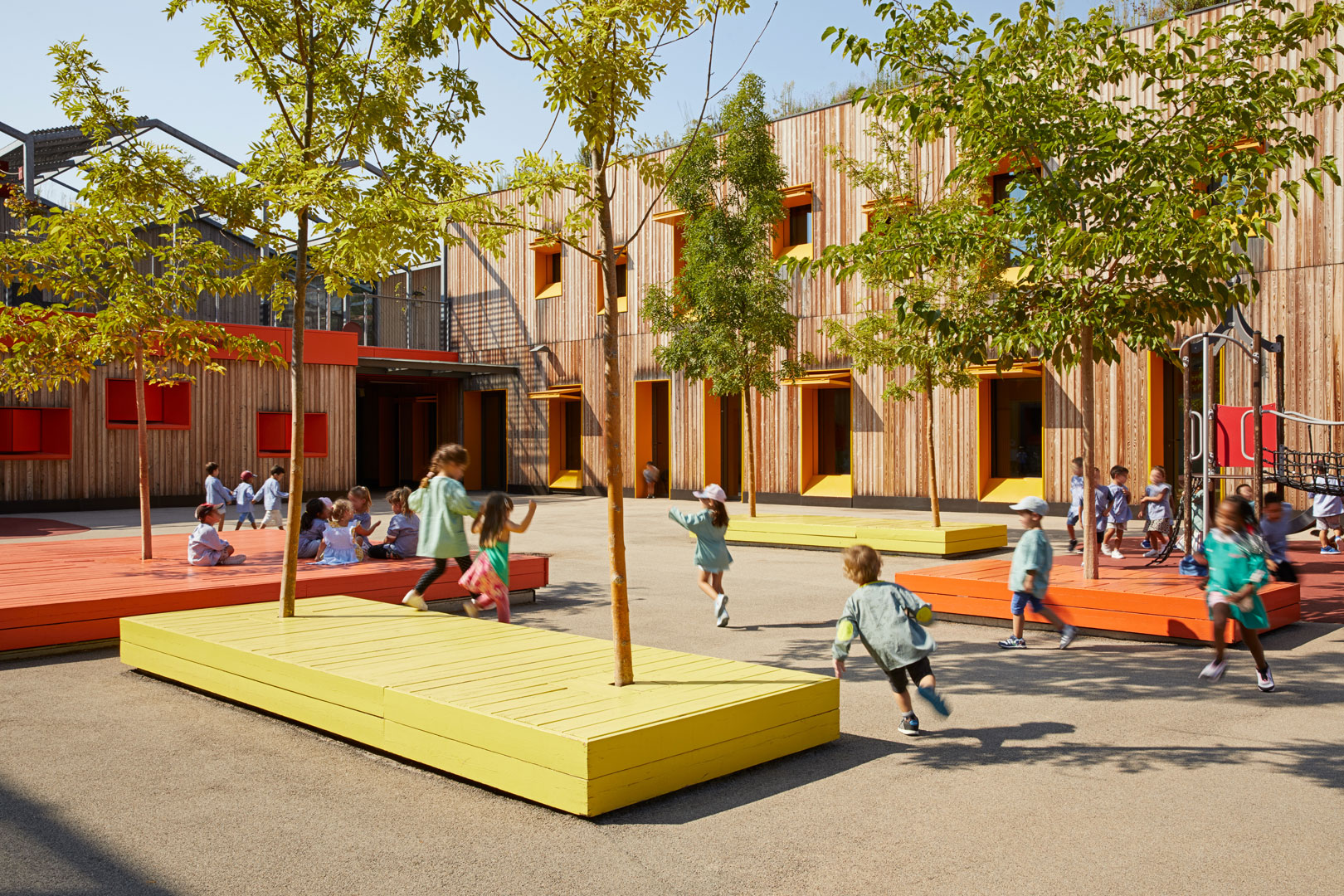 day-care center
and recreation center
This extension of a school group from the 90s – elementary school and kindergarten – with the creation of a multi-childcare center and a recreation center, is located on a trapezoidal plot in a heterogeneous built context with the road layout that is currently being redefined.
Linked with
the great landscape
The project is a conversation with the environment and the existing building through a construction in the form of a readable equipment, with a discreet architecture, ordinary at first, but becoming extraordinary through the successive discoveries of the patios and transparencies characterizing the architectural design.
This decidedly contemporary architecture is presented as a large urban beehive at the children's level. It enjoys the immediate views of the village and its bell tower, of the two nearby hills to the east – Saint Isidore and Plana de Flori – as well as of the large landscape of Baou de Saint-Jeannet or, the Mercantour mountains in the background and the hills of Saint-Laurent du Var to the west.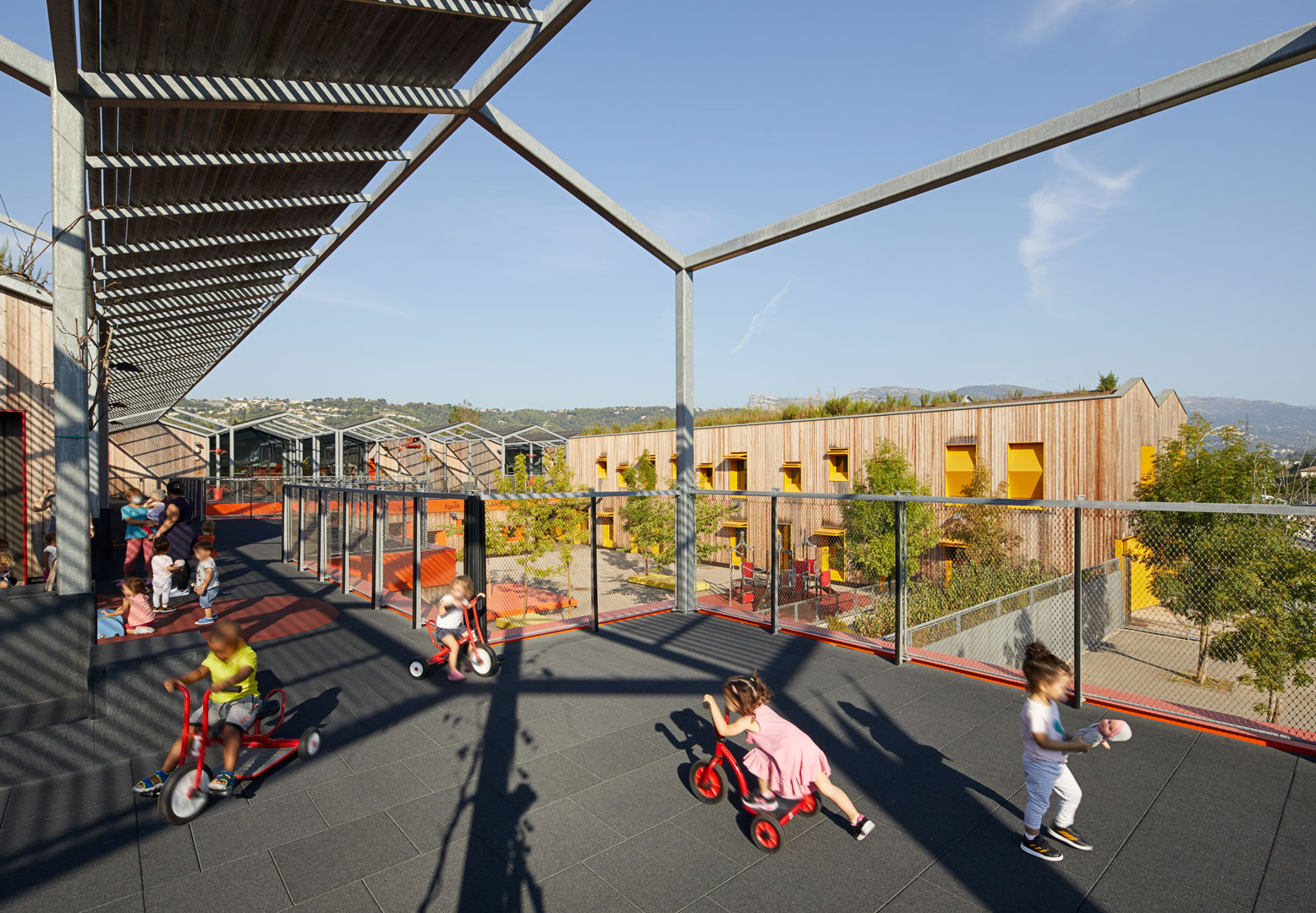 soothed and withdrawn
from traffic

The connection to the existing school is ensured by a formal continuity in master plan. A volume on the ground floor is developed over the entire plot, 3 volumes in R + 1 mark the different programmatic entities – nursery, kindergarten and recreation center. The existing extended courtyard provides a link between the 2 schools.
The public garden is located between avenue Auguste Vérola to the south of the plot and the nursery. It thus places the living spaces of the nursery at a distance from road traffic, and offers a peaceful view.
PROJECT TEAM
PROJECT MANAGER
Architect: ANMA
HQE: Alto
Structure: Batiserf
Economy: Voxoa
Acoustic: Peutz & Associés
Water operative: Diluvial
COMPETITION
Valérie Dubois
Hélène Dupont
RESEARCH
Hélène Galifer
Virginie Mira
CONSTRUCTION SITE
Etienne Challet-Hayard
Alessio Loffredo
Kevin Viel