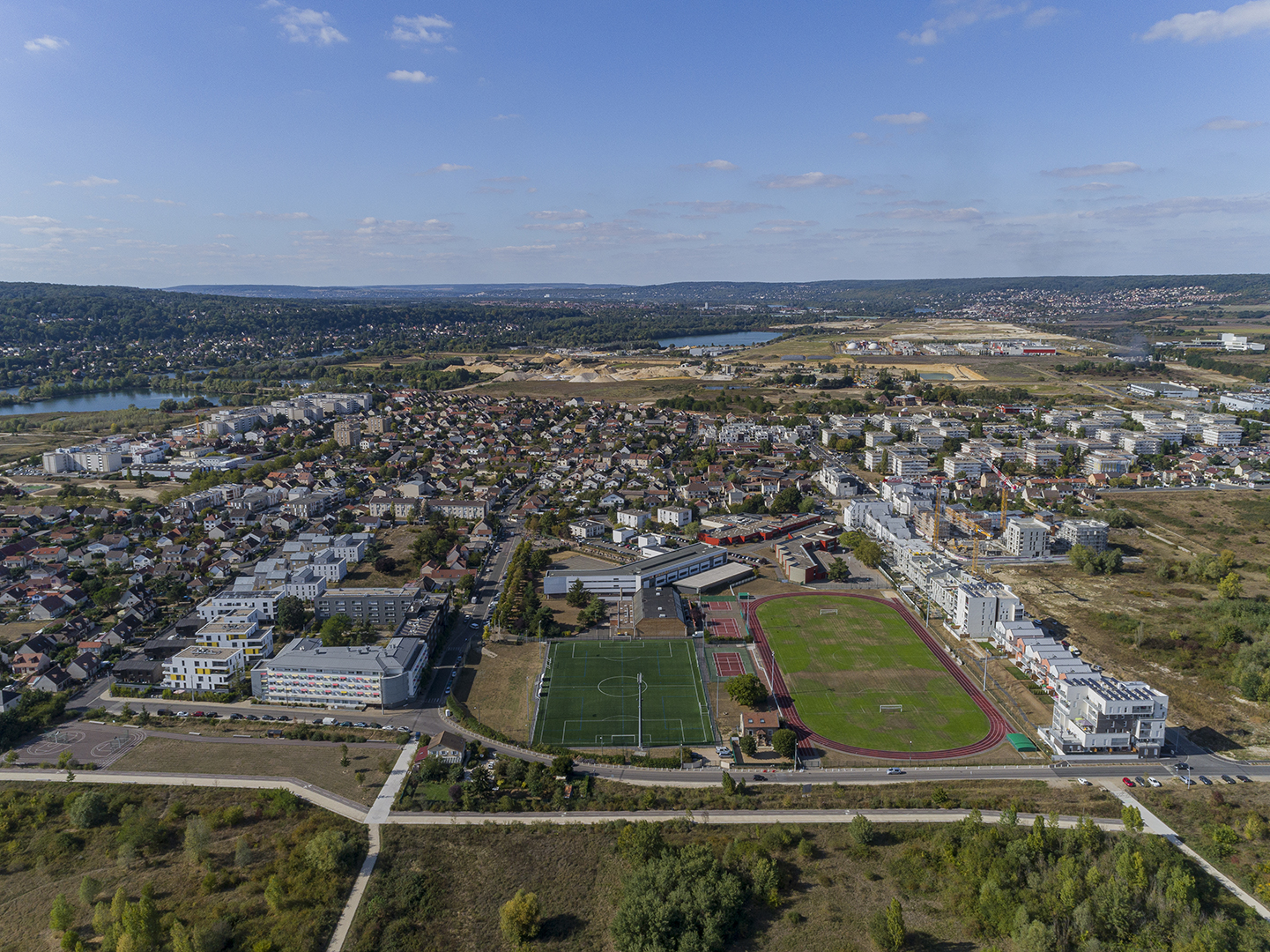 nesting of scales
In Carrières-sous-Poissy, the agency deals with issues in which it is particularly committed.
How to reconcile the large scale – that of the territory of the Greater Paris, that of the city and the population in this operation aimed at stitching together two sections of the city separated by a departmental road?
Here, research on high quality of use becomes central at the block level.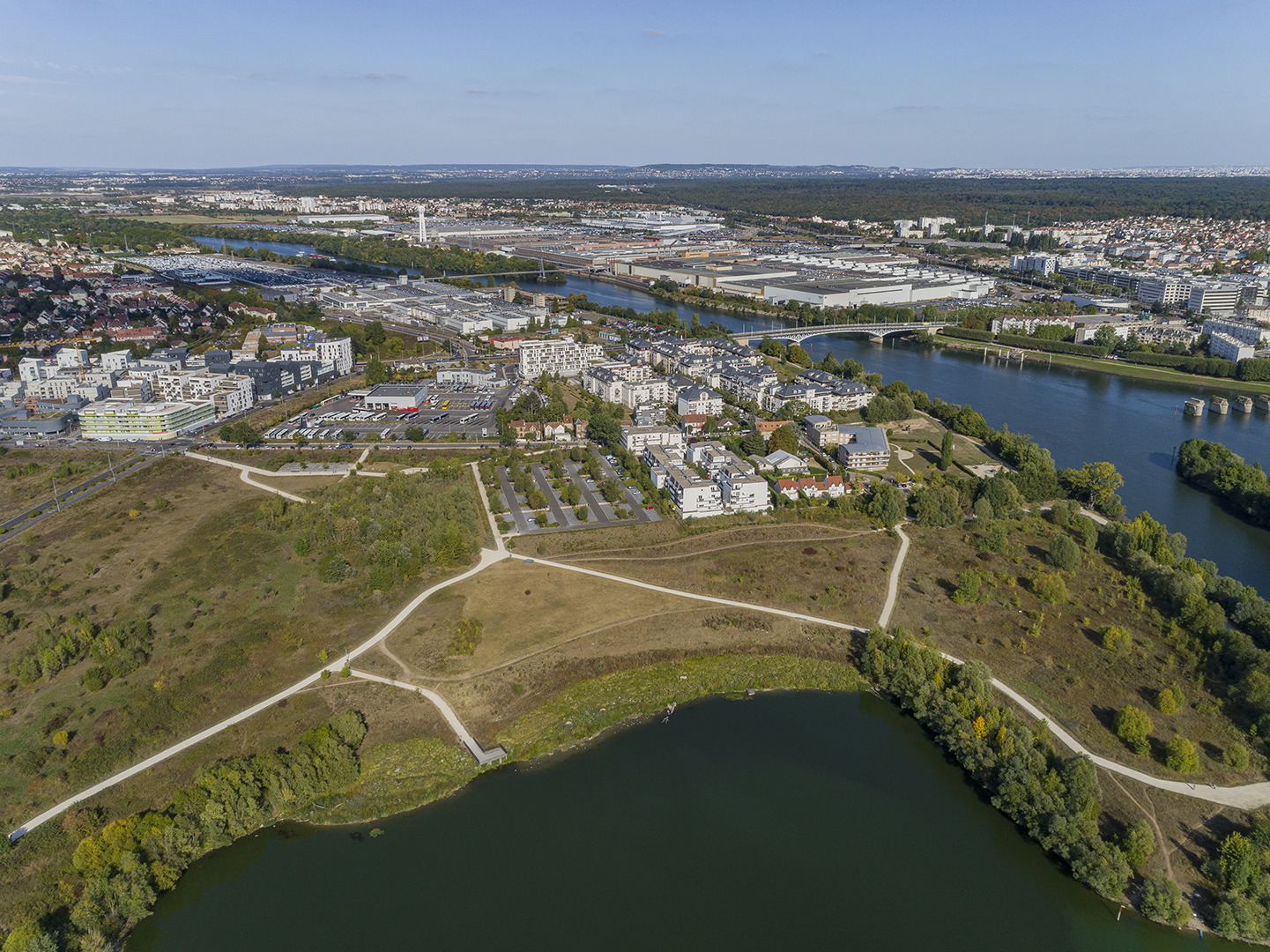 from the Seine to
an inhabited park
The project revolves around an inhabited park: bordered by housings, it allows them to open directly onto nature and acts as a link between the city and the Saint-Louis district. The park progresses from the Seine to the new central square, the Agora, which brings together shops, the relocated Leclerc center, new shops and a cinema.
The commercial block that surround the Agora are mixed: they also offer accommodation and activities. Thus, in an omnipresent nature, the city is alive and friendly.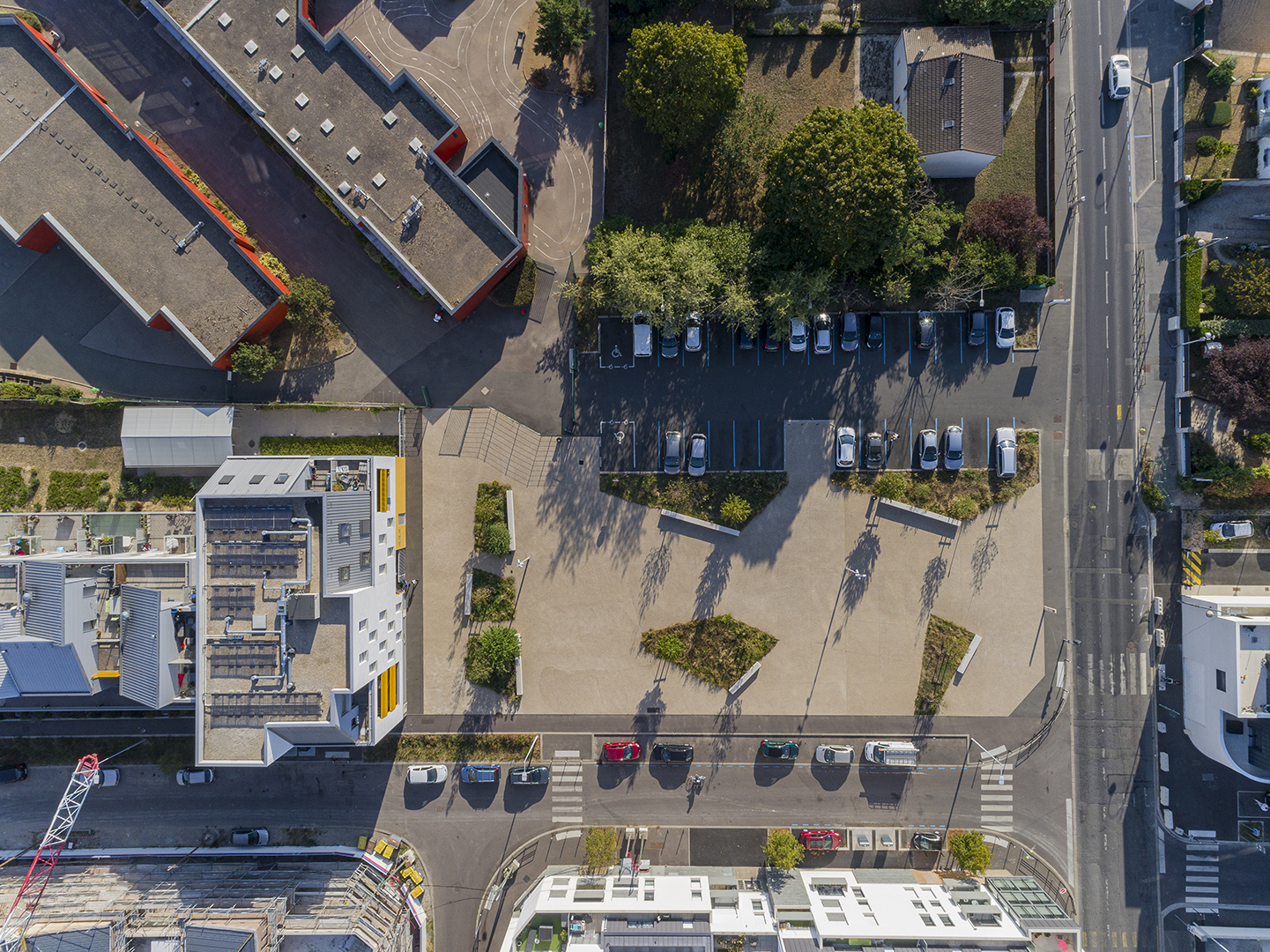 PROJECT TEAM
PROJECT MANAGER
Urbanist : ANMA
Infrastructure, hydrolique : Infraservices
Programmation : ARP
Sustainable development : Altostep
Lighting design : Icon
PRE-OPÉRATIONAL
Gwendoline Hamet
Thomas Hermann
Sophie Morgenthaler
Lise Martinoni,
Myriam Desbruyères
OPÉRATIONAL
Agrippa Leenhardt