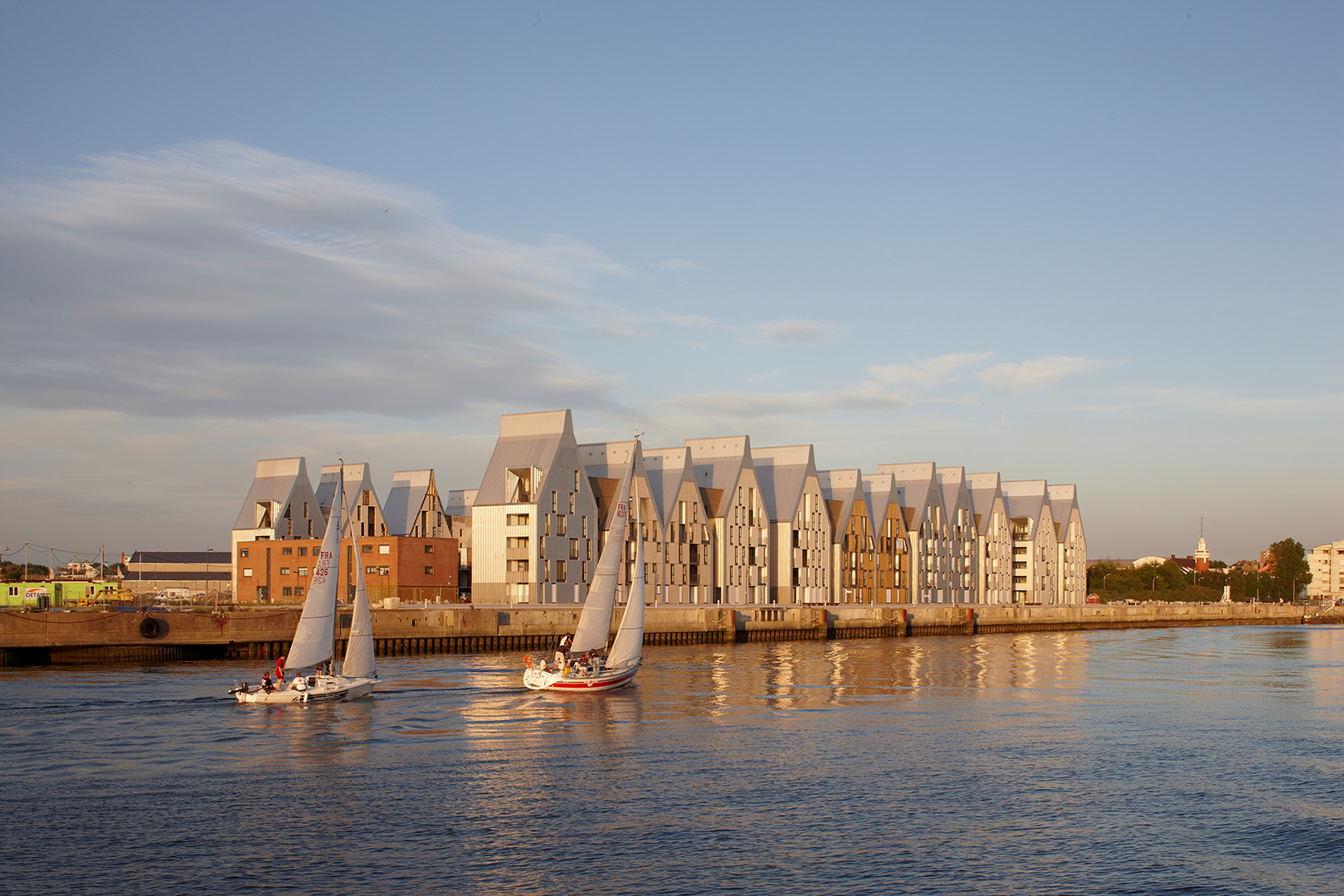 18 ecological houses
As chief urban planner of the ZAC (joint development zone) Grande Large in Dunkirk, ANMA offers a strategic plan inspired by the principles of Agenda 21 on social, environmental (rainwater management, renewable energies) and economic (flexibility of housing and operational phasing) issues.
The ecological dimension of the Grand Large district is already apparent with this first phase of 216 housing units. Aligned at the entrance to the port, the gable buildings – eighteen large houses or 101 housing units – which form the quay front, are emblematic of the operation with their succession of high contiguous gables. Protecting the lower-scale district from the prevailing winds, the buildings show no difference between private development and social housing. The human scale units accommodate two to three apartments per level.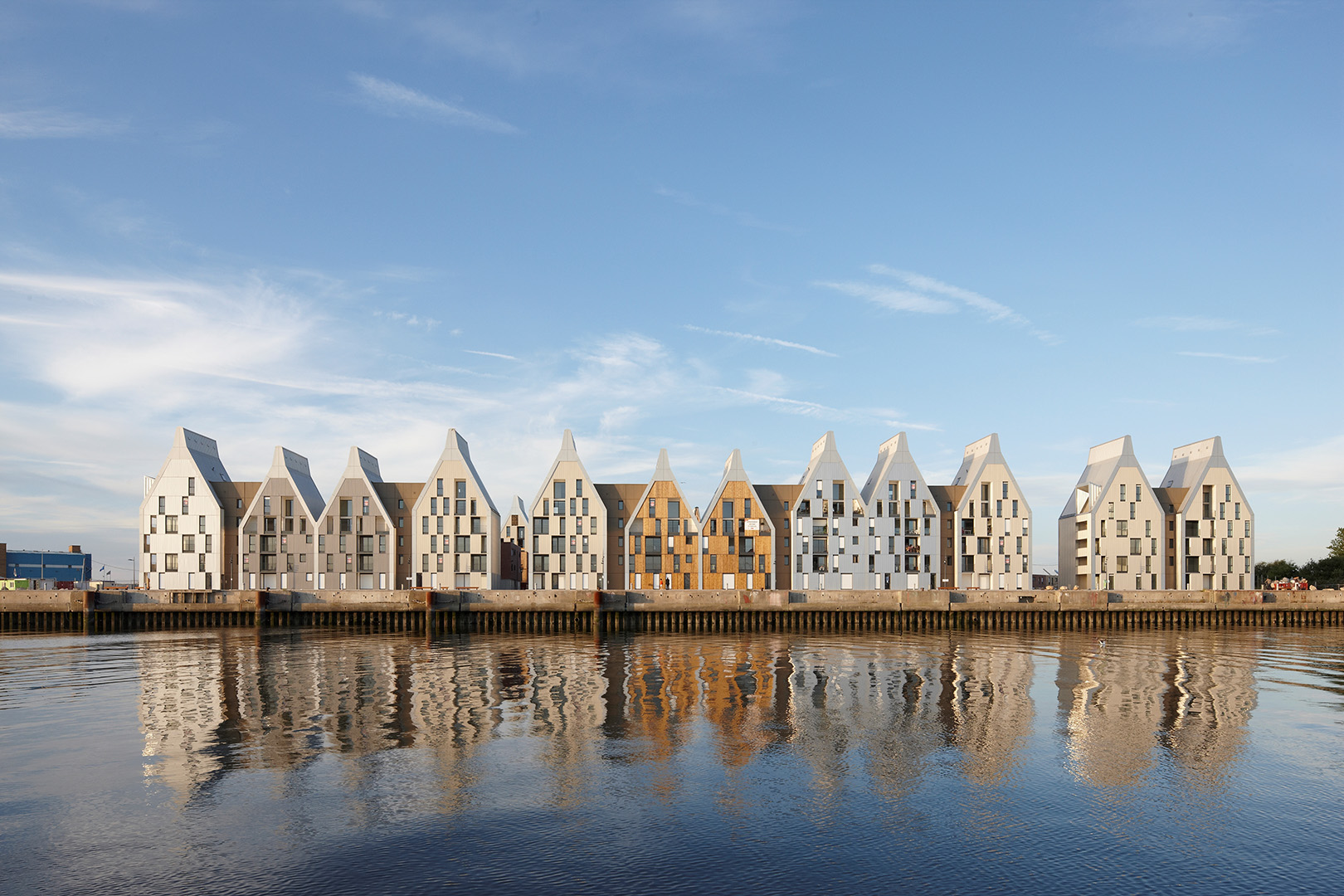 high quality of use
Designed with particular attention to the quality of use, all the appartments are crossing (except a few mono-oriented Type 2 flats) and benefit from external extensions in the form of loggias sheltered from the sea breeze and offering panoramic views of the port landscape. In accordance with Agenda 21, the operation meets environmental quality criteria.
The buildings are constructed with a classic system of concrete posts and walls. On the other hand, the longitudinal facades are made of blocks based on pumice – an insulating honeycomb material – and protected by a wooden, aluminum or fiber cement cladding. The gables are made of a prefabricated wooden frame and coated, as are the ancillary facades, with aluminum sheets.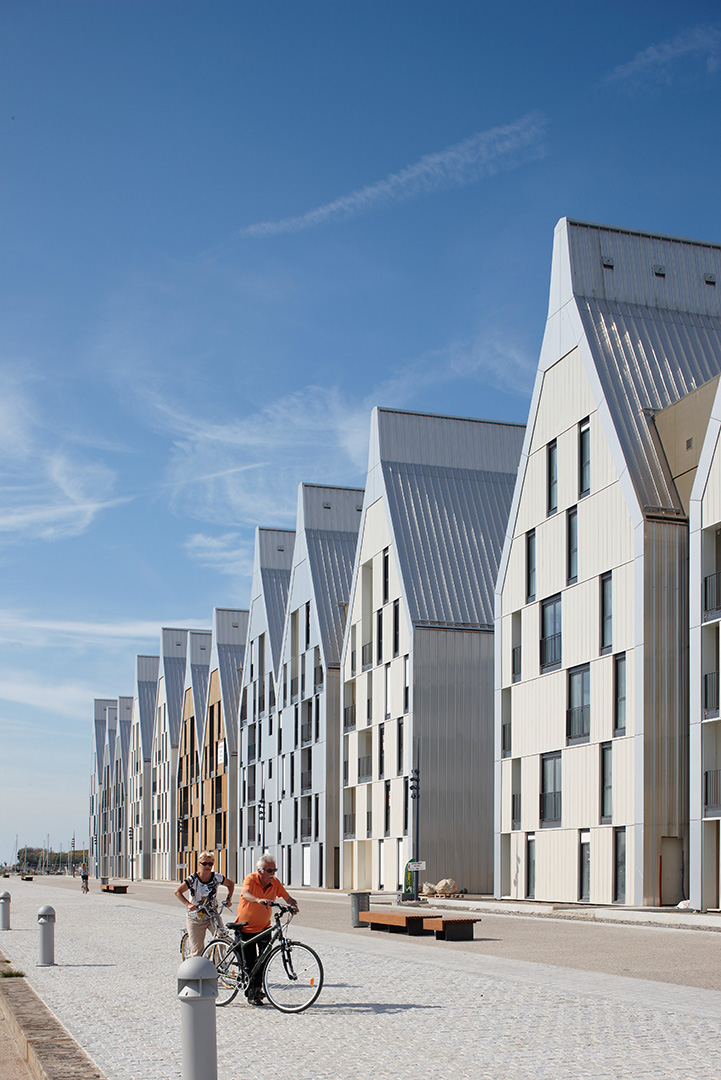 familiar architecture
The rhythm of the roofs, the composition of the facades and the random arrangement of the openings take part in the diversity brought by the colors and textures of the cladding, to reconcile a familiar urban space and the vis-à-vis of a grandiose landscape in a mastered relationship of scale.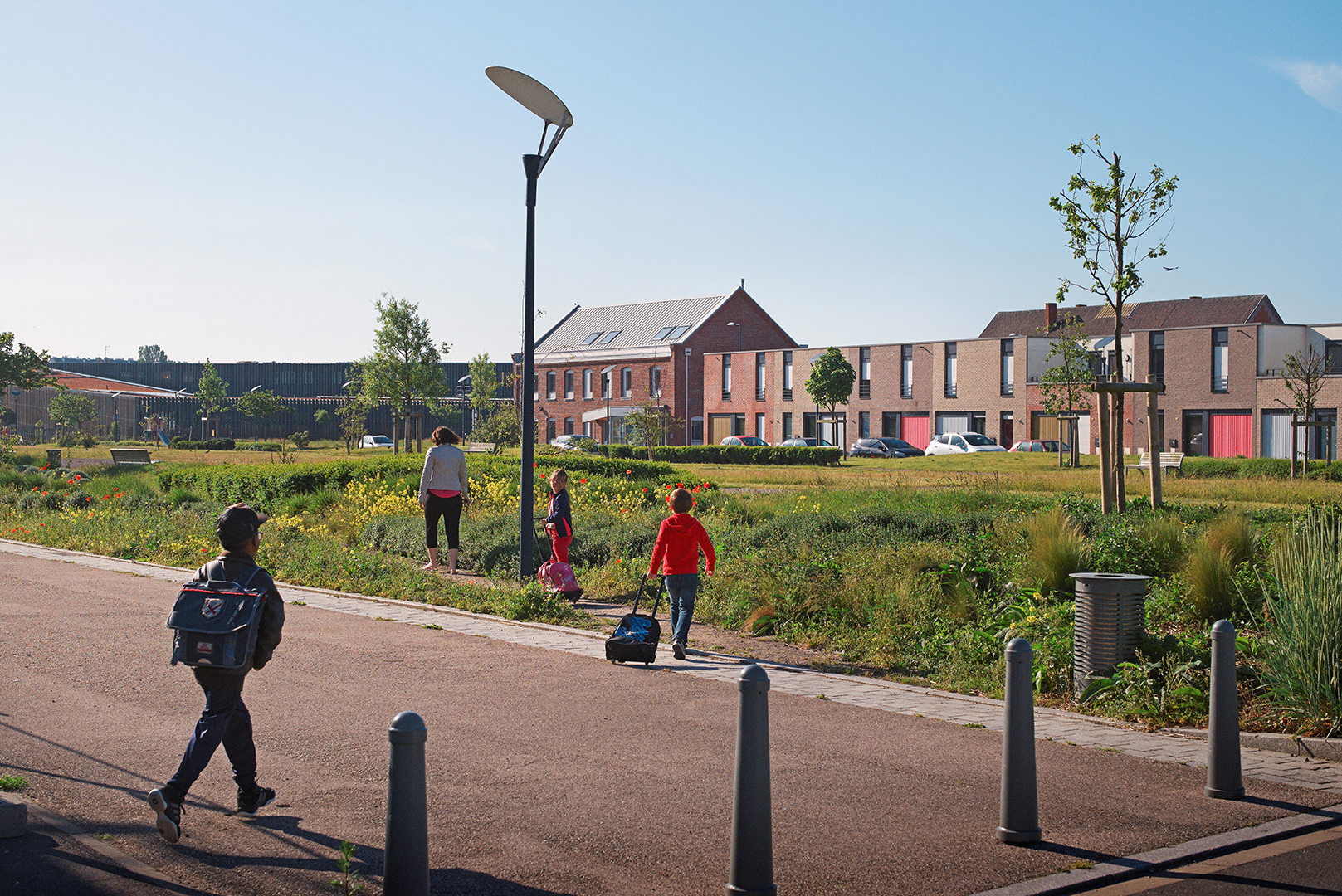 PROJECT TEAM
MANAGEMENT TEAM
Architect: ANMA
COMPETITION
Thomas Hermann
Christel Giron
Hélène Méhats
STUDIES
Fanny Rozé
Frédéric Taupin