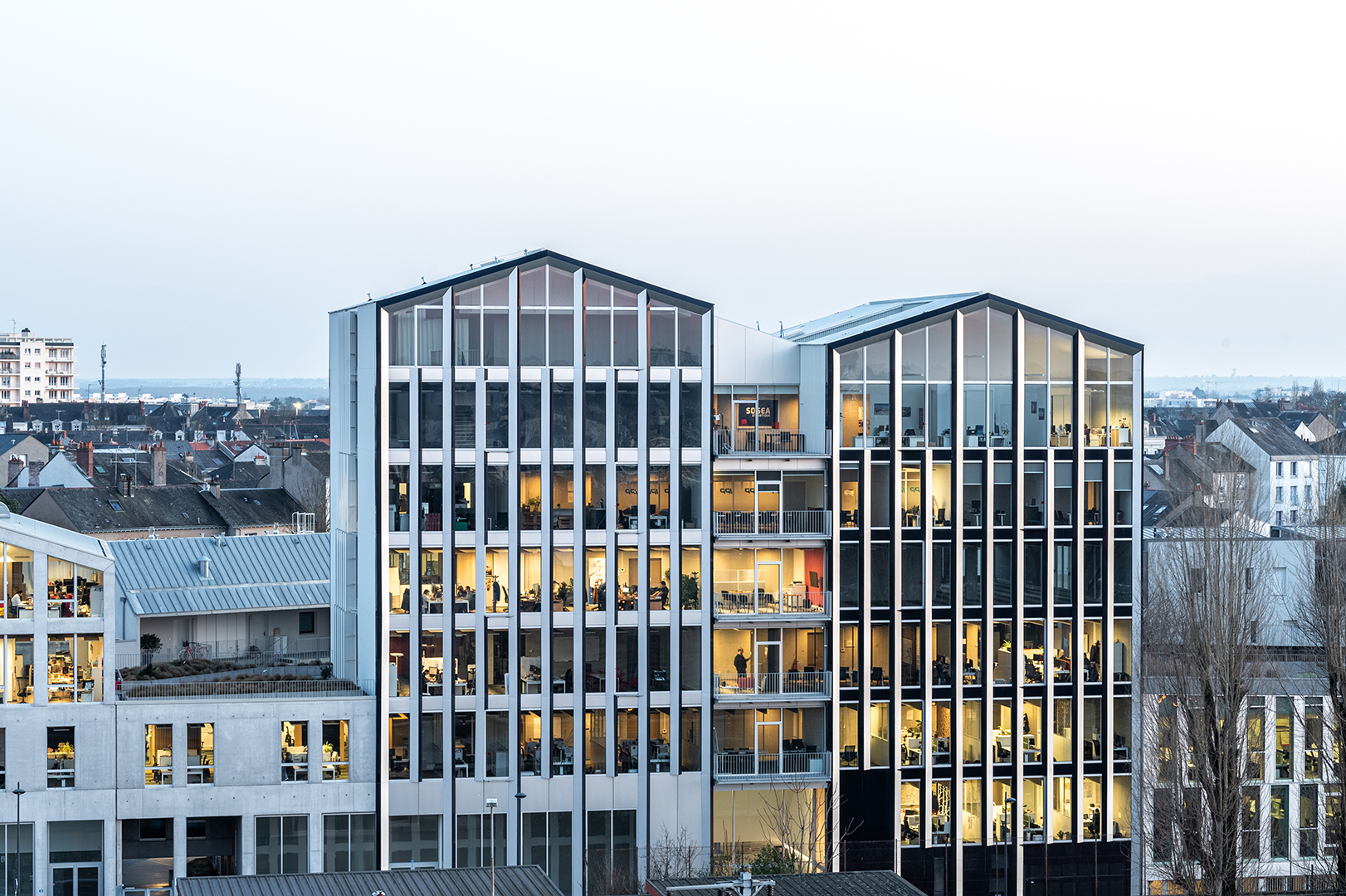 DIVERSITY
AT THE BLOCK SCALE
Lot B is one of the first operational blocks of the CAZ Cours Saint-Laud. Composed of 25 social housing units, office spaces, a nursery with 30 cradles and activities, it is a successful example of the interweaving of functions and the programmatic mix at the block level.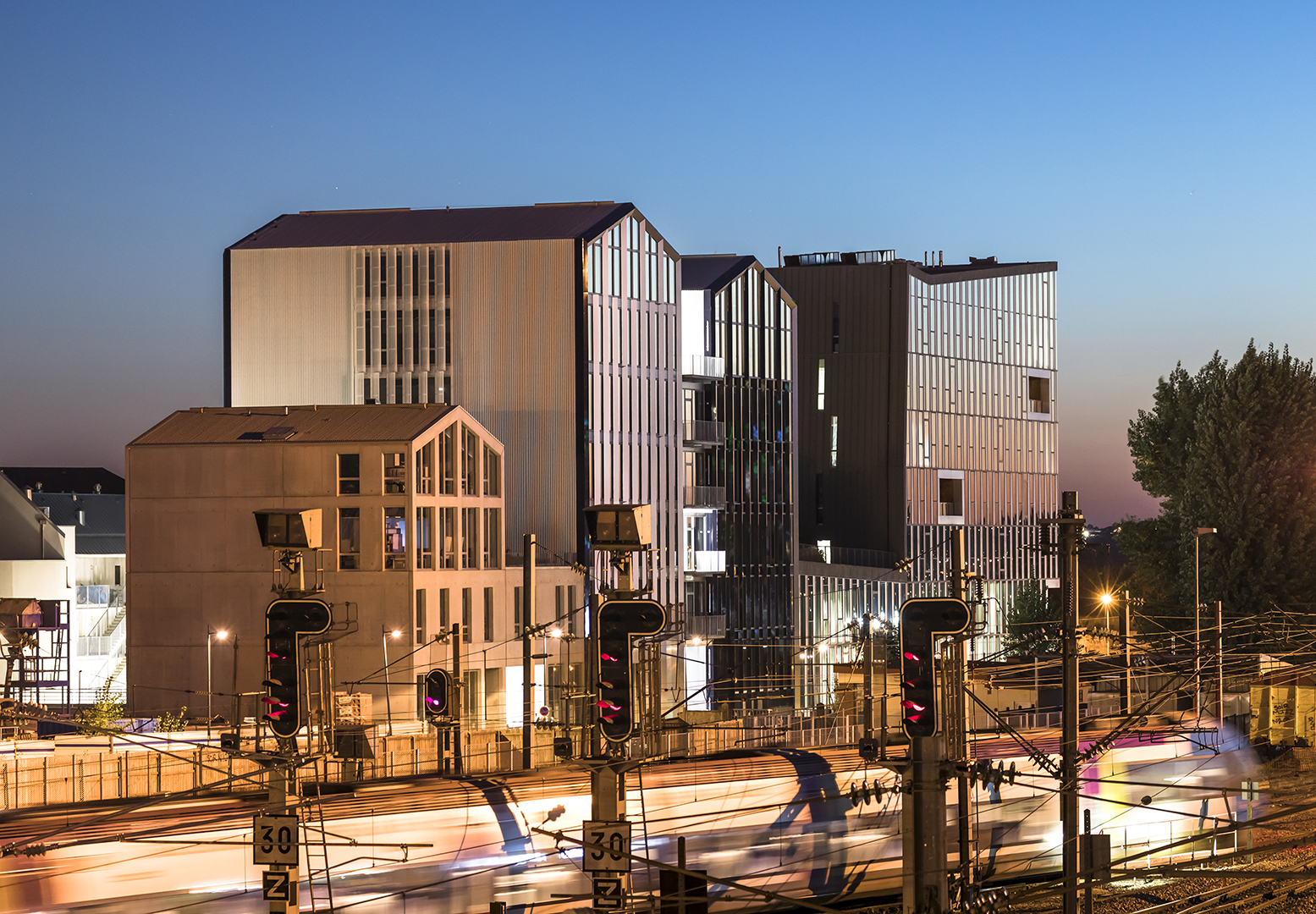 ARCHITECTURAL DIVERSITY
and KINETIC APPROACH
Combining offices, services and housing within the operations of the CAZ is an issue of architectural and urban coherence fundamental to the attractiveness of the city of Angers.
For tertiary plateaus, the architectural approach was carried out to echo the kinetic perception of travelers from the railway tracks. The vertical elements arranged in thorns are drawn asymmetrically in plan: two metal cassettes of different colors – natural gray aluminum and slate black. The wider, dark shade, and the narrowest, in natural aluminum, are differently oriented and mirror the symmetrical part. That way, one's perception of the office building is changing according to the movement and the viewpoint.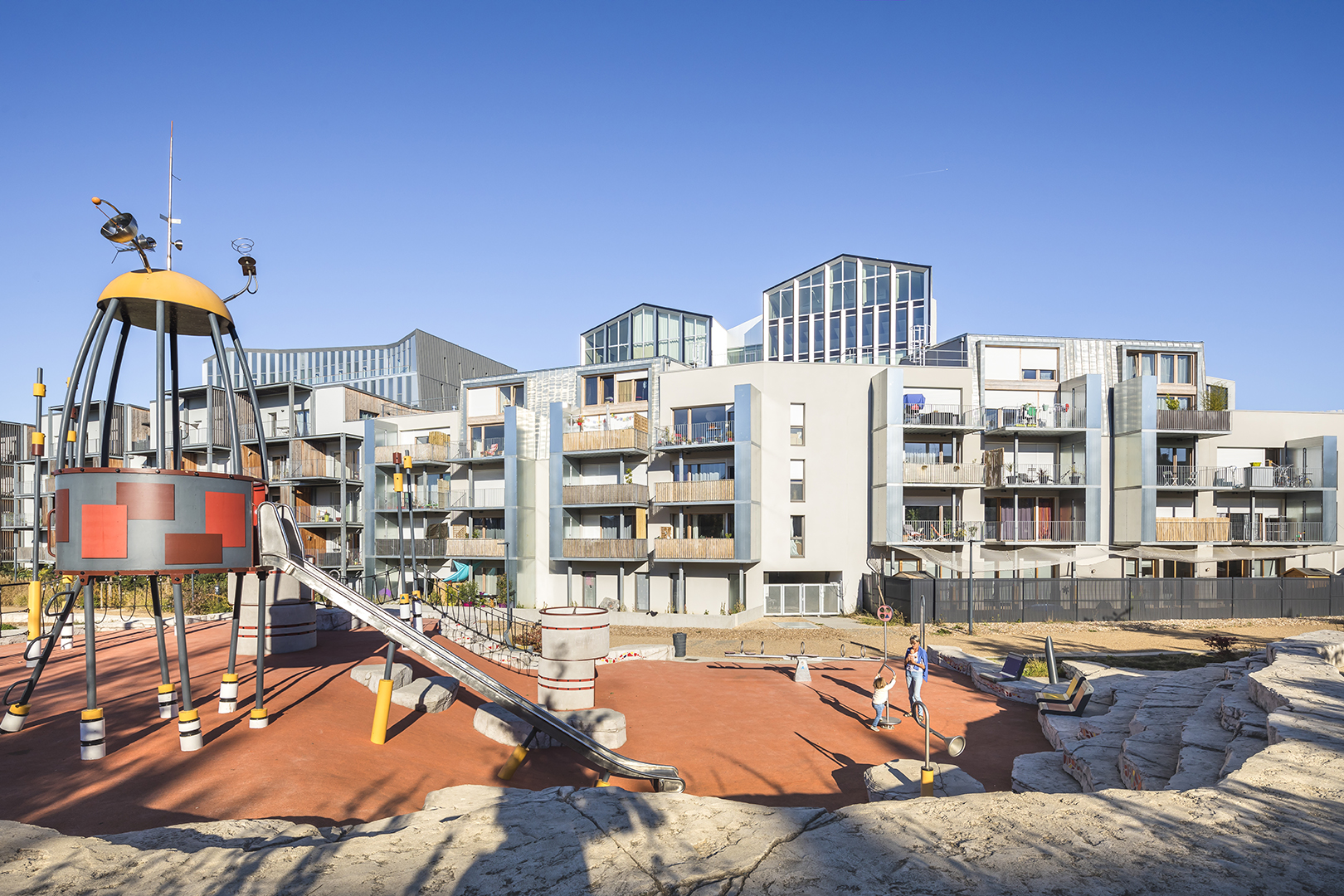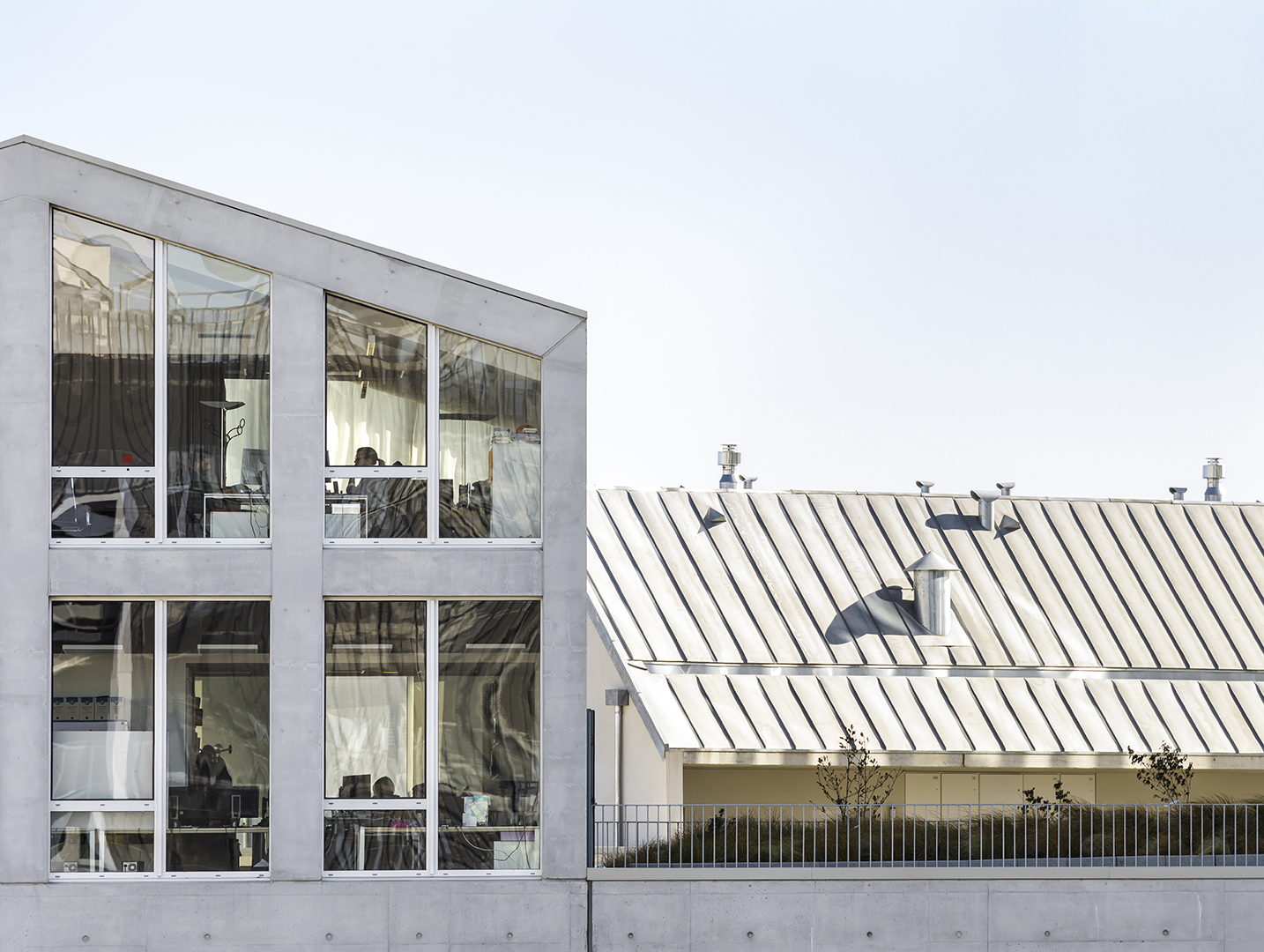 CONCRETE, WOOD, ALUMINUM
The facades of the activities are in concrete. The apartments use plaster, present in the adjoining building and more generally in Angers. The exterior joinery is in natural wood while the duplexes are highlighted by a roof return in the form of a natural aluminum rafter, kalzip type.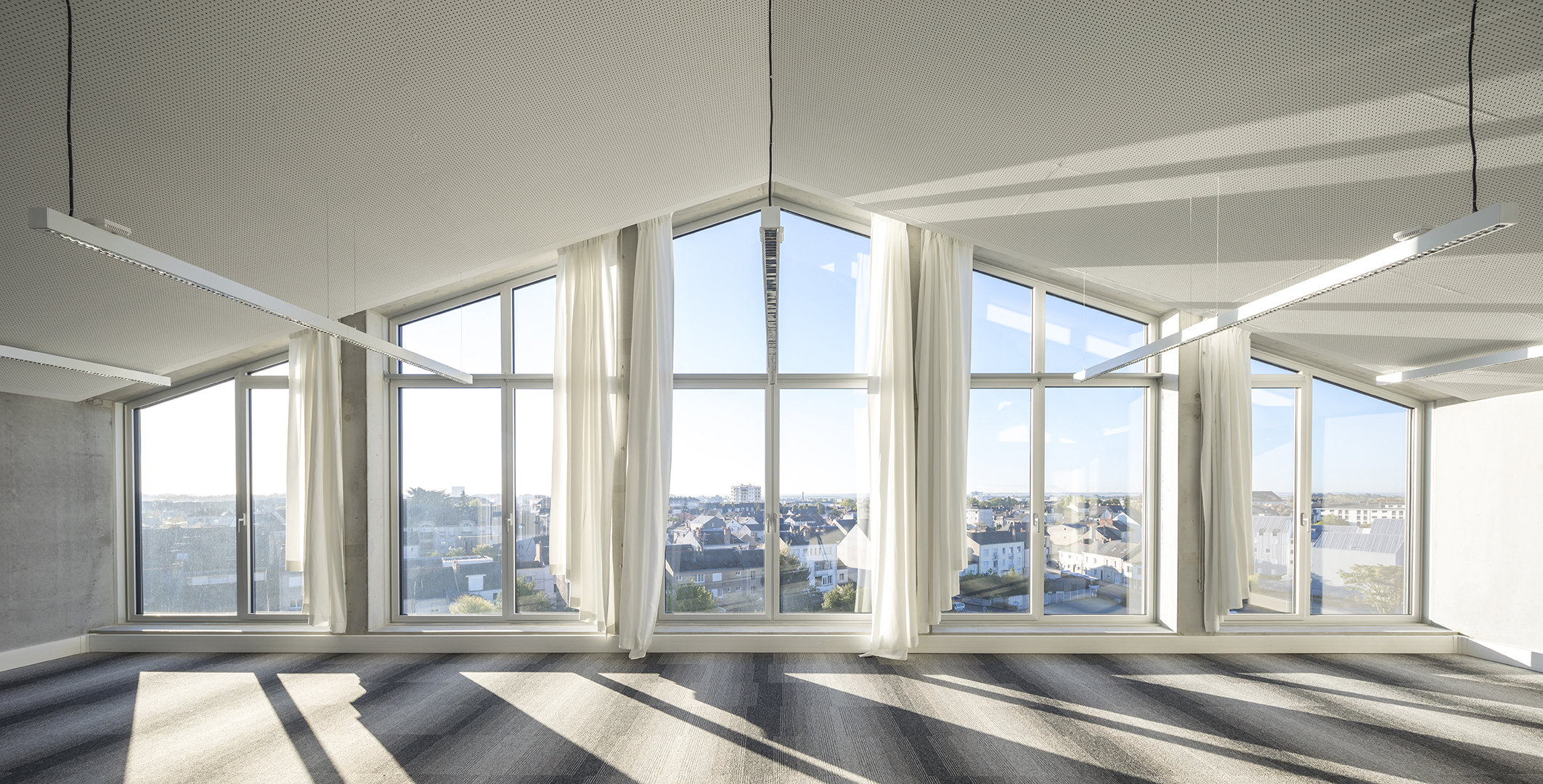 PROJECT TEAM
MANAGEMENT TEAM
Architect: ANMA
RESEARCH
Olivier Calvarese
Thomas Richou
Aimie Calvet
CONSTRUCTION SITE
Guillaume Ribay
Aimie Calvet
LANDSCAPE
Jérome Touzé