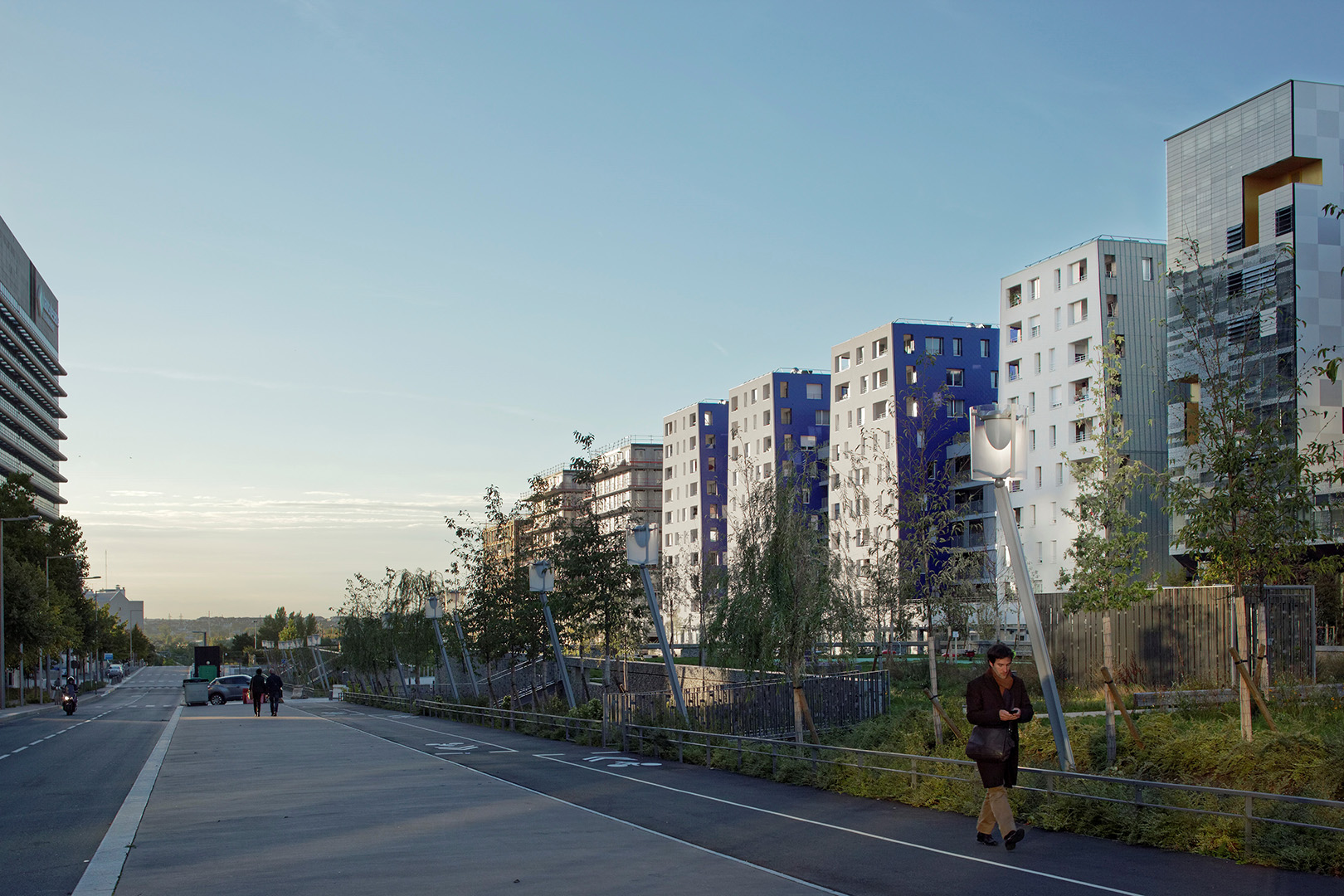 landscape urban unit
The fundamental characteristic of the Nanterre terraces, in addition to the lanform, is their asymmetrical appearance. The 17 flowerbeds that make up this remarkable landscaped urban unit are differently bordered by existing and planned buildings.
Three large caesura are staged and punctuate the volumes of the accommodation. The urban stand offers a contrasting perspective. The apartment building on terrace 10 consists of 4 white volumes that stand out against the sky with slight tilts.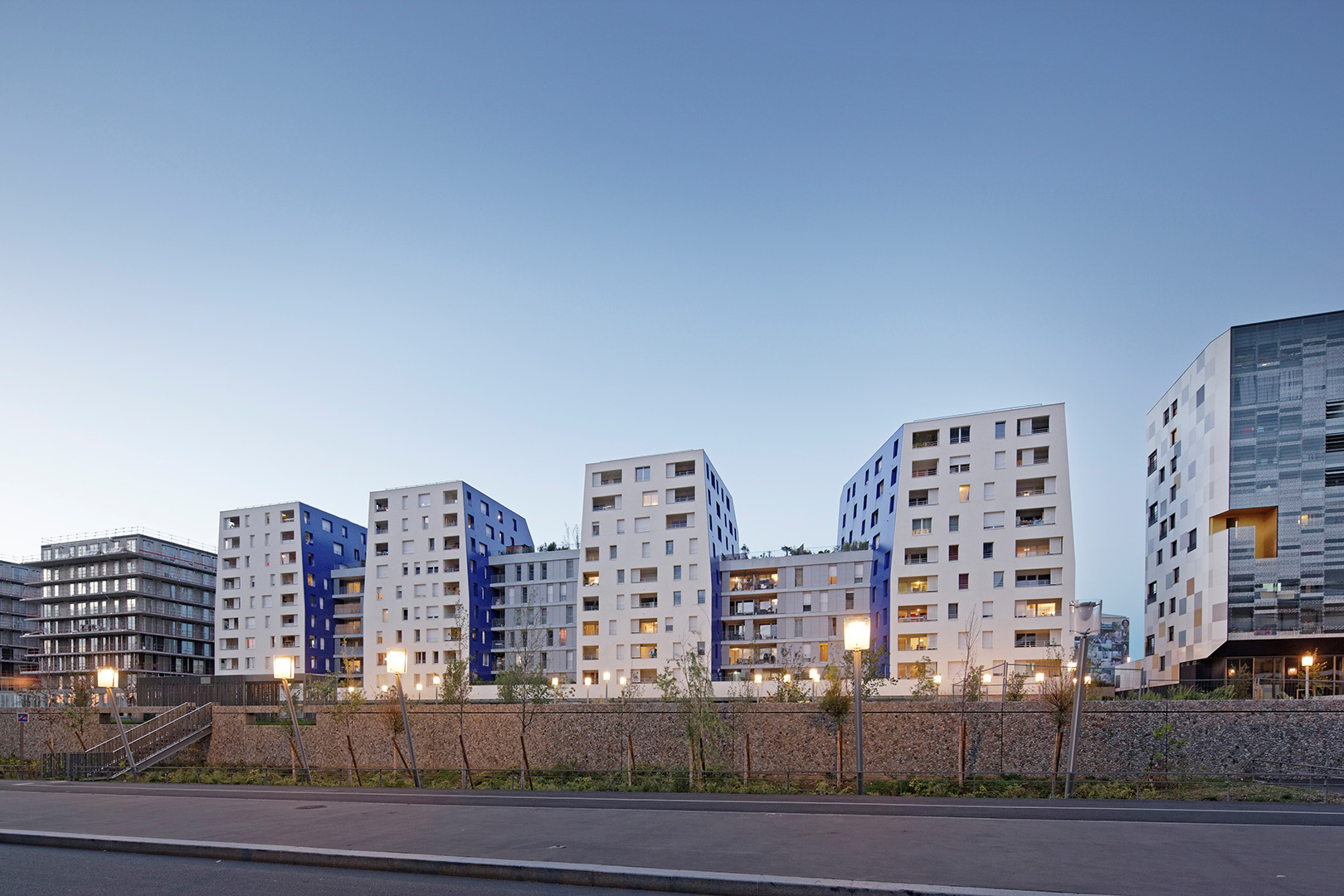 oblique thickness
Perspective tension
On the Provinces Françaises side, the volumes are set back and slightly bent at gentle angles that go along the linearity of the unusual promenade.
On the terrace side, the volumes are rhythmic, and perfectly identical on the front. They differ in their thickness because they are cut at an angle. This skewed/oblique thickness effect creates a tension in the perspective, staging the building in a subtle way, facing the monumental building of the Wogenscky departmental administrative center.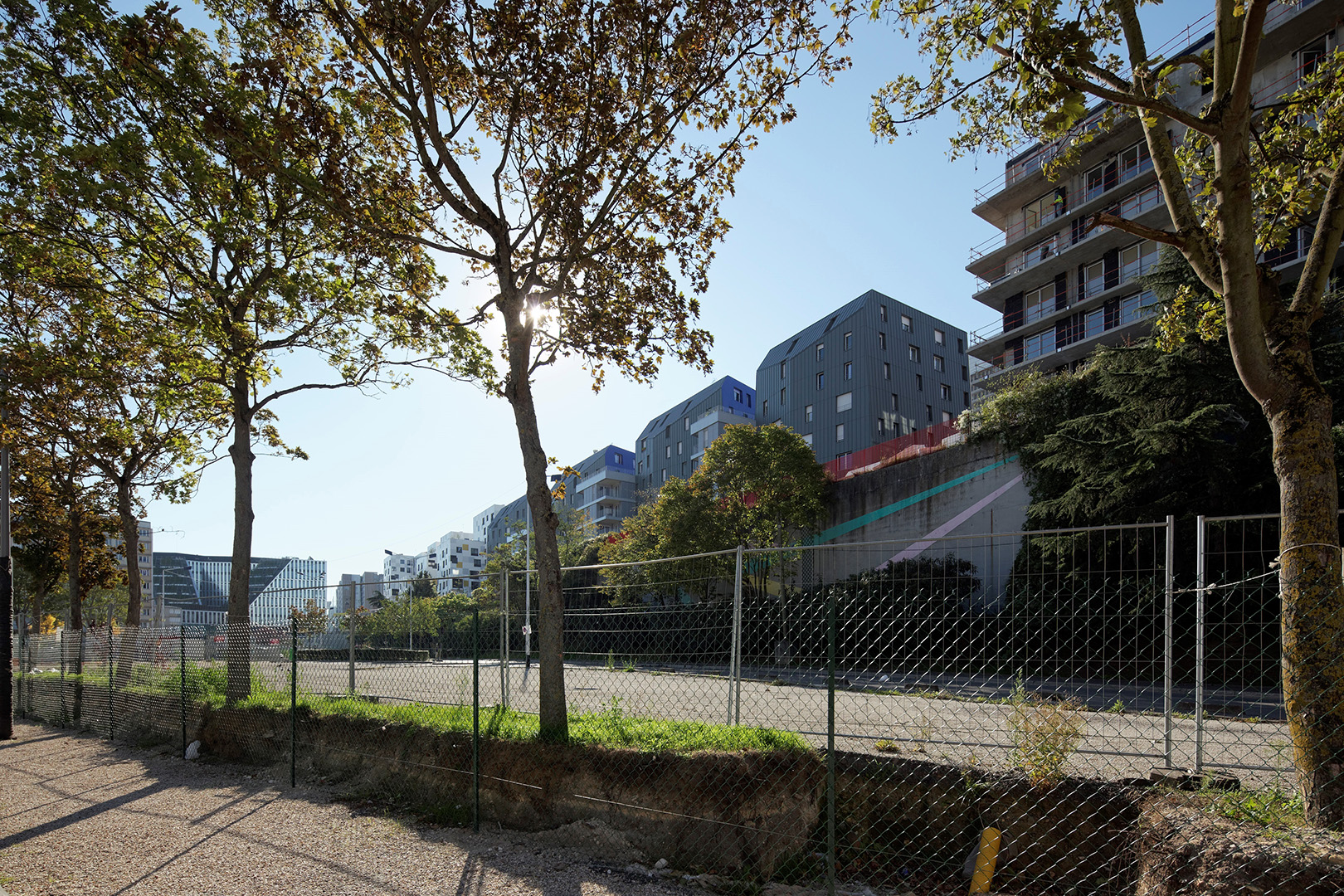 deep terraces
privileged views
Between these 4 high volumes are inserted 3 lower volumes breaking the linear effect and punctuating the unusual promenade with corner loggias and above the ground gardens. These cutouts make it possible to obtain housing with multiple orientations and very deep terraces open to privileged views.
The particular volume of the project responds to urban constraints and allows a quality of life inside each dwelling.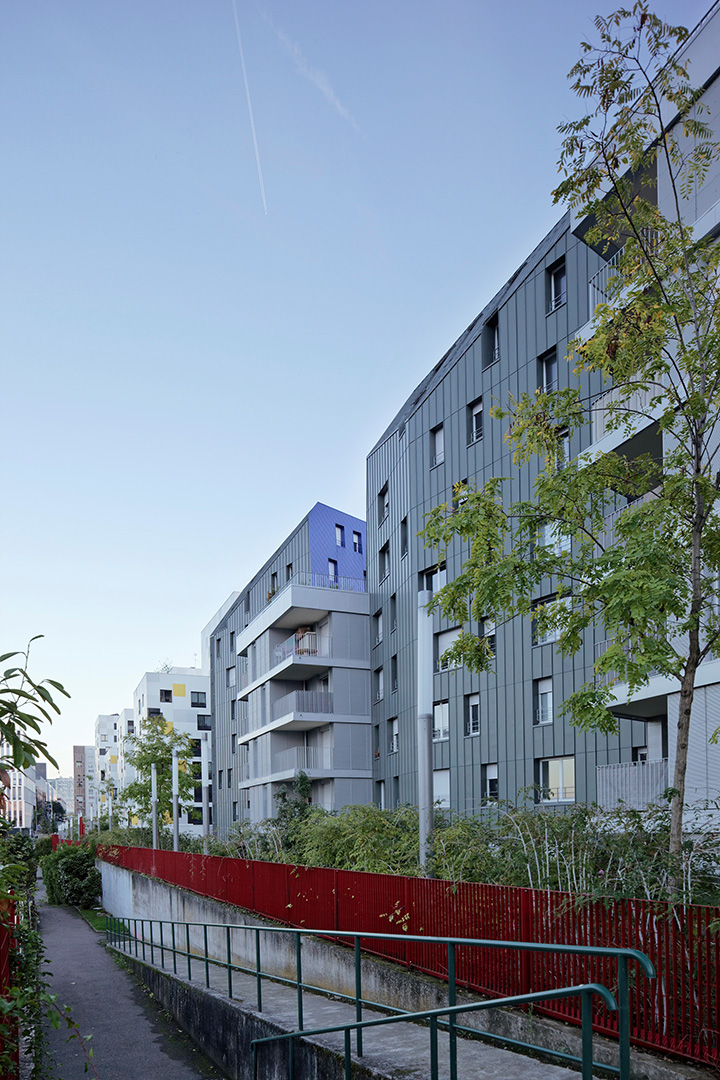 PROJECT TEAM
MANAGEMENT TEAM
Architect: ANMA
Structure: SCYNA
Fluids, structure: Cardonnel
Economy: Cabinet ECM
Acoustic: AVLS
Coordination SPS: ADLC
Control office: Qualiconsult
COMPETITION
Fanny Rozé
Olivier Calvarese
Frédéric Charles Aillet
RESEARCH
Olivier Calvarese
Clémentine de Sorbay
Marie Arnaud
CONSTRUCTION SITE
Violaine Patin