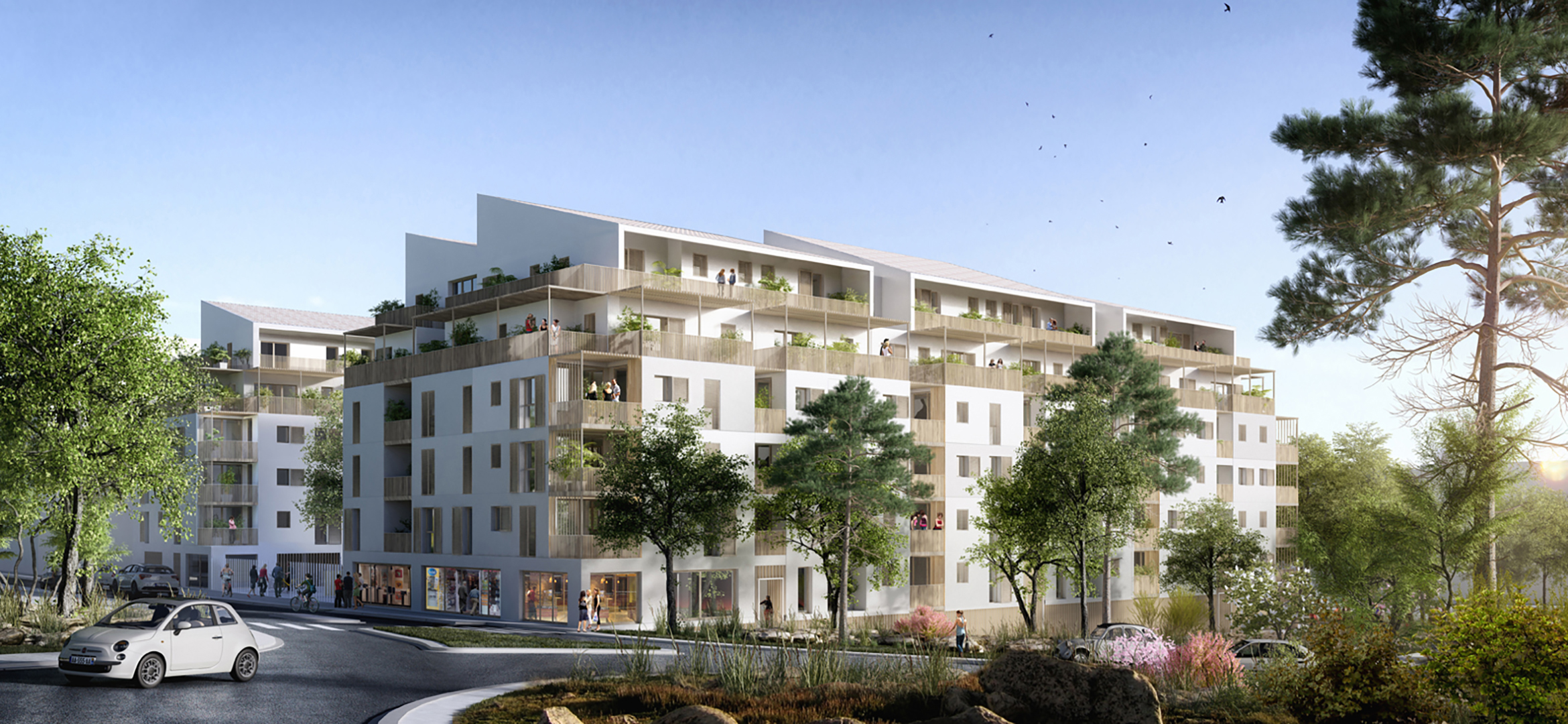 THE IDEA FOR LA DURANNE IS TO DO DIFFERENTLY
To do differently to deal with cars, for single-oriented housing, differently for security guardrails on roof terraces, differently for shared mineralized spaces … Another approach to social housing, exemplary and sustainable, would make it possible to begin to respond to the housing construction crisis in France.
We put the inhabitant at the heart of our reflection: his comfort, his journey, his relationship to the countryside, to neighbors and to cars. Let's offer him a double-sided accommodation, with quality outdoor spaces, embellished with versatile "+ rooms". We claim an architecture of block centers, parking lots, and roofs: these three places must be pleasant and innovative.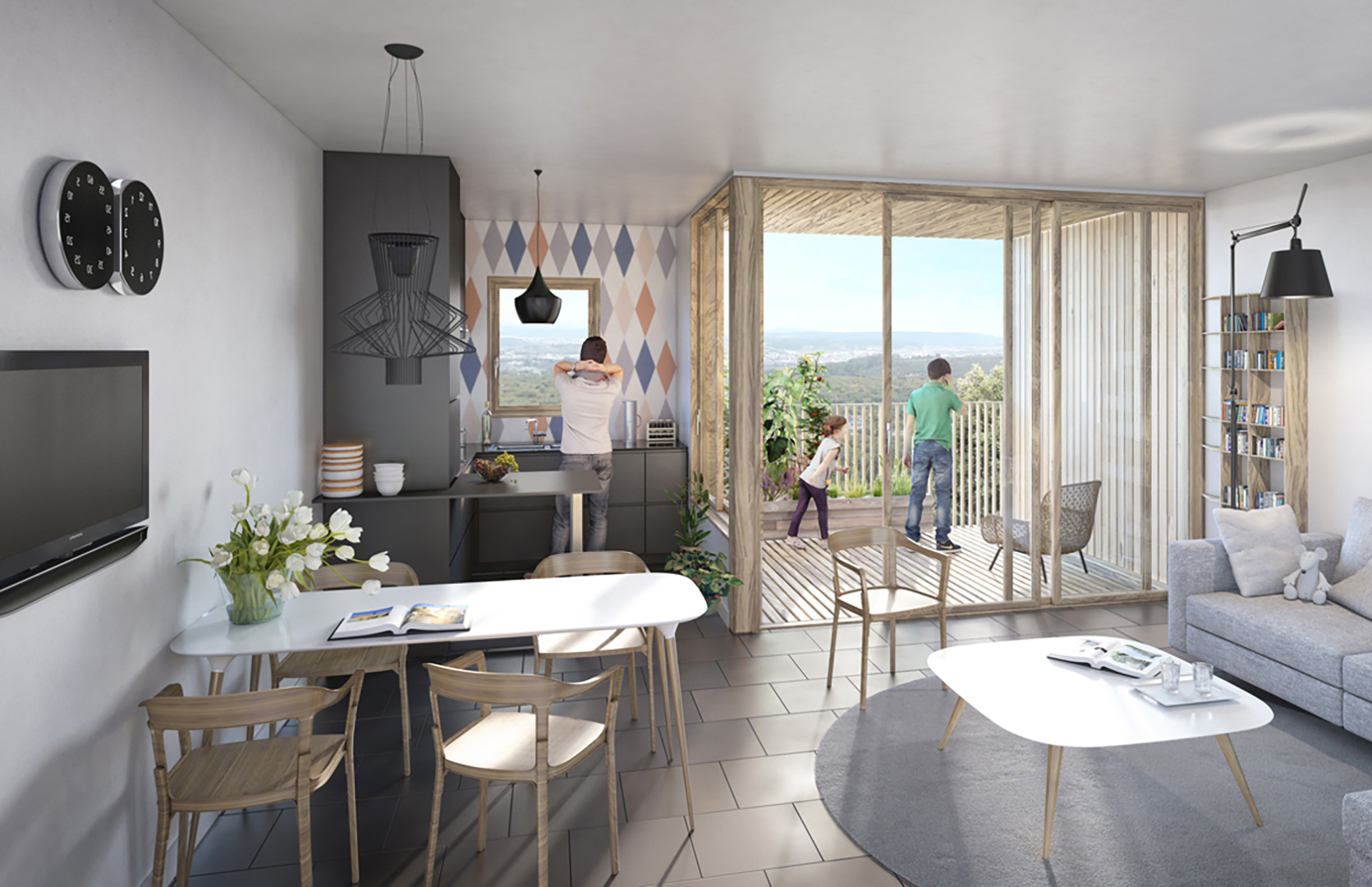 ACCESSING THE HEART OF THE BLOCK
The parking lot is bright, accessible from two sides, partially buried. It is connected to the central space of the block. It is an important space in a district like La Duranne, where access to one's accommodation is mainly by car. Between the north and south buildings, we are creating a friendly meeting space. This block accessible to all tenants is a subtle blend of the vegetation that enters the operation on the east side and the main mineral path that extends into the block on the west side.
And then roofs, to create a fifth facade worthy of the great landscape. It seems essential to us to regain an integrated building that respects the context, while preserving the views of neighboring blocks. These roofs offer to integrate technical equipment, and provide a few homes with atypical and generous interior spaces.
ENVIRONMENTAL REQUIREMENT
Beyond the special attention given to these three layers of the building, we have designed double-sided halls, large and shared floor landings, additional rooms and outdoor space for all. All this with the most successful environmental requirements: Passive and BDM (Sustainable Mediterranean Buildings) gold level.
A custom-made and innovative construction: an architecture where the warm touch of wood meets the durability of white concrete. All the loggias, pergolas and terraces overlook the great landscape, far away, and nearby, where living together takes on its full dimension.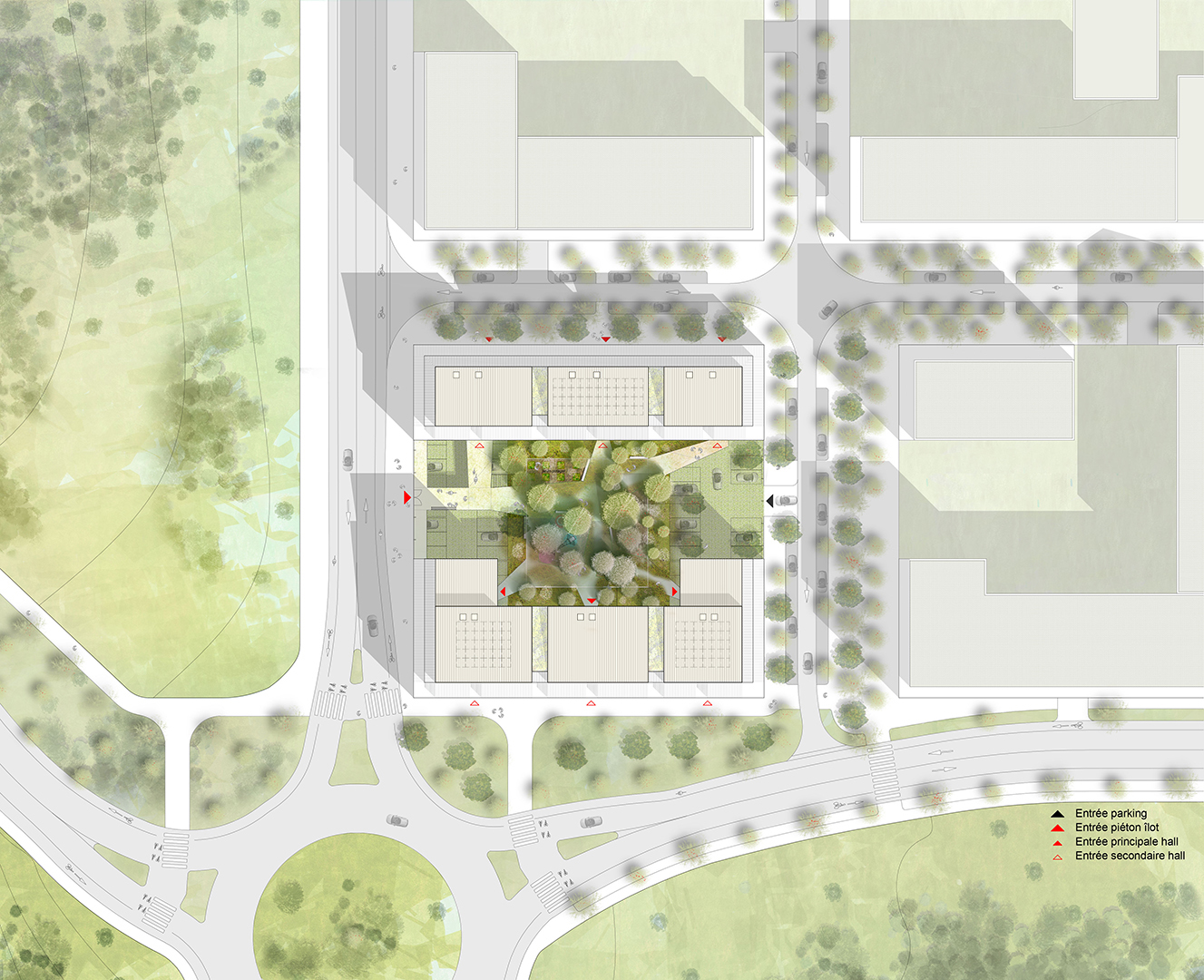 PROJECT TEAM
PROJECT MANAGER
Architect: ANMA
HQE: Cèdre
Hydrogeology: ERG
COMPETITION
Olivier Calvarese
Alice Perugini
Philippine d'Avout
Joachim Bussery
Marine Vasseur