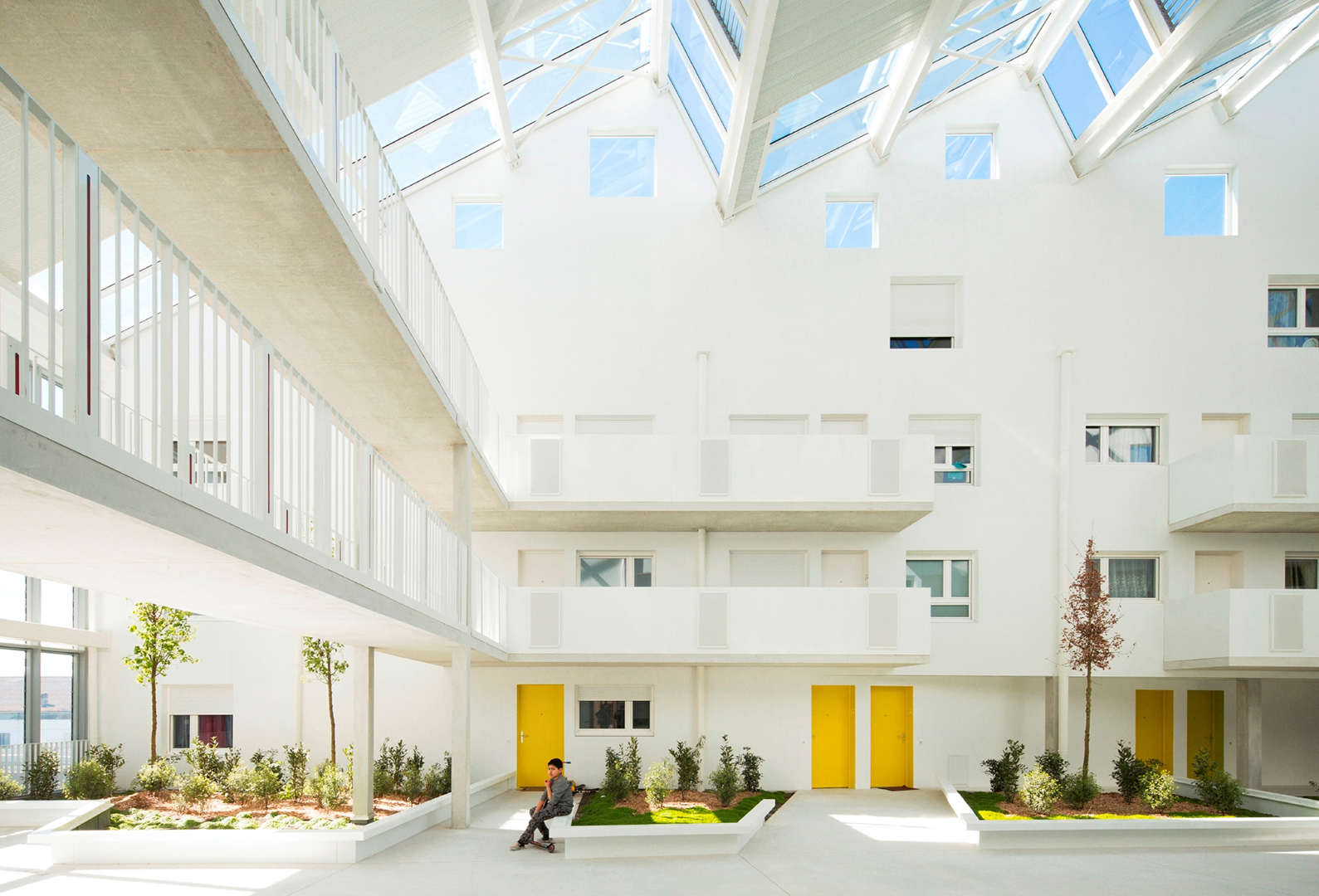 two shared gaedens
with their own climate
The building is part of an urban redevelopment project, on a block located in the Bassins à Flots area, in Bordeaux.
The general objective of the project is to recompose a mixed block – Achard Blanqui Étrangers – where collective housing buildings, local amenities, as well as activity buildings preserved or created will coexist.
Designed in the logic of an inhabited shed, the 345 housing units are divided into two 10-meter thick buildings, placed parallel on either side of a shared covered garden. The two main buildings are double-sided and oriented east-west. They are organized through four entrance halls, passageways and walkways that cross the volume of the atrium.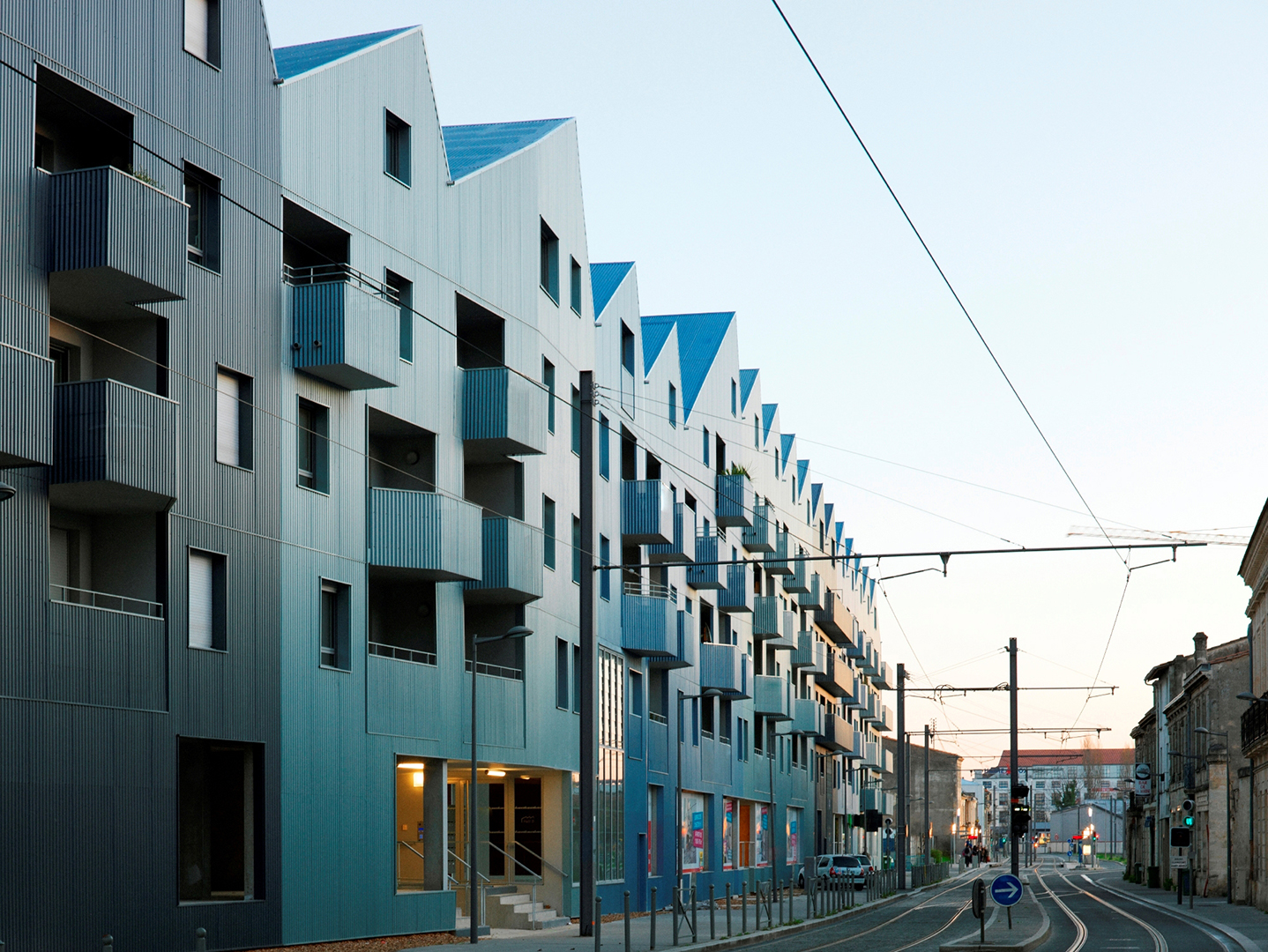 natural ventilation
photovoltaic roof
This arrangement releases a central space of 15.50-meter wide which is used by the parking lot on the ground floor and a planted garden on the slab of the R + 1 level, a common space shared by all the inhabitants.
Aligned with the hangars on the site, this large volume is covered with a roof made up of a succession of north / south oriented sheds.
The south-facing sections are fitted with photovoltaic panels, while the northern sections above the communal garden are glazed and have openings for ventilation. The east / west oriented tympana are equipped with manual louvers also glazed.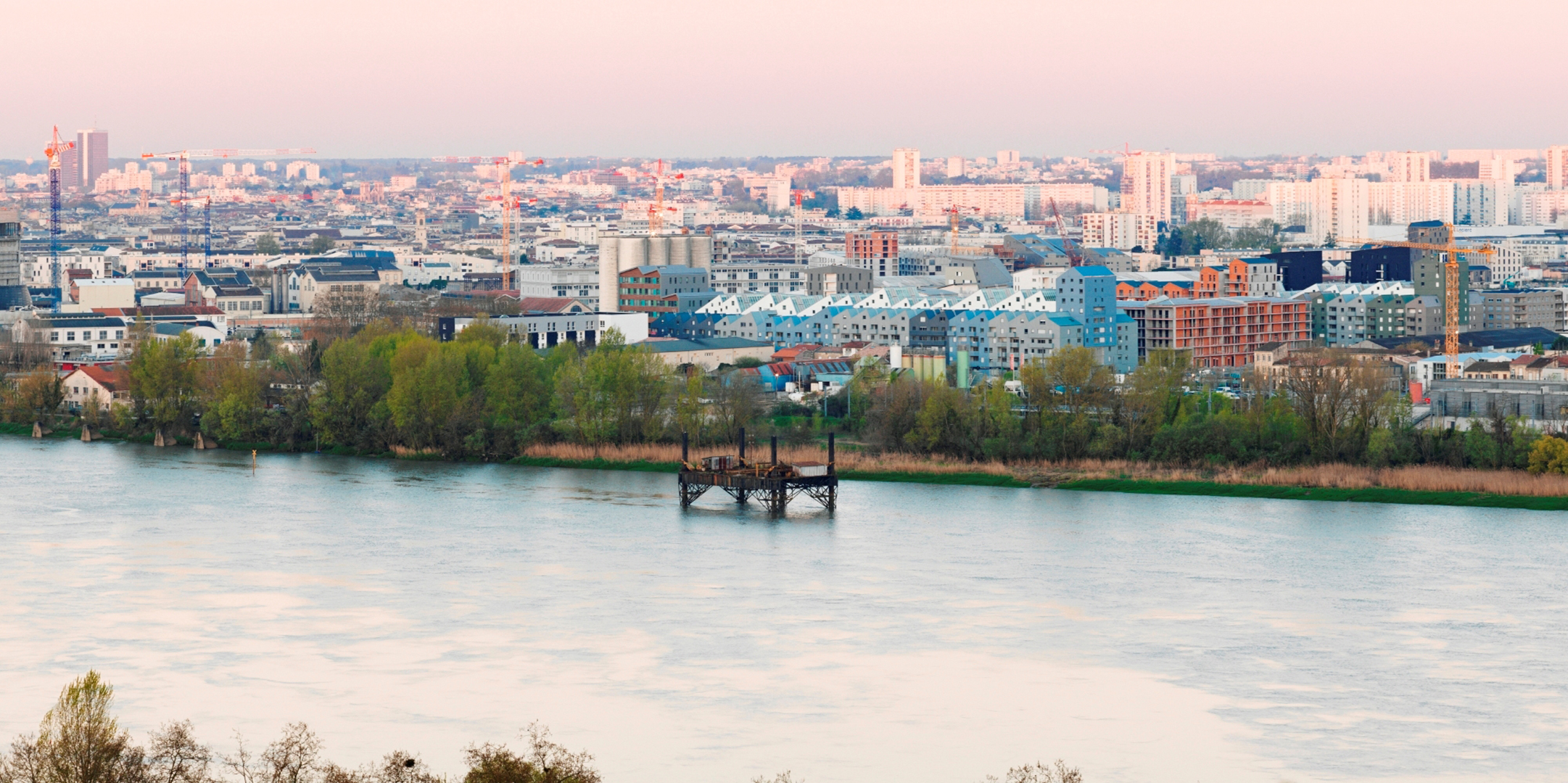 a sustainable atrium
Naturally ventilated, this vast atrium offers an inter-climatic space. In summer, ventilation helps maintain a comfortable temperature. During the day, heat is ditributed through large openings located on the tympana, while at night, ventilation is maintained, and the space benefits from the thermal inertia of the earth and concrete structures.
In winter, the central space accumulates the radiant heat of the sun captured by the southern roofs and diffused inward by conduction. Likewise, the solar radiation passing through the tympana contributes to the heating of the walls and the topsoil.
The warm air stored in this way helps limiting the homes heating needs, and considerably reduces the necessary insulation of facades on the garden. This atrium covered with a glass roof provides a considerable energy contribution.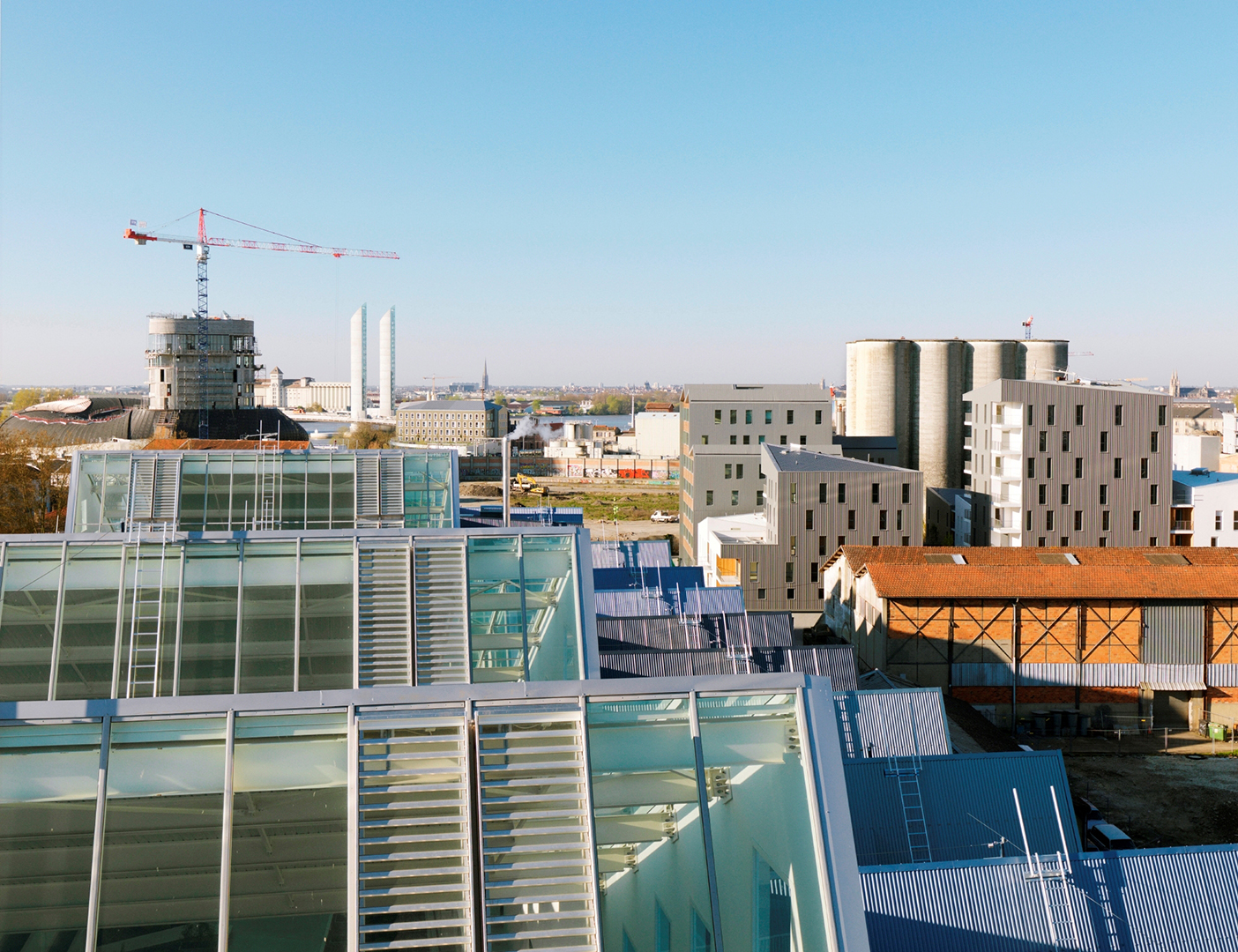 plant privacy
The covered garden extends over an area of about 1500 m². The highest vegetation is in the center and follows the path. Near the facades, the plant height decreases to reach a heath vegetation on the edge of the building. Ground movements increase the volume of soil to accommodate larger subjects.
The temperature prevailing in the inter-climatic space makes it possible to accommodate vegetation from a temperate and oceanic and even Mediterranean climate. Mulching enhances the spaces between the plants and maintains a certain humidity in the soil, which also limits watering. This vegetation contributes to the distancing of housing from traffic.
To the south, a belvedere offers views of the surrounding landscapes.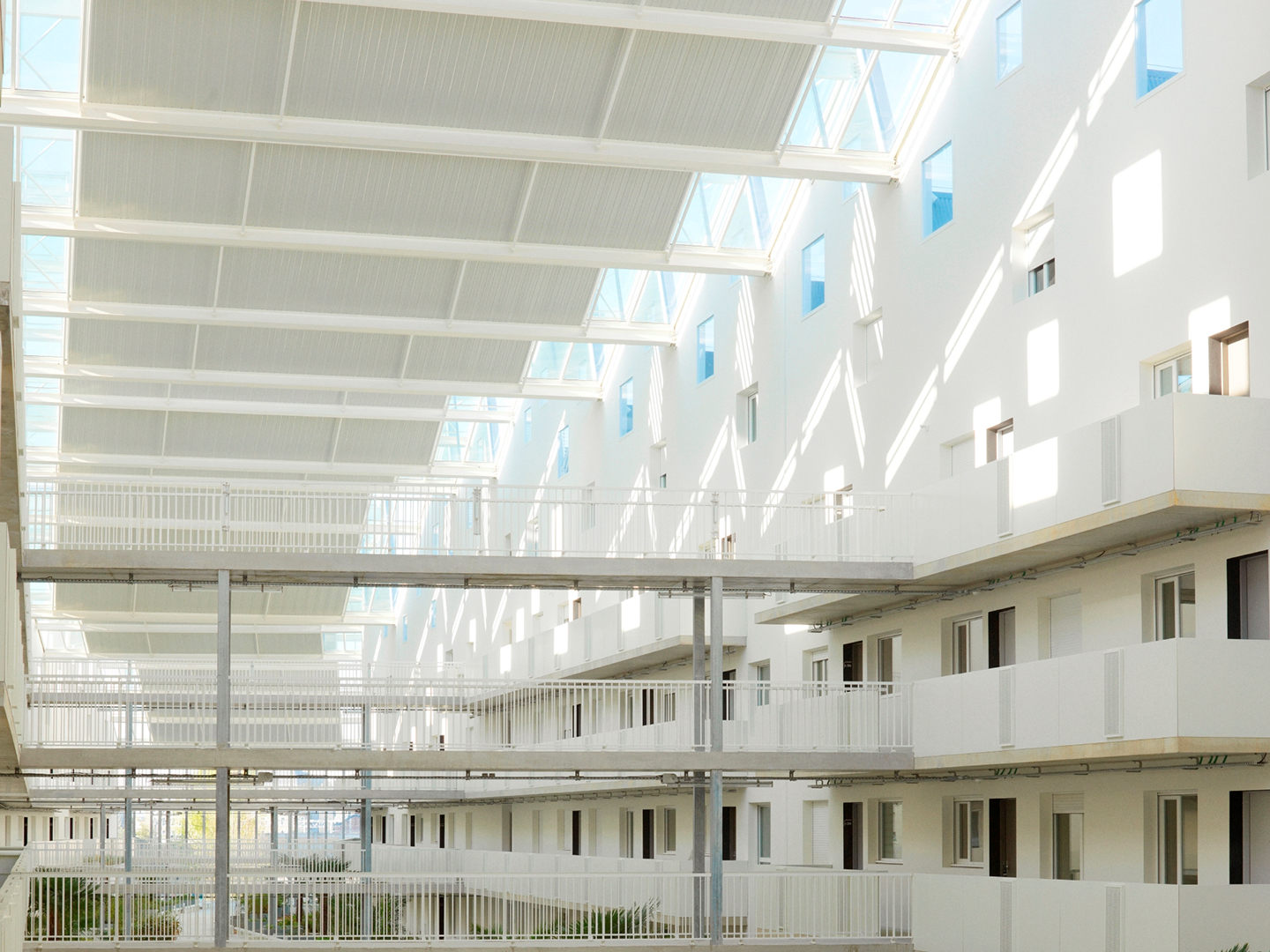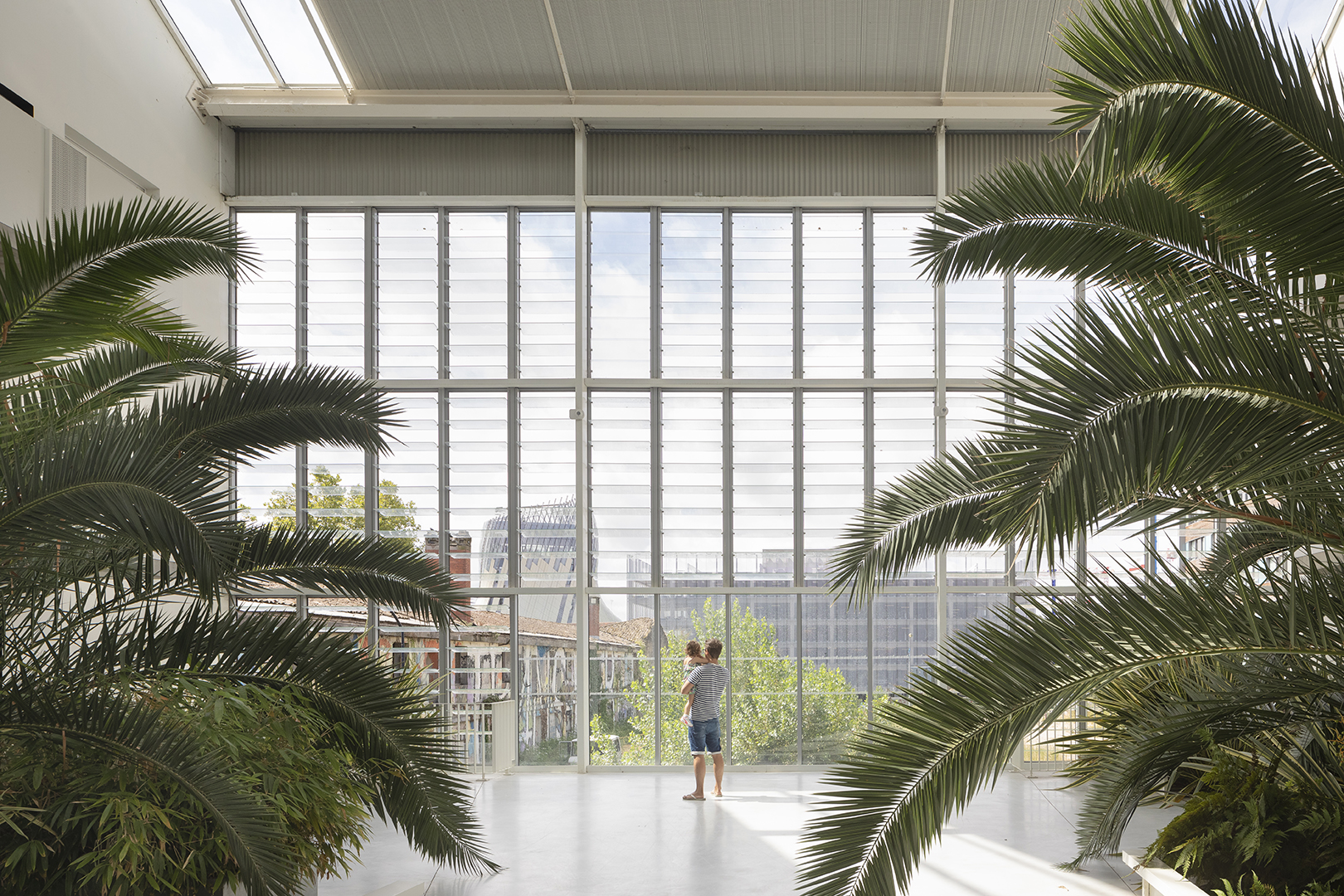 PROJECT TEAM
MANAGEMENT TEAM
Architect: ANMA
Fluide, HQE: Alto
Structure: Batiserf
VRD: Cetab
Acoustic: Peutz & Associés
Lighting design: 8-18
COMPETITION
Hélène Galifer
RESEARCH
Hélène Galifer
Ronan Le Hyaric
CONSTRUCTION SITE
Bruno Isambert
Matthieu Miquel