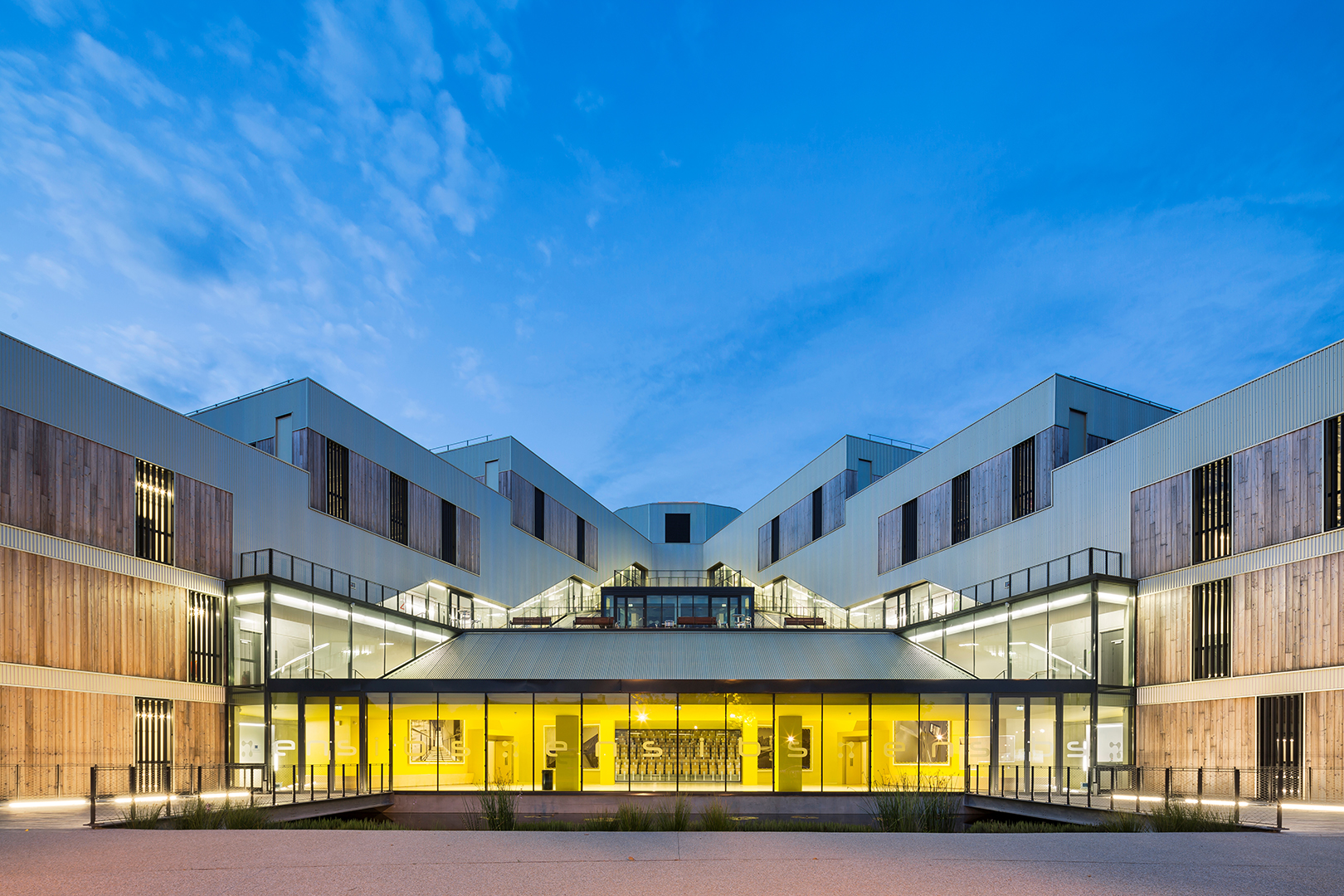 the campus in the city
The École Nationale Supérieure d'Ingénieurs de Bretagne-Sud (ENSIBS) is a new entity on the Saint-Maudé campus in Lorient.
To attach this building to its territory, ANMA proposes to implement the concept of a campus in the city while preserving the tree-lined character of the site and to provide a legible entrance as well as a high-quality pedestrian path for students.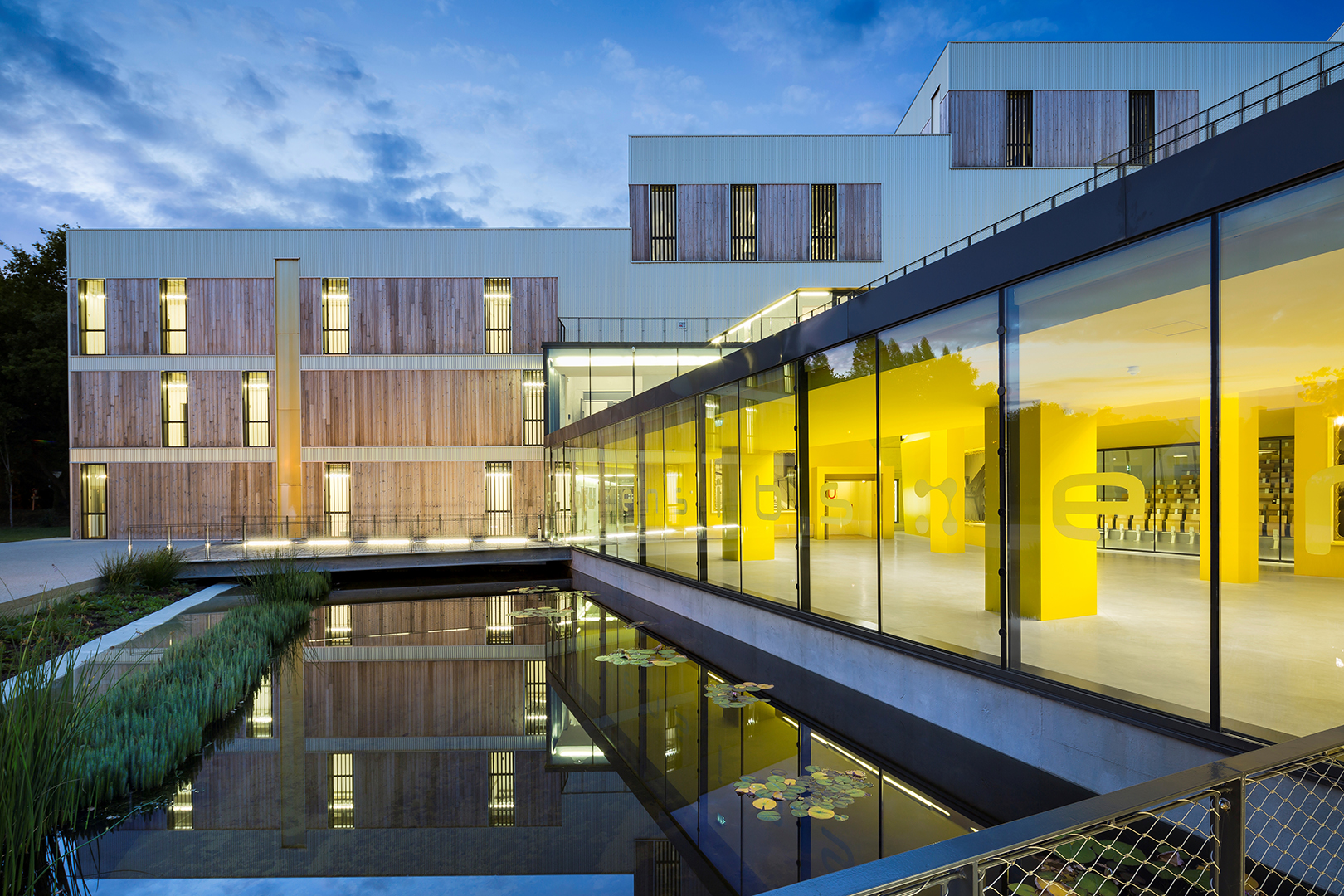 green terraces
glazed stairs
From the roundabout at the entrance to the city, the building has an emblematic shape, it stands out like an urban signal and is distinguished by a set of kinetic lighting of diodes on the facade. Its green terraces mark the entrance to the heart of the school.
On either side, two large glazed staircases reveal the internal movements of the establishment. Finally, the roof crowned with ventilation chimneys gives the whole a unique silhouette.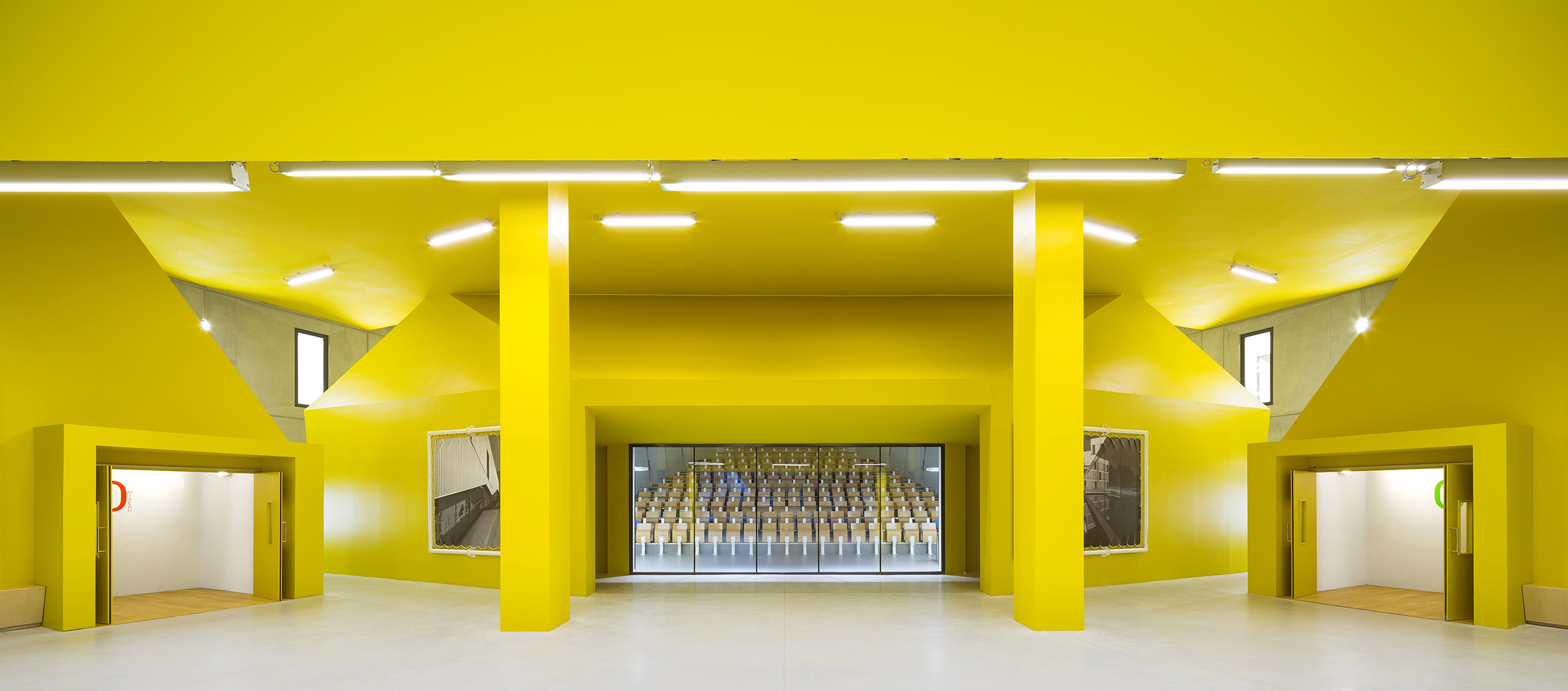 softness of woodet
aluminum cassettes
The architectural style, which combines large timber frames and aluminum cassettes, is deliberately sober and marks a great volumetric softness through the play of planted terraces welcoming student life. It is this elaborate interior / exterior relationship that gives the building a high quality of use.
The environmental approach can be read intentionally in the morphology of the building: insulation from the outside, large ventilation stacks, photovoltaic sensors on the roof. These elements are an integral part of the project and contribute to its identity.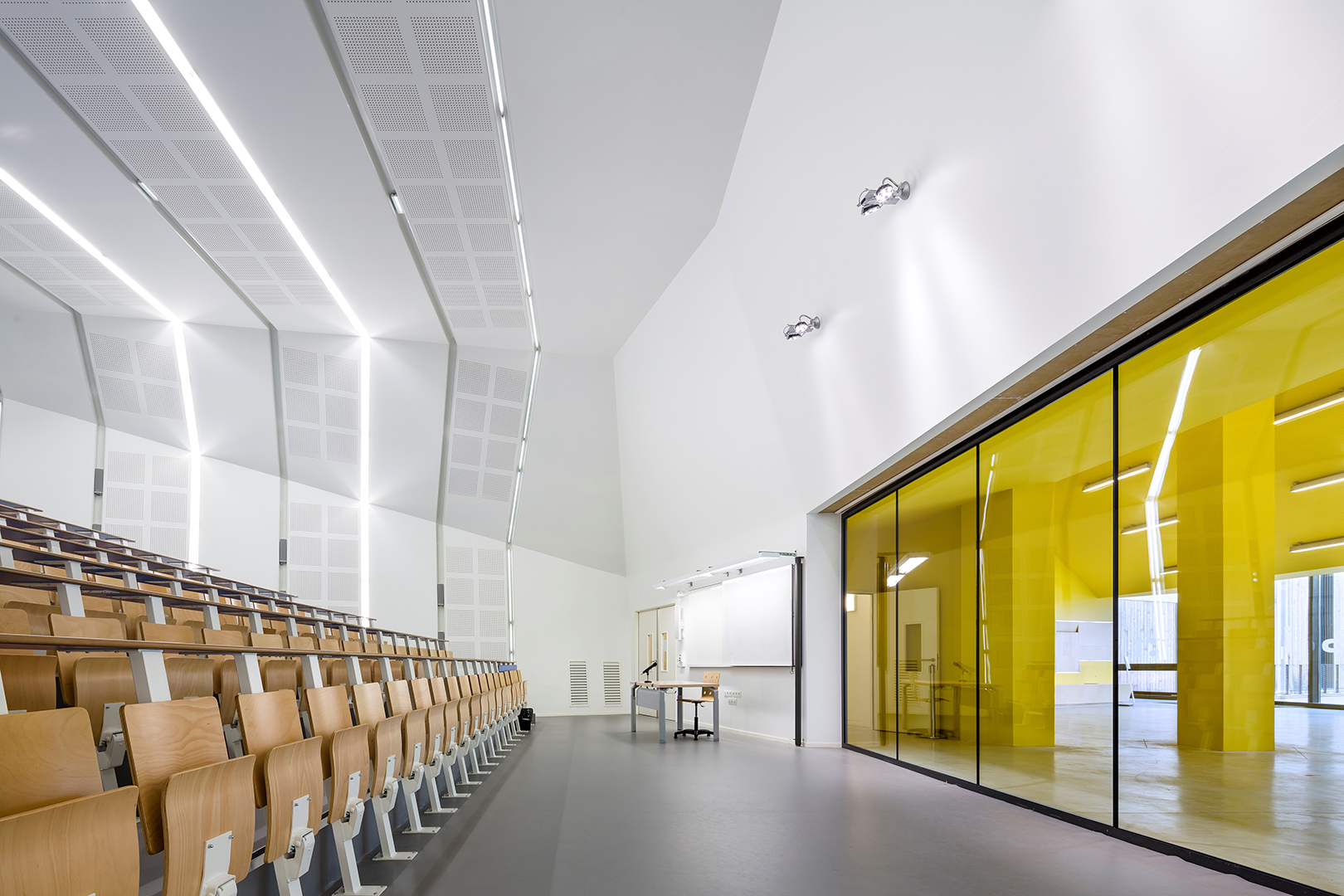 PROJECT TEAM
MANAGEMENT TEAM
Architect: ANMA
Associate architect: Rouillé Architectes Associés
All trades: Betiba
Acoustic: ABC Decibel
COMPETITION
Camille Gravellier
RESEARCH
Ronan Le Hyaric
CONSTRUCTION SITE
Etienne Challet-Hayard
Ronan Le Hyaric
Jérémias Lorch
ARTIST
David Saltiel