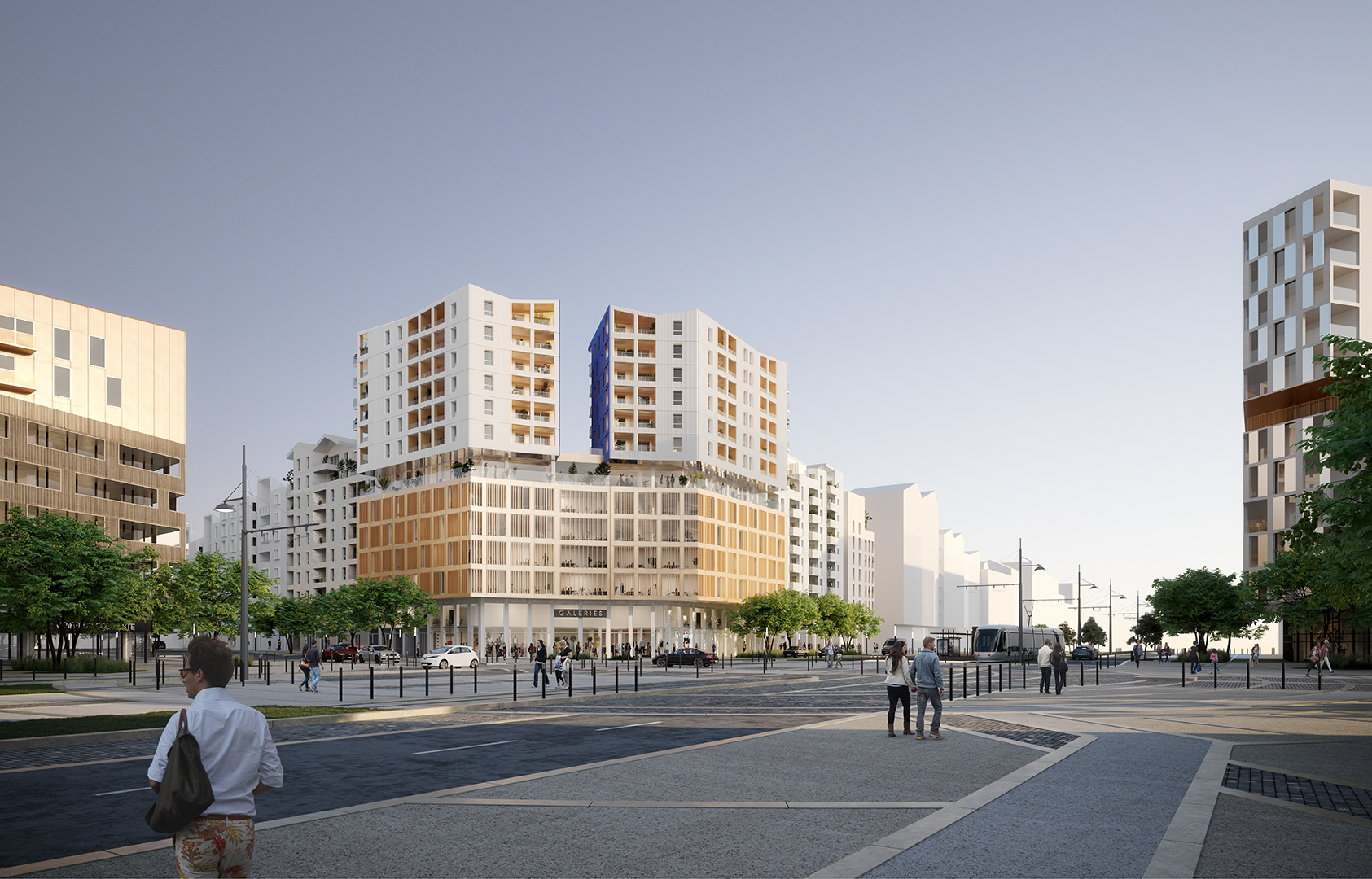 MIXED USE AND HARMONIOUS BLOCK
The first part of the composition of the new CAZ République in Montpellier, lot A1, demonstrates the adequacy between new ways of living, programmatic diversity on the scale of the block and sustainable construction. It offers new relationships with urban, built and landscaped environments, and mmerges into the morphological fabric (buildings, axes, centralities) and respects architectural harmony with the three adjoining CAZ – Parc Marianne, Rive Gauche and Jacques Coeur.
The program is made up of a green block core, shops, a nursery and workshops on the ground floor, housing units distributed from R + 1 to R + 12 and offices from R + 1 at R + 6. The layout of the built-up areas as well as the decreasing spanning of the volumes towards the Lironde create a visual opening from the southeast corner for maximum sunshine in the center of the block.
INTEGRATING NATURE AT THE HEART OF THE PROJECT
This project offers three types of gardens: common, wild and shared. This landscaped space is designed as an island of freshness where the diversity of local species create continuity between tiered gardens. Planted spaces with varied and colorful compositions contribute to biodiversity. The presence of trees provides residents with thermal comfort in the summer, while the deciduous species guarantee the benefit of winter light.
Lastly, in order to avoid digging and to control the carbon footprint of the project, the three levels of parking are integrated in the heart of the block, under the planted areas. They are therefore not visible from the street: they allow all ground floors in public space to be active, used by entrance halls, shops or workshops.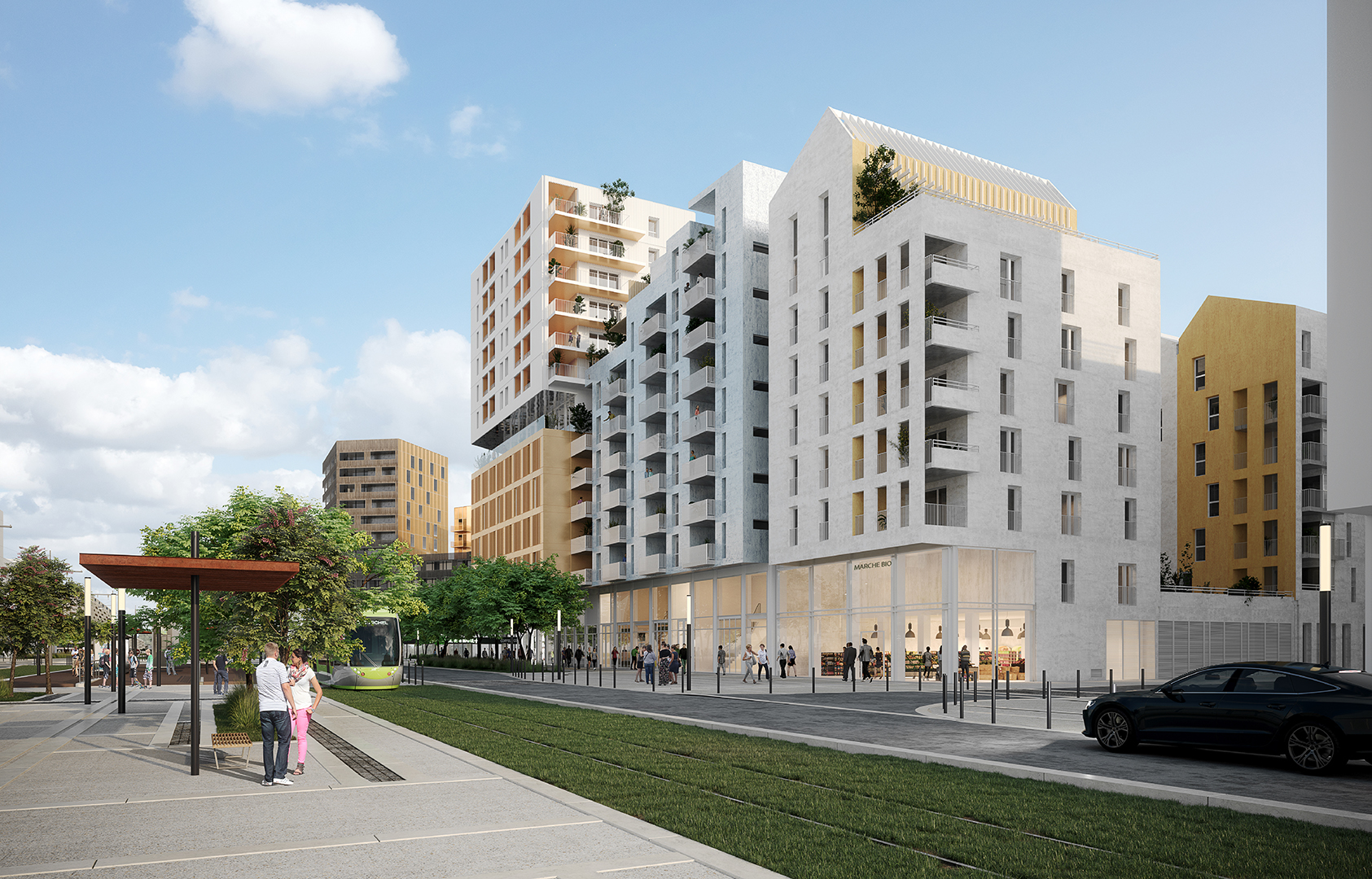 PROJECT TEAM
MANAGEMENT TEAM
Landscape: Coloco
Fluids: Betso
Structure: Batiserf
Environment: EODD
Scheduling, overseeing and coordination: Ecome
Control office: Qualiconsult
RESEARCH
Aurélie Perrin
Albane Viateau

CONSTRUCTION SITE
Nils Edelmann