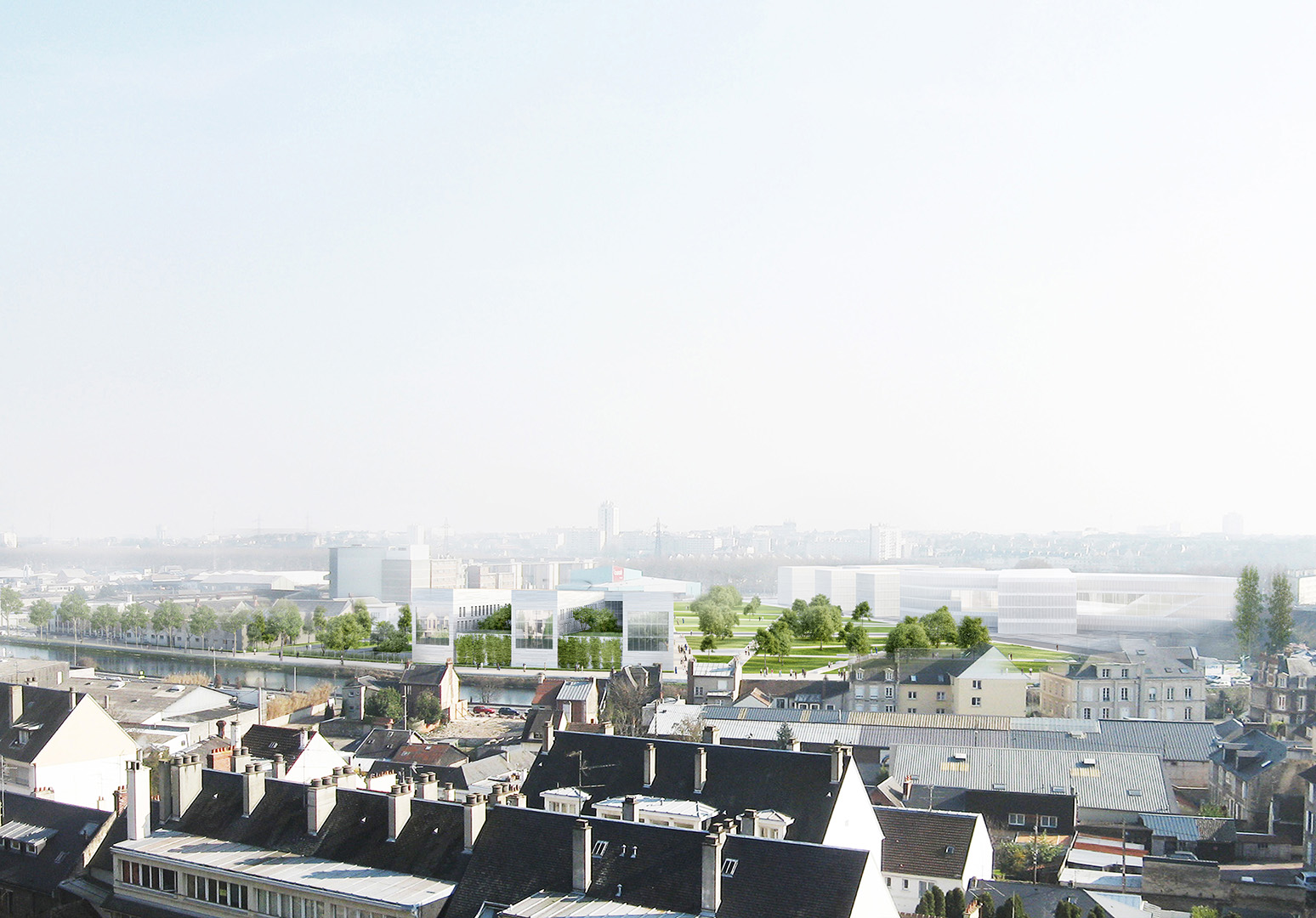 triangular volume
internal transparency
The Caen courthouse project was developed as part of a Public-Private Partnership competition in three selection phases. The site of the building, at the tip of the peninsula, is bordered by a park and faces the OMA Media Library project. On the edge of the Caen à la Mer canal, it offers unobstructed views over the historic city. We have proposed a chiseled volume that fits into the landscape of the peninsula.
The facades enhance this slender and daring triangular volume. They are composed of a forged concrete complex in slightly varied shades, that way the volume is given an elegant vibration. The openings display fixed vertical shades with golden reflections that bring warm colors to the gray concrete. The selected materials are clear and help to magnify the transparencies within the volume.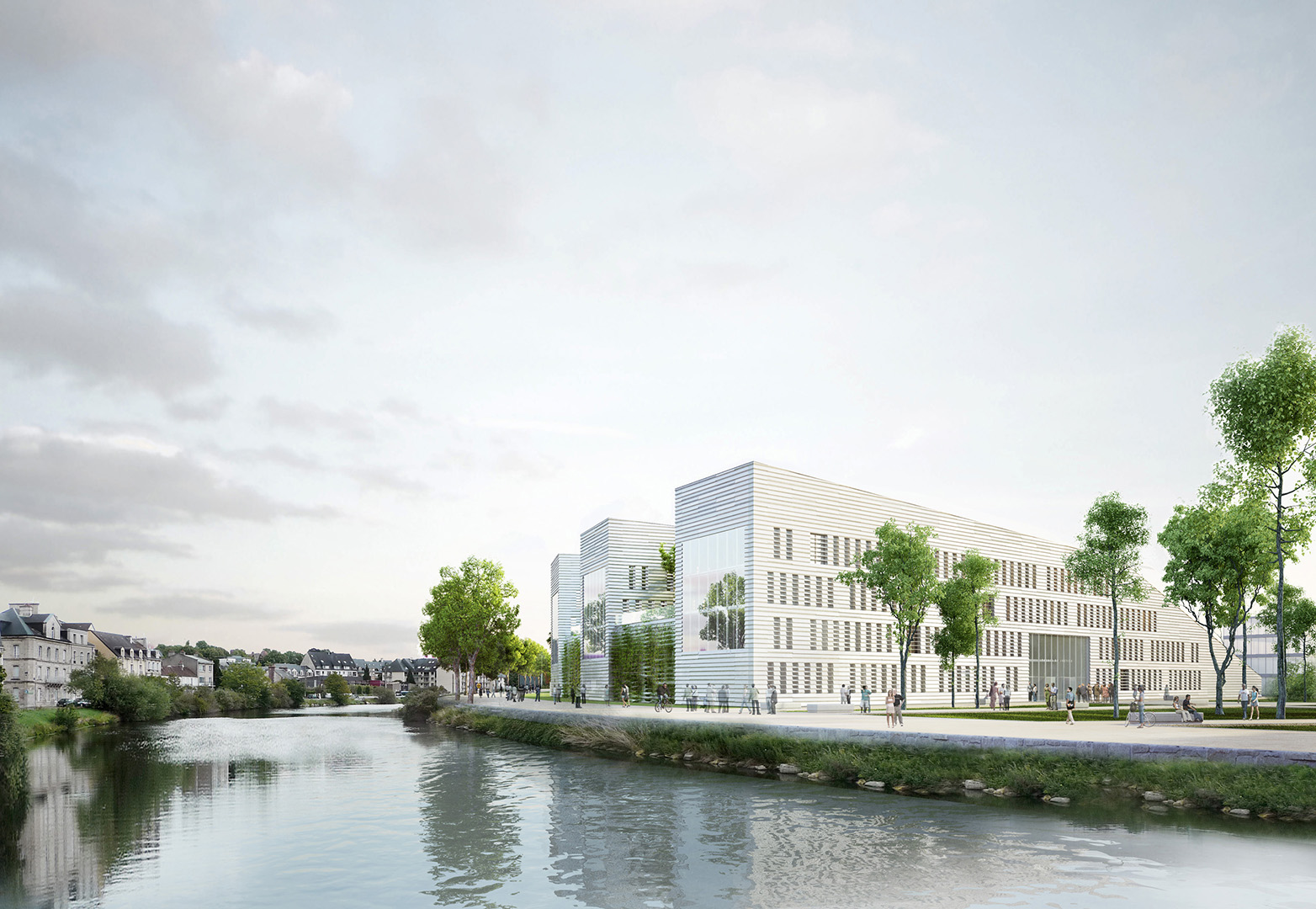 modularity of the
office grid
Managing the various secure public / user flows has been finely detailed to fit into the extremely specific burdens of the APIJ.
About 50% of the project's surfaces are allocated to tertiary spaces. Consideration has been given to the modularity of the office frames and the envisioned building takes into account subsequent expansion capacities in the finished volume.
Planted terraces adorn the void between the three emerging volumes and enliven the public lobby. The latter is bathed in light and crosses right through the building.
The six courtrooms also benefit from the natural light pouring from the various patios. Privacy shades guarantee the confidentiality of sensitive areas.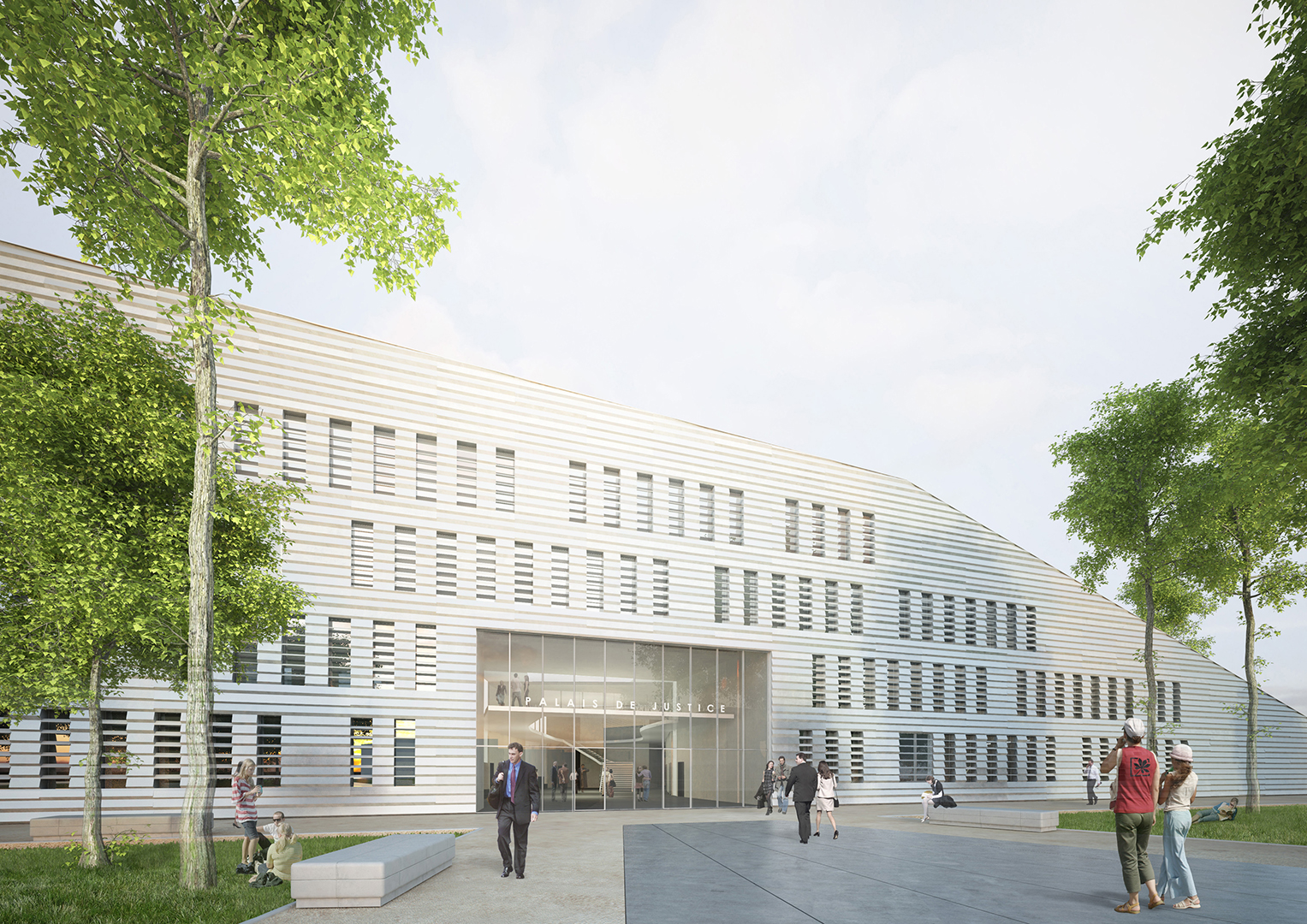 PROJECT TEAM
MANAGEMENT TEAM
Architect: ANMA
Fluides: Deerns
Structure: Terrell
Economy: AEI
COMPETITION
Jean-Francois Vaudeville
Ronan Le Hyaric
Elsa Briot
Clémence Monnet
Maxime Jansens
Jérémy Delcroix
Marie Contard
Camille Gharbi