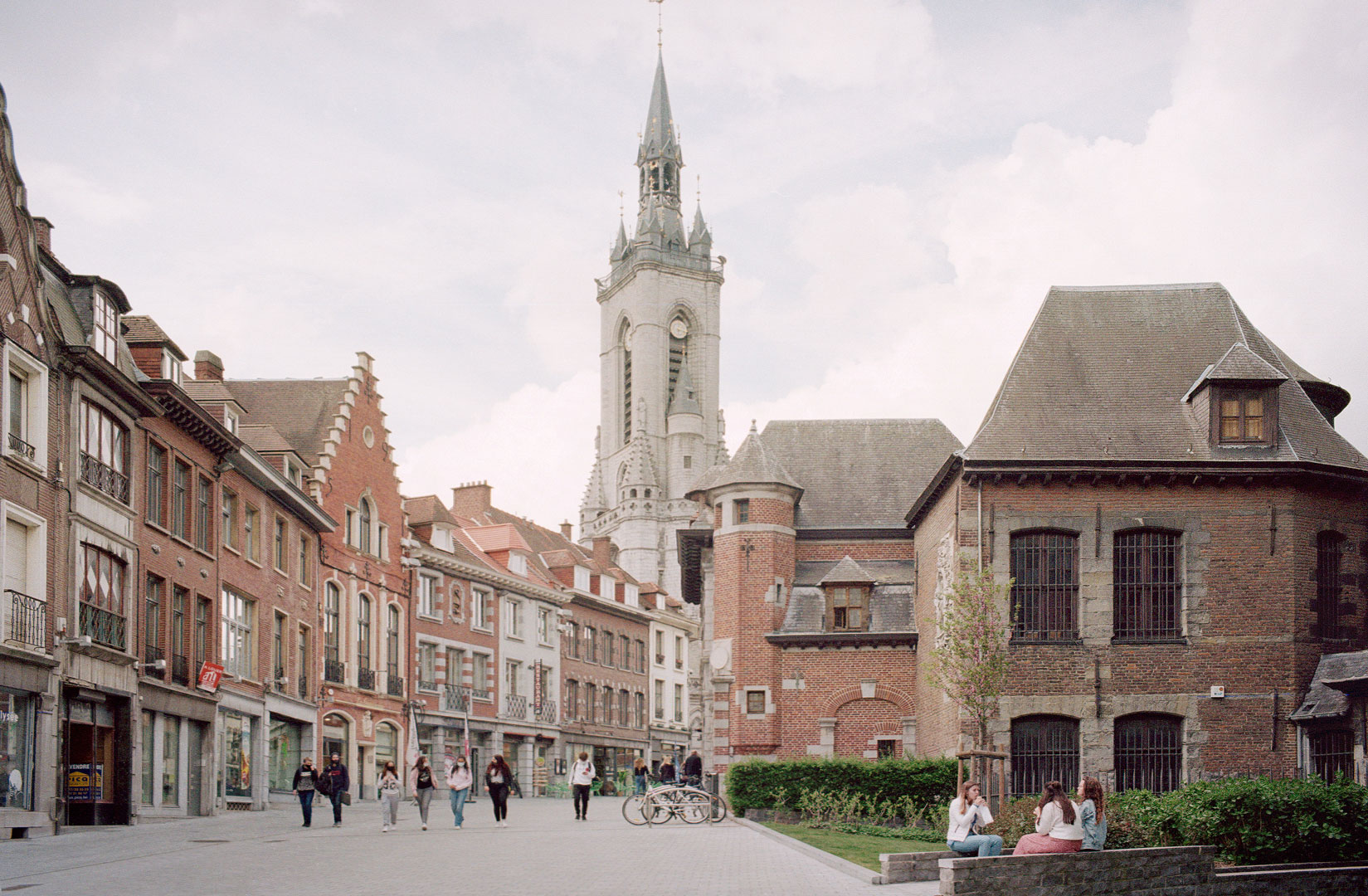 a sensitive mesh
of discovery
Visible from the alleys of the city center, theTournai Cathedral imposes its slender silhouette and draws the heart of the city. The revitalization project highlights this majestic presence by clearing and unifying all the streets and squares of the city center.
A signage network starting at the foot of the cathedral, draws a "sensitive" mesh on the ground which, made of golden lines and dots, indicates each remarkable element of the urban fabric: historic buildings, porches, street entrances, squares… places of interest are commented on and put in direct contact with the cathedral.

creating new
public spaces
On the Place Paul-Emile Janson, in front of the cathedral, the demolition of the archives building, a recent building with no heritage value, makes it possible to clear the Quadrilateral and to open the garden of the Hôtel des Anciens Prêtres onto the public space .
The project also offers a belvedere tower, a 4-star hotel, a meeting place and an exceptional view of the five bell towers. A contemporary writing, it is in line with historical landmarks and symbolizes the renewal of the neighborhood.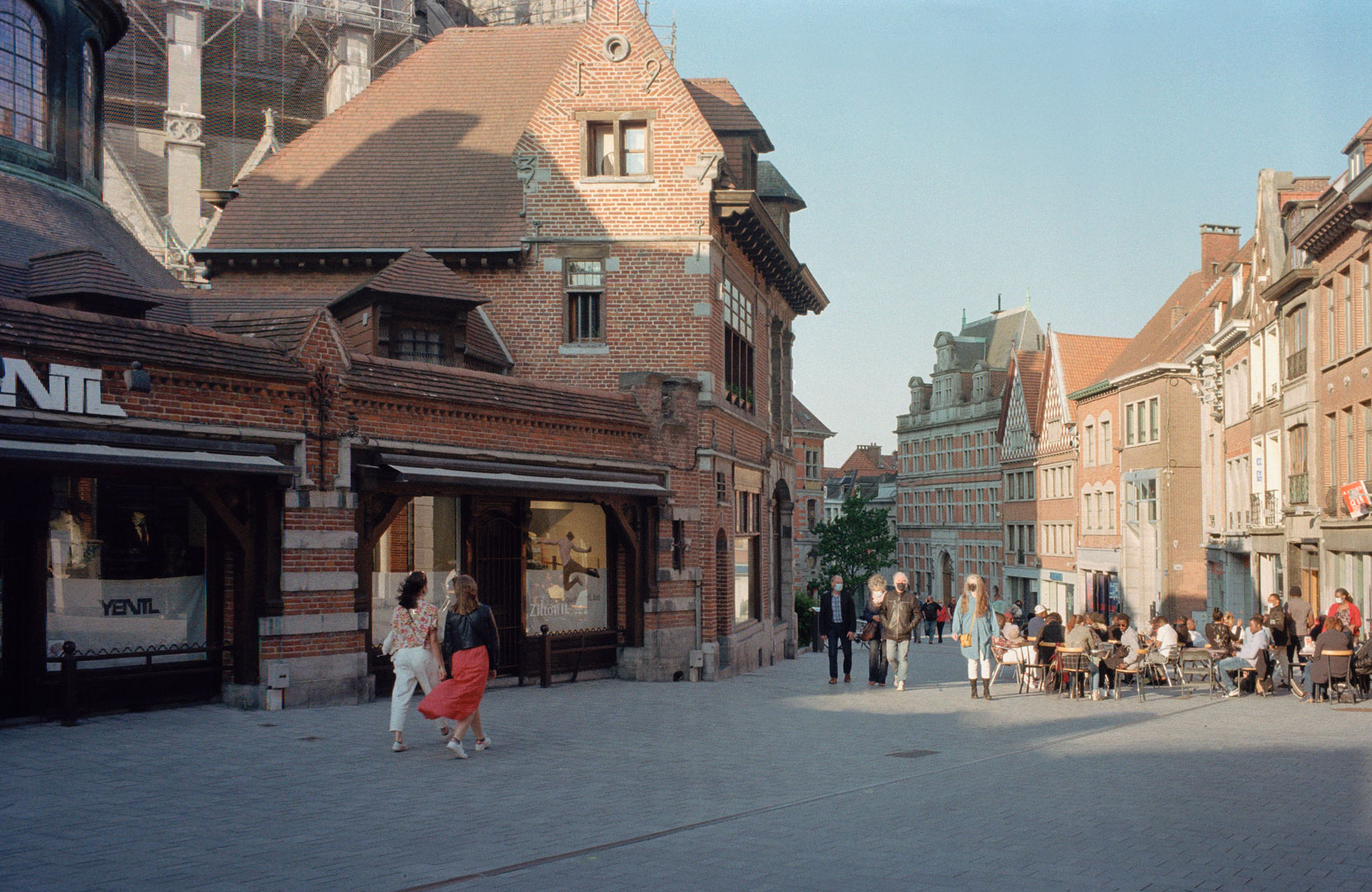 make heritage
a part of modernity
The renovation of the Quai des Salines aims to reveal the potential of this privileged place in order to create a space combining peacefully all modes of travel. The project is articulated and woven around present heritage and seeks to enhance it. This desire to link the quays with the whole of the city will be formalized there by a development based around a pedestrian square and a belvedere.
Finally, the transformation of the former Hôtel Dexia into a municipal convention and visitor's bureau affirms a clear and coherent identity. Its envelope refers to the past while bringing to it a contemporary spirit, embodies Tournai's desire to be part of modernity.
The interior design offers several extraordinary settings, highlighting the heritage, and thus creating a place totally linked to a regional identity, a building whose very structure becomes a true showcase dedicated to the city.

PROJECT TEAM
PROJECT MANAGER
Architect : ANMA
Structure : Greish
Lighting: Atelier Roland Jeol
Renovation of the façade: Atelier 2F
COMPETITION
Ilias Rasmouni

RESEARCH
Jean-Baptiste Briquelier