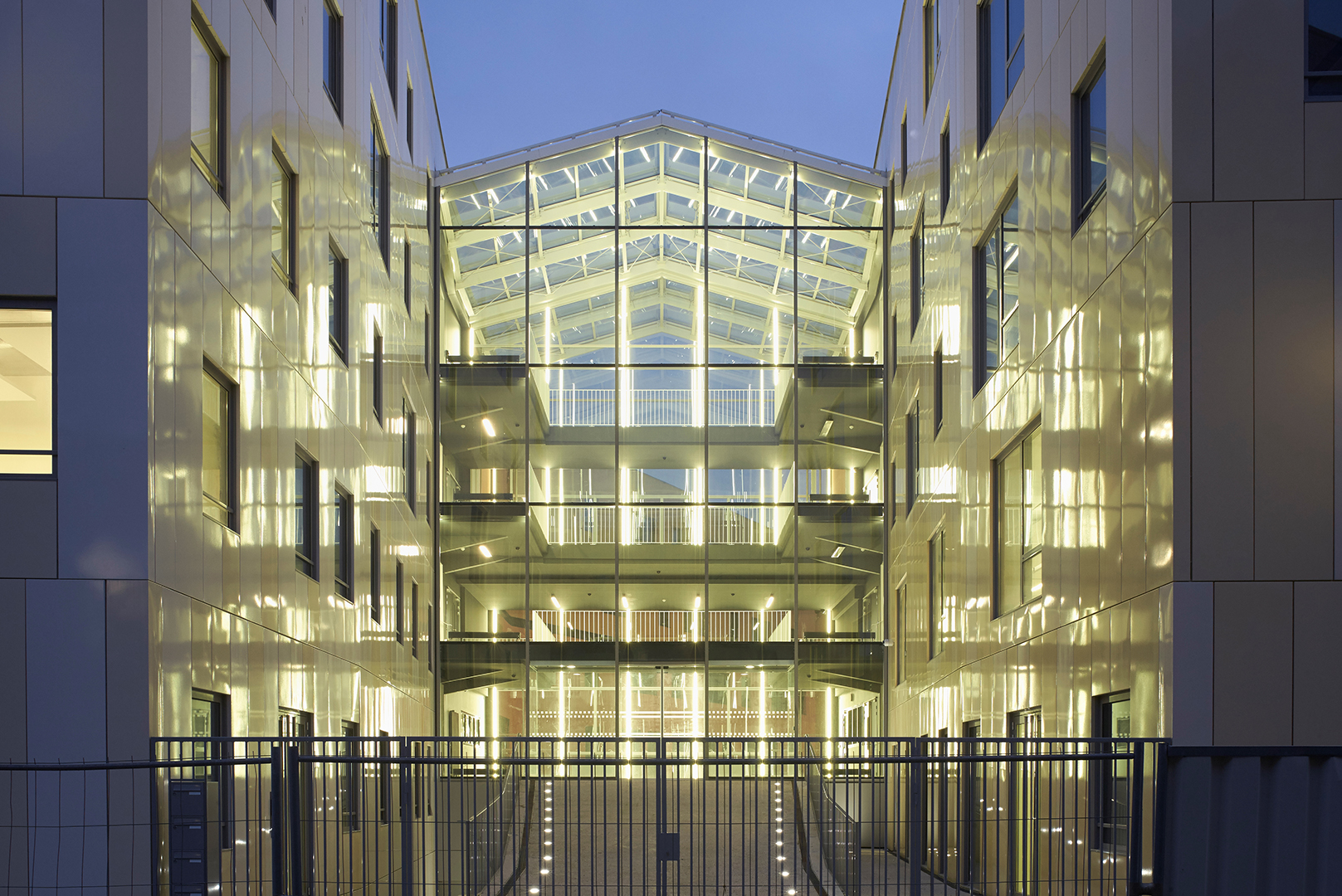 the merger of six
LABORATORIES
The Jean Lamour Institute (IJL) is a research laboratory of the CNRS and the University of Lorraine. Located in the Artem university hub, it is next to Mines Nancy, the National School of Art and Design and ICN Business School. These 3 schools have pooled their know-how within this new campus, symbolized by an urban promenade 700 m long in the heart of the city.
Resulting from the merger of 6 former laboratories, the IJL brings together 550 people settled since 2018 in a materials research building which has an exceptional instrumental park allowing the exploration of matter at all scales. It is worth noting that it houses a unique instrument in the world: a 70 m long ultra-vacuum tube allowing the development of new materials for microelectronics, photovoltaics, medicine, etc.
a laboratory with European significance
For this European-scale project, ANMA has designed an extraordinary tool of more than 28,400m² on 6 levels, made up of 3 patios, 3 km of road network, 800 rooms including 240 laboratories and 350 offices. It has more than 1,000 m² of cleanrooms, 70 gases supplying scientific instruments, 42 fume hoods, 77 fume cupboards, 5 cooling loops and 57 anti-vibration panels.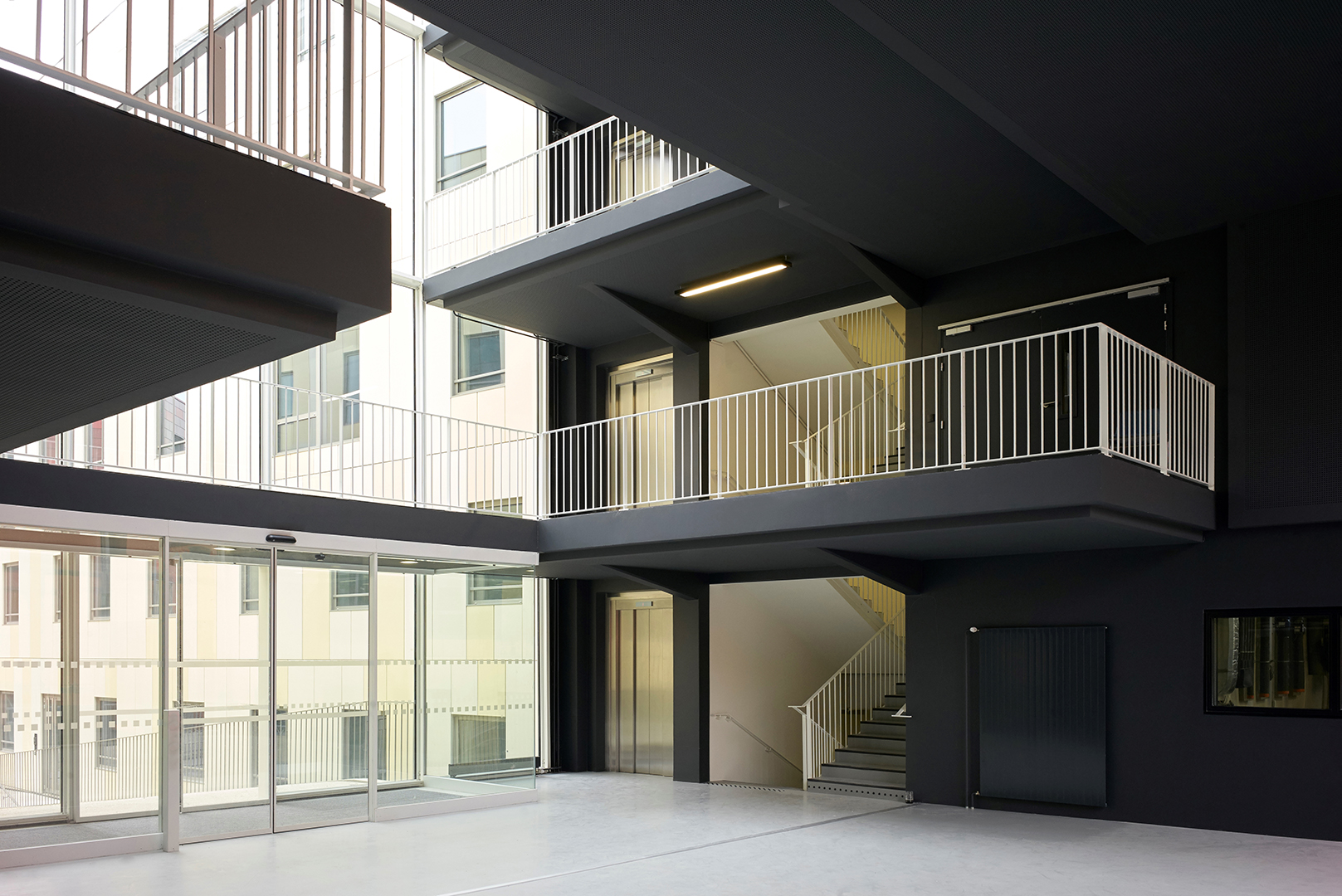 1800 scientific instruments
Researchers and future users were involved in the design process throughout the project: a permanent dialogue between the scientific community and the project management team made it possible to build a high-tech factory with nearly 1,800 ultra-sensitive scientific instruments.
To ensure that researchers have access to an adaptable tool that remains at the cutting edge of technology over time, it was necessary to design an instrument that could accommodate a very wide spectrum of experiments.
The IJL thus offers unusual accommodation capacities and meets extremely strict technical, functional and security requirements.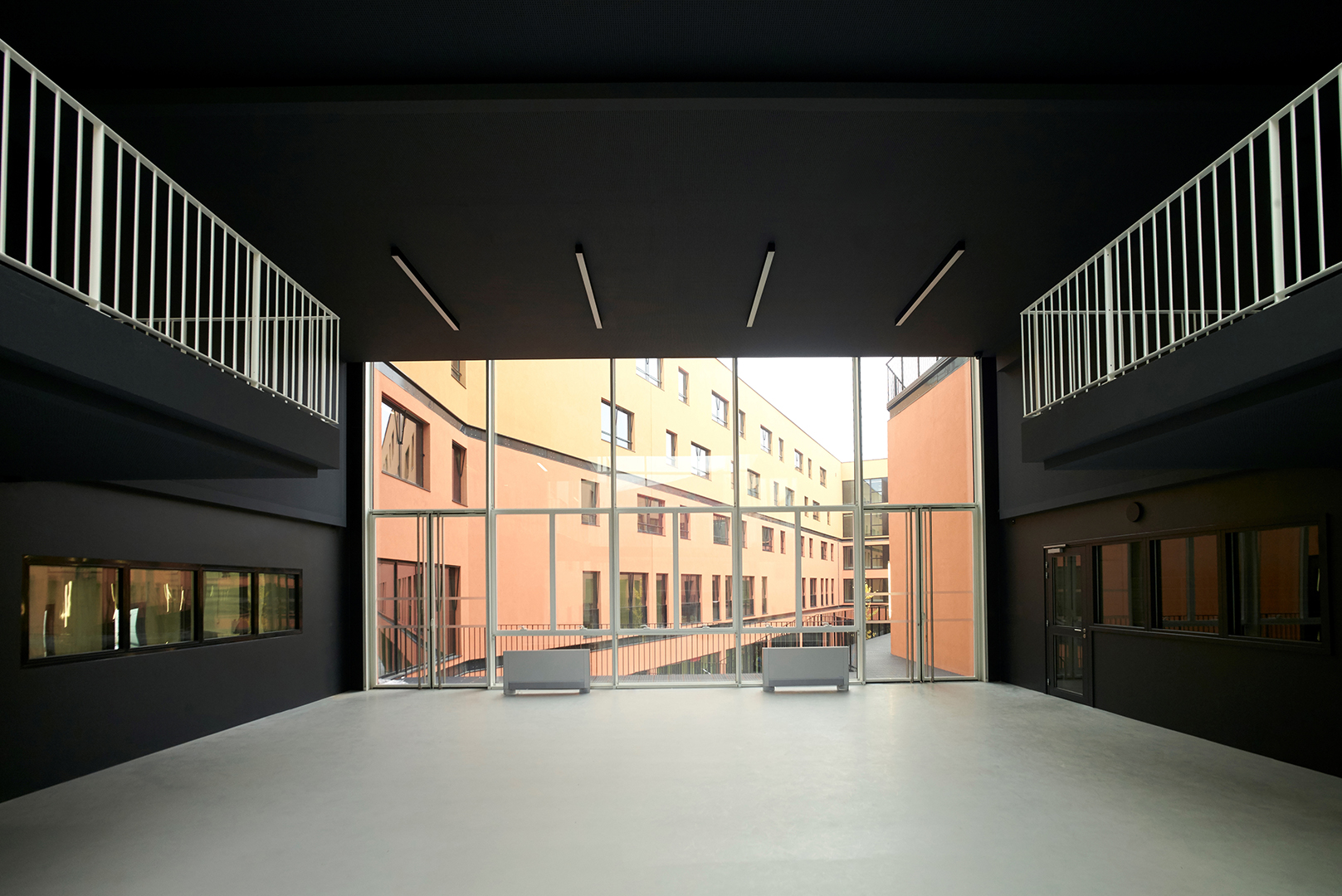 a journey to
the heart of science
The institute is made up of two bow buildings designed as the sign houses of the Artem campus. It is extended by two long naves connected with each other through wide corridors and three interior planted patios. The industrial-research aesthetic of the black-green corrugated aluminum exterior panels echoes the warmer atmosphere of the ocher tones of the patios.
Designing the IJL has been, for ANMA, a fascinating journey into the world of science. Frédérique Vidal, then Minister of Higher Education, Research and Innovation, recalling during its inauguration that "the IJL and the ARTEM campus are the leading figures of the Lorraine innovation ecosystem" .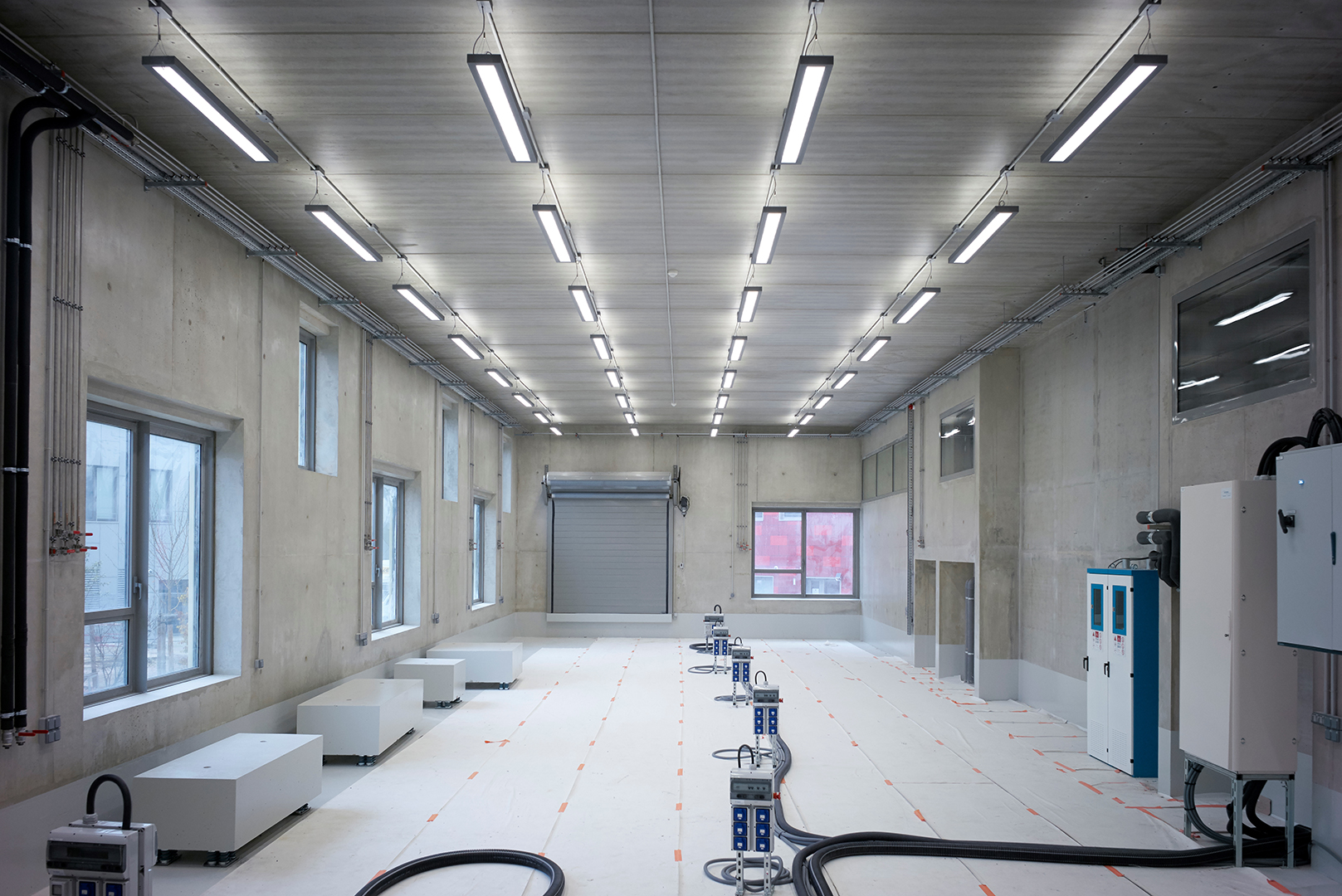 PROJECT TEAM
MANAGEMENT TEAM
Architect: ANMA
TCE: Egis
HQE, facade: Elioth
Structure: Batiserf
Acoustic: Peutz & Associés
Facade: SECMA
Landscape: Agence de Paysagiste Claire Alliod
COMPETITION
Jean-François Vaudeville
RESEARCH
Jean-François Vaudeville

CONSTRUCTION SITE
Sylvain-Pierre Bachoc
Jean-François Vaudeville