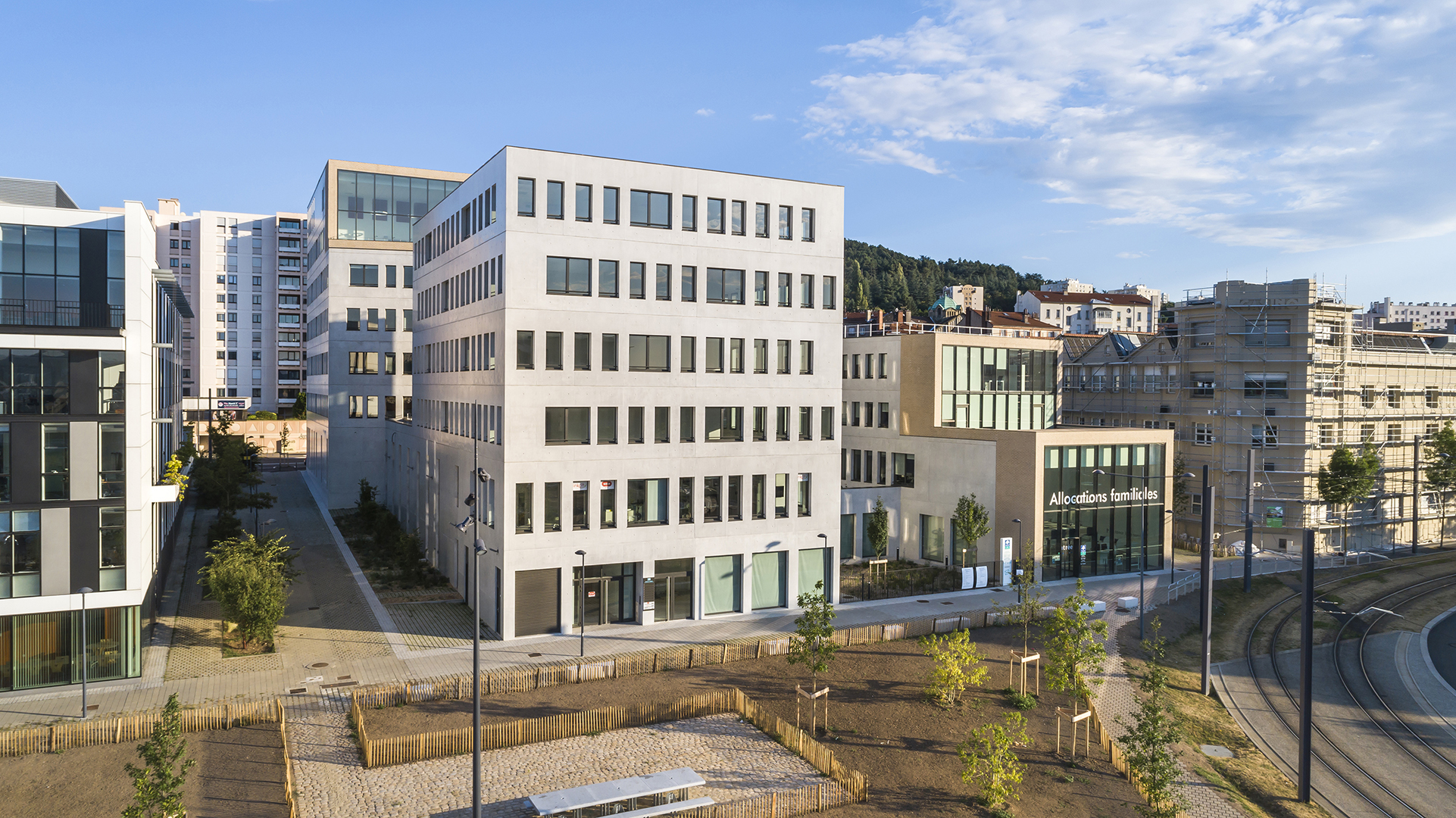 quality of use and views at work
The proposed project on the block F draws its qualities from the harmony between the ambitious orientation of urban and architectural development defined by Atelier Ruelle and the advantages of a privileged site where contemporary buildings and industrial heritage merge.
The volumetric diversity of the project underlines the desire to achieve a multifaceted construction, resolutely moving away from monolithic effects and a perception of uniformity associated with large scale.
The architectural challenge undertakes research on the quality of use, the quality of the views, the constant concern to create sustainable and pleasant workplaces. It adopts the recommendations of the joint development district chief urban planner Gérard Pénot to make it a starting point for the design.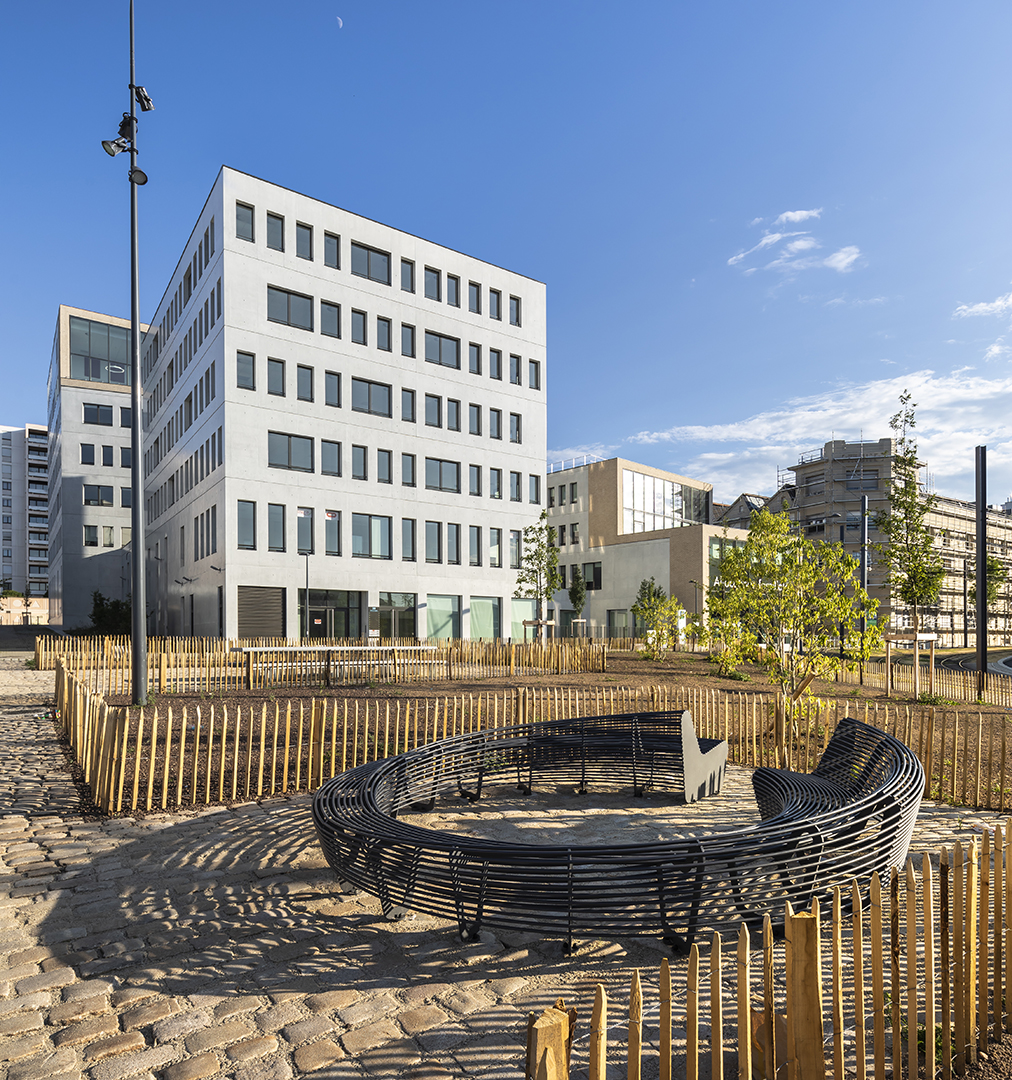 large windows
on the great landscape
Volume A – central building – connects in a sinusoidal movement the lower part of the project on the Dalgabio Boulevard side and the upper emergence of the rue de la Montat. It develops a stepped massing that opens with large urban windows towards the wide landscape.
This dynamic ascent is outlined in the skyline, like a succession of terraces, with a fifth facade, in reference to the shed roof of the EPASE building. Volume B slips into the northwest corner like a ball joint between the contemporary and monolithic form of the CNCESU building, and the more modeled ensemble of volume A.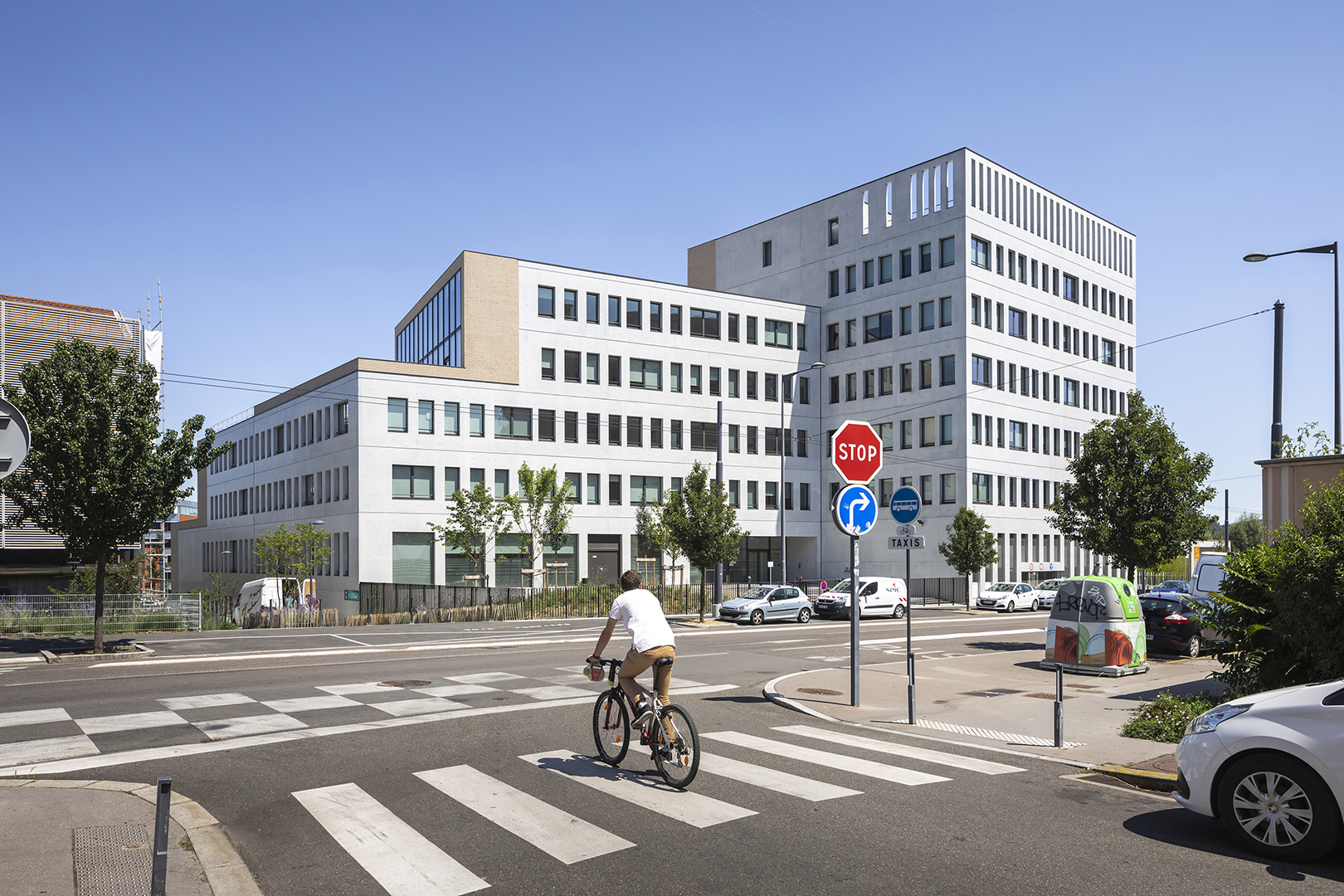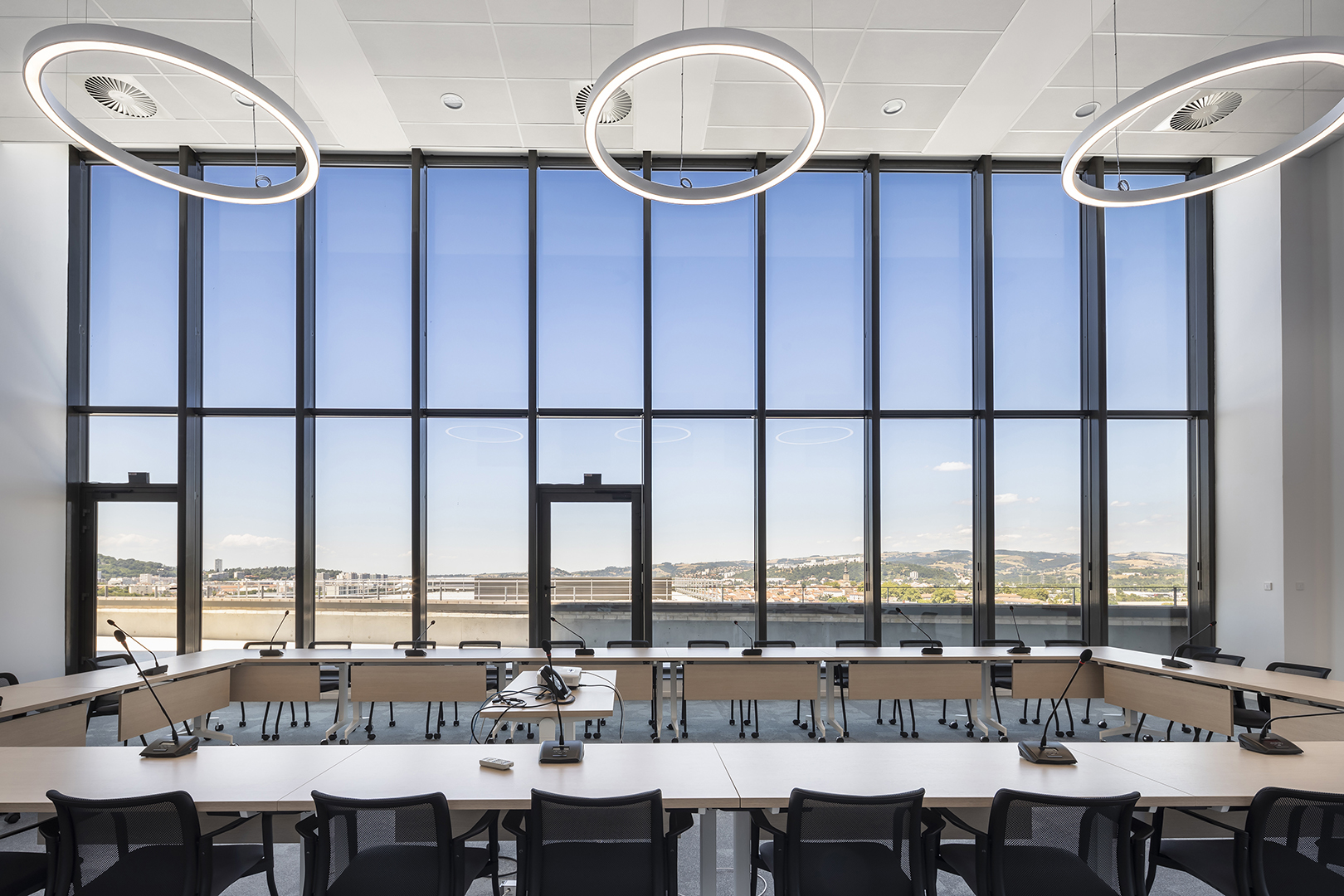 openings without mesh or double skin
Each office has at least 2 large windows. This access to light, combines multiple and diversified views thanks to the S-shape of the volume built across the plot: no patio closed on itself, instead, offices crossing with multiple orientations and real openings without mesh or useless double skin.
The high quality of use is also that of an optimal environmental and bioclimatic approach for better comfort and a sustainable economy. This is a tailor-made project for users to find comfort, quality of space and a variety of views promoting them well-being.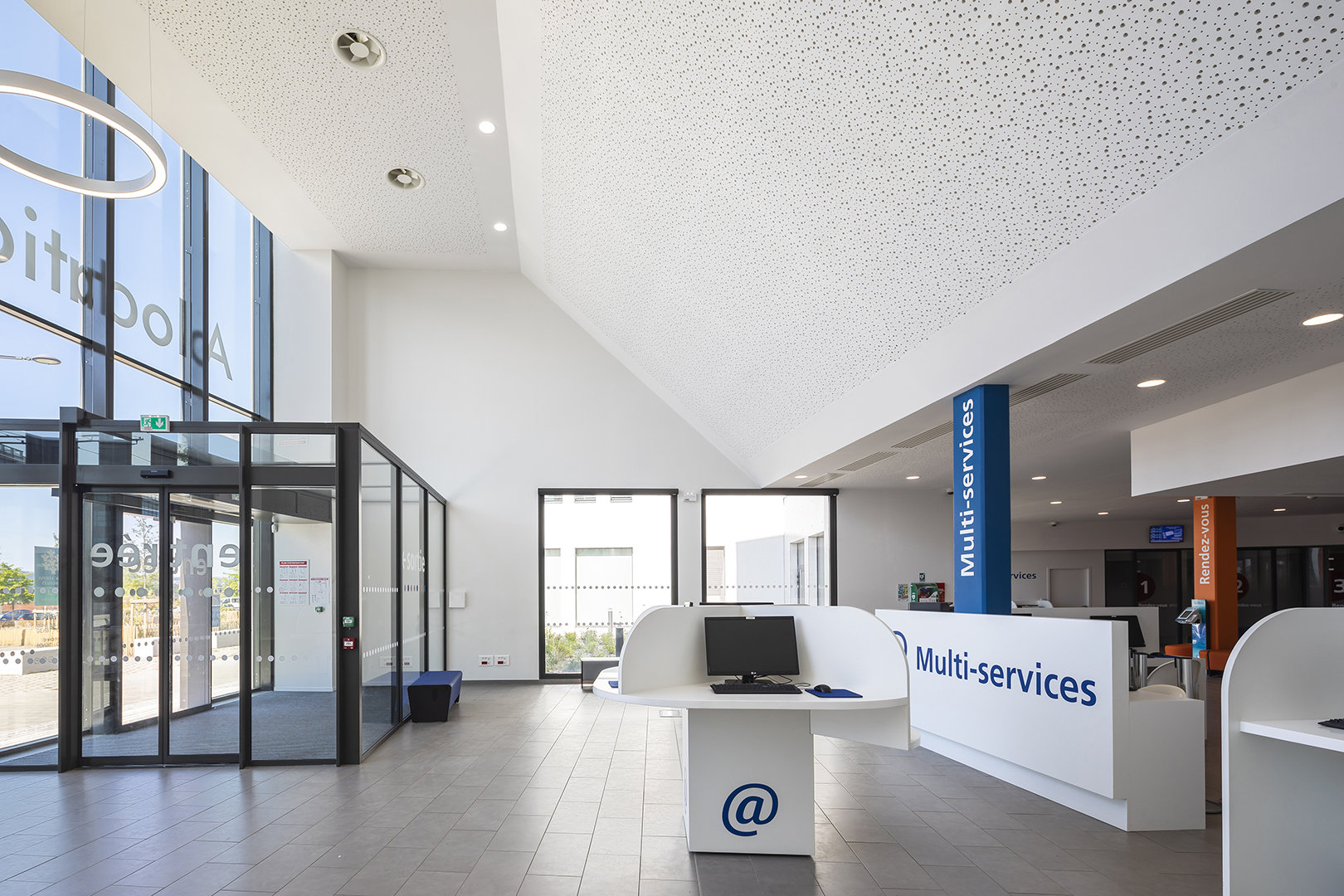 PROJECT TEAM
MANAGEMENT TEAM
Architect : ANMA
Associated architect : Dominique Berger
HQE : Etamine
COMPETITION
Jean-Pierre Buisson
Alice Perugini
Philippine d'Avout
Maud Joanides
RESEARCH
Maud Joanides

CONSTRUCTION SITE
Alessio Loffredo
Kevin Viel