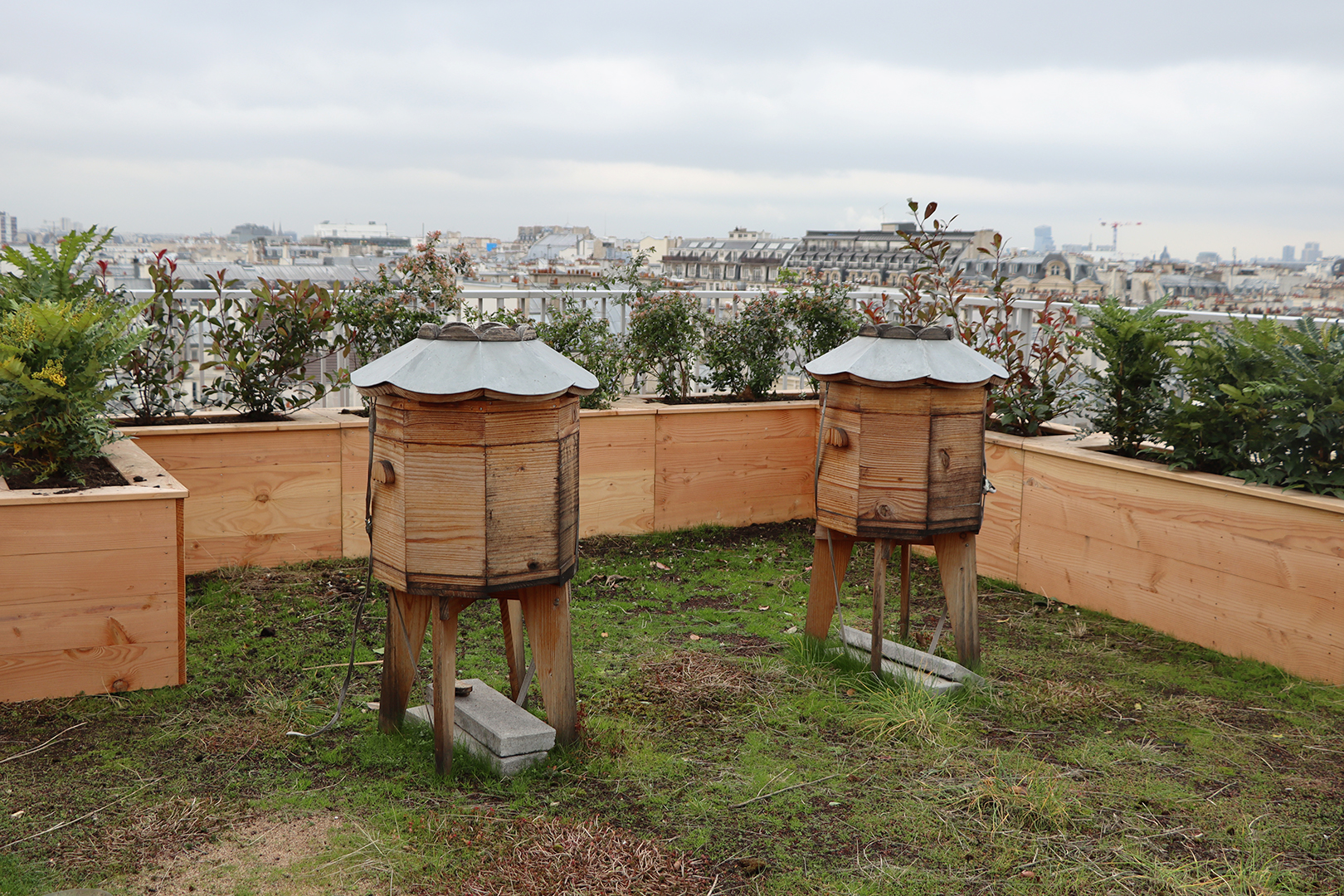 ROOF BEEHIVES
ANMA TERRACES, PARIS
2 hives are installed on the roofs of Paris, at 9 cour des Petites Écuries. Home to around 100,000 bees, they participate in pollination, which is essential for maintaining the natural balance.
The purpose of this installation is to raise public awareness of the challenges of sustainable development through initiations into beekeeping.
Activities are offered throughout the year by professional MUGO beekeepers who support employees in monitoring the development of bee colonies and maintaining the hives. The honey harvest takes place once a year. A jar of honey is then returned to employees.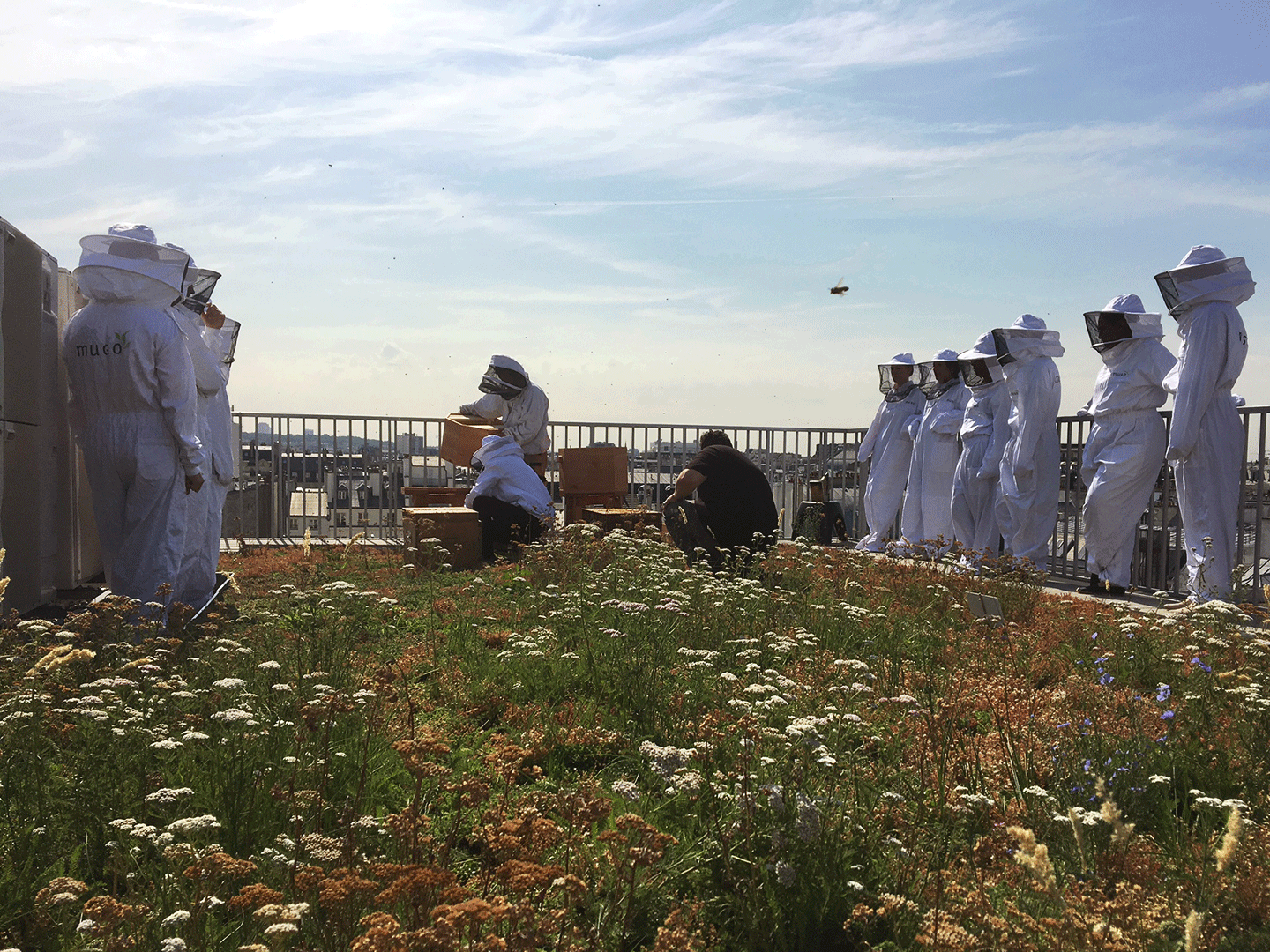 TECHNICAL SHEET
STATUS Completed – in operation
CALENDAR since 2019, 10 visits per year
AREA 356 m2
DISTRIBUTION OVER THE YEAR
Trimester 1 : Preparation for hibernation
Quarter 2 : It forages !
Quarter 3 : Honey Harvest
RESPONSIBLE
Faustine Robert
DESIGNER
Juliette Dorizon
CONTACT
MUGO – 01 30 24 38 04 – www.mugo.fr