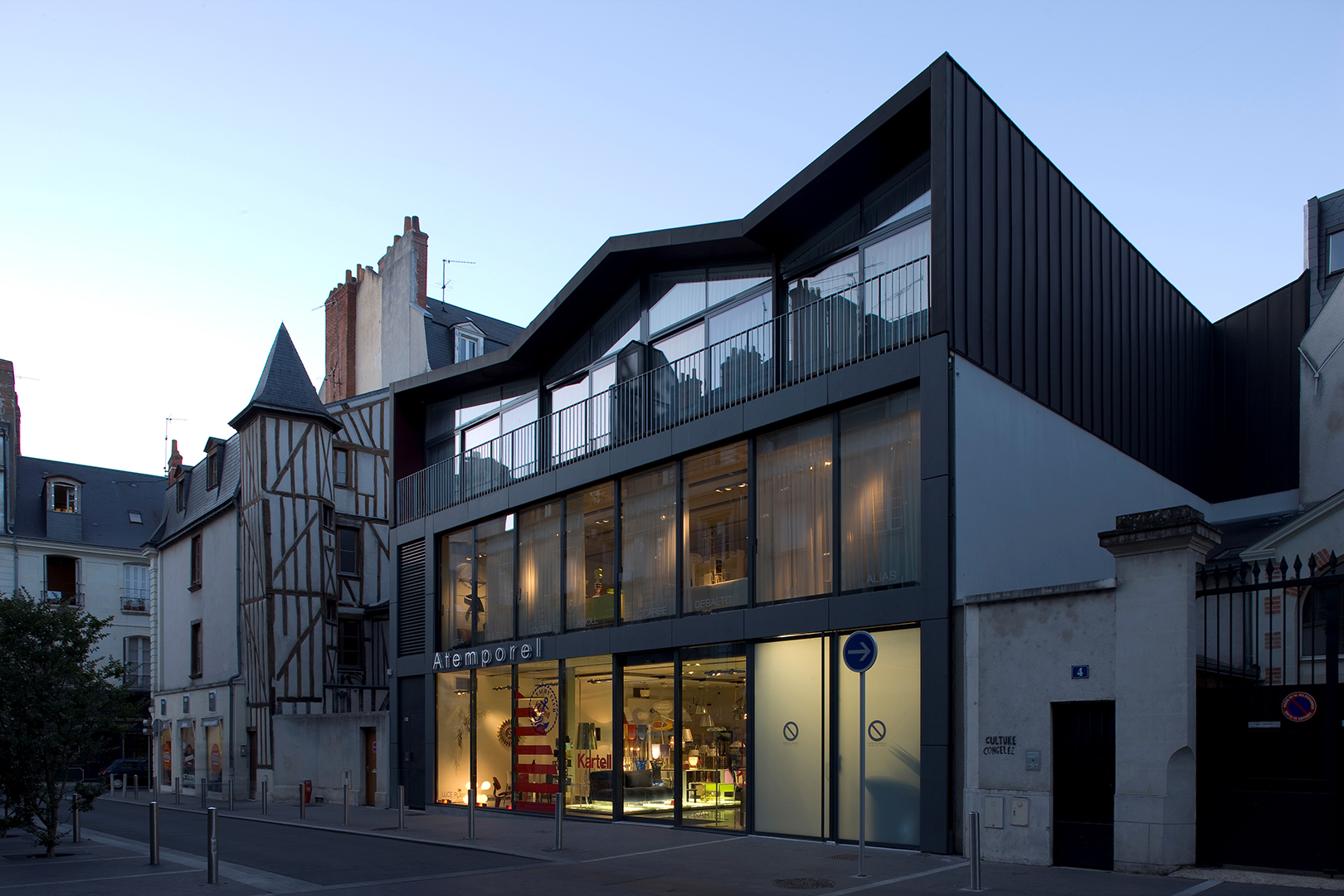 covered roof
patinated zinc
In order to fit into the existing urban fabric, the Atemporel retail building in Tours takes up the design of the roof specific to 18th century mansions. With its black patinated zinc cover, it offers a modern touch in traditional slate. As for the slight slopes following one another, they correspond to the mansards of the time.
If the building offers to revisit the architectural heritage of the city by its morphology inspired by the past, it does not depart from its relationship to contemporary architecture. The Atemporel shopping building affirms its twinning with the Dramatic Art Center also produced by ANMA.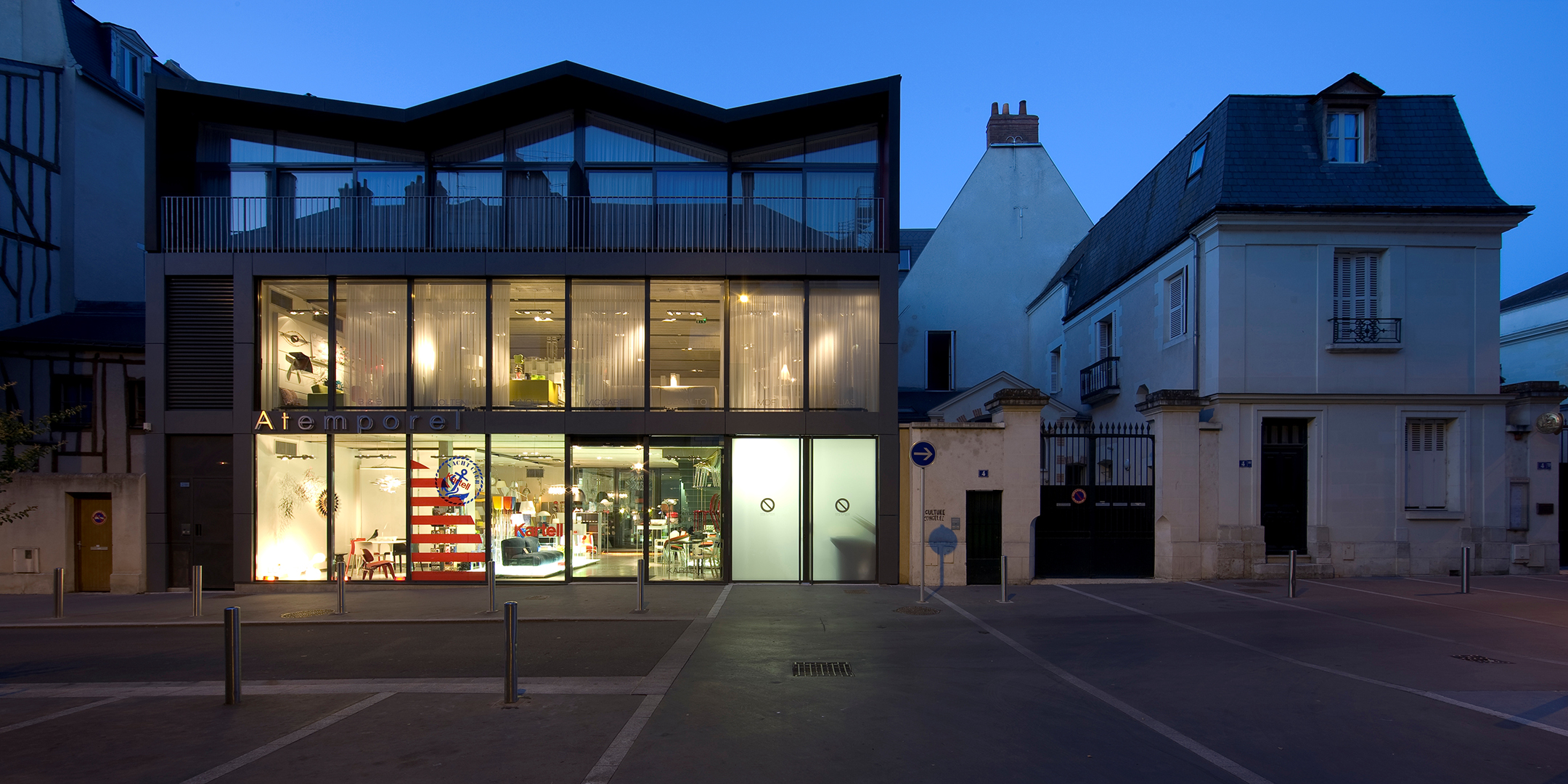 concrete, glass
and galvanized steel
Opting for sobriety, the building combines three materials – concrete, glass, galvanized steel – and three tones – black, white and gray.
The variation goes from the black zinc cover, to the gray of the metal joinery and to the opalescent white of the interior facades.
shops, offices
and housing
On 3 levels, the Atemporel building is developing a program including a commercial space, offices, parking and two luxury apartments. The concrete facings on the first 2 levels contrast with the lightness of the metal frame of the roof. Reinforcing the horizontal lines, these concrete elements underline the showcases, erecting them into veritable screens allowing the exposed furniture to be discovered from the outside. This constructive approach also makes it possible to integrate the horizontal joinery in the thickness of the concrete and to accentuate the vertical rhythm of the glazing.
The cellular slabs reduce the presence of vertical elements on spans of 10 meters and release a hollow joint by their implementation, integrating all the networks. This play on the layout breaks with the homogeneity and creates its own rhythm.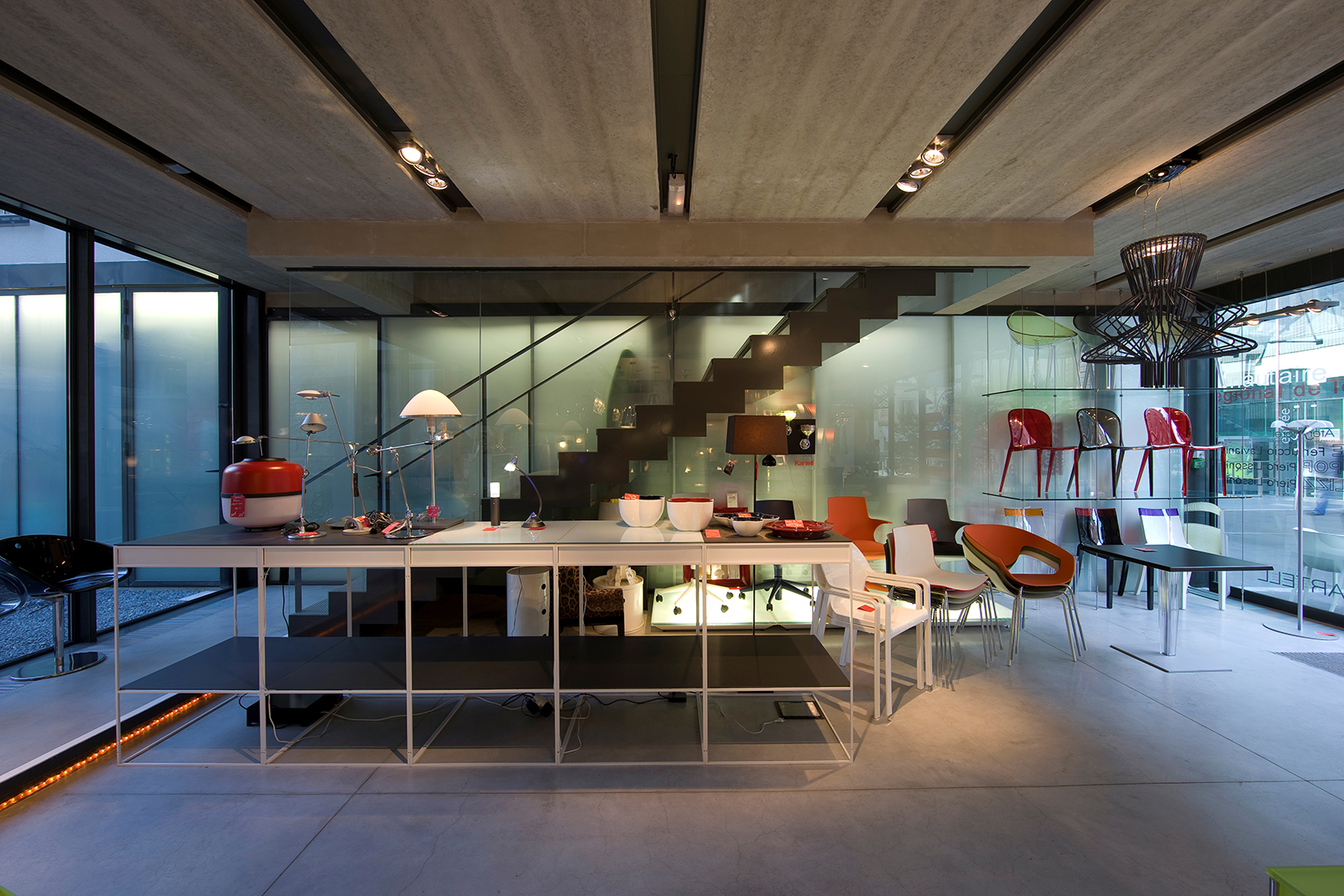 PROJECT TEAM
MANAGEMENT TEAM
Architect: ANMA
Structure: Batiserf
Fluids: LBE
Structure : Batiserf
STUDIES
Emeric Lambert

CONSTRUCTION SITE
Brice Chapon