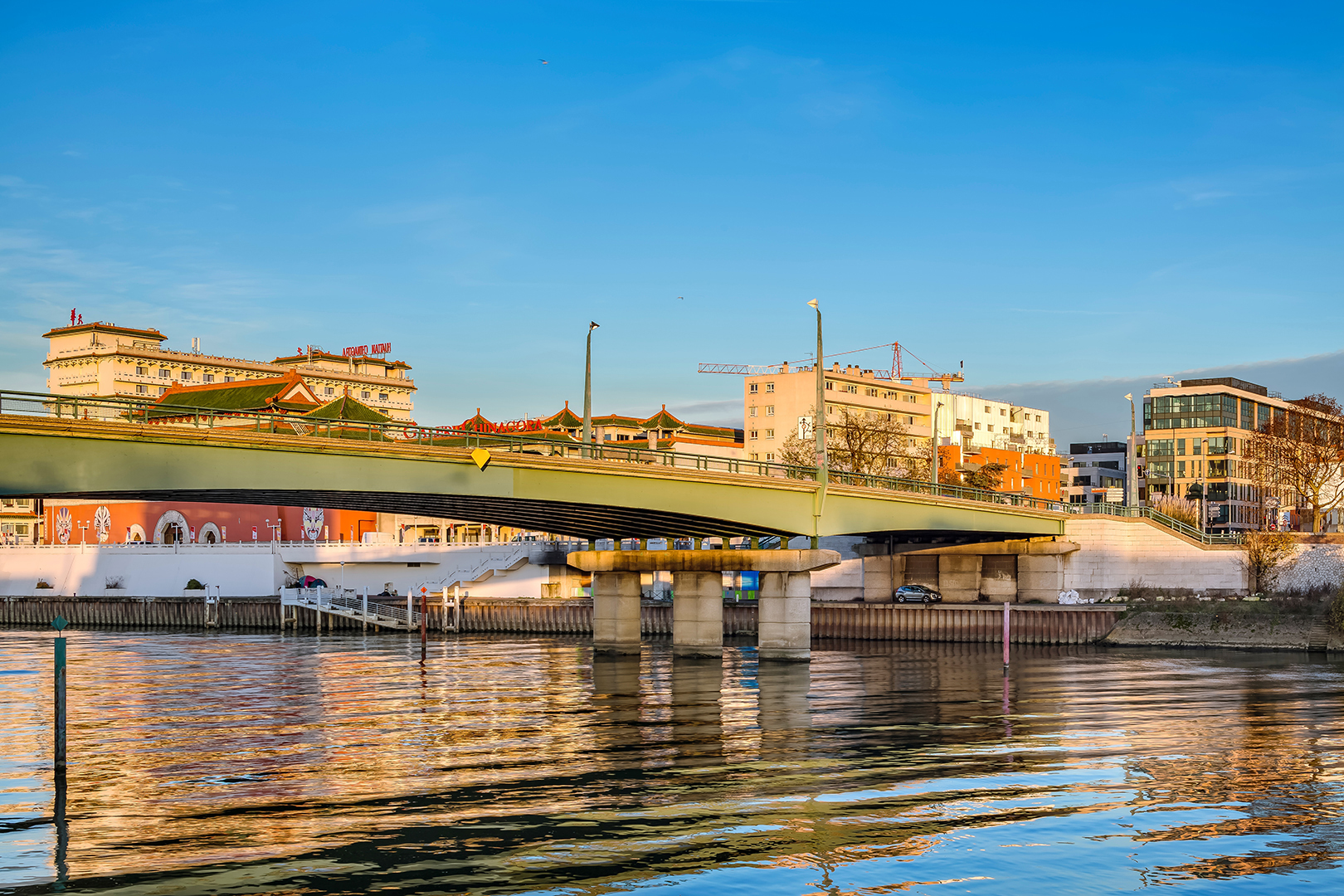 VOLUMES AND
SAWTOOTH ROOF
In a district of suburban volumes, between the Chinagora complex and a tertiary complex, the operation merges into a context of various scales and meets, on the banks of the Marne, the requirements of the flood risk prevention plan.
The project combines substantial volumes and a system of large sawtooth roofs, which bend from south to north, and to the east, to connect with the surrounding templates. The redans of the front built on the streets of Marne and Charles de Gaulle cut the continuous volume on R + 7. The organization in lower plots to the east (R + 4), towards the pedestrian path creates a transition with the scale of the buildings on rue du Parc.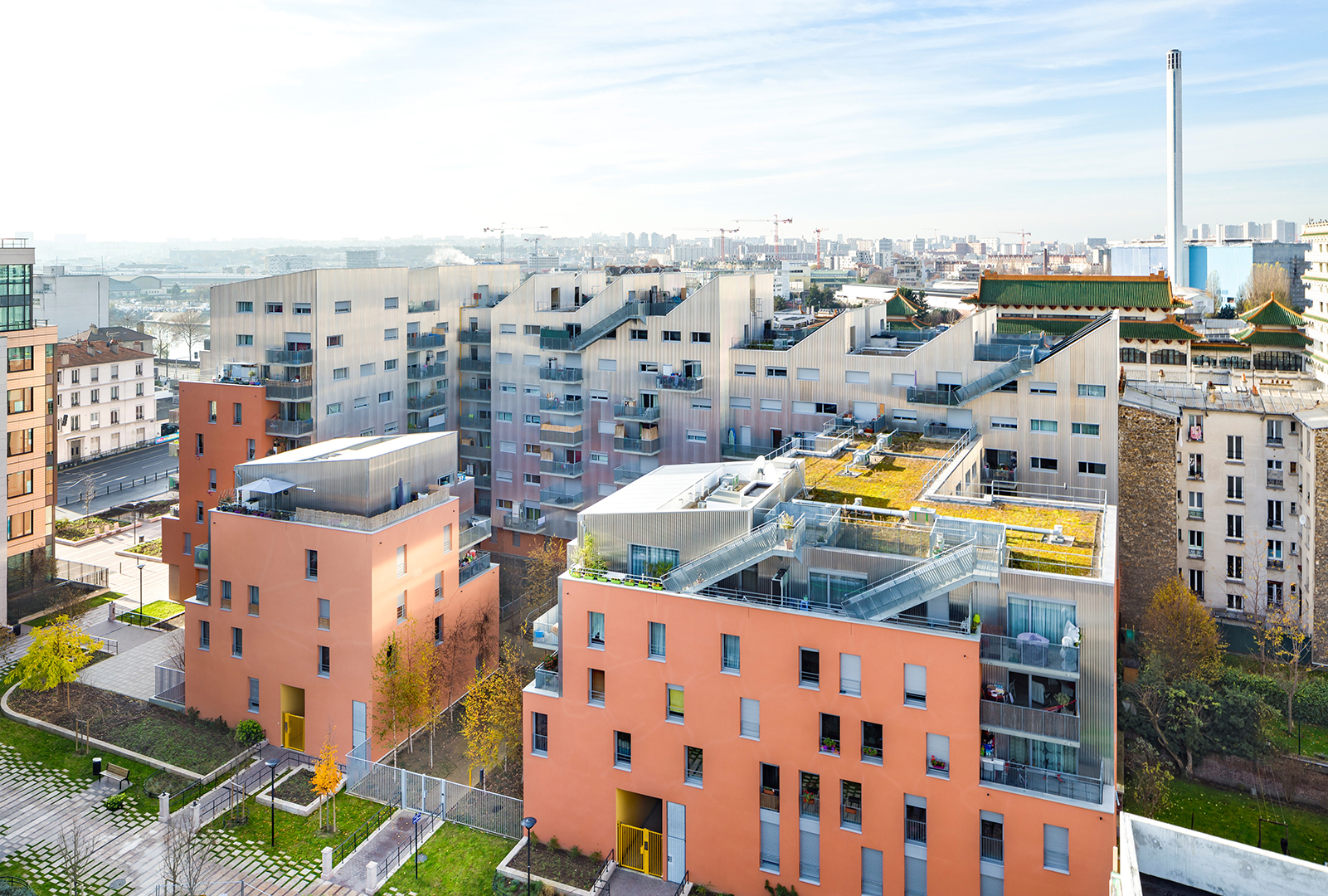 redans and ruptures architecture
The system of sawtooth facades generates an alternation between protruding gables in colored plaster mirroring the scale and look of adjoining buildings, and very glazed openings. This rhythm generates clean cuts that lighten the visual impact of the facades. The large shed roofs equipped with solar panels make the island unique and energize the skyline of the operation.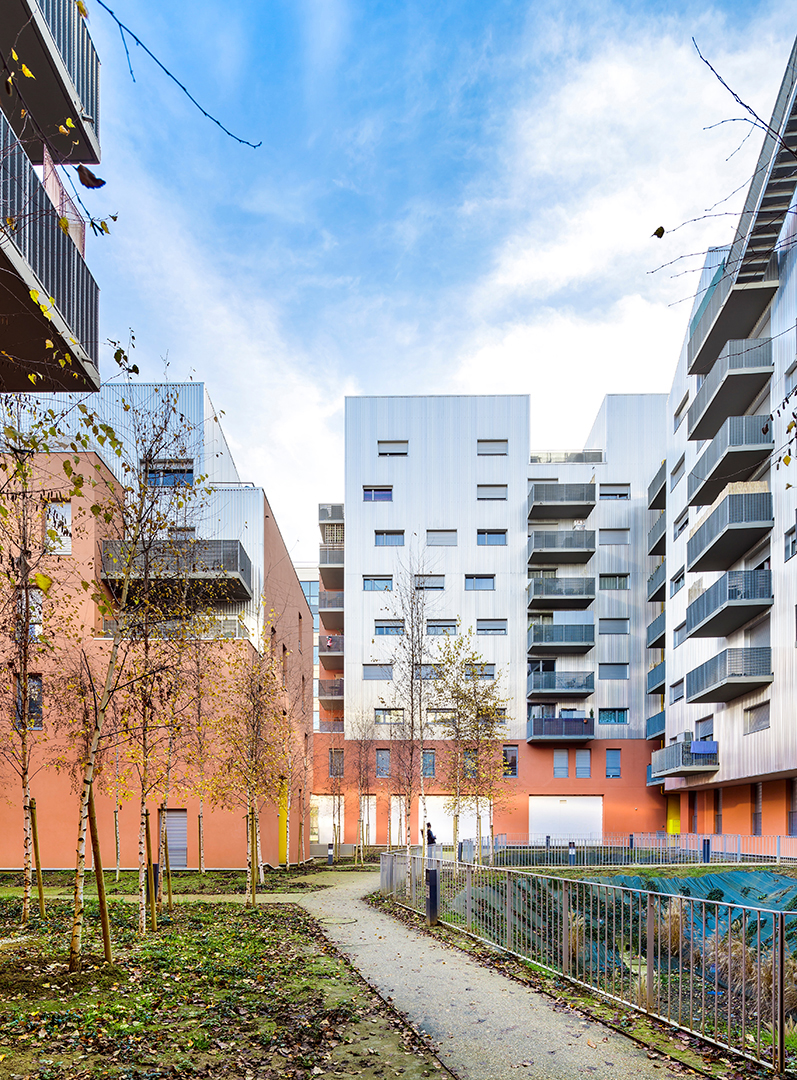 PEDESTRIAN PATH
AND COURTYARD GARDEN
In the center of the plot is a garden planted with 24 ginkgo biloba, trees with decorative foliage and golden colors in autumn.
That way, the halls crossing the rue de la Marne, the transparency of the brasserie on the ground floor on the rue Charles de Gaulle and the two openings on the pedestrian mall to the East, offer passers-by partial views, from close or far away on this wooded area. An access ramp to the building halls bypasses this garden and allows the inhabitants of the block to take full advantage of the vegetation.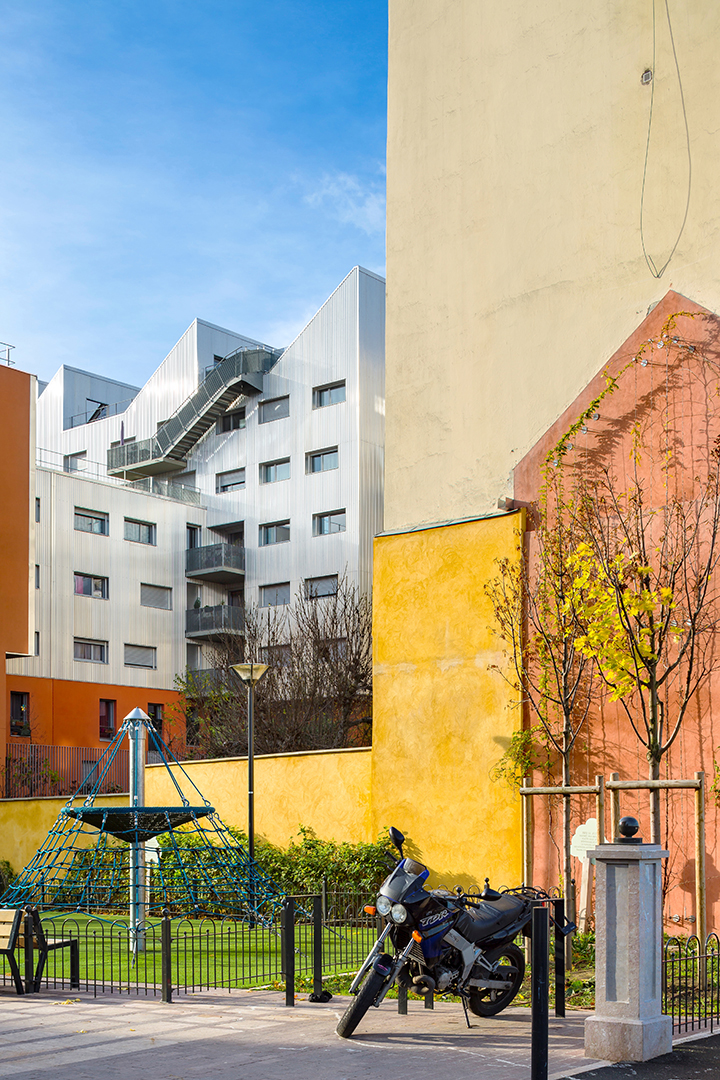 PROJECT TEAM
COMMISSIONED BY
Office de l'Habitat Social d'Alfortville
Logial OPH
PROJECT MANAGEMENT
Architect : ANMA
Structure, fluide, economy : Betiba
Environment : Agence Franck Boutté
COMPETITION
Fanny Rozé, Adrien Lambert
RESEARCH
Olivier Calvarese, Jawad Derraji
CONSTRUCTION SITE
Étienne Challet-Hayard, Gaëtan Jaworski