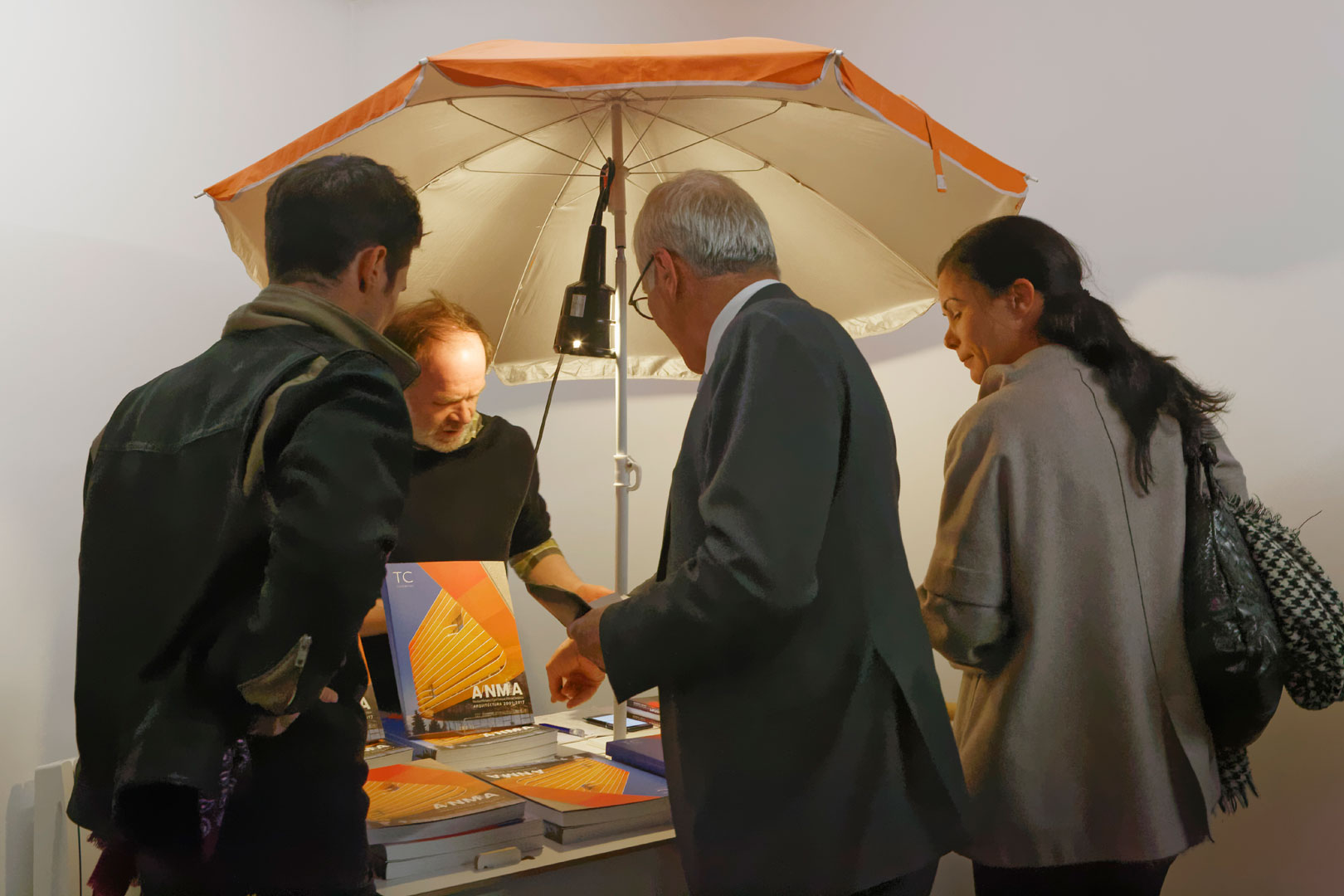 a look back over 15 years
of achievements
In April 2017, the ANMA Fondation d'Entreprise (Corporate Foundation) holds an event, within the premises of the Cour des Petites Écuries, to celebrate the release of the agency's first monograph published by TC Cuadernos, number 127 of their collection.
During an evening event on the 7th, 8th and 9th floors of the agency, ANMA presents an exhibition of its work illustrated by 4 films, 60 projects either carried out, under construction or under study, as well as 15 years of competition. Participants could also discover the agency's color profile, an insight on the Ministry of Defense, the 8 ANMA mottoes and natural ventilation.
Three presentations, in the form of round tables discussion, punctuate the cocktail, which then gives way to a dance floor.