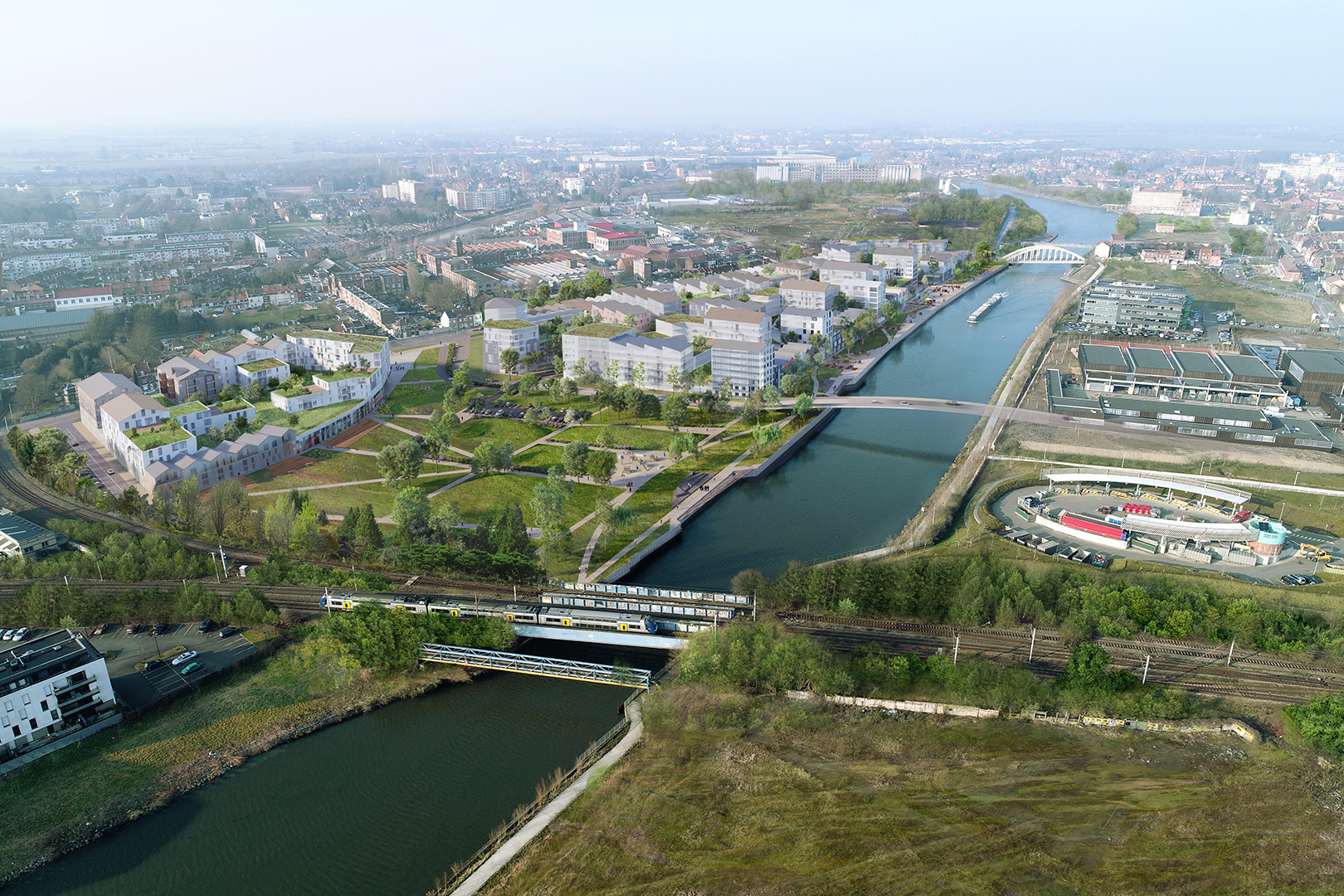 reweave the link between
the city and its river
In Saint André lez Lille, ANMA is piloting a vast industrial wasteland reconversion operation to re-establish a link between the city and its river, the Deûle. The memory of the industrial past and of the Lille brownstone typology is reinterpreted in the urban and architectural form of the project, to draw a new skyline of the banks of Deûle: a principle of occasional emergence to which townhouses are built.
The spanning and the positioning of the outlets perpendicular to the canal allow as many homes as possible to have views of the water and the cores of blocks treated as above the ground gardens.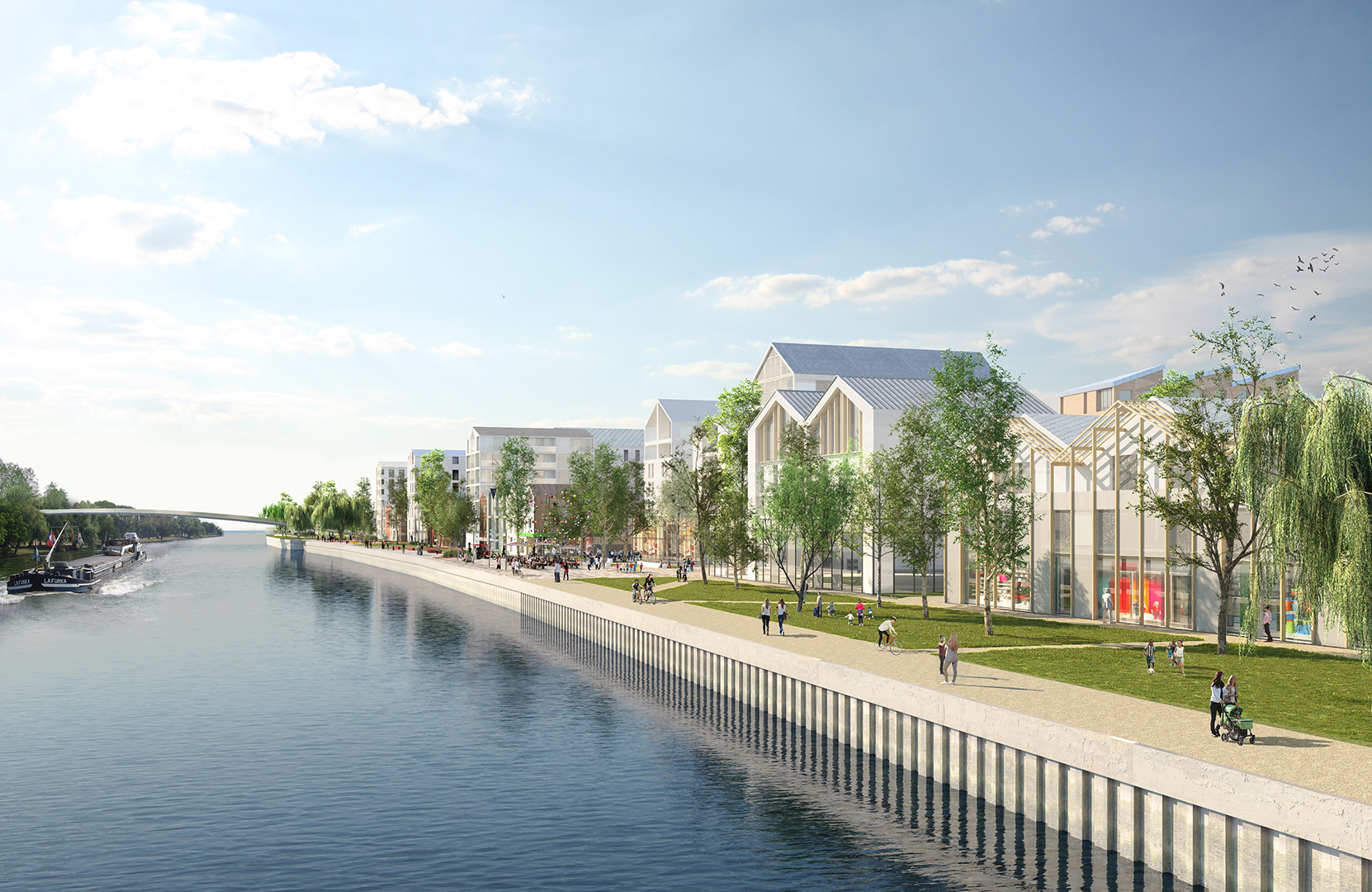 metropolitan pathalong the banks of Deûle
The 700 housing units district is designed to meet different ways of living – townhouse, apartment with front and rear view, duplex in the heart of the block – and will be complementary to activities that will animate the site – hotels, recreational activities, offices – to make it an remarkable point of the Lille metropolitan route of the banks of Deûle.
The program plans to provide 10,000 m2 of office space, 8,000 m2 of activity. The program of shops on the ground floor is mainly distributed around the Place de la Deûle, the future hub of the district.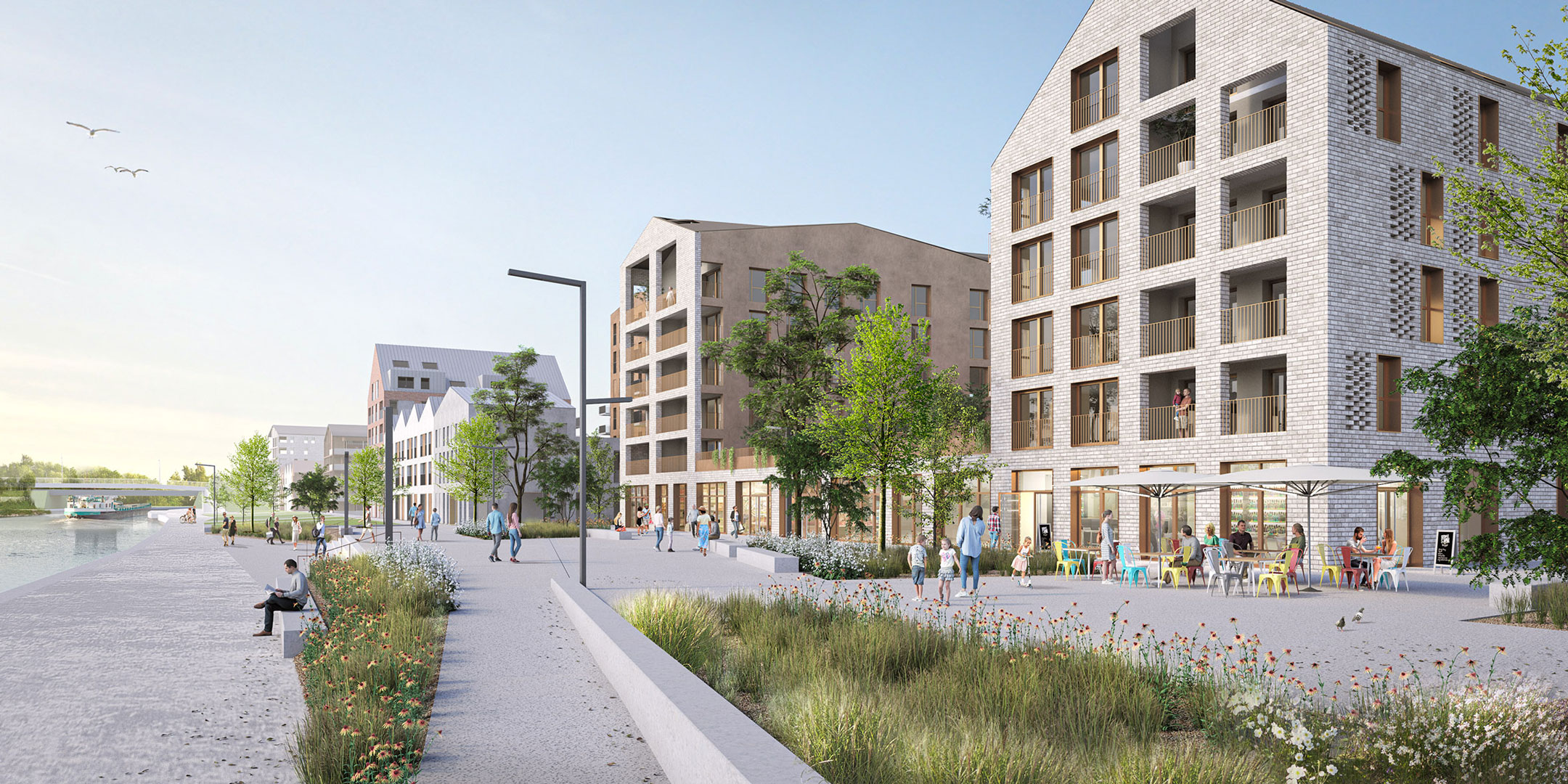 designed in negotiated urban planning workshops
Here, the urban project is built collectively, using the workshop method tested in Bordeaux as part of the renewal of the Bassins à flots.
With the support of an evolving guide plan and lot sheets, all project stakeholders are involved in the process of designing real estate programs. The developers through the Portes de l'Abbaye SAS – SMVR, Linkcity, Ceetrus – the associated developers with their MOE teams and the city of Saint-André-lez-Lille are thus led to co-construct the project through this negotiated town planning method.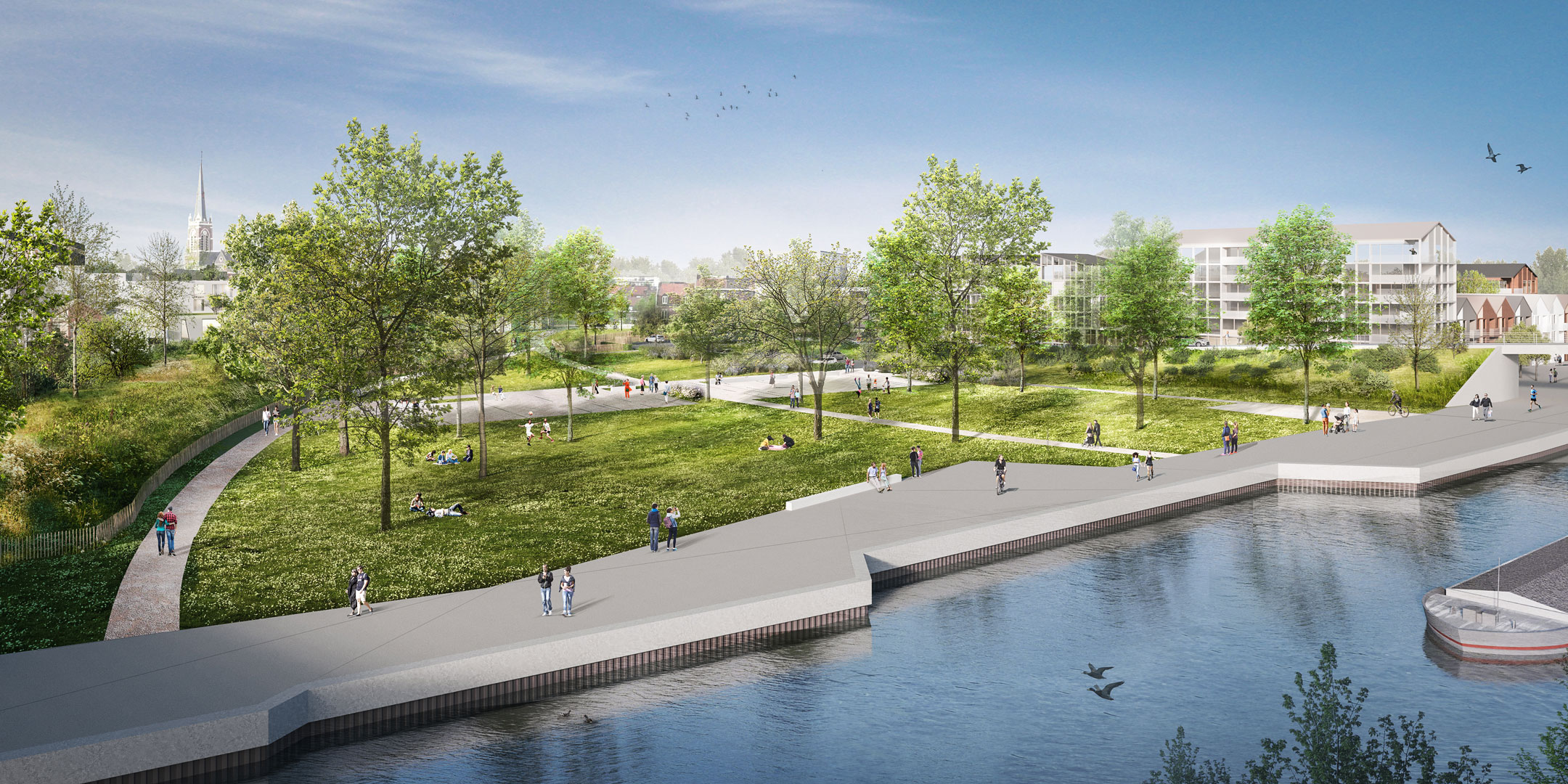 PROJECT TEAM
PROJECT MANAGER
Urbanist : ANMA
Landscape : Odile Guerrier
VRD : Strates
URBAN FEASIBILITY
Lise Martinoni
URBAN RESEARCH
Nicolas Saugère
Agrippa Leenhardt
TECHNICAL SHEET
STATUS Pre-operational phase
COMMISSIONED BYSAS Portes de l'Abbaye (SEM Ville Renouvelée, Linkcity Nord Est, Ceetrus)
CONTRACTORBouygues Bâtiment Nord Est
YEAR2016 : début des études, 2017 : permis d'aménager, 2020 : début des travaux, 2025 : livraison prévisionnelle
SURFACE Site 11 ha – 86 000 m² SP
VISUALIZATIONNoé Simonet, SEM Ville Renouvelée
SEE MORE
Bordeaux, Bassins à Flot
Montpellier, Marianne République
Villeneuve d'Ascq, La Maillerie