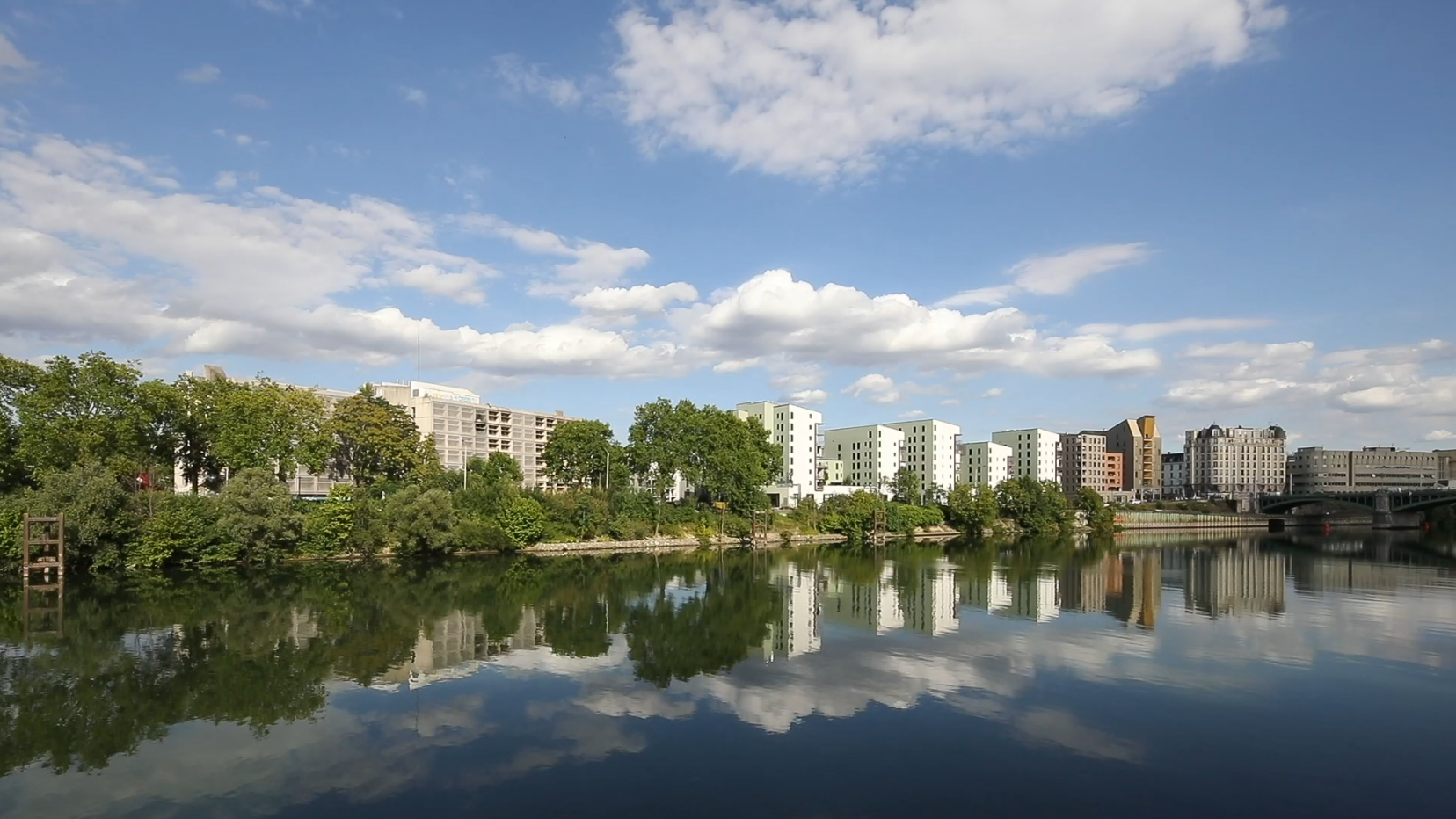 opening views
housings
The lot G project is a residential building with 78 apartments ranging from T2 to T5 and 7 business premises on the ground floor. This is an entrance building in the joint development district for which it was essential to work with the building opposite in mind, on rue du Port, which is of architectural interest. The monumental loggia on the Seine side dialogues with the corner turret and its projecting volume creates a strong point of reference for the joint development district.
The building is developed along the Quai de Seine respecting the continuity of alternating hollows and above the ground gardens giving the general plan of the joint development district its character. The composition of the openings and in particular the system of corner loggias of the north pedestal allow the accommodation units to benefit from distant multidirectional views.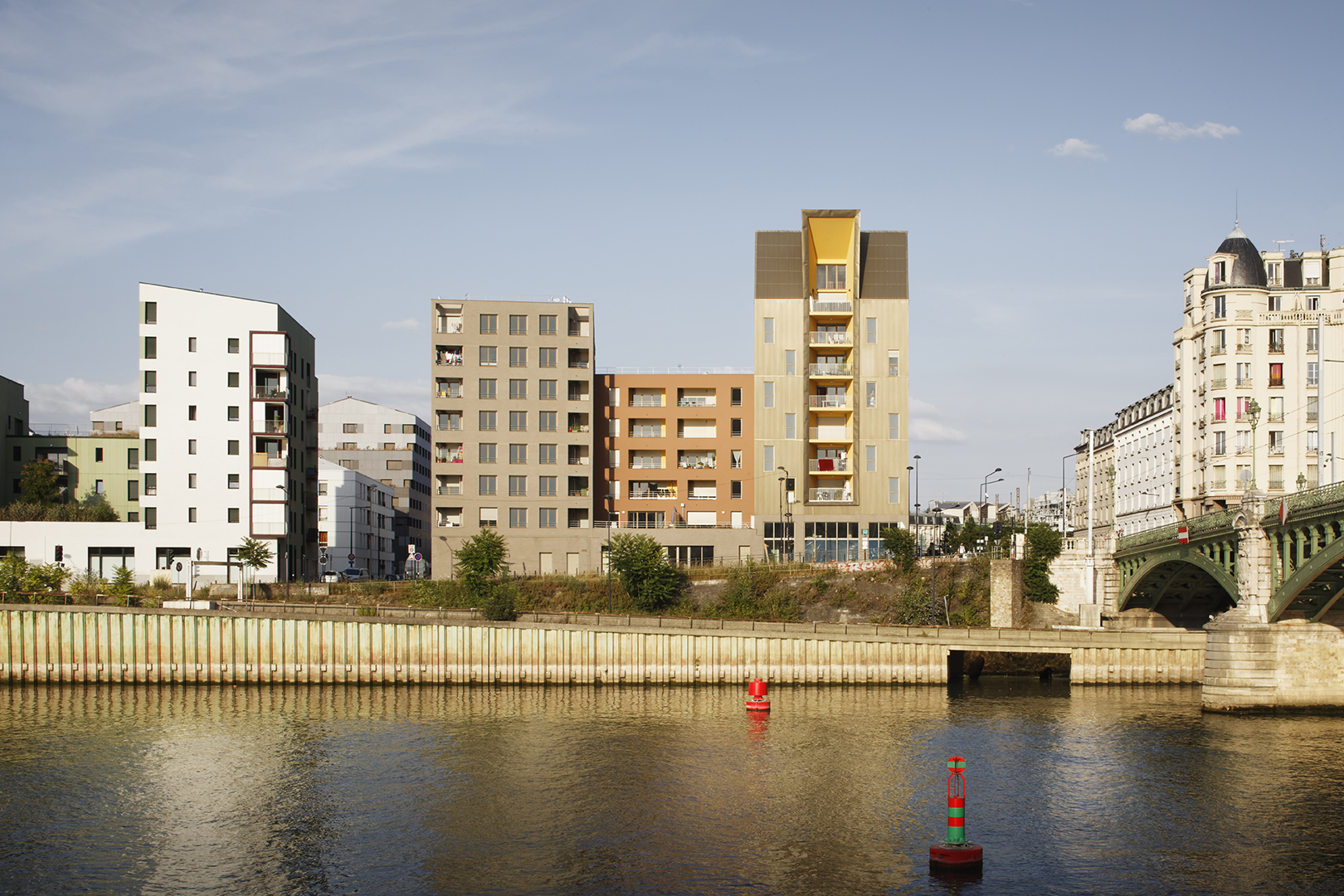 double apartments facing the courtyard
The base on the ground floor turns into a slender facade. The height of the building in R + 7 + attic to the south and R + 7 to the north is in continuity with the planned neighboring buildings and respects the skyline proposed for the entire joint development district. In the central part, a collective above the ground garden is created. It offers panoramic stands towards the linear park and peaceful views for the double-facing courtyard accommodations.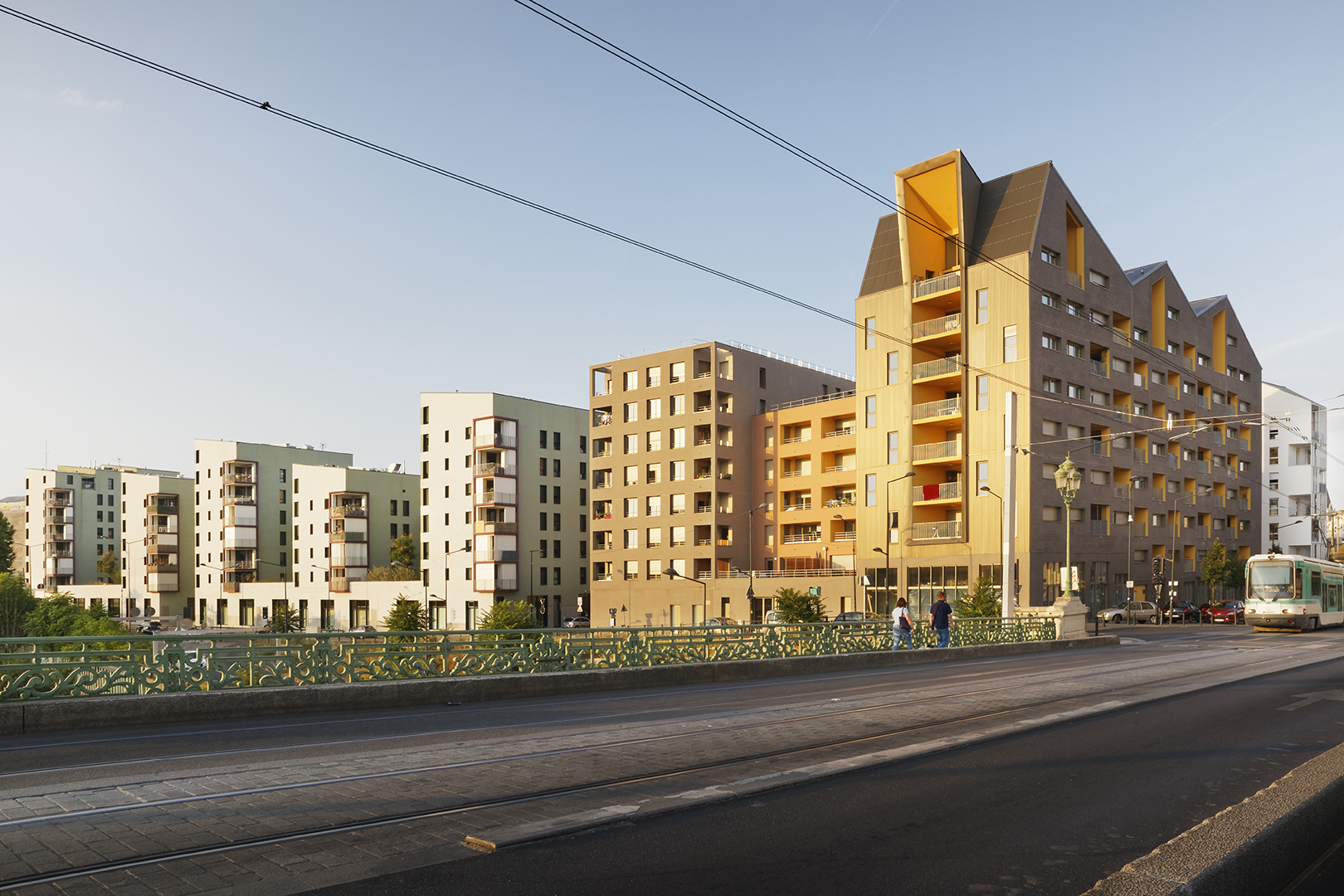 high bioclimatic performance
On the Seine side, the project is intentionally urban in its expression in providing solutions to the constraints of the site, including the acoustics of the RN14. The facade is made up of two slender volumes and one above the ground garden which sets the central part of the building aback, protecting the accommodation from the traffic generated noise. On the housing scale, corner loggias also protect residents from acoustic constraints while offering distant multidirectional views: they face south or double-orientated and provide a view of the Seine and Paris.
The main facades are insulated from the outside with a brick facing finish. The east and west facades of the south plot are insulated from the outside with a kalzip finish. The two plaster facades are also insulated from the outside. Thus the entire building is treated for optimal bioclimatic performance.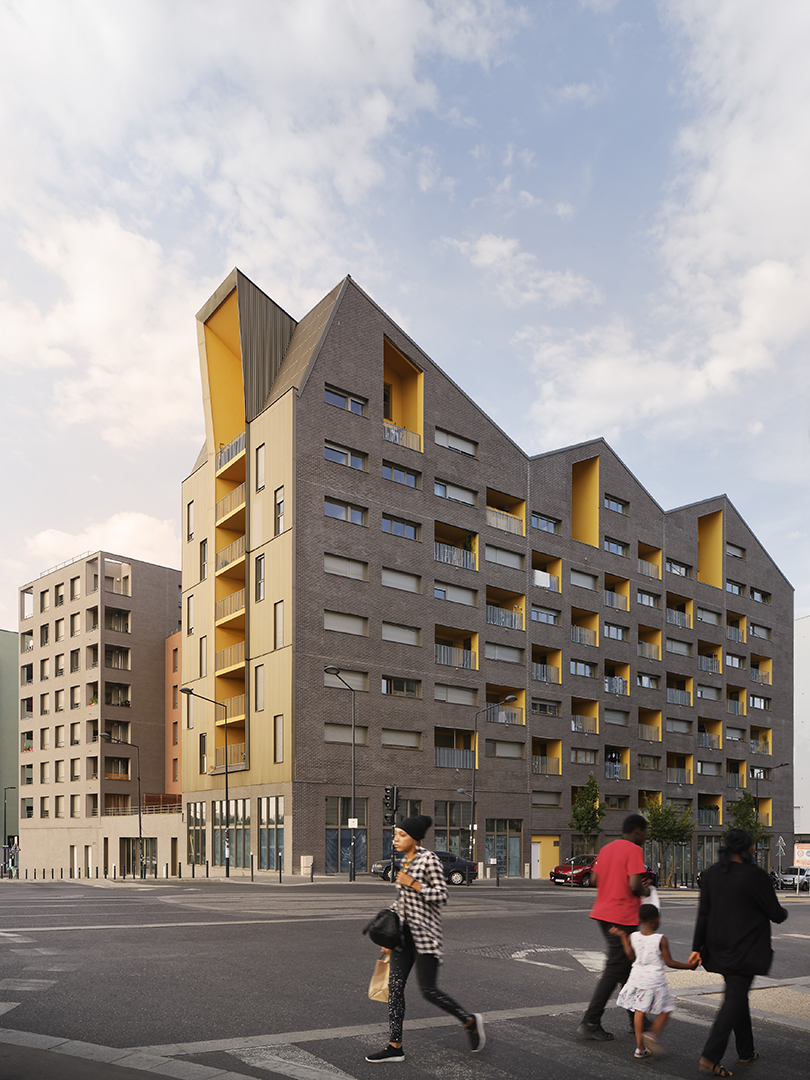 PROJECT TEAM
MANAGEMENT TEAM
Architect : ANMA
MOEX : Bernardo Consulting
Engineering : Berim
Structure : BEGT
Control office : Socotec
DEVELOPER
Ardissa
RESEARCH
Olivier Calvarese
Giulietta Brunelli
CONSTRUCTION SITE
Jacqueline Lee
Ronan Le Hyaric