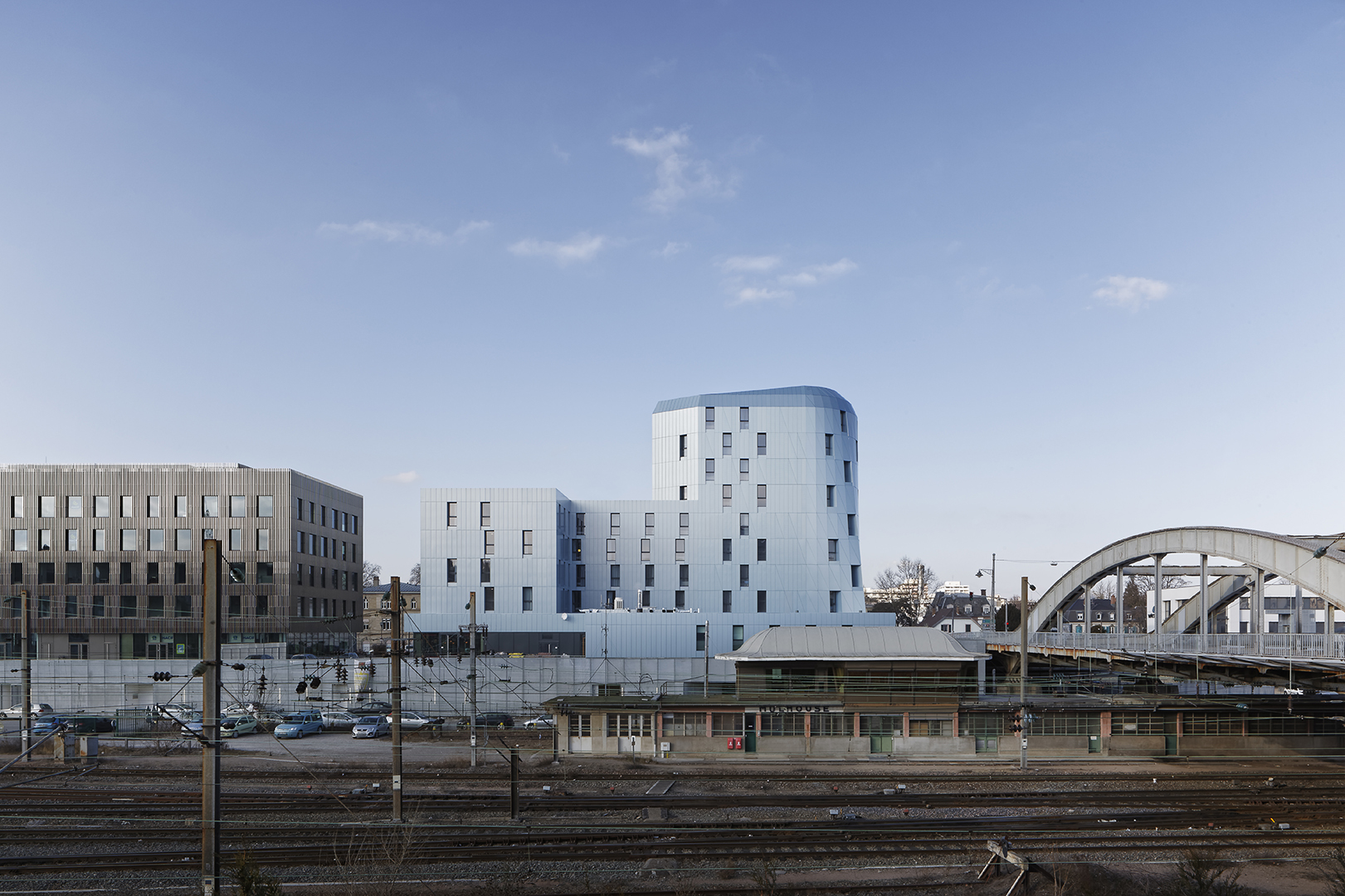 a volumetric identity
for the district
Located on the forecourt of the station, the hotel fits into the 3rd section of its public parking lot, like a landmark within the ZAC de la Gare (joint development zone).
Due to its height and volume, it aims to become a signal building and is easily noticeable from different points of view: from the bridge to the city, from the station to the square and from the railway.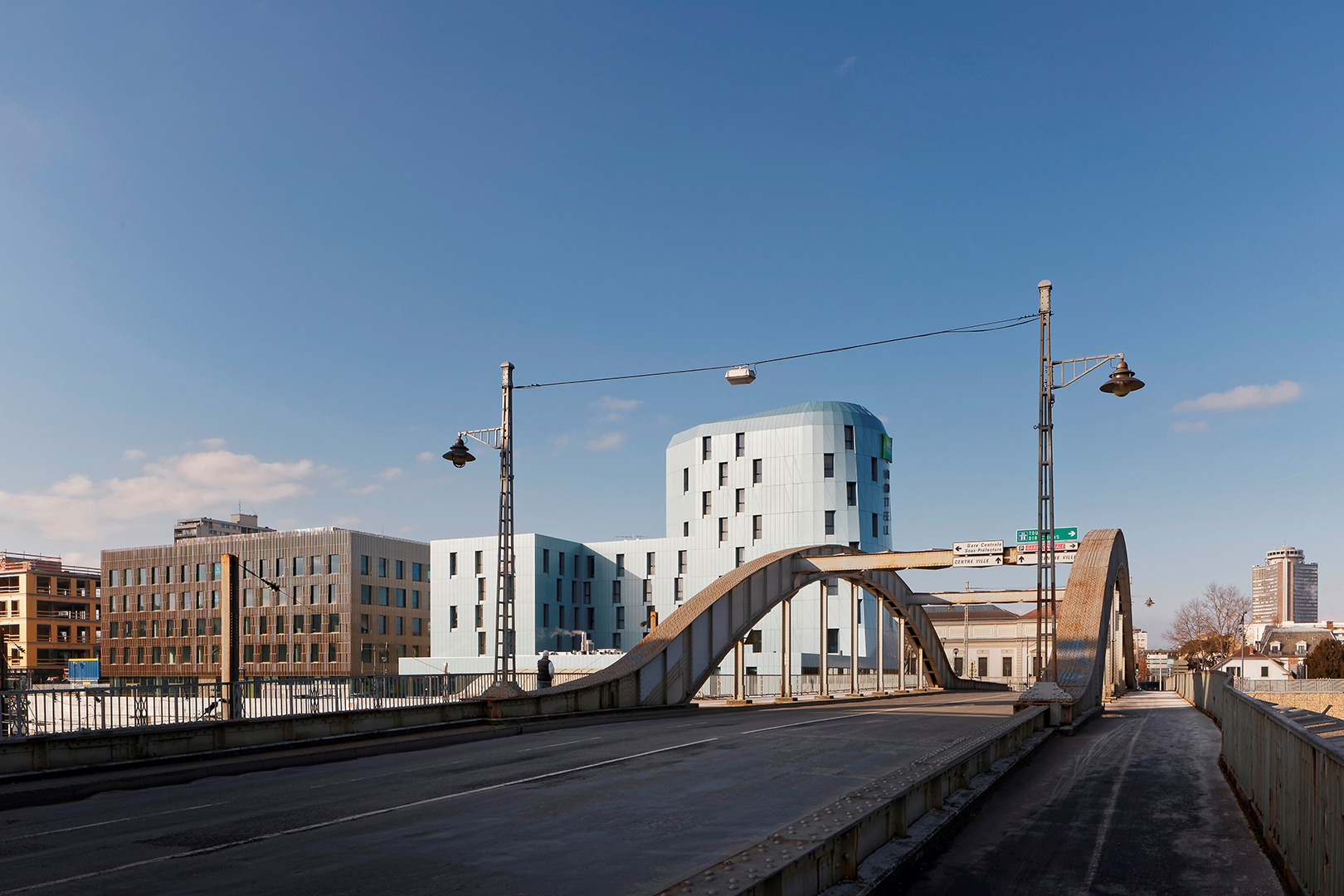 in alignment
with the car park
Towards the railway, the ground floor of the building lines up with the facade of the parking lot below with the exception of the exit of the brewery, set back from the property line thus opening up a private terrace.
To highlight a continuity with the neighboring lot, the west facade towards the station and the first part of the north side on the forecourt side are 85 cm overhang from the ground floor.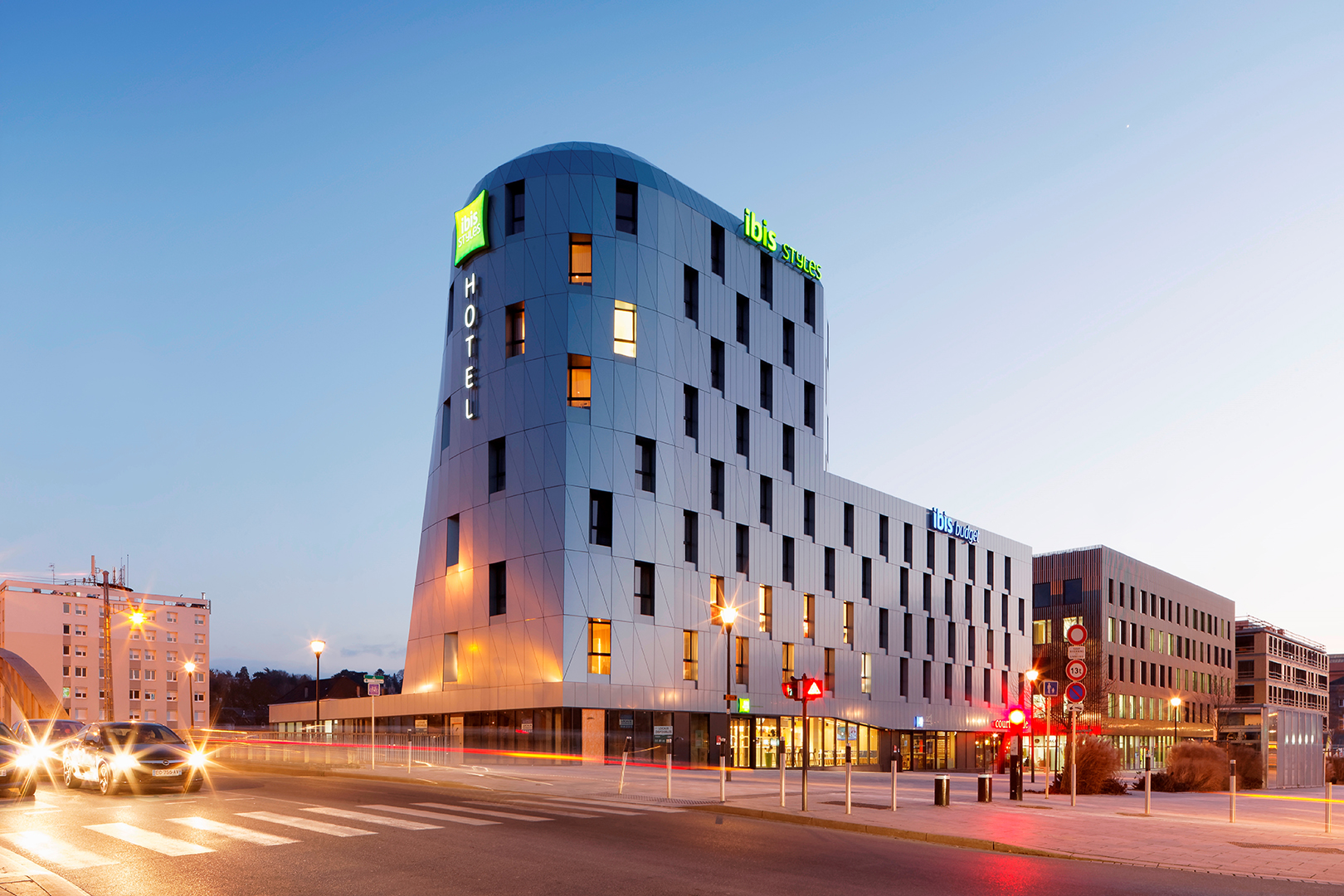 4-level ground floor
Ground level access to the hotel is through the 4-level articulation of the ground floor slab. One can access the brasserie on the station side, at the entrance to the Ibis Budget by going up the forecourt towards the bridge, then higher up to the entrance of the Ibis Style while access to the commercial premises is from the bridge side.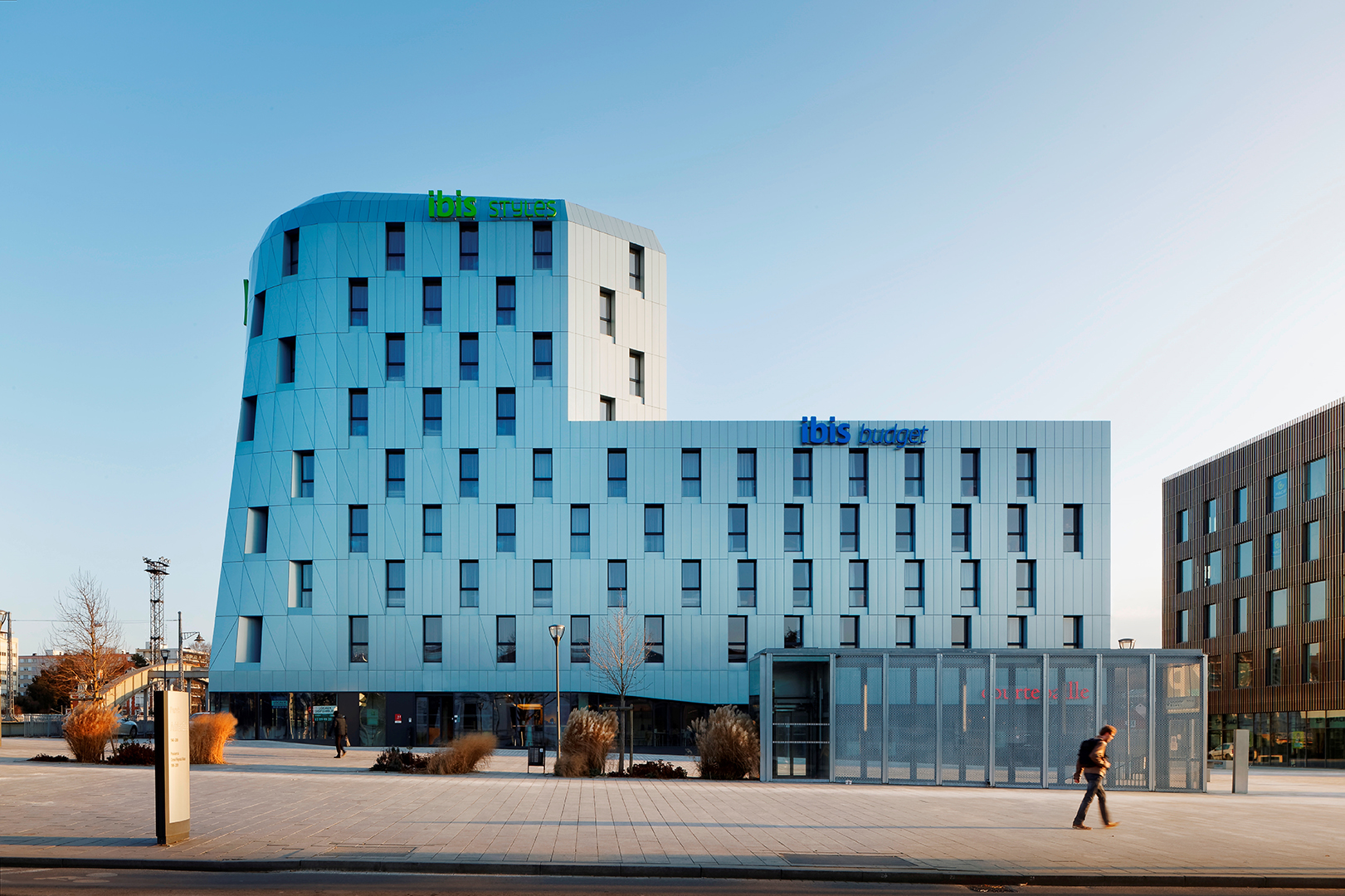 dynamic movement
transformation
The building makes it possible to identify the singularity of hotel programs by a manifestation of the volume: the 3-star R + 8 is located on the Riedisheim bridge side and overlooks the 2-star R + 4 on the station side.
The tower rises with a dynamic shape: a geometric transition generated by a triangular faceted facade where the rectangular plan turns into an elliptical plane. This movement ends with a domed roof in line with the facade, characteristic of the Ibis Style, while the Ibis Budget offers a terrace roof.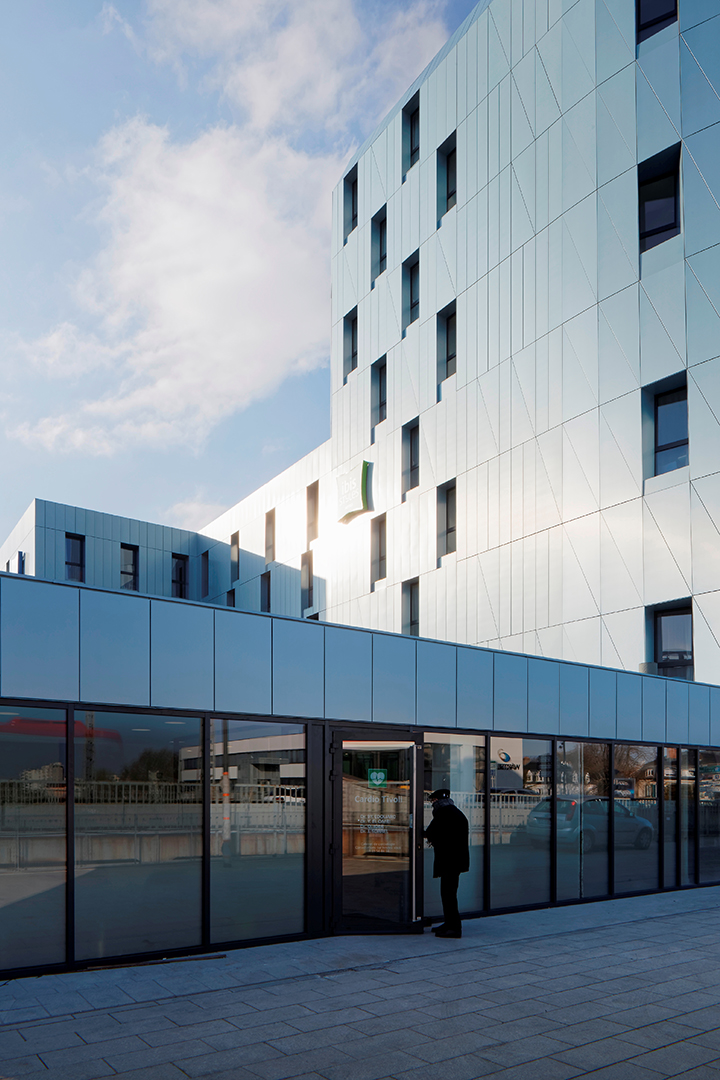 PROJECT TEAM
MANAGEMENT TEAM
Architect: ANMA
All trades: Betiba
Environment: Franck Boutté Consultant
RESEARCH
Arianne Misselyn
Jawad Derraji
CONSTRUCTION SITE
Jean-Jacques Chagnaud